Are you feeling ready to win? Good, because its Day 10 and we're giving away a Big Fig mattress!
The Big Fig is a mattress designed specifically for heavier sleepers — it's the mattress for a bigger figure, AKA Big Fig! I love this mattress for heavy sleepers, because it's really durable and offers great support. One really great feature was the edge support, which is important for being able to use the entire surface area of your mattress. It also sleeps cool, which is a big plus for those who tend to sleep hot or for couples, as two people produce more heat than one.
Enter below to win your Big Fig mattress!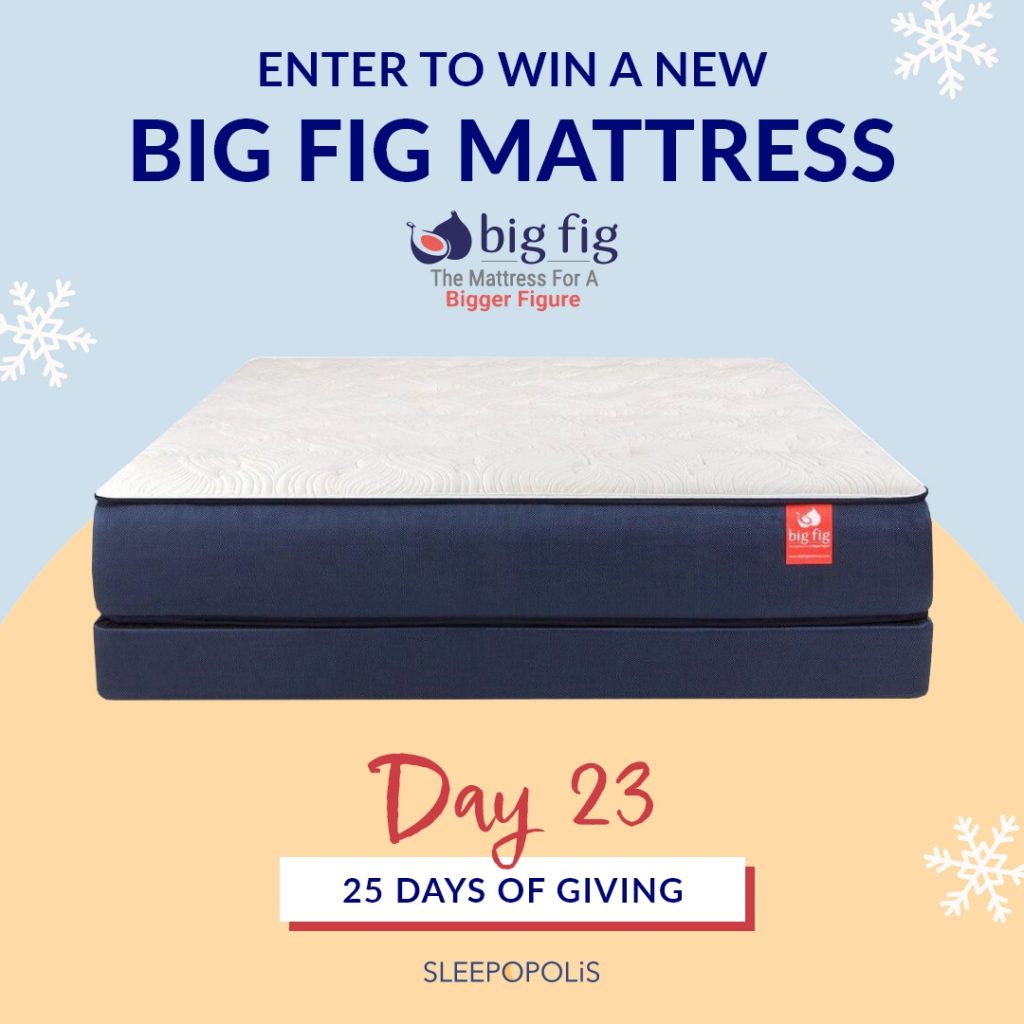 25 DoG Day 23: Win a Big Fig Mattress
Check out our full Big Fig mattress review to learn more and pop over to our 25 Days of Giving page to stay up to date with all our giveaways!
Bridget Chapman
Bridget is a Certified Sleep Science Coach and senior editor here at Sleepopolis. From testing mattresses to writing about various sleep health topics, her goal is to help you get a good night's sleep. You can also find her in videos on our YouTube channel. Bridget graduated magna cum laude from San Diego State University with a degree in journalism and a minor in English. Before joining the Sleepopolis team, she was a TV news reporter and worked in cities across the country. She loves spending time outdoors, checking out new restaurants, snuggling with her pets, and of course — getting some quality Zzz's.