What's up everybody? It's Day 13 of the best mattress giveaway on the internet: 25 Days of Giving from Sleepopolis!
Today we launch your chance to win a brand new GhostBed mattress. The GhostBed is an all-foam mattress that uses a combination of latex and memory foam for a nice blended feel with medium firm support that will work well for a wide range of sleep preferences. I'd say that back sleepers and combination sleepers will really love the GhostBed because, along with the medium feel, there's really good mobility for a foam mattress, so you won't feel stuck when trying to change positions.
Follow the steps below to enter: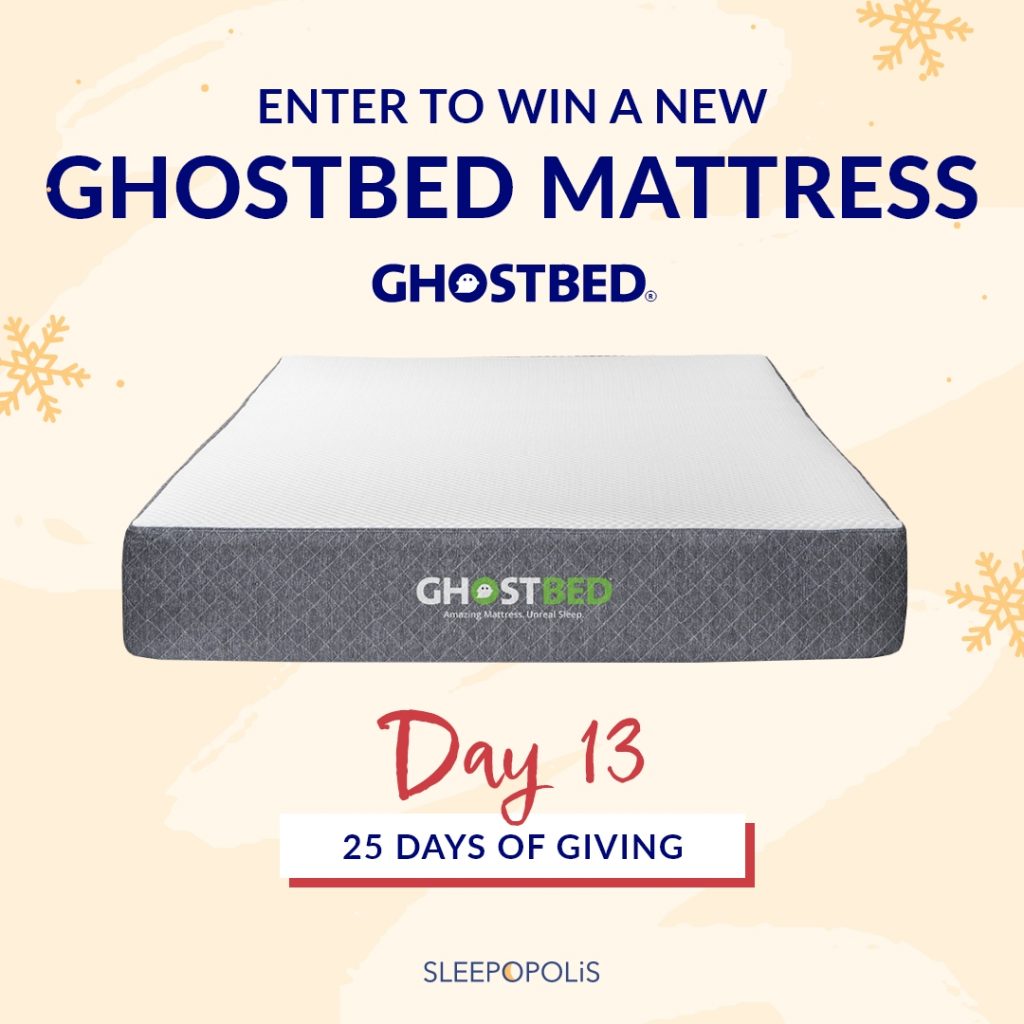 25 DoG Day 13: Win a GhostBed Mattress
We're two weeks in to our month of amazing giveaways, so be sure to stay up to date by checking our 25 Days of Giving hub to every day until December 25!
Bridget Chapman
Bridget is a Certified Sleep Science Coach and the former senior commerce editor at Sleepopolis, where she did everything from test out mattresses to writing about how to fall asleep fast. You can also find her in videos on our YouTube channel. Bridget graduated magna cum laude from San Diego State University with a degree in journalism and a minor in English. Before joining the Sleepopolis team, she was a TV news reporter and worked in cities across the country. She loves spending time outdoors, checking out new restaurants, snuggling with her pets, and of course, getting some quality Zzz's.