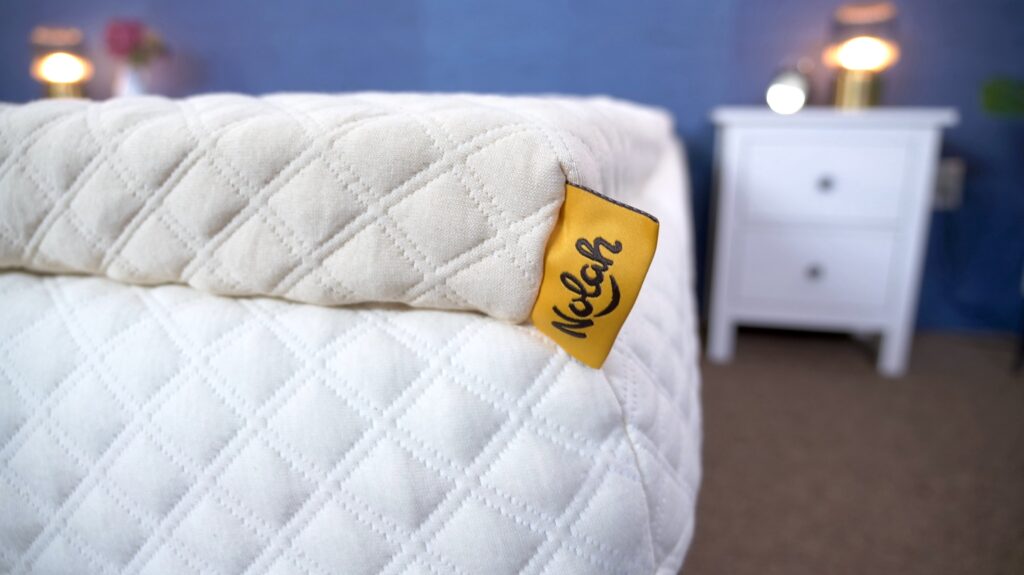 3Z Brand (formerly Brooklyn-Helix) is growing their sleep brand. The latest name to join 3Z? Nolah, which bills itself as a sleep technology company.
Nolah's founders created the brand in 2016 when they were looking for an alternative to memory foam. After realizing the material hadn't changed in years, co-founders Daniel Galle and Anna Hjoellund created what they call the Nolah Airfoam mattress, an all-foam mattress that reportedly sleeps cooler than traditional memory foam mattresses.
"Nolah is widely recognized for its innovative materials, technological expertise, and superior customer experiences," John Merwin, CEO of 3Z Brands, stated in a press release.
"There are a lot of shared values between Nolah and our existing brands," Merwin tells Sleepopolis. "Just like Helix, Bear, and Brooklyn Bedding, Nolah has built its business on first-class customer experience, high-quality products, and superior value. They have built an impressive brand in a unique corner of the market, and we were confident that their strengths would complement our growing portfolio."
3Z Brands announced its new name last month to unify its family of brands. Nolah is the latest addition to its growing portfolio, following the company's acquisition of Bear Mattress last year.
Nolah will continue to operate under its independent brand name and join Helix Sleep, Brooklyn Bedding, Birch Living, and Bear Mattress under 3Z Brand.
"When Anna and I founded Nolah, we aimed to improve the wellness of Americans by delivering pain relief and better sleep," Daniel Galle, co-founder of Nolah explained in a press release. "As part of the 3Z family, we'll be able to further amplify our mission and help more people achieve the most comfortable sleep possible."
What does this mean for Nolah customers? Merwin assured us there shouldn't be any immediate changes during this transition, but there are some exciting plans in the works. "We plan to expand the Nolah Brand into retail starting with our Brooklyn Bedding retail stores and eventually into our wholesale offerings."