Nest Bedding is expanding its product line with the launch of all-natural pet beds for your four-legged friends.
The line presently consists of two different sleep options for your pup: a Bolstered or Wool Dog Bed. According to the company's website, the beds were "thoughtfully and responsibly" designed to meet the needs of man's (and woman's) best friend.
The designs utilize all-natural and eco-friendly materials composed entirely of green waste recycled plastic. They're built to be breathable and non-absorbent, with a bolstered edge to help relieve pressure (yes, even dogs can get sore hips!). Additionally, the top layer is made of a pup-proof canvas cotton fabric that's hard to chew through.
Nest's online store currently features mattresses, bed frames, comforters, sheets, and duvets, as well as bedding options for kids and infants. With the addition of pet beds, the brand says every member of the "family" is now accounted for.
The dog beds launched just a few days shy of #NationalDogsDay, giving prospective customers a "perfect option" to spoil their pup. The beds are available in small, medium, and large and range in price from $69 to $219. The wool one comes in three colors — orange, brown, and blue — and the bolstered option comes in creme. Pups even get a 100-day sleep trial!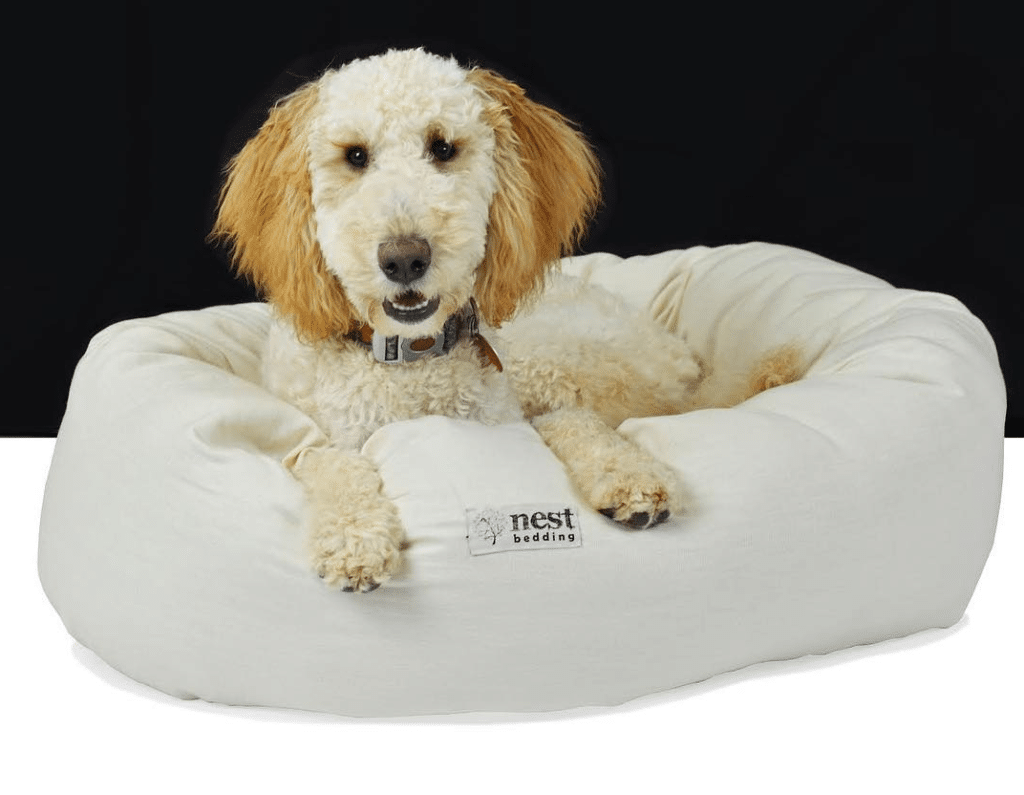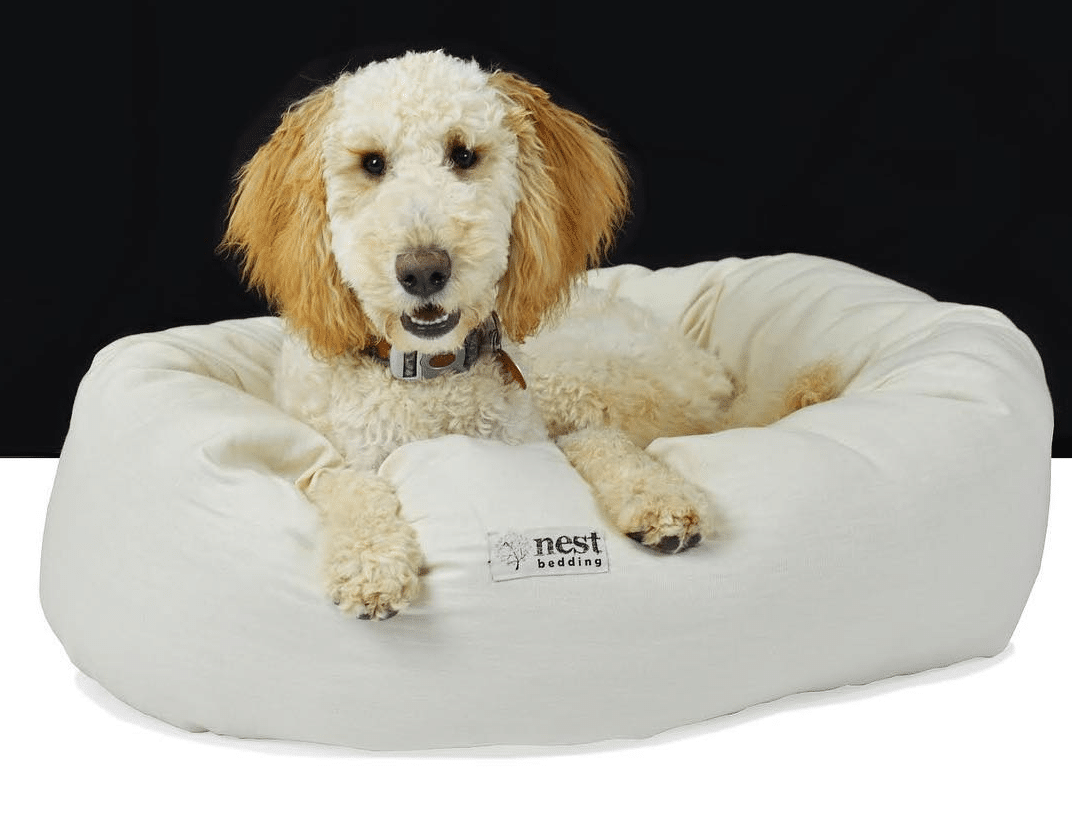 Separate Beds… Really?
According to a survey from the American Pet Products Association, almost half of dogs sleep in bed with their owners. Yet a recent study showed that while sleeping with your dog in the same room is fine, people get even better sleep if their dogs stay off the bed.
Whether or not your dog sleeps with you is a personal choice, but there are plenty of options for alternative sleeping methods should you want your dog to have its own space. In addition to Nest Bedding, companies such as Casper and Purple also sell dog beds, perhaps reinforcing the theory that a separate bed for your pet could actually lead to a better night's rest for everyone.
It's worth noting that the average dog only spends 20% of his or her day on its feet. The rest of their time is spent lying around and sleeping, so they could probably benefit from a soft and supportive place to lay down. However, there's no evidence that suggests a pet bed will lead to better sleep quality than a living room couch or bedroom floor — at least not yet. 
Featured image provided courtesy of Nest Bedding.