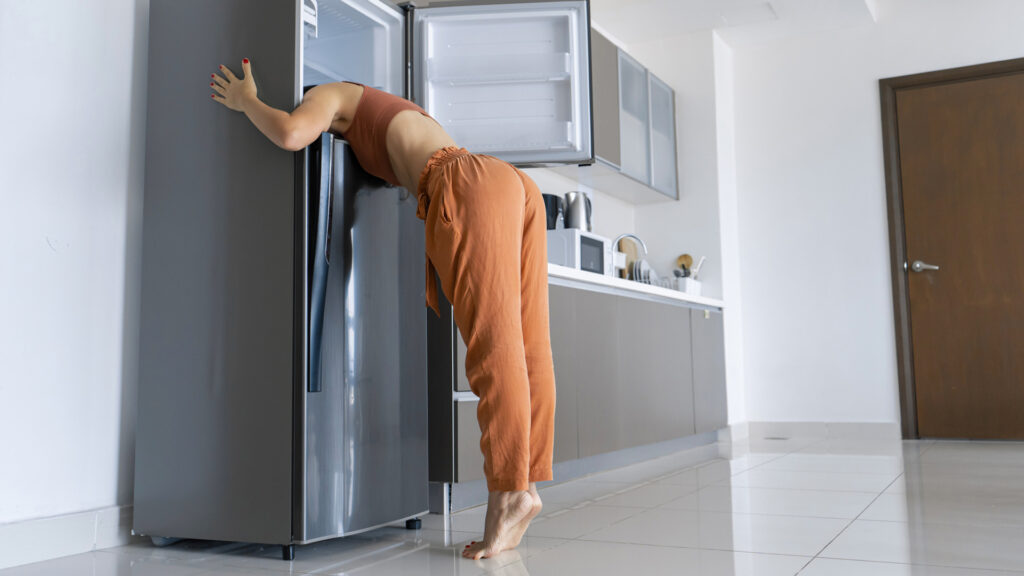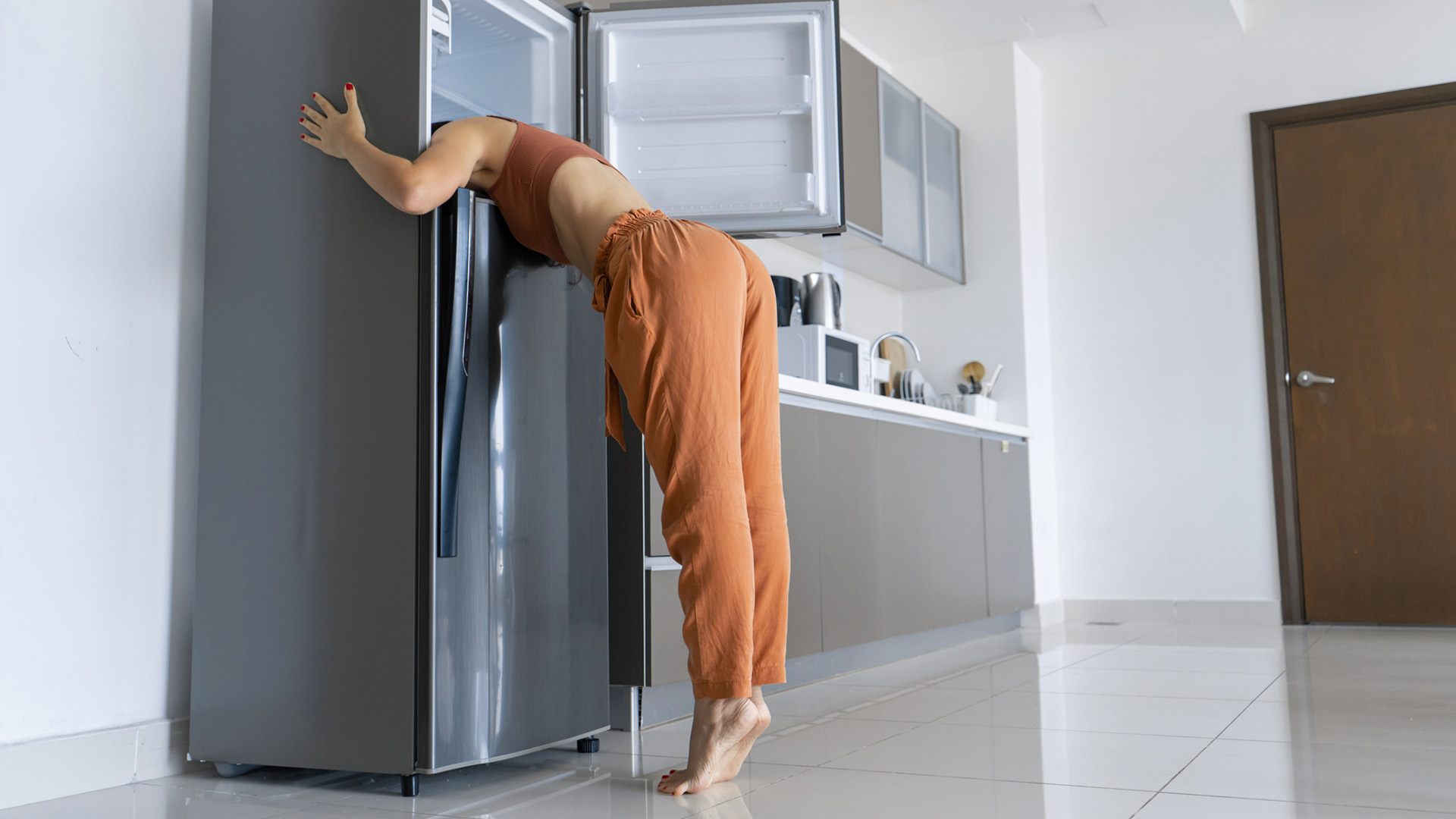 How many times have you reached an afternoon slump and reached for coffee or an energy drink to get through the rest of your day? While you might get the boost of energy you need, drinking caffeine later in the day might cause sleeping troubles. I've been there more times than I can count and so for two weeks I tried sticking my head in the freezer to get through the afternoon slump.
What Does Sticking Your Head in the Freezer Do?
Now this may seem silly, but how is a freezer supposed to wake you up? The idea is that this brief moment of cold shocks your arousal system, like an instant boost of energy with no coffee needed.
Dr. Mitchel P. Goldman, a board certified dermatologist and cosmetic surgeon, explained how this works. "The chilly feeling or exposure to cold temperatures stimulates the release of adrenaline and other stress hormones, increasing alertness and boosting energy levels," Goldman said. "This is why many people find that a cold shower or a quick dip in cold water can help them feel more awake and alert."
It's a common practice to take a cold shower right after you wake up to help jolt yourself awake, but taking a cold shower in the middle of the day doesn't seem super practical. Instead, a freezer is accessible to most people throughout their day. While you might look a bit odd in the moment, you'll be thanking yourself when you can fall asleep later. 
Who Would This Work For?
This quick energy boost method might not be for everyone, but if you're open to try anything and the cold doesn't scare you, this might be for you.
Who should try this:
If you're commonly reaching for something to wake you up throughout the day, this might be the perfect strategy to try and wake you up without the caffeine.
Coffee is a beloved beverage, but if you find yourself not being able to fall asleep at night because your brain is still wired this might be your sign to try something new.
Cold temperature lovers. There's nothing like jumping into a cold pool on a hot day and while you won't be getting wet if you stick your head in the freezer, the sensation should be similar.
Who should not try this:
If the afternoon slump doesn't affect you- by the way I'm jealous- this might not be the practice for you.
Hate cold sensations. This one might seem obvious, but if you'd rather bury yourself in blankets than ever be cold, this might be the thing to skip.
If you're easily embarrassed. The task of sticking your head in the freezer is an odd one, so if you work in an office or don't love the idea of having to do this in front of other people, this might not be for you.
My Experience Sticking My Head in the Freezer
I'll be the first to admit, this process made me feel ridiculous at times. For two weeks, when I inevitably hit my afternoon slump I would walk into my kitchen and stick my head in the freezer for one to two minutes. Thankfully my roommate doesn't work from home so I was spared any external embarrassment, however the more that I kept doing it the less ridiculous I felt.
Week One:
Now this might seem obvious, but while doing this make sure you slightly close the freezer door on your head to stop the cold air from escaping. I didn't do this for the first week, instead I just stood there with my freezer door wide open wondering to myself why this wasn't working. So my first week was a bust. Instead, I ice-rolled my face to try and replicate the cold sensation on my face. While this felt nice on my skin, it wasn't cold enough to give me that energy boost I needed.
Week Two:
After reflecting on why this wasn't working for me, I went into my second week closing the freezer and tried it all over again. This time I had a different outcome. I gradually increased the amount of time I had my head in the freezer: I started with one minute and went as long as four minutes. I think the perfect time is anywhere between two and three minutes, but it also depended on the day and how tired I felt in the afternoon.
I found myself looking forward to this practice because I knew I would feel better afterwards. I think it also helps to have a time where you step away from whatever you're doing and just stand still with the cold air hitting your face. It felt therapeutic and I was finding myself staying more alert after doing it too.
Now I'm not gonna lie, those days where I was really hitting a slump it took longer for the freezer air to work its magic. On the other hand, I had no problems falling asleep since I didn't have any caffeine in my system later in the day.
Final Review
While I unfortunately don't think this is the answer to getting through the afternoon slump, I do think it's a method that can help. If you're looking for other ways to make it through the afternoon with no caffeine, Goldman suggests taking a short afternoon nap, no longer than 20 minutes, or engaging in some type of exercise including a short walk to increase your blood flow and oxygen to the brain. Overall, there's no harm in trying this and, if anything, you might have a funny story to tell.