The Conforma Memory Foam Pillow promises to provide proper and durable support to your body—all night long. It contains premium, ventilated memory foam for air circulation so you stay cool and comfortable throughout the night. Its memory foam is naturally antimicrobial and resistant to allergens, bacteria, and dust mites, so you can have a worry-free night's rest as well!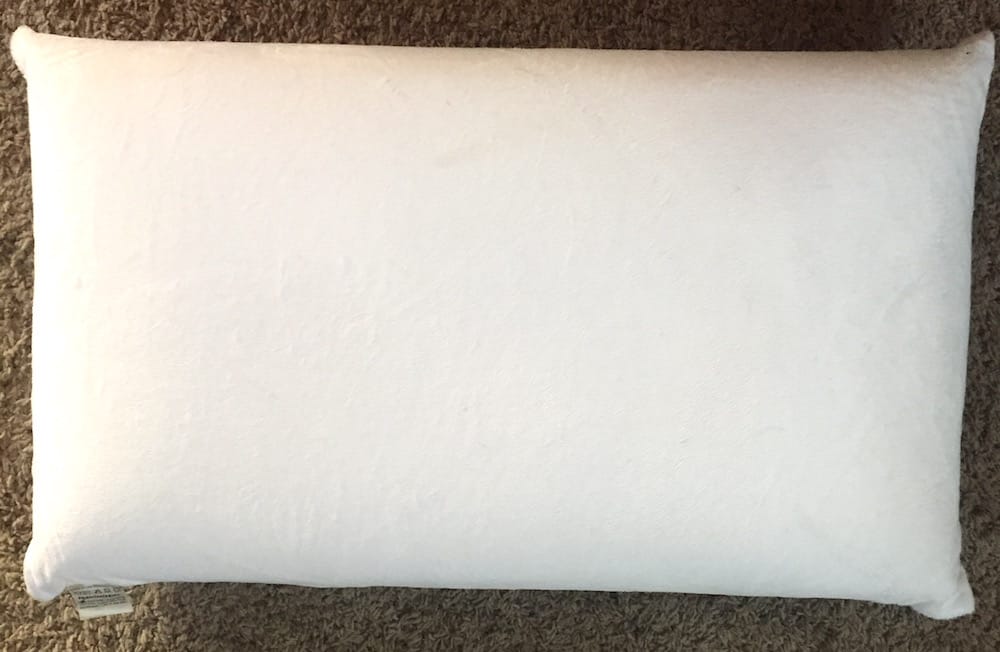 Memory foam is known for being responsive to both temperature and pressure, keeping you supported and cool throughout the night. The ergonomic shape molds to the contours of your head and neck to ensure proper spine alignment. While firm pillows tend to be better for side and back sleepers, the Conforma says it's able to mold to any type of sleeper. The pillow I tested is available on Amazon for $52.
I love firm pillows, so was excited to try this out to see how it supported my neck. I even wanted to try sleeping on my stomach, to see if it indeed could work for any type of sleeper. Lastly, I was especially curious to see if the cooling technology lived up to its expectations, keeping me cool. Read on for my full review!
Looking for a quick read? Click here to jump to the summary.
Conforma Memory Foam Pillow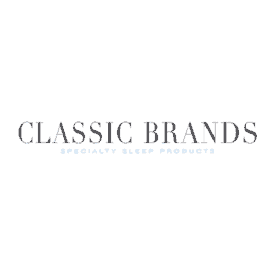 Conforma Memory Foam Pillow
This pillow employs premium, ventilated memory foam for enhanced air circulation so sleepers stay cool and cozy all night!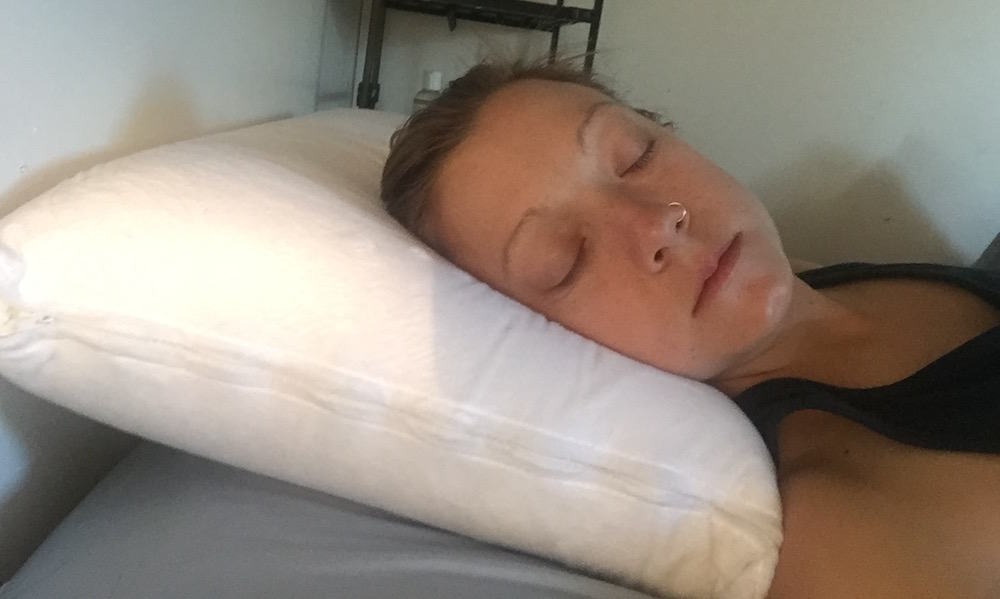 Construction and feel
The Conforma Memory Foam Pillow uses the latest memory foam technology to promote good sleep. The foam uses "open cell structure" to provide pressure relief and increased airflow. The memory foam itself has small, ventilated holes, so you can see for yourself how the air is able to move around.
This pillow has a medium plush feel, and also includes a soft velour cover that is 80% cotton and 20% polyester. (There's a small, white zipper on the side.) You can remove the pillowcase and throw it in the washer and dryer, but you'll need to wash the actual memory foam by hand. To prolong this washing process, I highly recommend you put a pillowcase over this pillow for extra protection.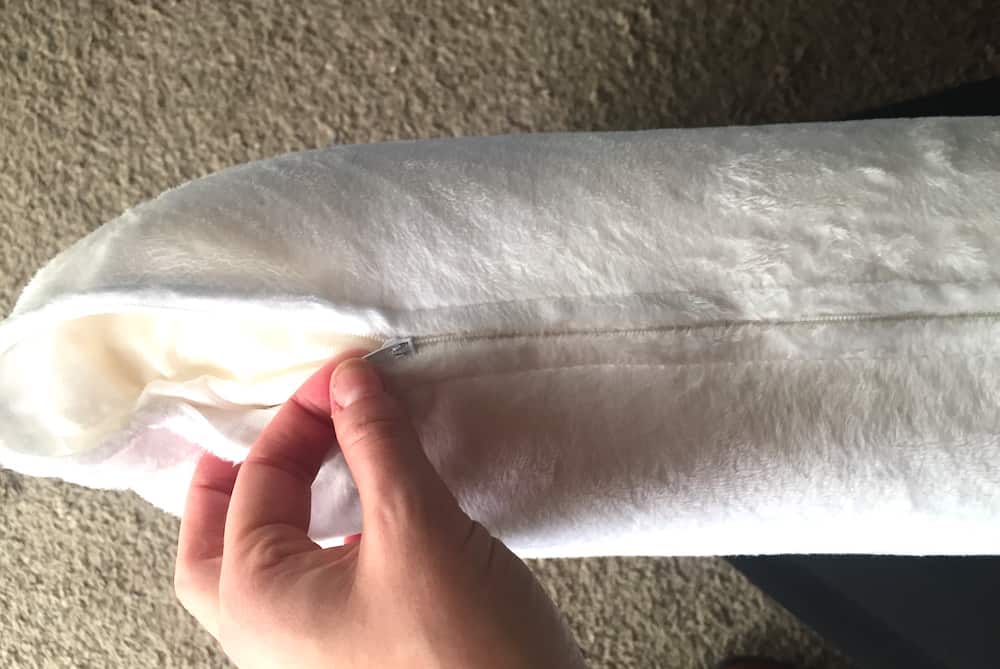 Another thing to note about this pillow is its height. It's tall! At five inches high, while also being a thick pillow, I immediately wondered how my neck would feel using it. Most pillows have an average height of four inches. Would an extra inch really make a difference? Keep on reading to find out.
Other details
Contains memory foam with cool sleep technology
Cover is removable and washable
Comes in two sizes: Queen (16"x 27"x 5") and King (16"x 33"x 5")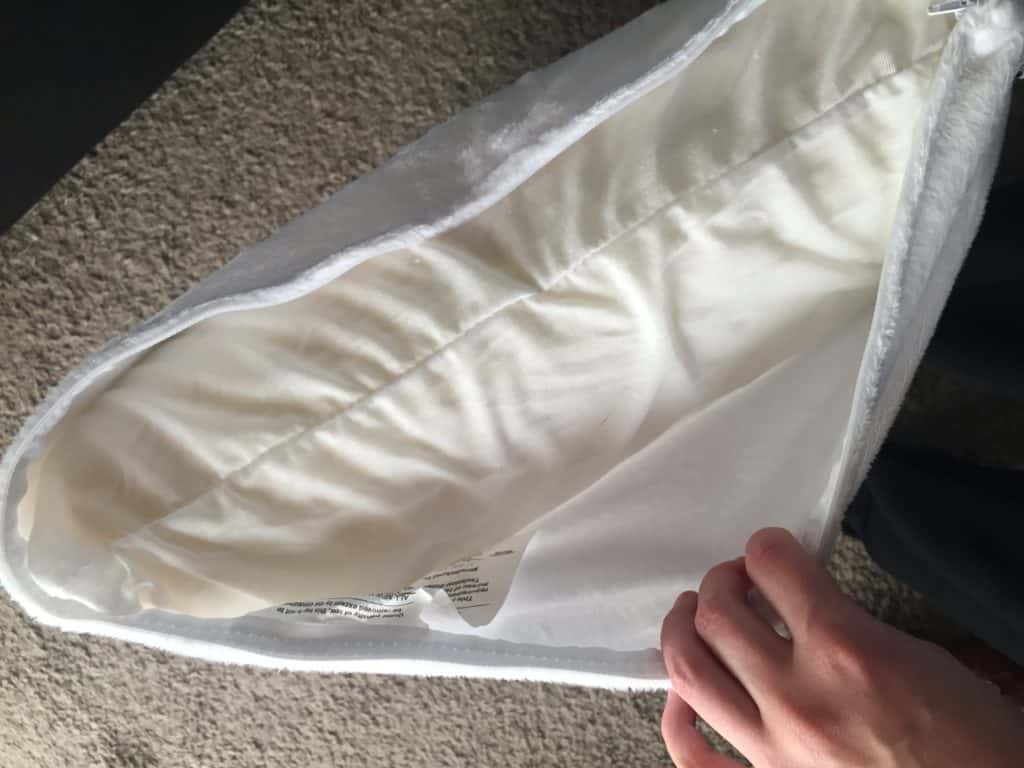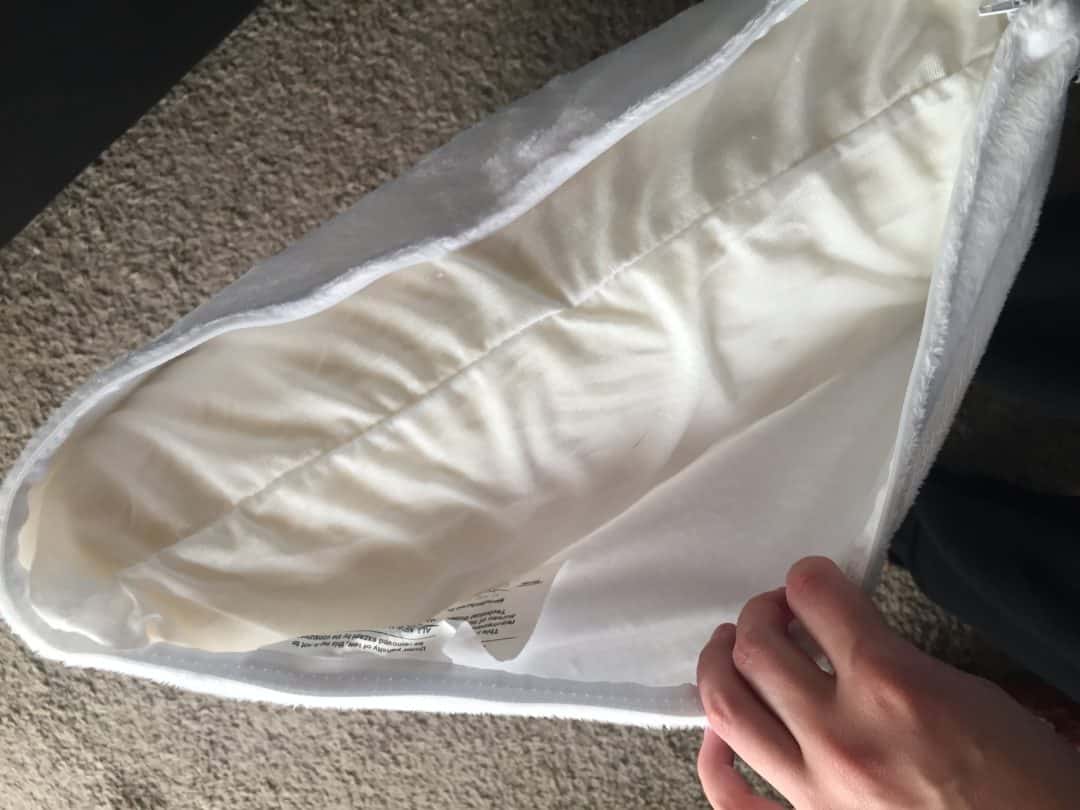 My experience
I tested out the Queen-sized version of this pillow—the smaller size option. Still, this size is quite large—so be warned!
This pillow came in a protective hard plastic case with an easy zipper for opening. The first thing I did was just that: I opened it up to inspect the memory foam. It turns out the actual foam (with little visible holes for air ventilation) is protected by another thin cover that is not removable. I guess the extra protection can't hurt.
The velour cover was really soft and luxurious, but I wondered if it would keep me feeling hot, even with the cooling technology of the memory foam.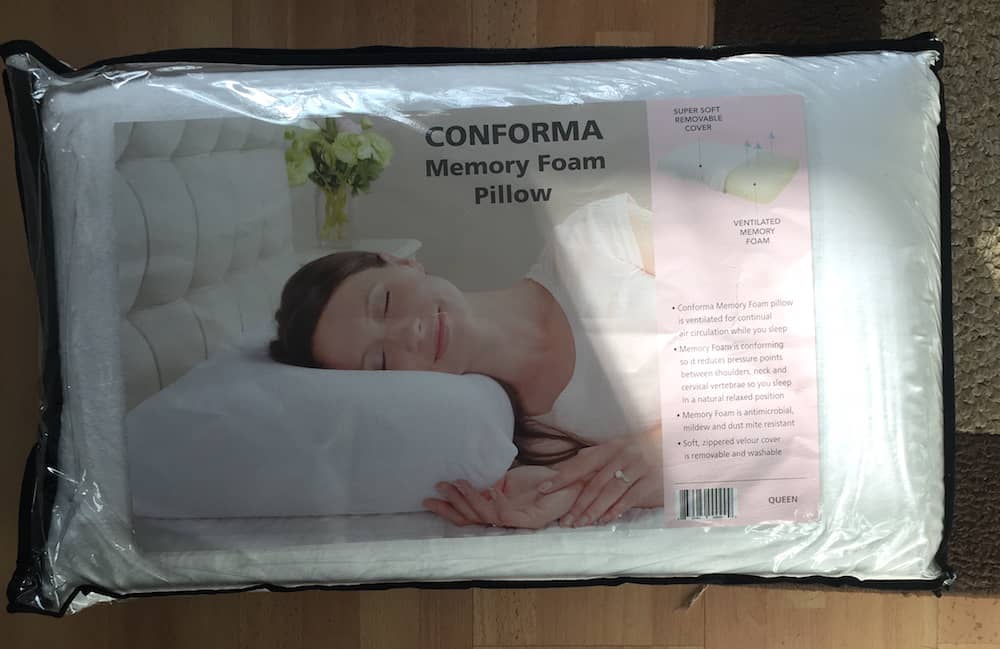 Yet after sleeping on it for the night, I will say that it kept cool! This is definitely a great feature of this pillow; the technology of the memory foam definitely did its job for me.
However, there is no way around it: this pillow is thick, firm, and tall. It didn't mold to my head right away, and I needed about a week to really adjust to its shape. Since it's a little taller than other pillows, my neck was at an angle it's not used to. I found myself having to toss and turn a decent amount to finally feel comfortable.
When I tried sleeping on my stomach, this was a no go. I could never find a good position for my head based on this pillow not having a lot of "give." Overall, I would highly recommend this for side and back sleepers only, while giving fair warning that if you're a smaller person, this pillow might not work best for you.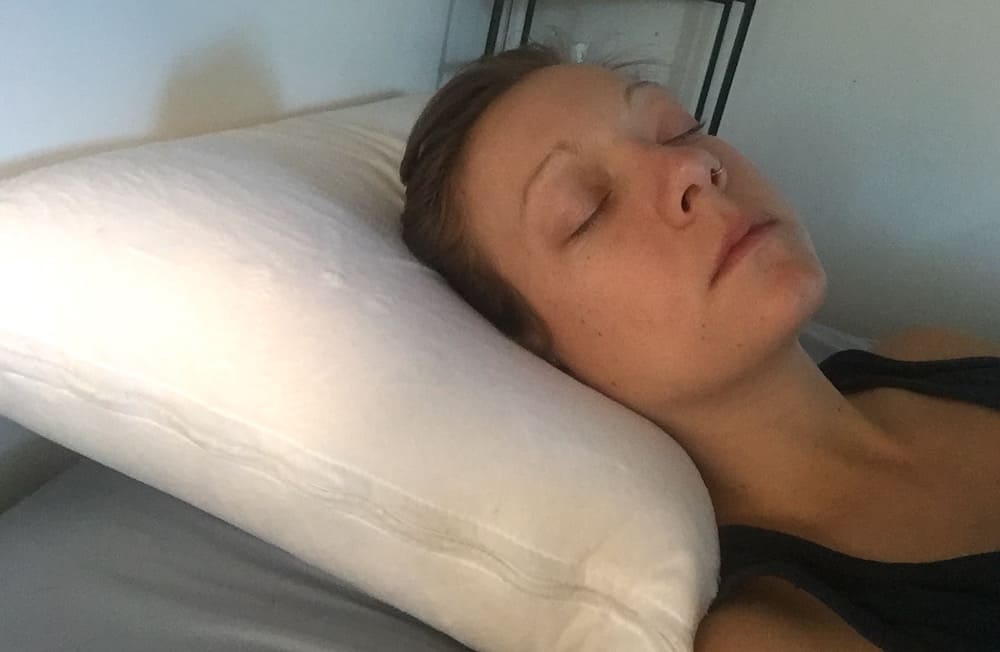 Common Praise & Complaints
Many people talked about how this pillow not only supports good sleep, but really lasts—for years! Take a look yourself.
"Next month will mark 3 years of me using this pillow. After going through many pillows, it was so hard to find the perfect one. Finally this one was it. I slept blissfully the last three years. Will never return to a down pillow again. I love how firm it is and keeps your neck and head at the perfect level whether you're laying on your back or on your sides. I even sleep on my belly and this is the perfect height for me to lay my head partially on."
"We have two of these. Had one for maybe a year now and it has went down in flufflyness a bit, but not to much, it almost looks like the new one! This is the ONLY pillow I can use. I hate lumpy ones or small ones or flat ones or ones that are to tall… for me this one is just right and if you turn it every so often it won't keep the imprint of your head on it, so it feels good no matter which way you lay!"
Yet, a few others tended to disagree, noting its firmness. Surprisingly, unlike my experience, I did not read any reviews that mention the pillow size:
"Hard as a rock! Could not sleep on it. I'm a side sleeper and was hoping for a pillow that would not cave in. It was also very hot to sleep on. Comes with a flannel like cover over the memory foam,. I put a pillow case on but it was still hot. This one sure did not cave in at all! Woke up in the middle of the night with the worst neck pain ever."
"Pillow is really stiff and does not conform to your head like other foam pillows. I will not buy another one."
Who Should Buy It
No single pillow works for everyone. If you identify with two or three of these points below, then I think this pillow is worth a shot.
You prefer really firm pillows – This pillow is definitely on the firm side. If you're used to softer pillows with more plush, this might take a long time getting used to. However, if you think "the harder, the better" when it comes to pillows, this is a low-risk option!
You sleep on your side or back – I had a hard time sleeping on my stomach with this pillow, mainly due to its height and lack of give. However, for a side of back sleeper, the firm quality of the memory foam does the trick. Just get ready to give it up to a week to completely adjust.
You're generally a larger person – This pillow only comes in two sizes, Queen & King, and it's a bit taller than other pillows. Because of this, the Conforma Memory Foam is definitely a better choice for people who are a little larger and can take full advantage of this pillow's fullness.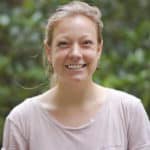 Laura Schwecherl
Laura is a journalist with nearly a decade of experience reporting and covering topics in the health, fitness, and wellness space. She is also a marketing consultant, where she works with impact-oriented startups to build marketing and editorial strategies. Outside of work, you can find her reading Murakami novels, writing amateur poetry, or trail running in her hometown, Boulder, Colorado.