If you're sick of a typical pillow lacking support and collapsing under your head, you might want to give buckwheat pillows a shot. The alternative Hullo buckwheat pillow is filled with—you guessed it—buckwheat, and touts its ability to provide an all-natural, cool, and supportive night's rest. But does it live up to the hype?
Keep reading below for my full Hullo pillow review, or click here to skip to the the review summary.

Hullo Buckwheat Pillow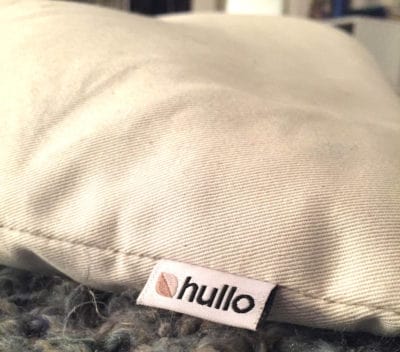 The Hullo Buckwheat Pillow is made with all-natural materials, making it feel cool and comfy.

Read Full Review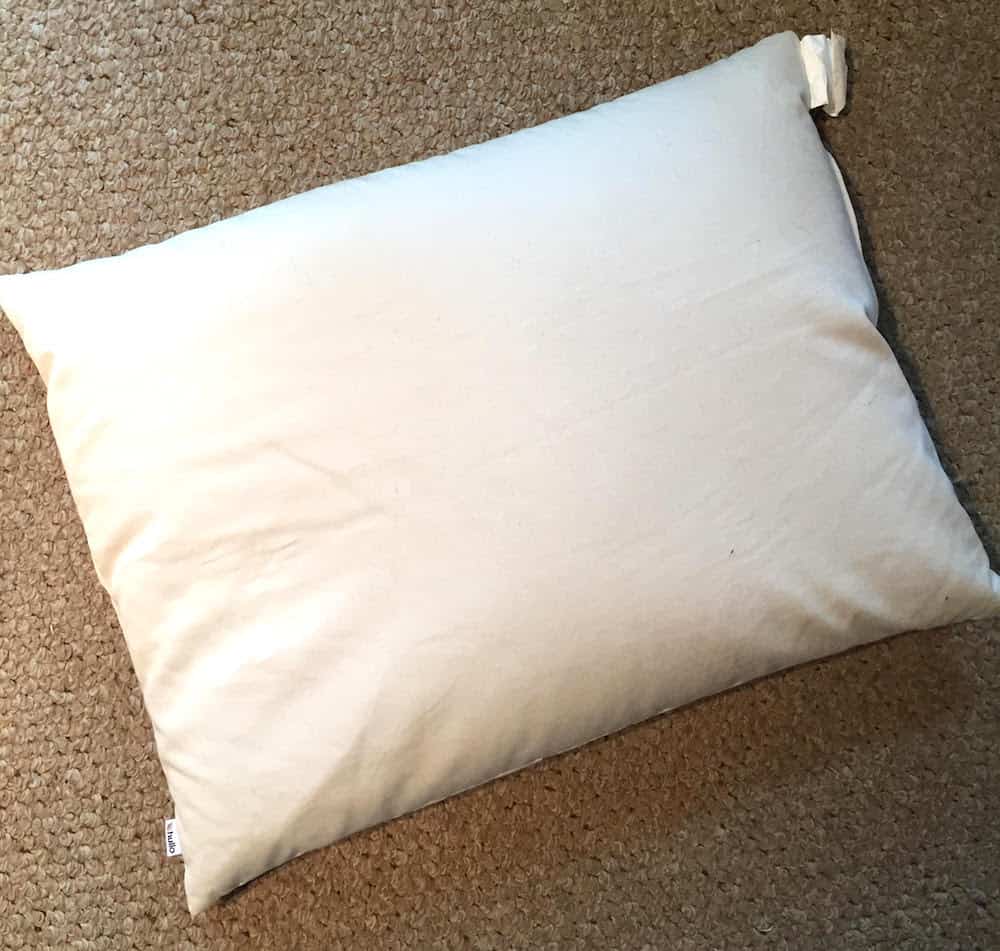 Construction and Cover
Let's begin by describing the build. Every part of The Hullo pillow is made in the U.S. The case is constructed with 100% organic cotton twill, the zipper is made by Dunlap Zipper Company (based in Tennessee) and the buckwheat hulls, used for filling, is grown and milled in North Dakota. There are no chemical-based foams or feathers, making this pillow all-natural, too.
If you need to clean it, the first step is to remove the buckwheat hulls from the zippered opening. Place the hulls into a sturdy bag, and then wash the pillowcase in cold water. Air dry it. Once it's completely dry, you can add the buckwheat hulls back in.
Looking for the right brand? Check out my favorite buckwheat pillows page!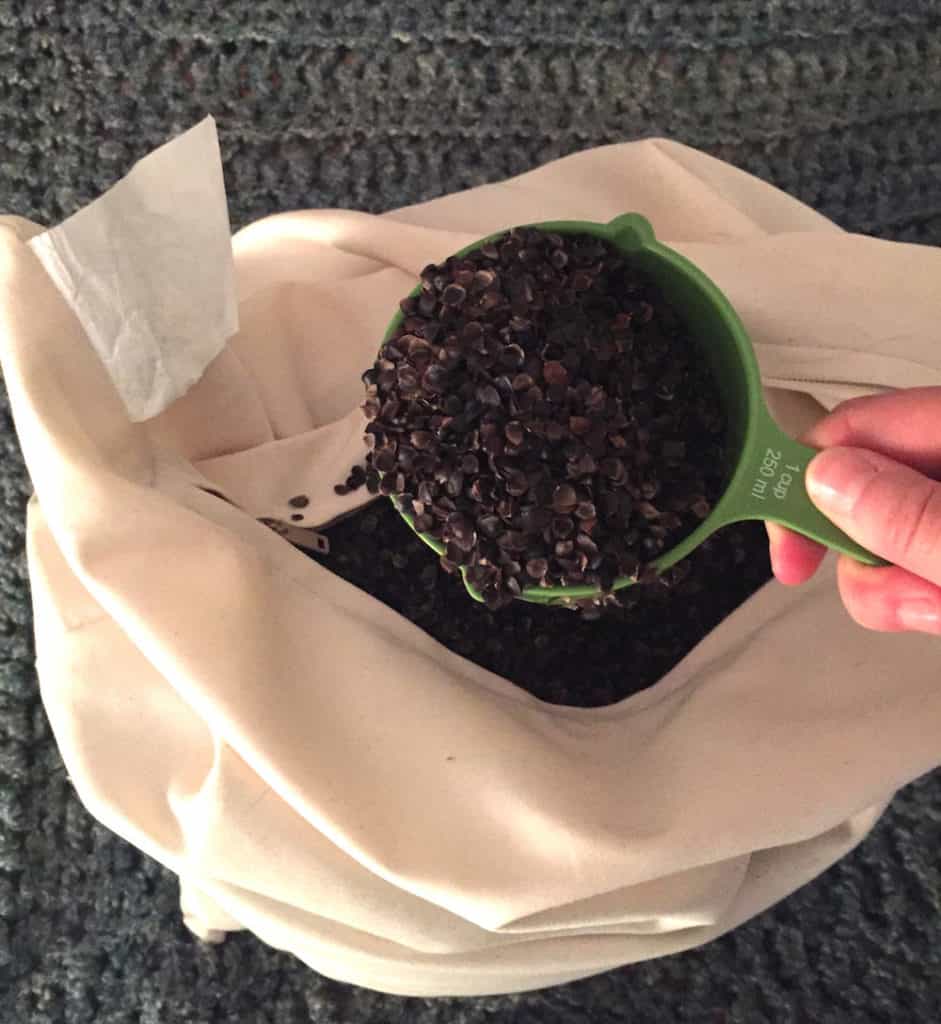 Feel & Support
For many, The Hullo might feel hard and heavy at first. This is the pillow's best strength and weakness at once—the hearty support means your head, neck, and spine will safely align while you're sleeping, and the moveable hulls will adjust to your body to give you a personalized night's sleep. Yet, The Hullo's hardness might be a turnoff for first users, since many people are used to softer pillows.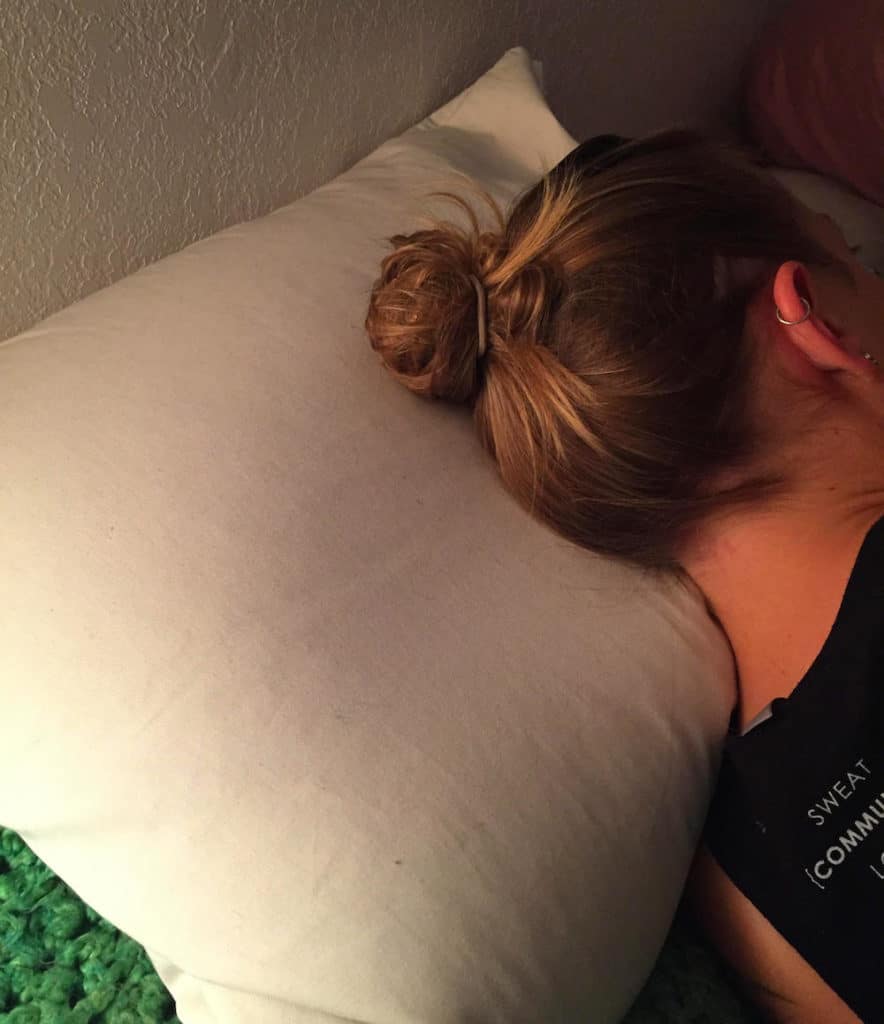 Once I got used to it, however (it took me 2-3 nights), I found that it molding to the shape of my head was a huge sleep benefit. The Hullo also does a great job at controlling temperatures; the movement of hulls helps to promote airflow. And that's probably one of the most redeeming qualities for me—the pillow is quite breathable, and I felt cool all night long.
Other details
Ships only in the United States
U.S made: the buckwheat hulls are grown, milled, and air-cleaned in North Dakota, the pillows are cut and sewn in Minnesota, and the zippers are made in Tennessee
The Hullo comes in three sizes: small (14"x20"), standard (20"x26"), and king (20"x36")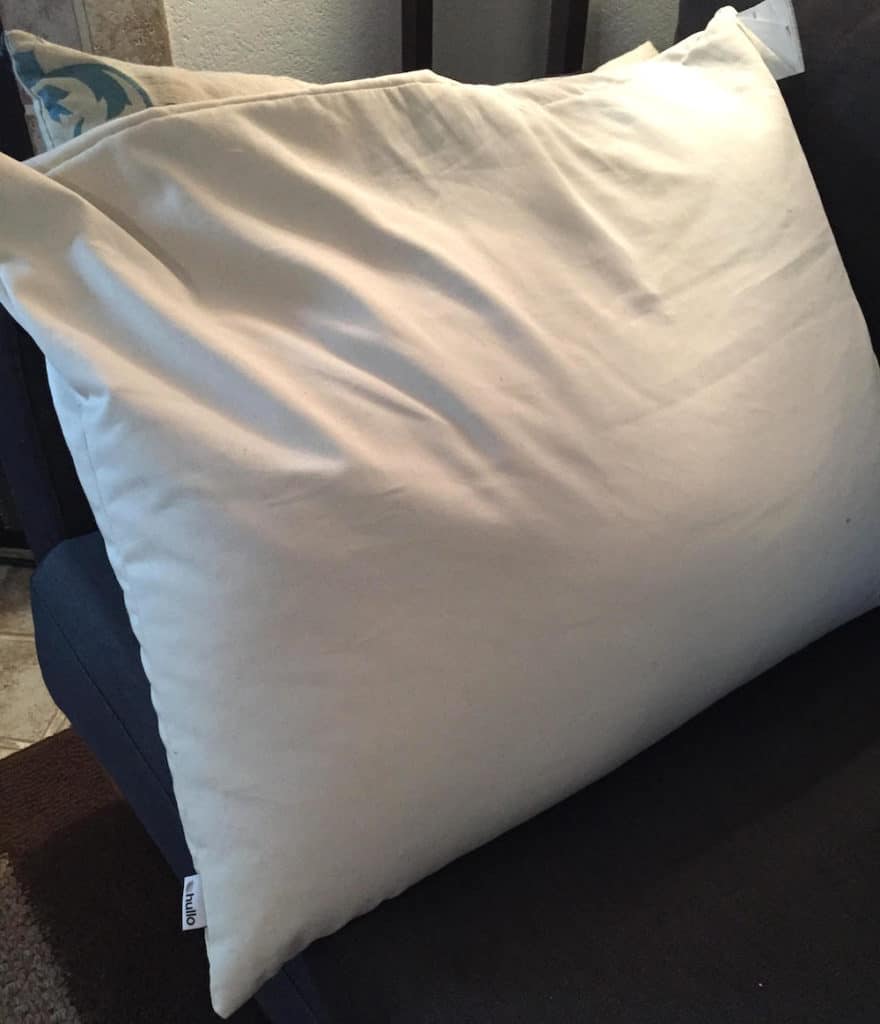 My experience
The first time I used The Hullo buckwheat pillow, I was coming off a 60-hour work week and a long day of hiking with a friend in town. It was hard to know if I could have used a sweatshirt as a pillow and have also slept like a rock. Was I just exhausted, or did The Hullo actually make a difference?
It took me about three days to realize that yes—this pillow was helping. Yet, it's important to note that I tend to like sleeping on firm or hard surfaces (extra firm mattresses, hard pillows, tent floors…) so using a buckwheat pillow wasn't far from what I'm used to. Regardless, I found that The Hullo molded really well to the shape of my head—more so than other buckwheat pillows. The fabric was also soft and didn't hold temperature, keeping me cool. I never woke up in the middle of the night needing to readjust or flip it over, something I had to do every now and then with other buckwheat pillows.
I also learned they make great reading pillows! I propped my Hullo up when reading in bed before going to sleep. It works super well as a comfortable and supportive backrest versus trying to prop up two softer pillows.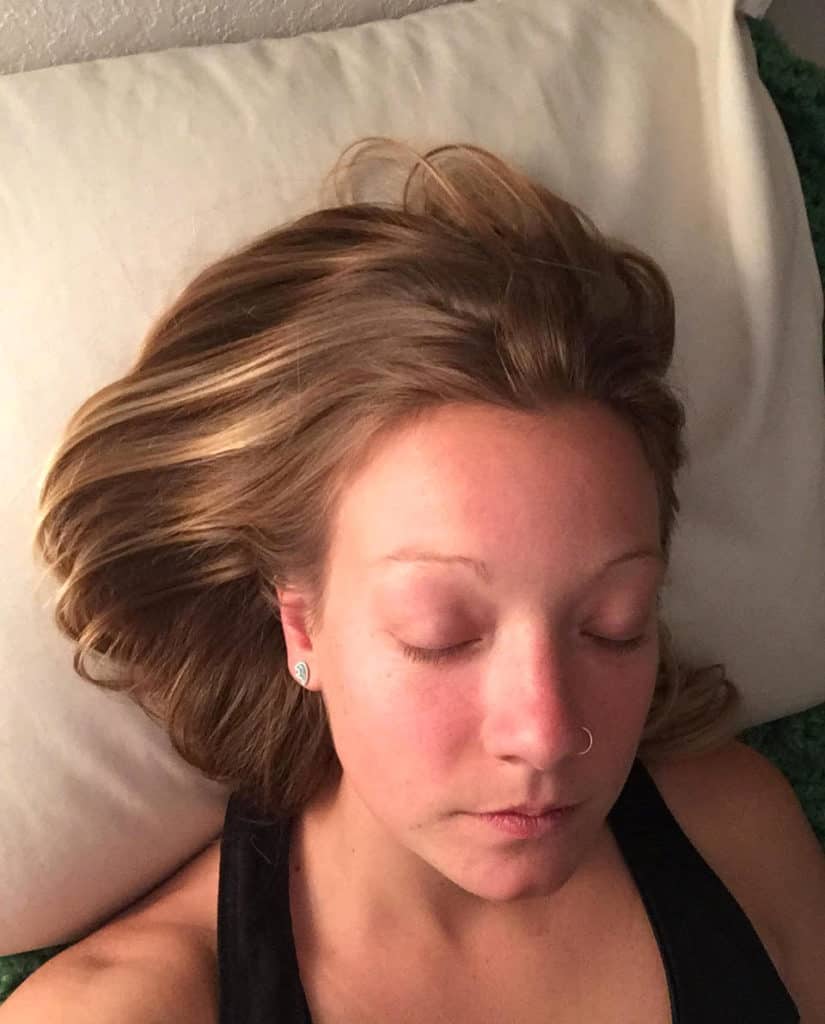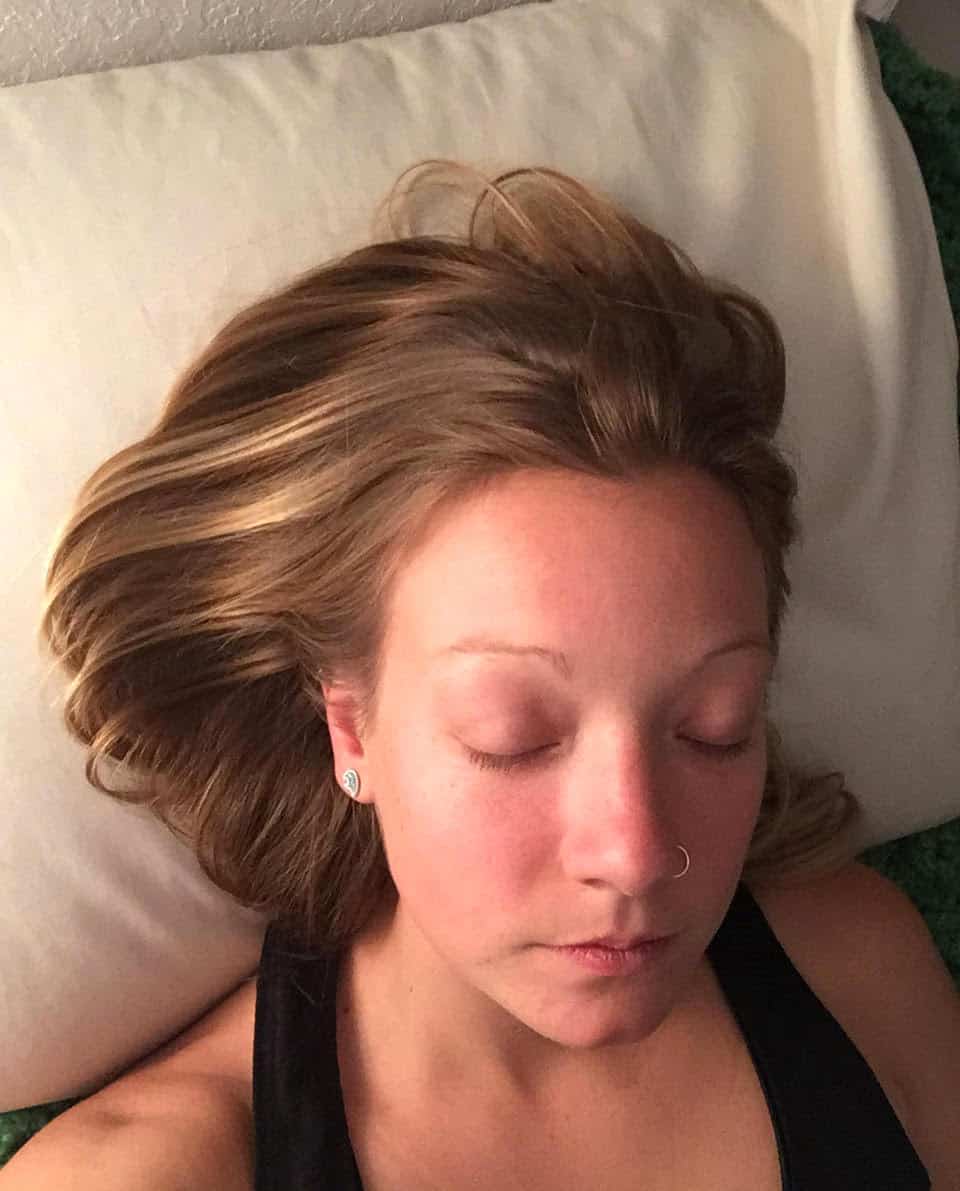 Common praise and complaints
After reading a variety of other (presumably) consumer reviews about The Hullo Pillow, it was pretty easy to tell there there are more positive than negative reviews about this pillow. As far as negative comments go, instead of people saying "I hate it," it was more often phrased as, "this is simply not for me" based on being really firm, and just different from the softer pillows we're used to.
For example, one person said, "too noisy, too hard and too heavy. It was not for me" and another explained, "Best pillow ever for me, however, I'm sure it's not for everyone. It does take a slight adjustment getting used to it."
A majority of customer praise included feedback such as "This has become my favorite pillow ever!" "Good airflow around my face" and "this is a very heavy pillow and that is OK with me." For others, it has even helped with health issues: "Wow! I'm very impressed with this pillow! I have chronic migraine and this keeps my head in the proper position all night and is nice and cool."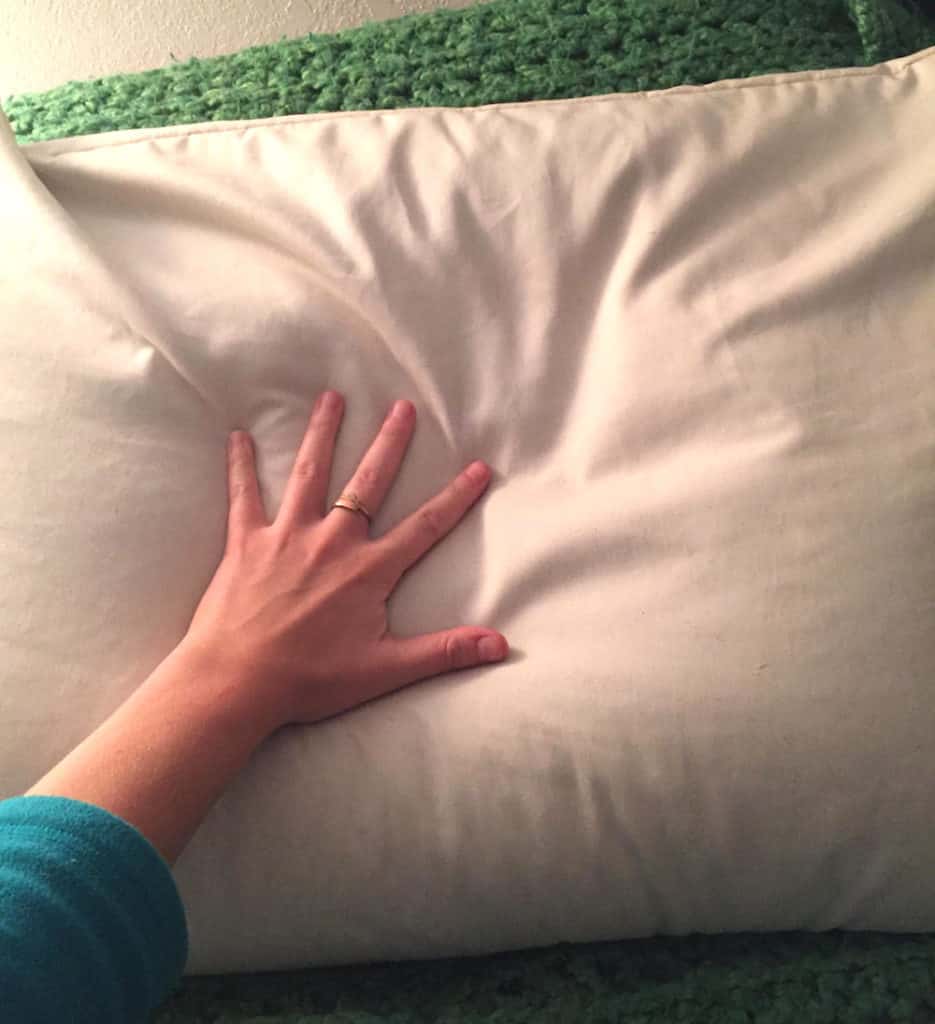 Who should consider the Hullo Pillow?
So what does this all mean? The Hullo buckwheat pillow is super well received, but isn't for everyone.
Overall I found it really great after a few days of getting used to it. That said, I also love sleeping on extra firm mattresses, and have never used soft pillows in the past. If you're someone who knows you like things on the softer side, this might not be the best investment.
Yet if you identify with any of these points below, we're totally supporting you giving The Hullo buckwheat pillow a shot!
You like things really firm – Buckwheat hulls are hard—there's no way around it. Yet, the magic in the firmness happens when the hulls conform to the shape of your spine, neck, and head, comfortably cradling your head even as you move throughout the night.
You have head and neck issues – The pillow's shape and thickness can be adjusted easily by moving, removing, or adding the buckwheat hulls. Once you found the perfect shape, your back muscles completely relax, and any added stress on your spine is removed.
You're eco-conscious – The Hullo is 100% all-natural, and doesn't use any chemicals or animal products. The case is 100% organic cotton twill, the buckwheat hulls are carefully sourced, and everything is made locally in the US, with the help of American farmers.
You appreciate the personalization – Like we mentioned above, it's easy to remove or add buckwheat hulls, creating the perfect fit for your body. You can also remove the hulls and place them in the freezer for a few hours before bed! That way, when you add them back to the pillow, you head is extra cool—and that coolness will stay trapped for a majority of the night. To remove hulls, stand The Hullo on its end with the zipper facing up. Unzip the cover and use something like a large measuring cup to scoop the hulls into a bag.