"Sleep Better. Feel Great. Achieve More." That's the tagline on Luxe Pillow's website. They continue to explain how they focus on quality comfort and design to help you fall asleep faster and sleep deeper, so you wake up feeling energized and ready to take on the day.
Luxe Pillow makes their pillows with something they call '3C Technology. This means their pillows are made from three separate pieces: one core and two filled chambers on either side that surround the core (hence the three "C's"). I wasn't sure if I'd be able to notice a difference with this technology, but was eager to test out the pillow to see!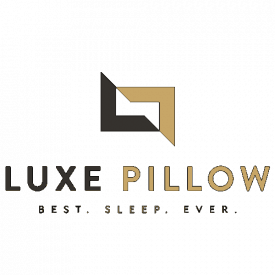 Luxe Pillow offers both feather and down alternative options, but either way you're getting a quality luxury pillow to help you sleep through the night!
It's clear from their website that Luxe Pillow uses premium materials and intricate design. You definitely pay for it, though. The pillow I tested out—their traditional down/feather combo— is available on their website for $125. They do defend the cost, though, explaining that high-quality sleep is a good investment for your own health. Their site states, "We spend one-third of our lives sleeping so having the right pillow is vital. When you invest in your sleep you're investing in yourself." I guess you can't argue that!
Read on to see if I thought it was worth the hefty price tag – or click here to jump to the summary.
Construction & Feel
The core of the traditional Luxe Pillow is made with small waterfowl feathers, and the two outer chambers are constructed with white goose down. This pillow shell has double-stitched piped edges and is made with 100% cotton damask.
Before these Luxe Pillows are shipped, they go through a thorough washing process to clean both the feathers and the down (remember: down is usually on the belly of a bird vs. its back and tends to be lighter!). All of their products are certified hypoallergenic as well, so you can rest assured your pillow won't cause you any health issues.
As for washing the actual pillow, good news: you can use a washer and dryer! There are specific details that come with the pillow (more on that below) but make note that you must use warm water (no hotter than 104 degrees F on a gentle cycle), followed by a low-heat drying cycle.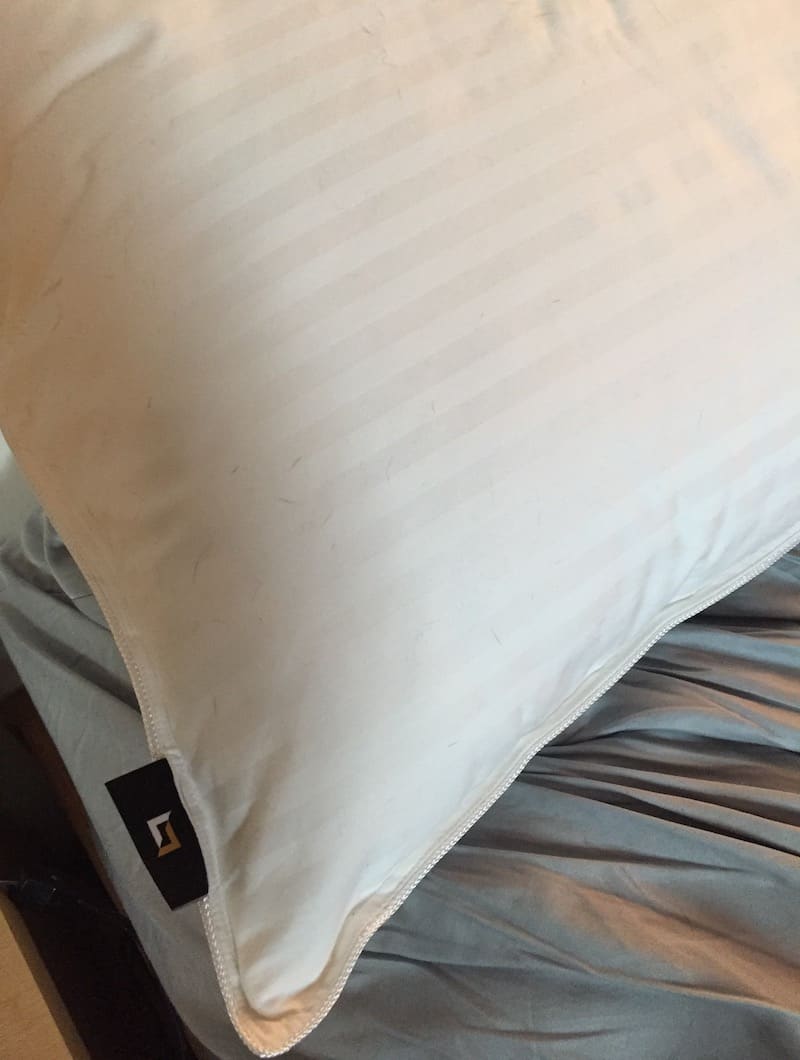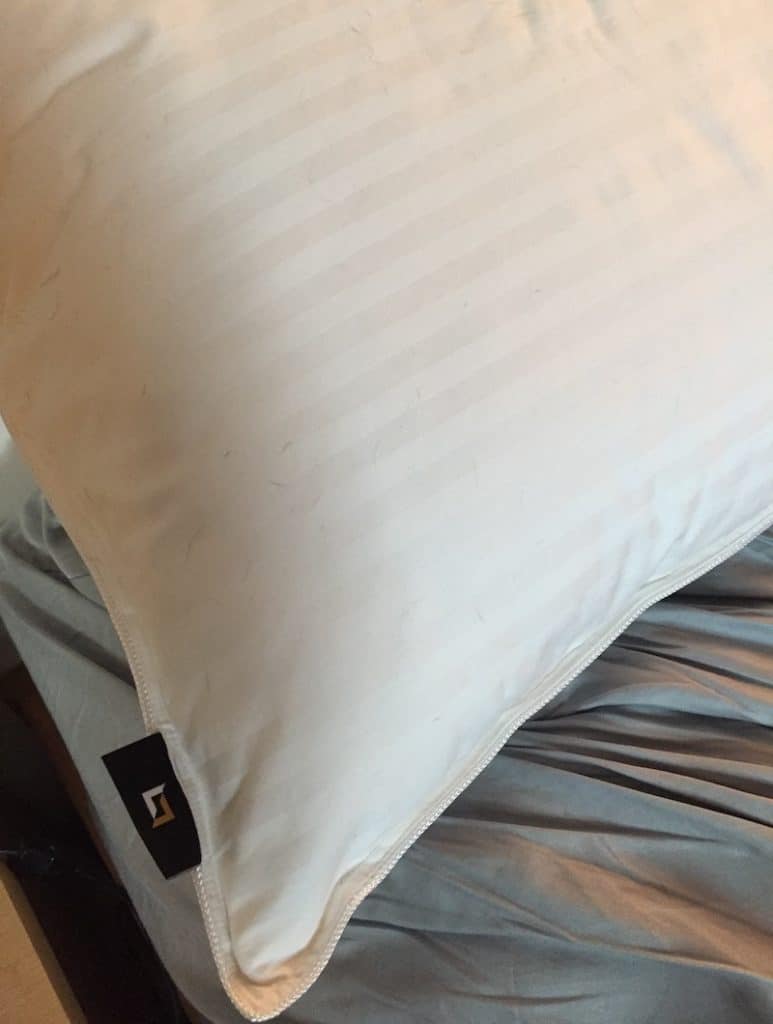 Other details
Available in two sizes (Standard and King)
Comes with a 30-night sleep trial
Crafted from sustainably sourced white goose down and small-game waterfowl feather
You can purchase a "two-pack" and save $25!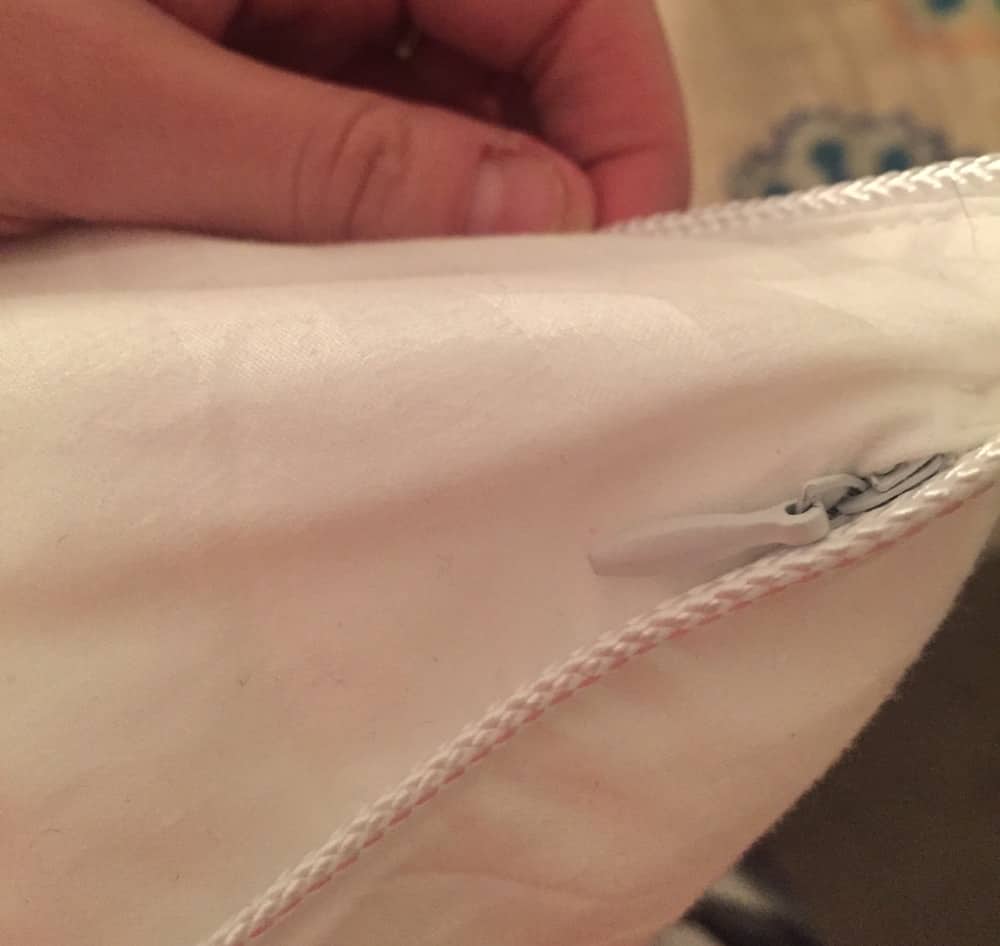 My experience
I have to start with the presentation. It was really impressive! The pillow arrived in a sleek black box with Luxe's logo and name written in gold. The box is held shut by a gold sticker that's easier to remove. Once I opened it up, I had four pieces of (quick) reading material—a sweet handwritten note from Matt and Annie (who I presume are the owners), general care instructions, wash instructions, and a "Luxe Experience" card that dives deeper into the pillow's design and structure.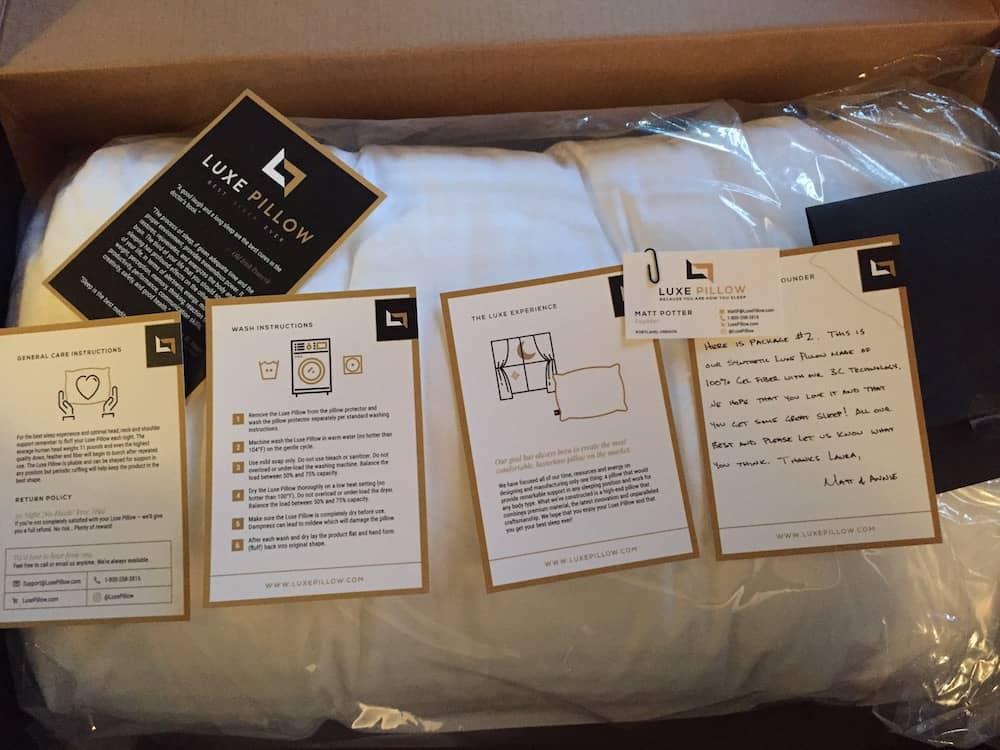 Right away I was able to notice how high-quality the Luxe Pillow really is. The down and feather made it feel super soft and light, yet the casing and inner-core of the pillow ensured it was strong and durable. One of the care cards notes that you should fluff the pillow up every night before bed, explaining how even the highest quality down material will bunch up over time after regular use. I did just that and saw the pillow fluff up immediately. Needless to say, I was excited to sleep on it.
I actually received two Luxe Pillows (second review coming soon!) so I gave one to my partner to test out. We both woke up in the morning saying "wow, that felt amazing." He typically sleeps on his back, and noted that he didn't move once throughout the night. As a side sleeper myself, I was amazed at how much support the Luxe Pillow gave me, considering down pillows tend to be on the softer side. It cradled my head and neck, and was quick to adjust itself when I moved around without collapsing (I tend to switch sides a few times before actually falling asleep).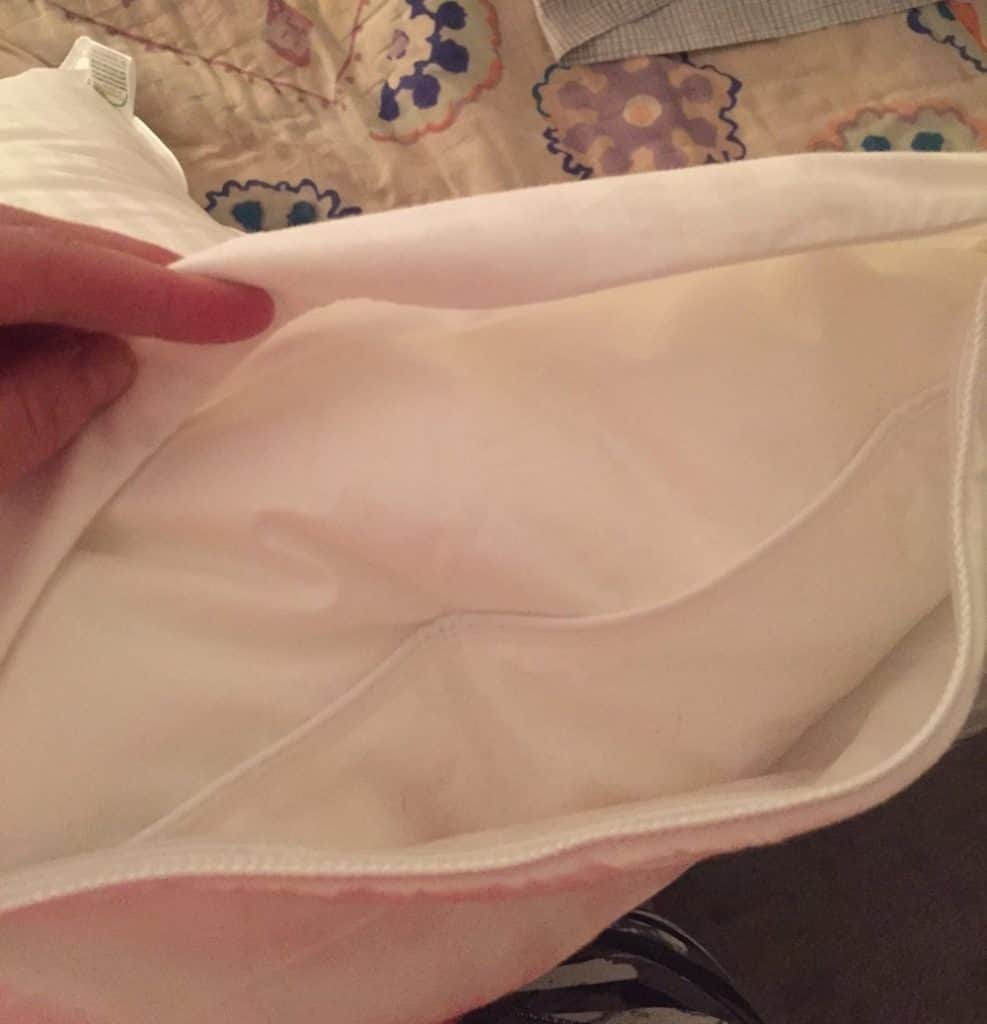 Like I mentioned earlier, I couldn't exactly "notice" the 3L technology (you can't feel that there are three different parts of the pillow) yet I could sense why it works: it provides a soft support that makes you feel like you're sleeping on supportive air—seriously! This pillow does not collapse, it is soft to the touch, and is presented in really beautiful packaging.
All in all, I was extremely pleased, and definitely think it's worth the investment. The King is definitely on the larger side though, so beware if you have a small bed.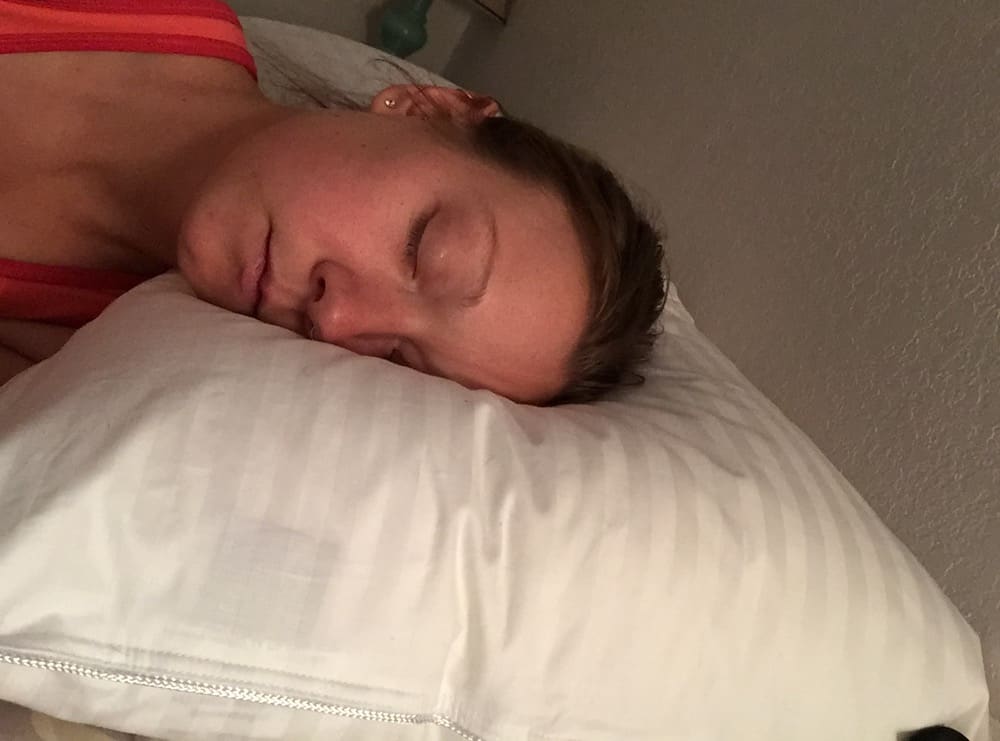 Common Praises and Complaints
This pillow is still fairly new on the market. I could not find a ton of reviews, so it's hard to draw any vast conclusions. That said, about 95% of all I could find was extremely positive. Check them out:
[box] I have had this pillow a few weeks now and I love that fact that it does not collapse during the night. I have breathing problems and I need to have my head elevated to sleep well at night and this pillow does the job. One problem is that I really have to stuff it to get it into a standard pillowcase, but that is a small price considering how many pillows I have tried before this one.[/box]
[box] Finally- the perfect pillow! This pillow is amazing. After trying many and tossing out this one is here to stay. Actually buying two more. It lives up to its description. Supportive yet comfortable.[/box]
The negative reviews were few and far in between. Here's the best constructive criticism I could find:
[box] I was using this pillow with extra firm pillow from the same maker, but for whatever reason I was not getting good head and neck support. After lying on king pillow it just seemed to go down in middle and I was constantly fluffing it up. They are huge and finding a pillowcase that fits is a good hunt.[/box]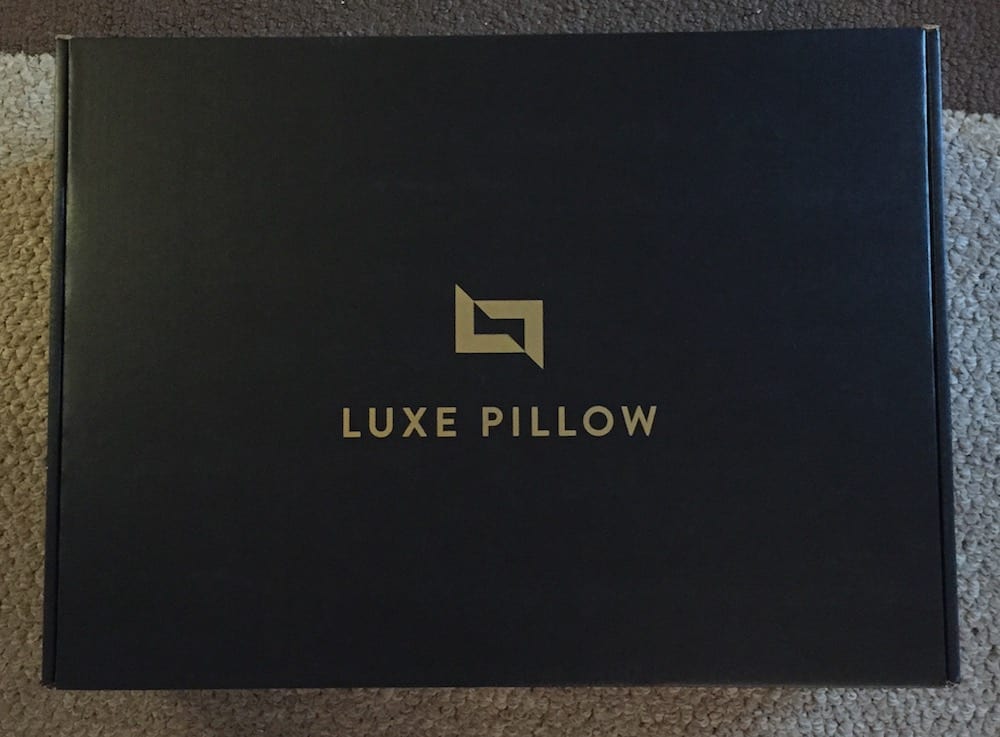 Who Should Buy It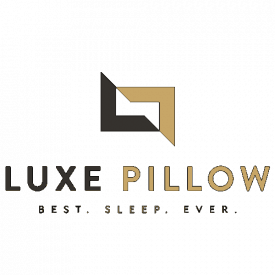 Luxe Pillow offers both feather and down alternative options, but either way you're getting a quality luxury pillow to help you sleep through the night!
Luxe Pillow is high-quality. It's definitely on the higher end of the pricing spectrum, but I can get behind the fact that it's a good investment for your health. Remember: They offer a 30-day free trial, and it also comes with a three year guarantee. Here are some other reasons you might want to add-to-cart:
You value quality – The Luxe pillow is made with high end materials, from its 100% double-stitched cotton case to the sustainably sourced white goose down. The innovative design points to quality, too. It's evident they put a lot of care into crafting their pillows.
You like things on the softer side – As a side sleeper, this pillow still gave me the support I needed. Yet if you know you tend to like pillows that are super firm (such as buckwheat or memory foam) the Luxe Pillow might take some time getting used to. I would say it had a medium firmness while being soft to the touch.
You want to treat yo'self – If you want to spend under $100 for a pillow, look elsewhere. However, if you're looking to treat yourself or a loved one with something that works and will last, I definitely think the Luxe Pillow is worth the price. Different strokes for different folks, though, so make sure you evaluate what's really important to you when it comes to bedding.
The following two tabs change content below.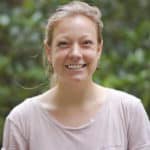 Laura Schwecherl
Laura is a journalist with nearly a decade of experience reporting and covering topics in the health, fitness, and wellness space. She is also a marketing consultant, where she works with impact-oriented startups to build marketing and editorial strategies. Since joining the team at Sleepopolis, she quickly learned how critical sleep is, and enjoys researching how certain sleep products and techniques can improve our lives. Outside of work, you can find her reading Murakami novels, writing amateur poetry, or trail running in her hometown, Boulder Colorado.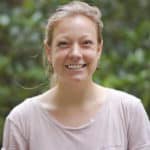 Latest posts by Laura Schwecherl (see all)