Feeling stressed? Adding a buckwheat pillow to your sleep repertoire may help. Since I'm no stranger to stressful situations and bouts of anxiety, I was excited to try the Sobakawa buckwheat pillow, which deems itself as "The One and Only," and is known for its stress reduction qualities.
The unique buckwheat pillow has been widely used in areas of Asia for centuries. They eventually made their way over to the United States, and Sobakawa (a company based in Pennsylvania) has created one that claims to help you escape muscle, neck, and back pain, and enjoy a deep sleep. Read on for my full Sobakawa review.
Looking for a quick read? Click here to jump to the summary.
Sobakawa Buckwheat Pillow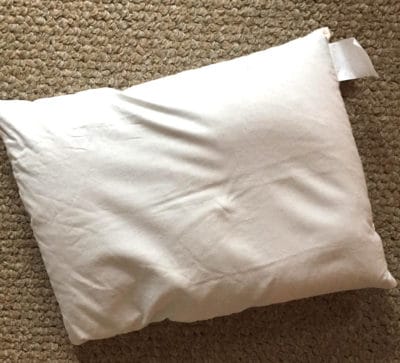 Overall, we find the Sobakawa Buckwheat Pillow worth the investment due to its affordability, its versatility, and because it relieved neck and low back pain when tested.
Sleepopolis Score
4.20 / 5
Read Full Review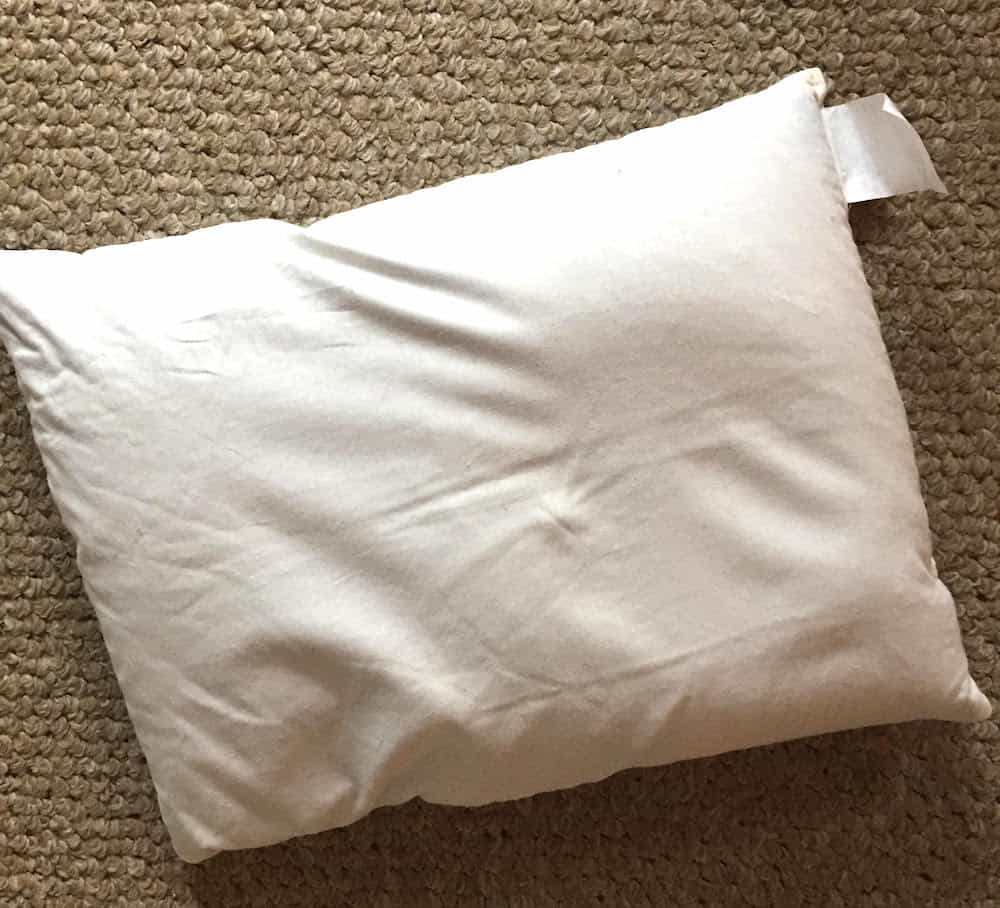 Construction & Feel
The Sobakawa buckwheat pillow is made with 100% organic cotton, and its materials are all made in the U.S. Unlike most buckwheat pillows, there is no zipper, meaning you can't open up the pillow to add or remove hulls. There seemed to be a good amount of buckwheat hulls inside, though—which is key for me to customize it to the shape of my liking.
I found the cover to be fairly thin, yet really soft. When I first opened it up, the pillow arrived clean and sealed in plastic. I noticed there were no odors, either. Still, it looked pretty small, so I wondered how it would hold up when heading to bed.
Looking for the right pillow? Check out my top buckwheat pillows picks!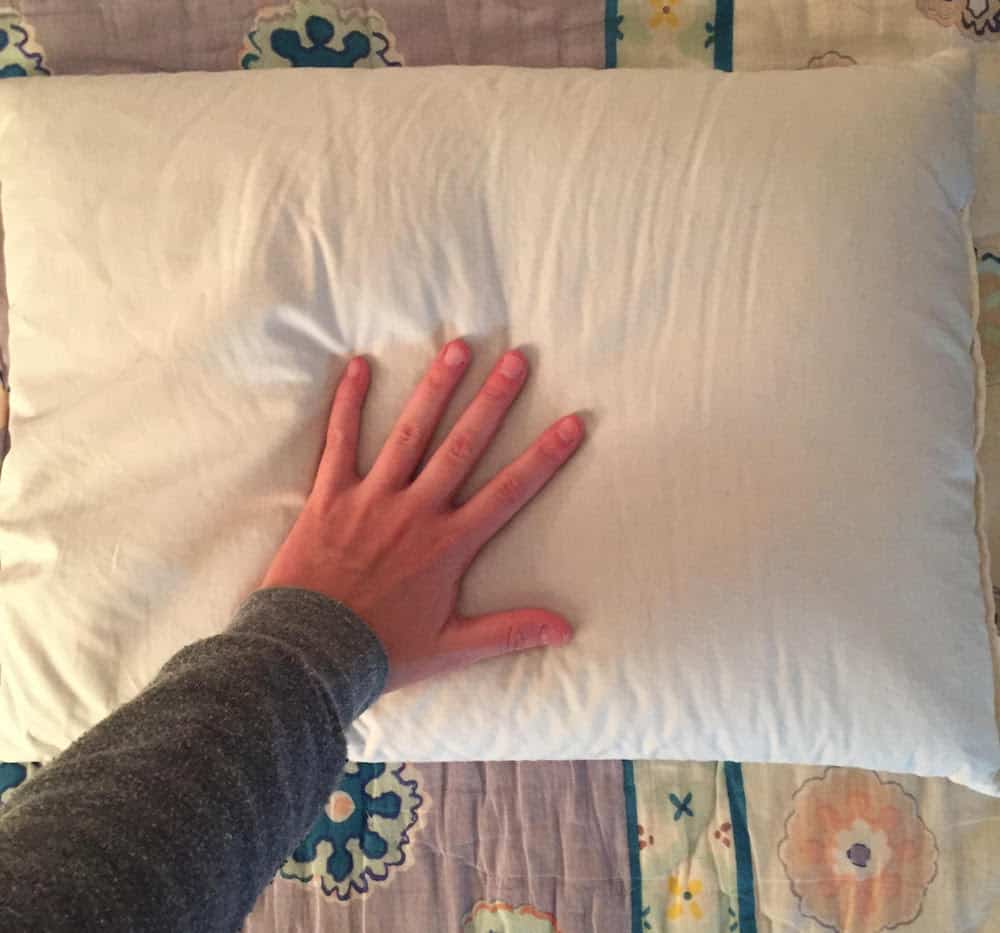 Other details
Materials made in the U.S.
Made with 100% cotton
On the affordable end: Only $27.99 on Amazon.
Only one size: 20 x 15 x 3 inches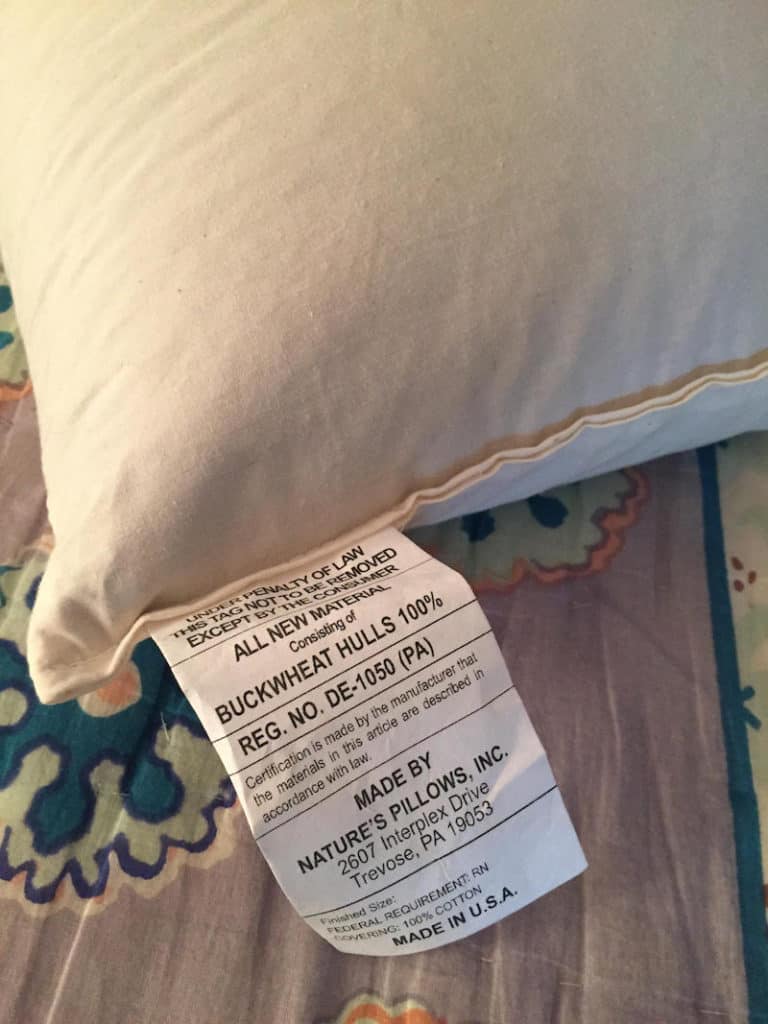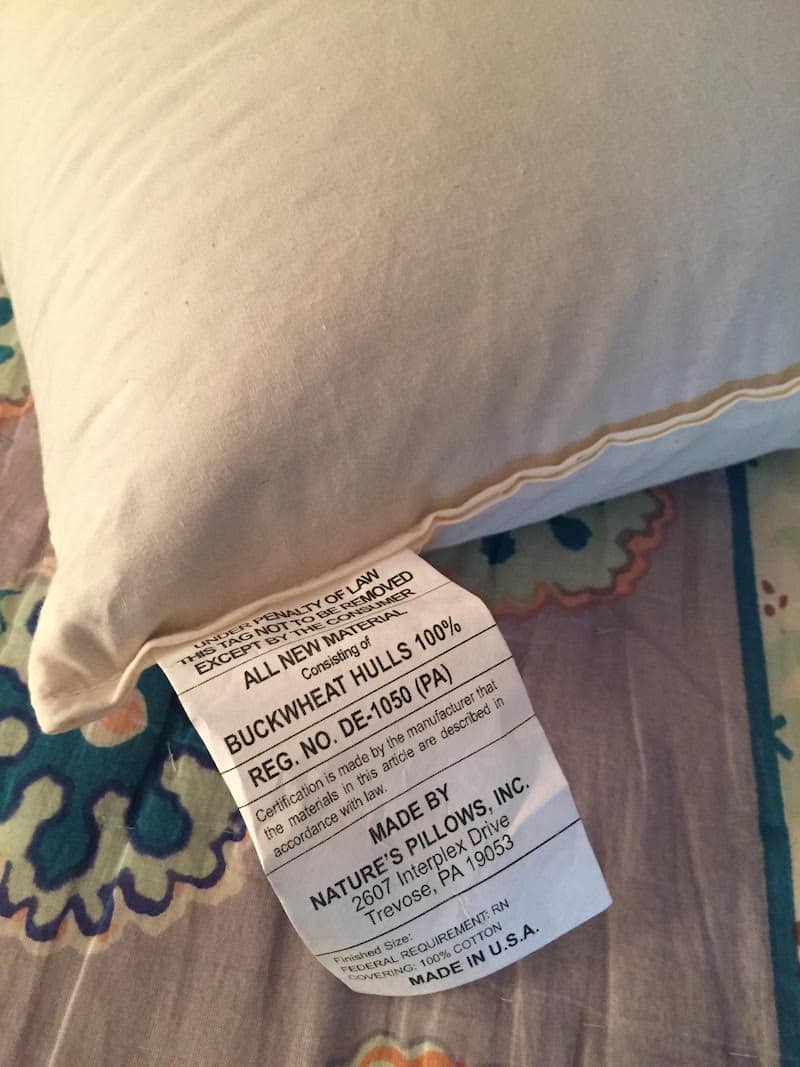 My experience
The Sobakawa buckwheat hull pillow comes with a helpful information sheet, apparently authored by "Kazu Watanabe, PhD, Doctor of Oriental Medicine. It provided nine alternative ways to use the pillow. I decided to read this first before simply using it at night.
Dr Watanabe suggested using it while driving for lower back support, taking it to the office and propping it on the desk chair, using it while doing yoga poses and stretching exercises, and even wrapping it in a plastic bag and sticking it in the freezer for headache relief. (You apparently place it in there for an hour, and it'll keep cool throughout the night.)
Before I took it to bed, I tried it on in my car since I typically have a 45 minute commute to work. It took a bit of adjusting to get it right (after all, my body isn't used to driving with a pillow) but after a minute of finagling, I felt like I got it in the right position.
I didn't feel any crazy relief from it, but I did notice it helped me improve my posture while driving, a nice plus since I'm typically a huge sloucher. I also typically sit at my desk all day, so it felt nice to be able to walk into work with a spine that felt more aligned and less hunched over.
When I eventually brought it to the bedroom, I noticed that it's smaller than a standard sized pillow, and I was a little perturbed I couldn't add or remove hulls myself due to the lack of zipper. Even though it worked out well in the car, I went into my first night's sleep with a bout of skepticism.
While at first glance it looked like there were a decent amount of hulls in the pillow, once I put my head down I realized it seemed to skimp out a bit on the buckwheat hulls. I had to move them around before placing my head down. Again, it took some maneuvering, but I eventually found a really nice position that cradled my head and neck.
The Sobakawa was a bit noisier than other pillows, but I went into a pretty deep sleep, and don't recall every waking up to move positions or because I was distracted by the noise. I was having lower back issues from a running injury, and it was the first time in awhile I didn't wake up in pretty bad pain. Whether or not I can thank the pillow entirely for that is unclear, but Sobakawa does state it provides restful support to your cervical spine, an essential ingredient deep and restful sleep. (Which is, in fact, the sleep I received!)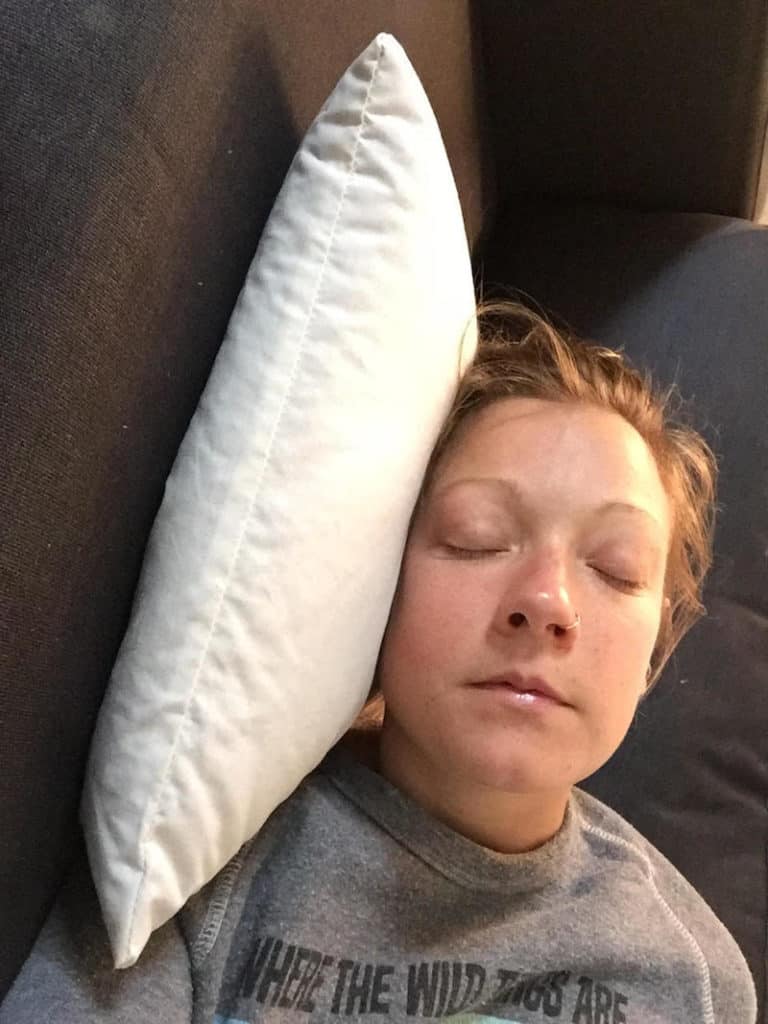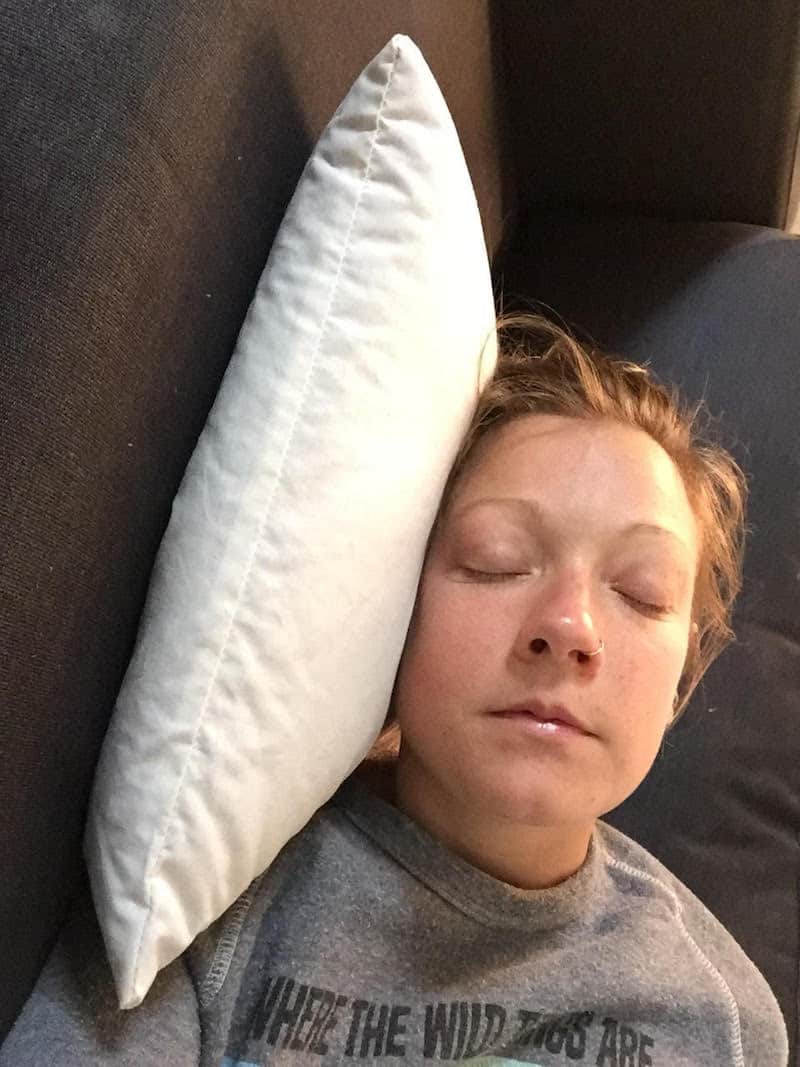 Common praise and complaints
This pillow had many mixed reviews. Some were kind of middle-of-the-road, like: "Smaller than expected…I gave it 2 nights but just couldn't get used to the material. I returned it. It's not a bad pillow, it just isn't for me." Others had some less than great things to say, such as "Very little filling. Have to bunch up the buckwheat hulls in one end then fold the case over to keep the pillow from completely flattening out" and " the hulls are bone dry and crunch."
Yet, there were many happy sleepers, which I think is true of most buckwheat pillow lovers. Some said things like, "I love the pillow. I seem to feel more rested in the mornings," and "a physical therapist recommended a buckwheat pillow for my neck. Definitely supportive and you can mold it to what you need."
All in all, I tended to agree. I wish there were more hulls, or at least the option to add more. I wasn't thrilled with the size either. Yet, I still managed to get restful sleep while reducing some body pain—which to me is what matters most when shopping for a new pillow.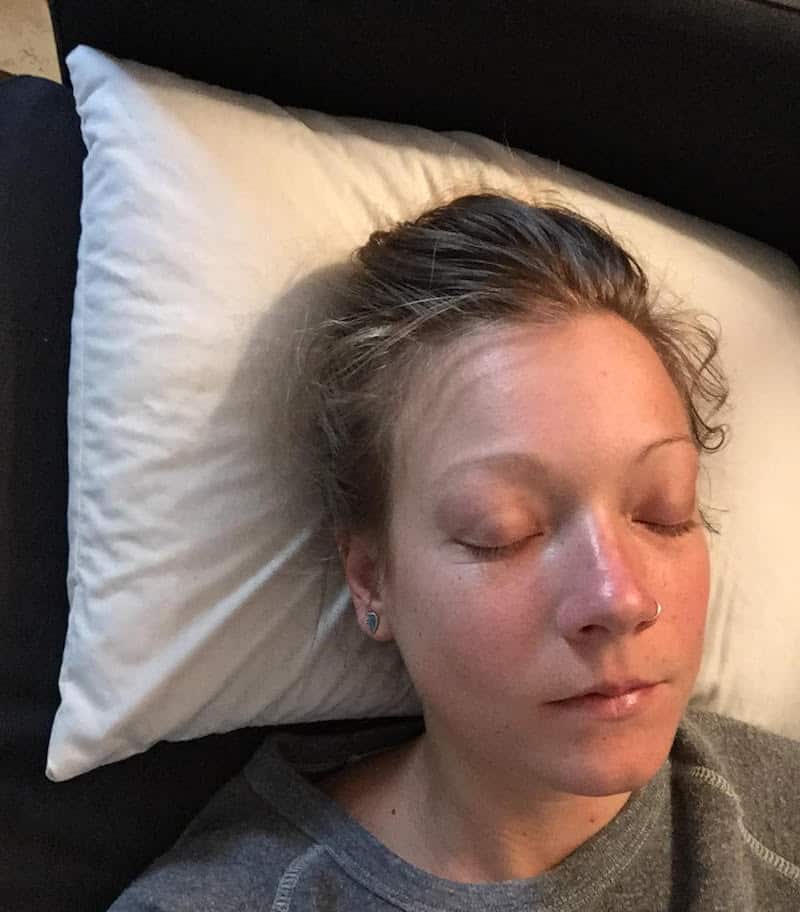 Who should buy it
This one is tricky. While the reviews are definitely mixed, I found it to be worth the investment. Here's why:
It's really affordable. Many buckwheat pillows start at around $50. This one is only $24.99 on Amazon, which makes it a less risky purchase.
It really can help your neck or back. I was experiencing some lower back pain, and I felt it go away once I started using the Sobakawa for a few days. The stiff, molding quality of this pillow really does help your body align in a natural, restful way.
It's versatile. I appreciated the "how-to" that came with the pillow, and I think if you're open to using it for things other than sleeping, it could be a great option. Try it while driving (like I did!) or while reading, stretching, or doing yoga.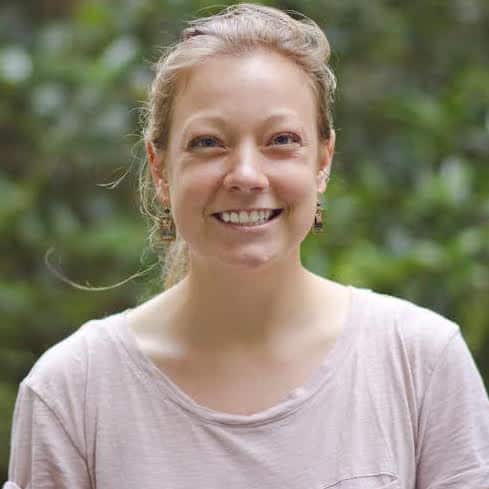 Laura Schwecherl
Laura is a journalist with nearly a decade of experience reporting and covering topics in the health, fitness, and wellness space. She is also a marketing consultant, where she works with impact-oriented startups to build marketing and editorial strategies. Outside of work, you can find her reading Murakami novels, writing amateur poetry, or trail running in her hometown, Boulder, Colorado.