If you sleep with a duvet, odds are you want a cover to keep your duvet clean and add some stylish flair to your bedroom. Plus, you can always keep multiple duvet covers if you want to switch up your style or change with the seasons. To help you find the perfect duvet cover for you, we've rounded up five of the best duvet covers. We'll also go over some shopping tips toward the end of this article to make your shopping journey seamless.
Best Duvet Covers 2023
Best Duvet Covers Video
Expert Opinion
Brooklinen is a go-to brand for quality bedding and this duvet cover is no exception. Made from 100 percent long-staple cotton in a crisp percale weave with a 270-thread count, this duvet cover is soft, smooth, and breathable. We love how lightweight this duvet cover is — it works nicely as a cover without adding too much bulk to your duvet. The cover features ties to attach it to your duvet and large buttons to make it easy to take on and off.
Who the Brooklinen Classic Duvet Cover Is Good For
Shoppers who want color options: Like almost all Brooklinen bedding products, this duvet cover is available in a wide variety of colors. It's always available in "Essential" neutrals, but Brooklinen offers fun limited edition colors and patterns as well.
Hot sleepers: Percale cotton is one of the lightest, most breathable materials for bedding, making it a great pick for those who run hot at night.
Shoppers who want matching bedding: If you want to go all-in on matching bedding, you can easily bundle this duvet cover with Brooklinen's matching percale sheets, the Classic Core sheet set.
Who Should Avoid the Brooklinen Classic Duvet Cover
Those who don't like a crisp feel: Brooklinen's percale cotton has a crisp feel that may not appeal to everyone, especially folks who prefer an ultra-soft, buttery feel.
Ties may not stay secure: Using ties to secure the cover to the duvet insert isn't the most secure attachment method, compared to buttons or clips. One Sleepopolis editor sleeps with this duvet cover at home and has experienced the ties being faulty.
Expert Opinion
Cozy Earth offers a variety of bamboo bedding products, including their Bamboo duvet cover. Bamboo viscose is a really great material for hot sleepers or to use in warm weather because it is not only temperature-regulating, but also moisture-wicking. So if you do happen to get a little sweaty, the bamboo viscose will wick the moisture away. Cozy Earth's bamboo duvet cover is made from 100 percent bamboo viscose and includes snap closures to attach the cover to your duvet of choice, as well as a bottom tie closure.
Who the Cozy Earth Bamboo Duvet Cover Is Good For
Those who love a silky feel: The Cozy Earth Bamboo duvet cover has a luxuriously silky smooth feel that can seriously upgrade your duvet.
Shoppers who want a good warranty: Cozy Earth backs up their confidence in this product's durability with an impressive 10-year warranty.
Shoppers who like muted colors: This duvet cover is available in seven different colors, all neutrals or muted earth tones.
Who Should Avoid the Cozy Earth Bamboo Duvet Cover
Budget shoppers: This duvet cover rings in over $350 for a queen size at full retail, so it may not be a great choice for shoppers on a budget.
Tie closures may not be secure: While this duvet cover uses snap closures inside to attach the duvet insert to the cover, it has ties at the end of the cover. These ties felt very slippery and not fully secure when we tested this cover in our studio.
Expert Opinion
This duvet cover from SIJO is made from Tencel, a eucalyptus lyocell fabric and one of the more sustainable alternatives to viscose. Tencel is fantastic because it's soft and smooth, but also cooling and moisture-wicking. Another benefit of this material is that it is hypoallergenic, so folks with allergies can rest comfortably. The cover features ties to attach to a duvet insert, as well as button closures, and is available in seven colors. But best of all, this duvet cover is available for a great value price. It is just under $140 for a queen size at full retail, which is a really reasonable price for a high-quality duvet cover like this one.
Who the SIJO AiryWeight Eucalyptus Duvet Cover Is Good For
Those who love a silky feel: We found the SIJO AiryWeight Eucalyptus duvet cover to have an ultra-soft, silky feel in testing.
Hot sleepers: Folks who run hot should appreciate the cooling properties Tencel offers.
Eco-conscious shoppers: Tencel is a more eco-friendly alternative to viscoses, as it is made in a less energy-consumptive process that uses fewer harmful chemicals to produce the fabric.
Who Should Avoid the SIJO AiryWeight Eucalyptus Duvet Cover
Cold sleepers: This lightweight, cooling Tencel duvet cover isn't ideal for keeping warm in colder months.
Shoppers looking for bold colors: The SIJO AiryWeight Eucalyptus duvet cover comes in some great color options, but they are mostly neutral or muted colors. If you're looking for a bold statement piece, this cover isn't the best option for you.
Expert Opinion
Purple is probably best known for their unique Purple grid mattresses, but the brand also offers a variety of bedding options, including this PerfectStay duvet cover. This duvet cover is made from 100 percent cotton in a sateen weave, making it soft and cozy. What makes this duvet cover so easy to use is that it has a 3-sided opening, so you don't have to learn any complex duvet cover strategies or struggle to get the insert into the cover. All you have to do is unzip the cover and lay your duvet insert inside. And if you have the matching Purple TempBalance duvet insert, you can Velcro the cover and insert together. Easy peasy!
Who the Purple PerfectStay Duvet Cover Is Good For
Shoppers who want matching pillowcases: The Purple PerfectStay duvet covers come with matching pillow shams, a great perk for anyone who loves a coordinated bedding aesthetic.
Shoppers who want an all-season duvet: Sateen cotton is a great material for year-round use, as it allows for some breathability but is thick enough to provide warmth in the winter.
Those who have/want the Purple TempBalance duvet insert: This duvet cover is designed to work with the brand's own duvet insert, which features a fuzzy border where you can attach the Velcro on the cover.
Who Should Avoid the Purple PerfectStay Duvet Cover
Shoppers with other duvet inserts: While the Purple PerfectStay duvet cover can be used with other duvet inserts, there's no good way to attach the duvet insert to the cover aside from the Velcro, so it will likely shift around inside.
Limited color options: This duvet cover is available in just a few colors, so options are limited if you are looking for a specific shade or pattern.
Expert Opinion
"Organic waffle" might sound like a healthy breakfast, but in Parachute's case, it's a comfy and warm duvet cover. Made from 100 percent organic cotton, which is piece dyed for color consistency, this duvet cover is high quality and comfortable. One side of the cover features a waffle knit, while the other side is a crisp percale. This allows for both warmth and some breathability. The cotton is Global Organic Textile Standard (GOTS) certified to be organic and this duvet cover is OEKO-TEX Standard 100 certified, which means it meets the highest standards for chemical safety.
Who the Parachute Organic Waffle Duvet Cover Is Best For
Shoppers who want matching pillowcases: This duvet cover comes with a matching set of pillow shams, to ensure coordination with your bedding.
Those who like a textured feel: Waffle knit offers a pleasantly plush and textured feel, making this a great pick for folks who want something different than the usual smoothness of most duvet covers.
Shoppers who value high quality: Parachute is known for their high-quality products and this duvet cover comes with the certifications to back that up.
Who Should Avoid the Parachute Organic Waffle Duvet Cover
Shoppers looking for color options: This duvet cover comes in two neutral colors — cream and mist — but with just two colors, you have much more limited options.
Budget shoppers: This cover is fairly pricey, so it may not be the best pick for shoppers with a tighter budget.
How We Picked
Now that you've seen our duvet cover picks, let's dive into the methodology behind these choices. After all, when it comes to finding the perfect bedding, there's a lot to consider.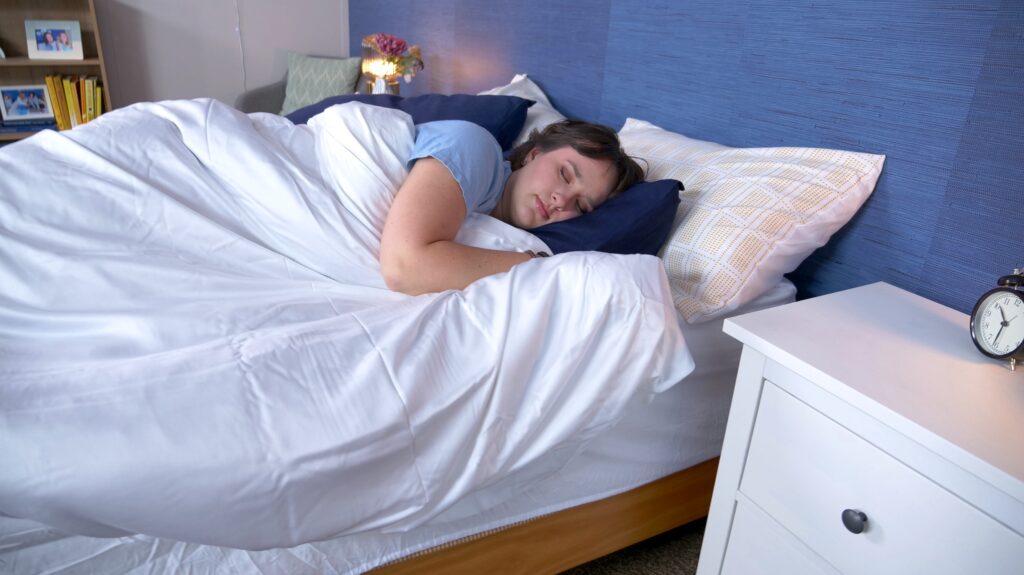 Sizing: In our experience, most bedding brands offer its duvet cover sets in a wide range of sizes. However, sometimes duvet covers only come in what's referred to as a "standard/queen" size. Before you make your purchase, scroll through the product description until you reach the "dimensions" section. There, you'll be able to figure out if your duvet or comforter will fit the exact measurements of the duvet cover.
Style: One of the best things about the duvet cover set is that it allows you to give your bedroom a quick makeover. If you get bored with the look of your bedding, there's no need to sink money into a brand new comforter. Just change the duvet cover and pillowcases and — voila — you've got a brand new look.
Additionally, duvet covers are easily replaced and typically less expensive than a duvet or comforter itself. So, nothing is stopping you from having many different covers all bearing different designs and materials. When you're in the mood to play with your bedroom decor, just swap out your duvet cover.
Fabrics: Just like the rest of your bedding essentials, it's a good idea to shop for duvet cover sets according to the seasons. If you're trying to sleep cool, we suggest going with breathable, moisture-wicking fabrics like linen, lightweight polyester, cotton, Tencel, or anything bamboo-based. Meanwhile, materials like brushed microfiber, flannel, silk, and fleece are much better insulators when the cold weather rolls in.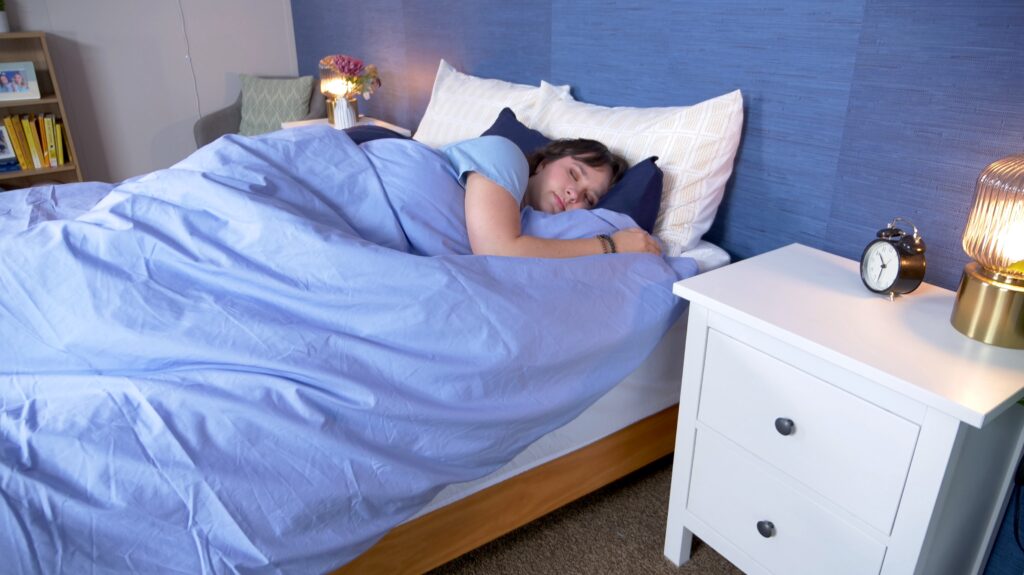 Price: Finding the duvet cover set that's perfect for you can help you get a better night's sleep, so it's important not to skimp on quality. That said, price does range quite a bit when it comes to bedding, so take some time to figure out what your personal budget is, and what kind of materials you like best. For a queen size duvet cover, you can expect to pay between $50 and $150, but there are many options beyond that range. Don't forget: bedding brands frequently offer trial periods wherein you can test a product out before you commit, and we always suggest taking advantage of that when possible.
Construction: When it comes to the construction of your duvet cover sets, there are a few key things to look out for:
First, find out whether or not the cover features internal corner ties/buttons/snaps/etc. Most duvet covers do, but without them, there's a good chance your comforter or duvet will slip and slide around within the cover.
Next, find out what kind of pillowcase closures appeal to you most. Do you prefer envelope closures on the side, or down the middle? Do you prefer a flanged border, or a traditional "bag style" fit? Duvet cover sets almost always come with pillowcases, so take some time to determine which style of pillowcase is your favorite.
Finally, pay attention to the duvet cover closures. In our experience, button closures are the most common, and many sleepers prefer them because they add a cute, aesthetic flare. But if you prefer total coverage and want to eliminate the possibility of any material spilling out of the gaps between buttons, go with a zipper closure. That'll keep your duvet completely locked inside.
Final Thoughts
Now that we've reached the end of our favorite duvet cover picks, you've probably decided which one is ideal for your unique sleep needs. But if not, don't worry! The perfect duvet cover set can be hard to find, but a great night's sleep is always worth the effort. In the meantime, allow this roundup to guide you in your search. Happy shopping!
FAQs
What is the most comfortable fabric for a duvet?

It really depends on your personal preferences which fabric will be most comfortable for you. Cotton is almost always a safe bet, as it is soft and breathable. However, bamboo viscose or Tencel are great options for those who like a silkier feel.
Should I buy a duvet cover bigger than my duvet?

Most duvet covers are sold in standard sizes meant to fit duvet inserts, such as twin, full, queen, or king. In most cases, you shouldn't need to buy a duvet cover that is a different size than your insert. However, because there can be some slight differences in measurements, we recommend checking the dimensions of the cover against the dimensions of your insert. If the cover is exactly the same size as your insert or smaller, it may not be a good choice.
Can I put a comforter in a duvet?

In many cases, yes, you can put a comforter into a duvet cover. However, most comforters do not have loops or another way to attach to the duvet cover, so it will likely shift around inside. Additionally, comforters are designed to be used without a cover, so it is generally easier to use a duvet insert with a cover rather than a comforter.
Why choose a duvet over a comforter?

Choosing between a duvet and comforter ultimately comes down to personal preference. If simplicity is your main goal, a comforter is usually the best answer, as most are machine washable and don't require any assembly. However, there are some pros to duvets. With a duvet, you can wash just the cover, you can switch between duvet covers for different styles or feels, and sometimes you can only find higher-quality materials (such as down) in duvets.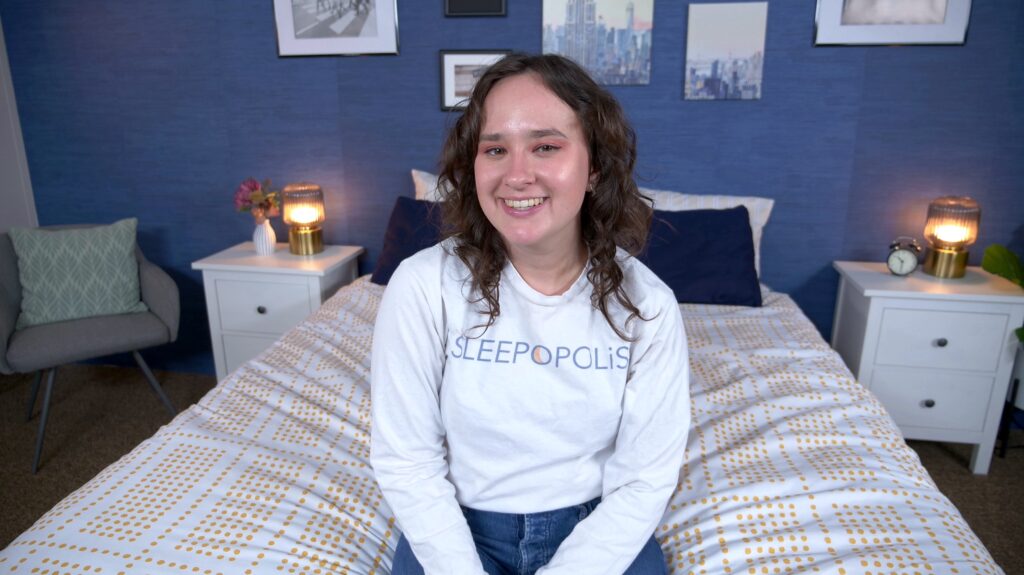 Amelia Jerden
Senior Staff Writer
About Author
Amelia is a Senior Staff Writer for Sleepopolis. She primarily covers bedding and sleep accessory products in reviews, how-to guides, and more. You can also find her over on the Sleepopolis YouTube channel. Amelia is a graduate of the University of North Carolina at Chapel Hill, with double majors in media and journalism and in dramatic art. Outside of work, Amelia can usually be found on a hike, traveling to a new city, or at her local thrift store.