Choosing a supplement to help you sleep can be a journey. With countless options on the market, everyone seems to be touting their product as the best solution. Of course, there is no right answer; everyone's physiology is different, and different supplements will work better for different people. It's always good to consult a doctor before turning to supplements, as they can offer recommendations or diagnose underlying issues.
If you're looking for an all-natural supplement, however, many people have chosen lavender as a way of promoting relaxation and reducing anxiety. This fragrant flower can be distilled into essential oils and deployed in multiple forms, from topical treatments to gummies to tablets. Here are some of our favorite lavender supplements that you can use as a sleep aid.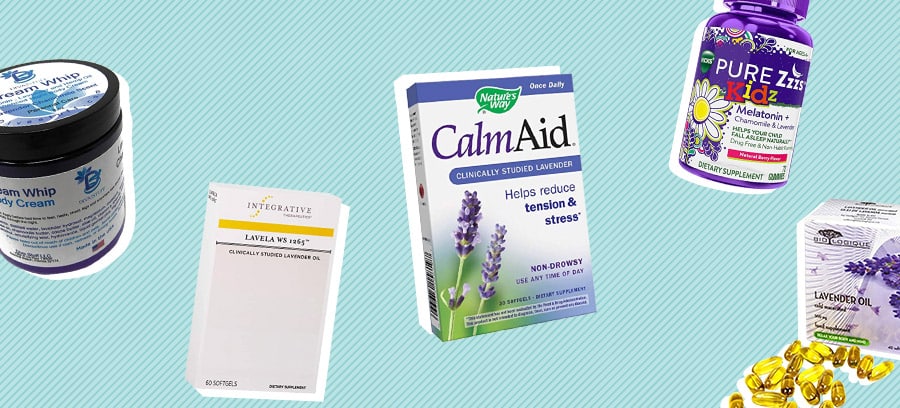 Editor's Pick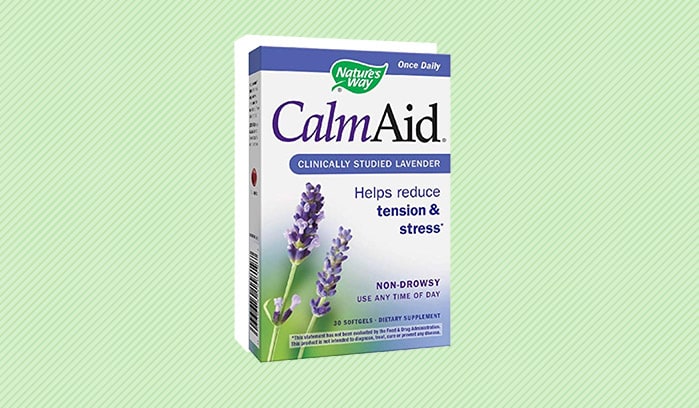 Nature's Way CalmAid Lavender Softgels
Pros:
These supplements are a true expression of lavender, without any additional substances to cloud the effects.
The softgels are a simple way to take lavender without having to worry about artificial or intense flavorings; and with only 30 in the pack, it's a great amount for a beginner to test whether lavender is the right supplement for them.
The supplements are gluten-free, and don't contain any unnatural additives that would make them risky for those with dietary restrictions.
Cons:
Unfortunately, because the softgels contain gelatin as a binder, they're not a vegan product.
Nature's Way CalmAid Lavender Softgels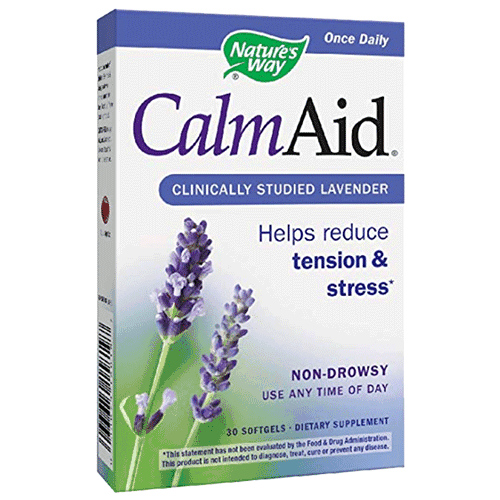 With each of the packages 30 softgels containing 80mg of Silexan English lavender (the type of lavender orally administered in clinical studies), these supplements provide a substantial dosage in an easy-to-take format. The supplements are all natural, and don't contain sugar, salt, yeast, wheat, corn, dairy products, artificial flavors or preservatives; and they're gluten-free. For the cleanest expression of how lavender can affect your relaxation and sleep, there's no better option.
Sleepopolis Score
4.30 / 5
Top Contender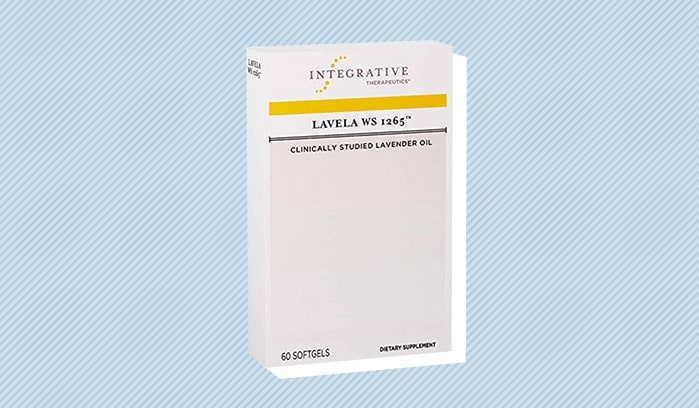 Integrative Therapeutics Lavender Oil Softgels
Pros:
With 60 supplements, this package is a great option for those who have tried lavender before and want a reliable daily dosage.
The lack of additional herbs or chemical extracts makes these softgels a clean way to take pure lavender.
The supplements are all-natural, and don't feature additional sugar, yeast, preservatives, or flavorings.
Cons:
Much like fish oil supplements, there can be a natural body response where your burps taste like lavender, which is not entirely pleasant.
Integrative Therapeutics Lavender Oil Softgels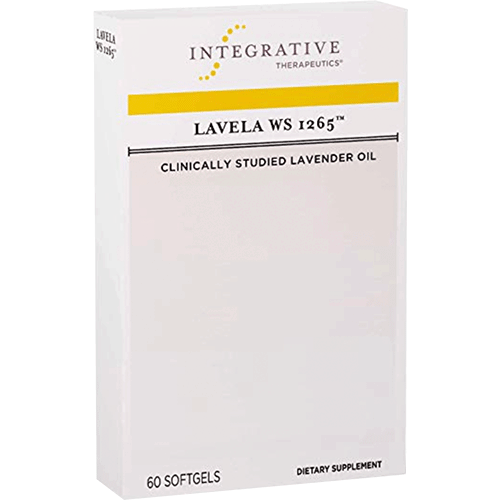 Featuring 60 softgels, the lavender supplements from Integrative Therapeutics are all substance with little filler. Each softgel contains 80mg of lavender, and are free of other elements common to sleep aids such as melatonin, chamomile, or other extracts. The dosage amount is ideal as a once-a-day tablet, and the delivery system is clean without filling your mouth with an intense flavor. The tabs are also gluten-free and don't contain sugars or preservatives.
Sleepopolis Score
4.40 / 5
Best Children's Lavender Supplement for Sleep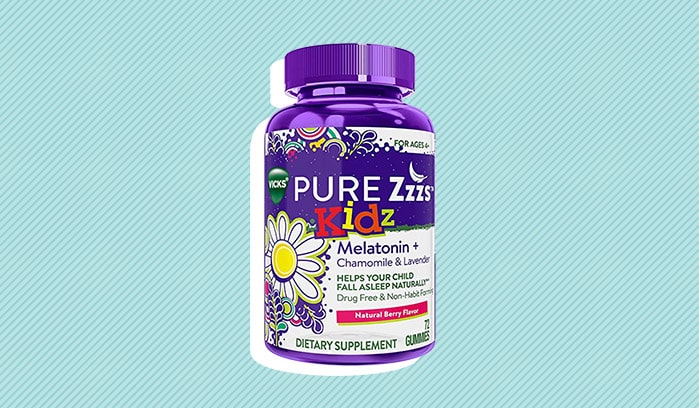 ZzzQuil Pure Zzzs Kidz Melatonin Sleep Aid Gummies
Pros:
The all-natural botanical blend contains low doses of melatonin in addition to lavender and chamomile which looks to provide a calming effect in the hours before sleep.
The supplement is delivered in a tasty, berry-flavored gummy that kids will enjoy.
Because of the way the supplements are delivered, they're easy to control doses by cutting them in half or doubling the amount as opposed to tablets that can be hard to control.
Cons:
The gummies contain some common candy ingredients like food dyes and corn syrup, which might be a turn-off for parents looking for a completely herbal option.
ZzzQuil Pure Zzzs Kidz Melatonin Sleep Aid Gummies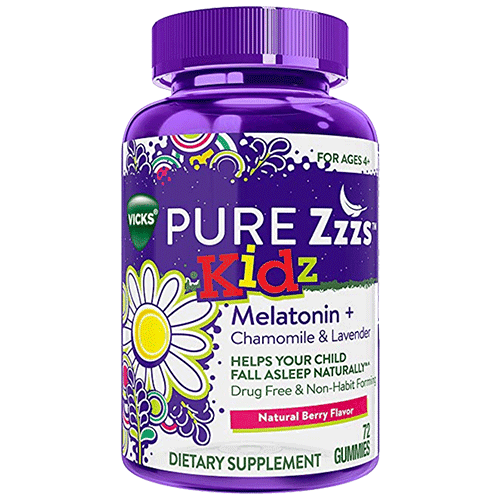 An all-natural alternative to more aggressive sleep medications, these supplements from Vick's contain low dosages of melatonin, lavender and chamomile designed to help a child calm down in the hours before bedtime. These supplements are delivered in a chewable gummy, which is kid-friendly, and provides an herbal option for parents looking to avoid drugs. The inclusion of melatonin helps reinforce the body's natural sleep mechanisms which can help a child drift off to sleep.
Sleepopolis Score
4.70 / 5
Best Topical Lavender Supplement for Sleep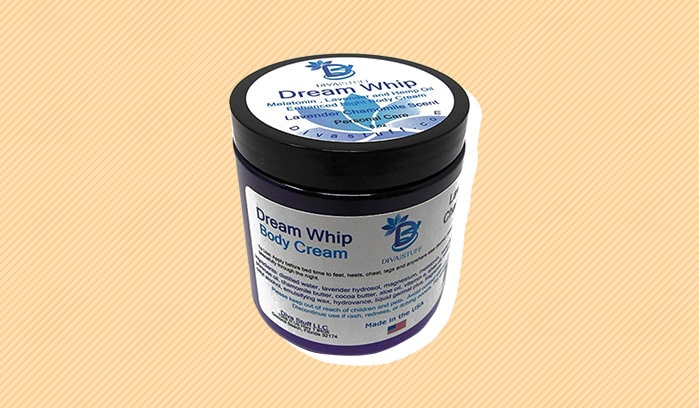 Diva Stuff Dream Whip Night Body Cream
Pros:
With 16 separate ingredients in the cream, the supplement provides a great balance of aromatic natural botanicals.
The cream is designed to encourage sleep, but also has the added benefit of moisturizing your skin throughout the night.
The night cream format of the supplement is a great alternative to those trying to avoid taking capsules or gummies.
Cons:
While the mix of botanicals is pleasantly fragrant, it can be a bit intense for those sensitive to strong lavender smells.
Diva Stuff Dream Whip Night Body Cream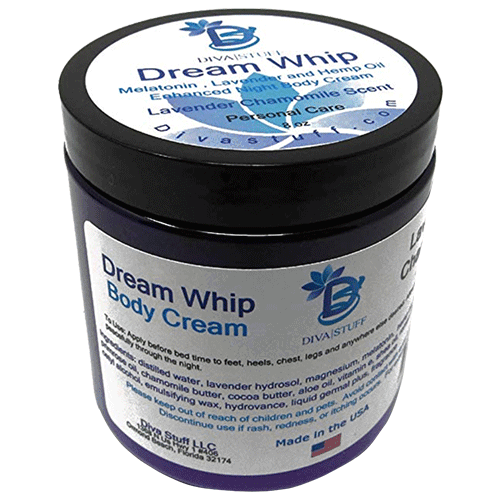 While lavender supplements primarily take the form of scents or orally ingested gummies, tablets, or softgels, there is also a world of topical applications for the botanical that can provide a similar calming effect. The Dream Whip body cream contains a unique blend of hemp seed oil, melatonin, lavender oil, chamomile butter, and other natural ingredients. Rub this cream on your hands, feet, chest, or any other part of your body and it will slowly absorb into your skin, giving you a slower, long-term alternative or oral supplements.
Sleepopolis Score
4.50 / 5
Best High-Dose Lavender Supplement for Sleep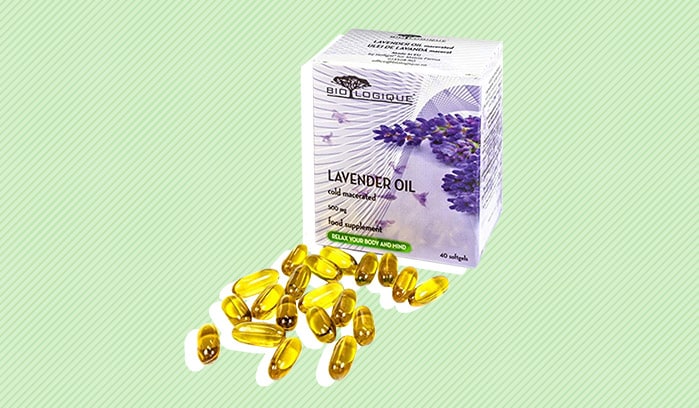 BIOLOGIQUE Lavender Pure Oil 500mg Capsules
Pros:
For those looking for a large dose of lavender oil, this is the choice for you; these capsules contain roughly five times the amount of lavender as comparable softgels on the market.
There are no additional herbs or botanicals in the capsules, so if you're looking for all-natural lavender this is a great option.
The product is preservative and sugar free, as well as gluten free.
Cons:
The capsules are large, so if you struggle to take pills this could be a potentially problematic option.
BIOLOGIQUE Lavender Pure Oil 500mg Capsules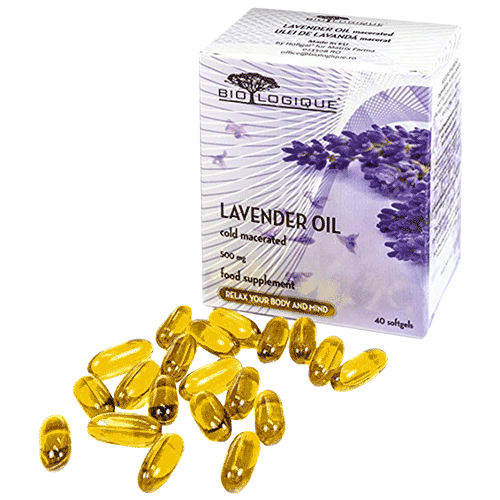 Topping out the category at a whopping 500mg of lavender oil per capsule, these supplements are designed for those who may have tried smaller dosage amounts but found the results unnoticeable. The lavender oil in the capsules is processed using a cold maceration technique, which reportedly works to retain as much of the natural structure of the compounds which can be altered or lost if heated. The large dosage is pure lavender oil, and doesn't complicate the mix with other additives.
Sleepopolis Score
4.20 / 5
How We Chose the Best Lavender Supplements for Sleep
With how many options there are on the market, it can be tough to decide the right lavender supplement for you. Especially if you're new to this particular brand of supplement, it can be difficult to know how your body is going to react. Investing in a pack of 60 lavender softgels only to find that it has to noticeable effect on your body or that it leaves you feeling nauseated is a waste of time and money, and gets you no closer to the desired calming effect to help you sleep. Here are some of the factors that we considered when choosing or favorite lavender supplements for sleep.
Dosage Options and Supplement Amount
Being able to control dosages is a big deal with supplements. Oftentimes if the supplements are doses in small amounts, it's easy to take two to feel the desired effect. Especially in supplements for children, it's important to be able to half doses so the effects felt are minimized until you land on the proper amount for maximum effect. We tended to favor lower doses that could be more easily controlled. Likewise, particularly for first-time users, getting a large quantity of supplements isn't necessarily good until you know it's the right supplement for you, so we liked lower quantities for trial and error.
The Makeup of the Supplement
If you're taking a lavender supplement, it's important to know if lavender is the ingredient that your body is responding to. Many sleep supplements feature additives like chamomile or melatonin, or even additional sleep-aiding components like valerian root. For a best-of lavender supplements list, we tended to lean towards those that were the best expression of lavender on its own, without a host of other active ingredients.
Food Safety
If you're turning to an all-natural sleep remedy, it's important that it's, well, all-natural. We chose supplements that didn't contain additional chemicals or additives. And we really leaned towards those that were gluten-free, sugar-free, and didn't include extra preservatives as a way to minimize negative reactions those with food allergies or sensitivities.
Tips for Picking the Best Lavender Supplement for Sleep
Everyone has a different preference when it comes to what they put in or on their bodies. While some bristle at the idea of taking pills, others see them as a convenient and low-impact way to absorb supplements, while others prefer something edible that almost feels like you're not taking a supplement at all. The same goes for your body type; a small dose of a supplement can be more than enough, while others' physiology may require maximum dosages to feel anything. Here are some general tips when picking the right lavender supplement for you.
Delivery Method:

Taking pills can be uncomfortable and nauseating for some. While others may be need a softgel to avoid artificial flavors. With a plethora of supplement options available, know that no matter what your preference is, there's a choice out there for you. If you want to go the topical route, night creams containing lavender oil can be a great way to get the desired effect of the supplement while also helping other issues like dry skin.

Your Personal Taste and Tolerance:

Always make sure you take note of dosage amounts when choosing lavender supplements, or any supplement for that matter. Especially if the supplement contains additional components; you may be getting heavier dosages than you expect, or the active ingredient may be in a much higher proportion than the lavender. Make sure you read labels to ensure you're getting exactly what you're looking for.
Recapping the Best Lavender Supplements for Sleep
When deployed effectively, lavender is said to have calming properties to help fight anxiety and lead to restful, restorative sleep. While everybody's body physiology is different, and consulting a doctor for advice is imperative, if you choose a lavender supplement that works for you, it can potentially be a wonderful way to incorporate an all-natural sleep aid into your nightly routine.
FAQs
Does lavender help with sleep?
Lavender as a scent, and lavender essential oil when used topically or ingested, is said to promote calmness and work as an anti-anxietant. While there have been studies on the effects of lavender, most supplements are not regulated by the FDA, so it's mostly a gray area in terms of concrete efficacy. It's always best to consult a doctor if you have serious sleep issues.
Where do you put lavender oil for sleep?
There is no right or wrong answer to applying a topical lavender oil solution to help you sleep. Many topical products recommend the feet and legs, hands, and chest as the most popular places to apply, though it is different for every person.
Do lavender pills help anxiety?
Many supplements are untested or unregulated by the FDA, so there is no definitive answer to whether lavender pills help with anxiety. Lavender supplements are reported to have a calming effect, however, which can in turn help with feelings of anxiety or anxiousness. Though if you do suffer from issues of anxiety, it's always best to first consult a medical professional for advice before turning to natural supplements.