Life can come at you fast. Everyday we are rushing from one meeting to the next, only half-paying attention to our environment, both natural and social. Most people barely have time to listen to their own thoughts. This can lead to a detached despondence; a disconnect between what our souls are yearning for and what our corporeal bodies and minds are slugging through on a daily basis.
A plethora of literature exists on the topic of meditation, which can be a wonderfully uplifting and personally empowering way to tackle the ebbs and flows that life can throw at you. To help you figure out which meditation text might be best at guiding you along your path, we've examined some of the most popular offerings. Here is what we have found: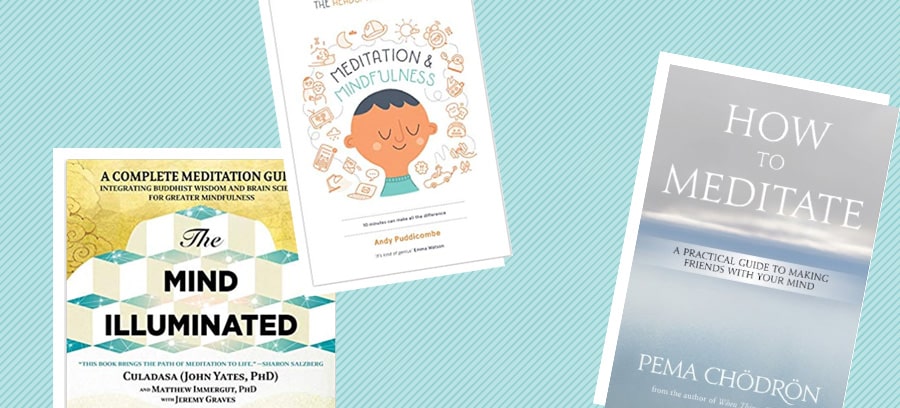 Pros:
Interdisciplinary. One of the benefits of the author's background is that he has an open mind with regards to how your meditation process should proceed and how you can fit it into other material and spiritual pursuits. The combination of neural science and Buddhist knowledge creates a unique toolbox equipped to compliment many different meditation traditions.
Illustrations. For each progression in this ten-stage meditation guide, Dr. Yates provides illustrations and charts that help inform how the brain works and how you can make your brain work for you. This is perfect for people who are visual learners, thinkers, and problem-solvers.
Good for beginners and those looking for something new. This reviewer found the step-by-step process never condescending but simple and plain-spoken enough for a novice to feel comfortable diving in. The addition of neuroscientific wrinkles makes for a refreshing read even for those who have dabbled in meditation previously.
Cons:
Subjectivity. Though a book about mental wellness through meditation should be expected to be studded with subjectivity, some users who might be buying the book purely for the neuroscientific angle might be a bit disappointed. It offers less hard science than it does subjective wisdom infused with neuroscientific reference.
Goal-oriented. One of the appeals of this book is the nifty ten-stage process, easy for readers to digest and project upon their short and medium-term futures. Some readers, however, may be off-put by this simplified goal structure, arguing that meditation is a lifetime work, meant to deal with the changing tides of life and not solve them.
Pros:
Speaks to you. This comprehensive exploration of mental discovery is not simply an academic work. The author manages to explain terms in ordinary terms while offering insight that might expand your imagination and understanding of your own abilities to persevere.
Holistic. Littered throughout the text are instructions not only in the mental exercises that expand your self-understanding, but also manners in which you can use your physical body to align your mind with your body. This includes posture, breathing, and the physical act of sitting and resting as part of a holistic and full-body approach to self-care.
Not asking too much. A lot of people hear about meditation guidebooks and chafe at the commitment that is being asked of them. This book thankfully is down-to-earth and tries to integrate meditation into your life, however crazy and unrelenting that may be. This is perfect for those who have hesitated to try meditation before because of worries that it won't be compatible with everyday life.
Cons:
Could be more concise. Nobody will fault this book for being thorough. While fans of this text – and there are many – will not complain about the depth that is explored throughout the text, some readers might be overwhelmed by the level of detail.
Better for beginners. This book could be the bridge from skeptic to life-long meditator, as it is a wonderful entry point into the practice. However, those expecting something especially groundbreaking or novel may need to look elsewhere, as this has more value to those who have hitherto never experienced much in the meditation world.
Pros:
Only 10 minutes a day. The author, Andy Puddicombe, has full awareness that people already have lives packed with activities, obligations, and commutes. The program this book offers is designed to help relieve you of the stress and anxieties caused by those pre-existing daily functions in only ten minutes a day of meditation. The short commitment the guide is asking of you can alleviate stress on its own.
Cost. This guided meditation is one of the more affordable products out there. If you aren't sure about meditation, or are giving it as a gift to a whole office, this might be a great choice, both as a paperback and as a discounted kindle purchase.
Perspective. One very unique thing about this book is that the author, Andy Puddicombe, while later studying as a Tibetan Buddhist monk, started out as a "typical" citizen. He was a student of sports science with a busy social and academic calendar before heading to the Himalayas. This perspective helps him to communicate plainly and powerfully to readers as to how they can integrate meditation into their own lives.
Cons:
Similar to the app & other books. Though this will not be problematic for people just being introduced to the Headspace family, some people who are familiar with the app and other books may find a lot of this information redundant.
App compatibility. One of the nicest features of this book is that it corresponds naturally with the Headspace app. If you aren't interested in the app, or if you don't tend to use apps or smart devices at all, then you won't be able to take advantage of these extra features.
Pros:
Holds your hand. One of the great benefits of this meditated guidebook is that you can come in without having any prior meditation experience or knowledge. It gives you a day-by-day map of how you can unlock your inner potential and start to find peace in the scramble of your daily life.
Pragmatic. Not only does this text understand that not everyone has hours everyday to meditate, but it also understands that everyone learns and responds to stimuli differently. For those who are unsure about meditation this book will give you different options and make you feel OK about not responding to every type of meditation on offer and being selective enough to find the right practice for you.
Well-written. Though not a requirement for a meditation guide book, this book is very well written. This reviewer found it a very pleasant read that can satiate both beginners and those more experienced in meditation and mindfulness.
Cons:
Need to commit. The author recommends committing ten straight days to start the meditation habit in your life. While this isn't necessarily a back-breaking commitment, if you are someone on the fence and are dealing with an already busy schedule, it may be disappointing to not be able to follow through on a ten day commitment at the beginning.
Misleading title. No one should ever believe in a quick-fix to mental fulfillment or peace, and for customers reading the title, they may expect just that. Ten days is not a realistic time frame for anyone to achieve mastery of anything, let alone matters regarding mental health and inner peace.
Pros:
Not a quick fix. This book is not going to offer an instant panacea to your grief, anxiety, or depression. It will, however, provide a toolbox with which you can handle the struggles that will arise from day to day and help you find peace with your reality, and ultimately, find lasting happiness.
Lasting effect. The way this book is written allows for you to be positively effected by its wisdom not only immediately after experiencing a loss or tragedy, but even months or years later. This book can help you even if you have tried other remedies or have been having memories of a loved one resurface because of certain situations.
First person anecdotes. One of the most powerful aspects of this text is that each daily meditation is written by someone who has experienced a painful loss. Knowing that the author of any day's meditation has experienced something at least akin to what you are suffering through gives it extra credence that might make it more impactful.
Cons:
Onus on you. This is not a book that will solve all of your troubles; in fact, it asks for you to make choices and actions that will help you work through your grief. Though this can be empowering, some readers may be looking for something more comforting and less action-oriented.
Faith-based. Several of the daily meditations will evoke religion. If you are looking for a completely secular guide to helping you deal with grief, you may need to skip some of the daily meditations.
How We Picked
Meditation and mindfulness in general is quickly becoming recognized not only as being a popular way to administer self-care, but many swear that it is an essential part of emotionally surviving in today's world. With the understanding that all of the work needs to come from you, it is helpful still to have a meditation guide book to smooth the path for you. While most people will be able to retrieve some good advice and wisdom from any mediation book, some may be better suited for readers with different levels of meditation experience. We've listed some qualities to look out for that may help you find the right guide book for you.
Background
Many of these books have authors that obviously have had different – and at times unique – backgrounds. That being said, some are dedicated monks, others are professors, some run start-ups, and others are scientists. Some readers may gravitate towards books that are more data and science driven, while others may have more affinity towards the spiritual side. Whether you are looking for academic research or the plain spoken everyday tongue, you will probably be able to find a book that fits your needs.
Commitment
Some people may be trying to make wholesale changes to their life tracks, while others may be trying to supplement their daily routines with a little self care. Depending on how much commitment you are willing to put in, the various leading texts can offer different results. You might read one book that would be ideally utilized with your full attention, while other books may only require 10 minutes a day of meditation. Rather than selling yourself short or setting yourself up for failure, you should choose the guide book that you can follow honestly.
Personal anecdotes
Many readers respond well to texts that have many personal stories woven in throughout the book. Other readers may find these self-aggrandizing or even irrelevant. Understanding your own learning style may help parse through the different texts to find out which type of text – whether academic, personal, or motivational – shines brightest in your imagination when you read. The books you connect with tend to make the most indelible marks as we learn and grow, especially in meditation.
Apps & Franchises
While some of the leading texts are stand-alone pieces meant to be consumed as is, other meditation authors are integrating their books with apps and other services. While this may seem like too much to some users, especially those who already have a background in mindfulness and other sorts of self care, but for those who are looking to make meditation a recurring daily event, having apps and websites to accompany your guided books may be a huge help.
Buying Tips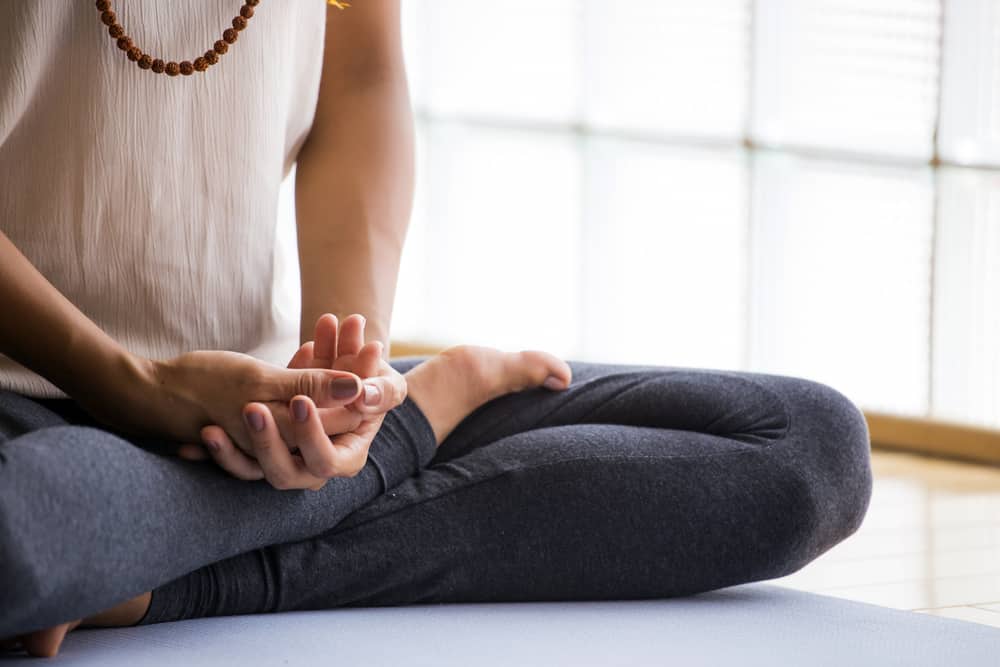 Not sure which meditation guide is best for you? We've made a list of tips for you to consider before making your purchase.
What environment are you in? Some of these meditated guides are evergreen – meaning they can be used anytime and anywhere. Others are specially designed to fit into busy lives in urban or suburban centers. If you are planning on hiking in the mountains for months, you may want a more traditional text, for example.
Have you tried meditation before? These books typically have something for everyone, but if you are already well versed and practiced in types of meditation, you may find some of these texts rudimentary. If you are a beginner, some of these texts might be too intense and intimidating for you to dive right into.
Interested in the science? There is no right answer when asked why you want to learn about meditation. But some people are interested in it because of a specific stress or set of stresses going on in their lives at the time, and others are interested because they are set on following a path of wellness. You might be into neuroscience and want to hear about brain health from the subjective side. Spiritual types may be drawn to these texts because of how it may help them find peace with some of their existential ponderings.
Holistic care? Some people may be looking for something that provides holistic change. Better posture, deeper breaths, and peaceful minds are all physical and mental benefits of dedicating yourself to meditation practices. If you are not looking for such immediate change on the outset, it may be better to take a look at a more stripped down, easier to follow guide book.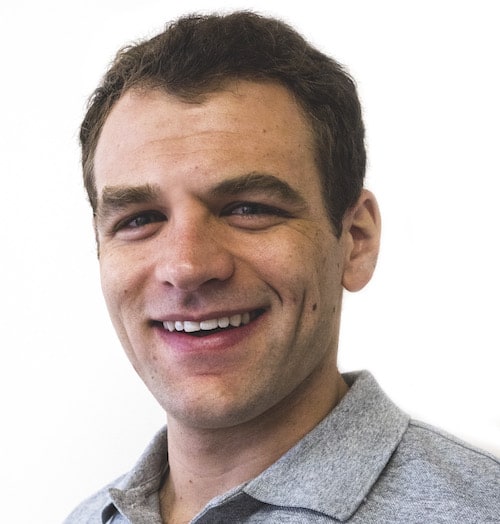 Logan Block
Logan is the former content director of Sleepopolis. As content director, he reviewed new mattresses every week and curated the comparisons, best of pages, and video guides on the site. Logan perfected his method by personally testing over 200 different mattresses, so he's not only able to discern the overall vibe of a specific bed, but to contextualize its feel within the bed-in-a-box market as a whole.