Plush "mink" blankets originally became a popular bedding item in Korea and China. These blankets are made from synthetic fabric with a soft, luxurious feel reminiscent of genuine mink fur. Many also have splashy patterns and are used as bedspreads to give a room a dramatic, stylish flair.
Since they became all the rage in Korea and China, mink blankets are now a plush favorite the world over. There are hundreds of comfy options available in an almost endless array of designs. How do you find the right one for you? To help guide you through the cozy and colorful world of mink blankets, I've put a number of fabulous models to the test. Here are my top 4 picks.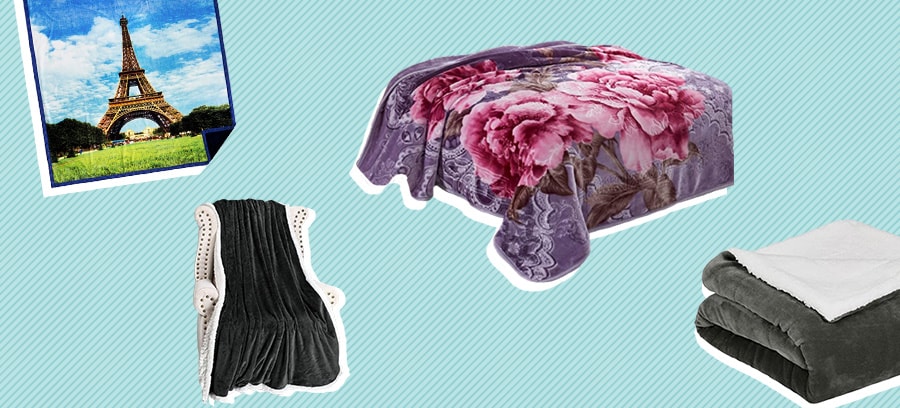 Editor's Pick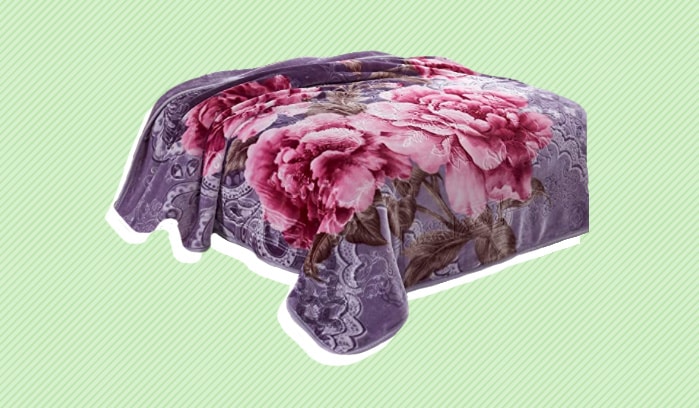 JYK Heavy Korean Mink Fleece Blanket
The JYK Heavy Korean Mink Fleece Blanket is my choice for editor's pick. This luxuriously plush blanket is 77×87 inches in size and is appropriate for a queen bed. The JYK blanket offers 15 unique designs and patterns, including animals and florals. This blanket is machine washable and can be tumble dried on a low setting.
Pros:
Design – The JYK Heavy Korean Mink Fleece Blanket's splashy designs are colorful and eye-catching. I was partial to the etched rose pattern in vivid purple
Fabric – The material used to make this blanket felt thick and durable. This is the kind of blanket that can take on cold temps with ease
Soft – The JYK mink blanket has a velvety, fur-type feel that is addictively warm and comfortable
Cons:
No solid colors – This mink blanket would be even better with some nice solid color options. I'd love to see a black and a pale gray
Sheds – This blanket sheds in the dryer and picks up lint, too. Consider washing this mink blanket on its own
Best Design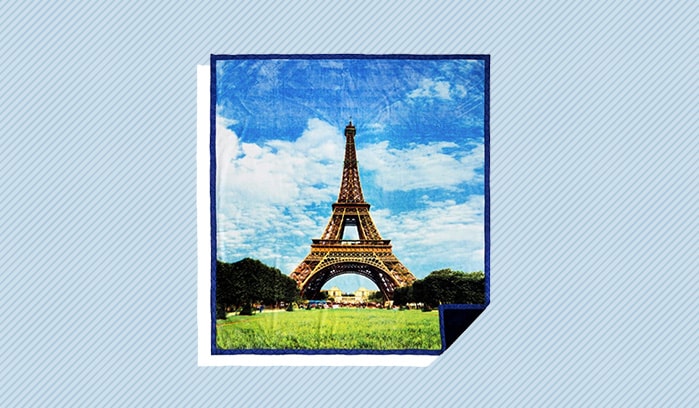 JML Fleece Blanket
The JML King-Size Plush Fleece Blanket is 85×93 inches of fun and flamboyant design. This 100% polyester blanket comes in 28 colorful options, including a herd of giraffes and the Golden Gate Bridge. This blanket is machine washable and comes vacuum-packed for easy transport.
Pros:
Pattern options – If you want a mink blanket that stands out, look no further. This blanket is not for the faint of heart, but is a great option for folks who like eye-catching color and design
Material – The velvety smooth fabric stood out among the other mink blankets I tried. I liked it even more knowing I could machine wash and dry it
Durable – This blanket has held up to several weeks of use and washing without loose threads or tears
Cons:
Small – This blanket didn't cover my king size bed as completely as I'd like, but would be perfect for a queen bed
Heavy – Cold sleepers, rejoice. Hot sleepers, beware. This mink blanket is about as warm and weighty as they come
Best Solid Color Blanket
AmazonBasics Soft Micromink Sherpa Blanket
If you're in search of a great solid color mink blanket, take a look at the AmazonBasics Soft Micromink Sherpa Blanket. This plushly textured blanket is available in twin, full/queen, and king sizes and comes in 9 colors, including plum, chocolate, and cream. The AmazonBasics Micromink Sherpa Blanket is machine washable and can be tumble dried on a low setting.
Pros:
Colors – The solid colors are rich and true to the pictures. I tried out the smoke blue, a great spring shade that added a nice bit of color to my white bedding set
Texture – The sherpa backing felt cozy and cuddly to the touch
Weight – The fabric is thick, warm, and durable. This is a blanket that can stand up to heavy use and lots of laundering
Cons:
Odor – Folks with allergies or asthma may want to air out this blanket before using it
Snags – The facing of this blanket could be snagged in the wash or during normal use
Best Budget Option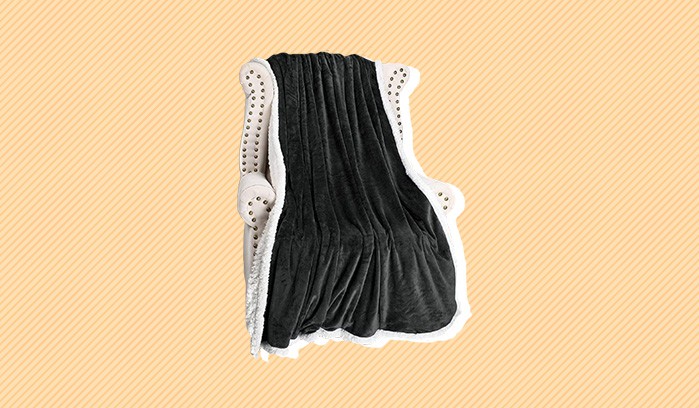 Catalonia Sherpa Micromink Blanket
My nod for affordability goes to the Catalonia Sherpa Micromink Blanket. This velvety blanket feels light and cuddly and includes a textured sherpa fleece backing. The Catalonia Sherpa blanket is available in 15 colors and 3 sizes, and is machine washable.
Pros:
Colors. The Catalonia micromink blanket comes in neutral colors and brights as well as 2 classic plaids
Price. This blanket is soft, comfy, and priced so well you'll be tempted to get one in every color
Fabric. The mink facing material felt plush on my skin and still looks new after several washes
Cons:
Design. A few more patterns would be nice options in addition to the solid colors and plaids
Thin. The fabric is soft but a bit light. Time will tell how it holds up to more use and washing
How I Picked
Now that I've gone over my picks, let's discuss the methodology behind my selections. Mink blankets are known for their ultra-softness and warmth, but there are other metrics to consider, as well. While navigating your search for the right mink blanket, keep the following in mind:
Material
Most mink blankets are made of a plush material known as acrylic. LIke polyester, acrylic is made from fossil fuels through a chemical process that creates fine plastic threads. Acrylic is known for its exceptional softness, warmth, and light weight. The feel of acrylic is similar to cashmere or genuine fur, making it a popular material in bedding, throws, and mink blankets. Many mink blankets are made from acrylic along with a small percentage of a different type of polyester, which helps to reduce wrinkling and pilling.
Some mink blankets are made from polyester, which has a slightly different chemical structure than acrylic. Depending on the type of fabric and weave, polyester can have a similar plush, fur-like softness to acrylic, but may be less likely to pill over time.
Some mink blankets feature what's called "2-ply design." 2-ply design is used to describe mink blankets that are reversible, with a complete design on both sides. 2-ply mink blankets may feel thicker due to the double layer of fabric, which may add welcome warmth for cold sleepers. Warm sleepers may find 2-ply blankets too heavy or warm, and might prefer a lighter option.
Design
Mink blankets come in a wide array of colors and styles. Animal and flower designs are popular choices, as are medallion and abstract patterns. Solid color mink blankets can coordinate with just about any bed frame or bedding, making them a practical choice. Mink blankets made from solid color material often include a contrasting backing in a different color and/or fabric. Sherpa fleece is a popular backing for many mink blankets.
When it comes time to choose the design of your new mink blanket, know what you're looking for. Is a solid color more your style, or would a showy pattern add life to your bedroom or guest room? While browsing for a blanket, note which models pop out at you. Do they share a theme, color, or style? Make a list of your top 3 to 5 blankets before narrowing down options to your top pick.
Price
When choosing mink blankets to review, I looked at models in a number of different price ranges. Synthetic fabrics such as acrylic have made many blankets more affordable and put cozy, durable options in reach of almost any sleeper.
The cost of a mink blanket varies depending on size, design, and brand. Thicker blankets may come with a higher price tag. 2-ply options tend to cost a bit more, as do blankets made in Korea where the mink blanket craze began. When shopping for a mink blanket that is both soft and a great value, check out several in your price range. Compare features, design, and customer reviews before choosing a blanket that suits your budget and bedroom.
Care
Mink blankets are made of synthetic materials that are typically machine washable but may be damaged by high temperatures. Most manufacturers of mink blankets recommend machine washing their products in cold water and drying them on low heat or using an air-dry setting. Mink blankets can also be line-dried and fluffed up in the dryer to avoid prolonged exposure to heat and potential damage to the fabric.
Buying Tips
Still not sure which mink blanket is best for you? Consider the following tips to help make your decision easier:
Know how you'll use it – Will your mink blanket cover an entire bed or function as an accent piece at the end of a bed or on a sofa? Will you use it as your primary cozy layer or will your comforter serve that purpose? The more you plan to use your mink blanket, the more durable and easy-care it should be
Check the return policy – Many mink blankets can be returned or exchanged if they don't suit your decor or you prefer a different size or brand. Know the manufacturer's policy on returns and exchanges before you buy
Make sure to measure – Mink blankets vary in size by model and manufacturer. Before purchasing, know how large your blanket should be to cover your bed or function as a throw. Many mink blankets are designed to fully cover a bed similar to a bedspread or comforter
Get creative – Part of the fun of a mink blanket is the abundant choice of design and pattern. Use a mink blanket to add flair to a bedroom or guest room, change up designs with the seasons, or let your child or teenager choose a mink blanket that expresses their personality and creativity
Last Word From Sleepopolis
A great mink blanket can be a cozy haven and a budget-friendly way to play with color and design. While some folks will use their mink blanket as a primary warmth layer, others will use it as a throw or accent piece to add softness to a family room or other living space. When choosing a mink blanket, let quality, value, and design be your guide. Know which features are most important to you and find a pattern or solid color that will highlight your decor.
Rose MacDowell
Rose is the former Chief Research Officer at Sleepopolis. An incurable night owl, she loves discovering the latest information about sleep and how to get (lots) more of it. She is a published novelist who has written everything from an article about cheese factories to clock-in instructions for assembly line workers in Belgium. One of her favorite parts of her job is connecting with the best sleep experts in the industry and utilizing their wealth of knowledge in the pieces she writes. She enjoys creating engaging articles that make a difference in people's lives. Her writing has been reviewed by The Boston Globe, Cosmopolitan, and the Associated Press, and received a starred review in Publishers Weekly. When she isn't musing about sleep, she's usually at the gym, eating extremely spicy food, or wishing she were snowboarding in her native Colorado. Active though she is, she considers staying in bed until noon on Sundays to be important research.