Congratulations to Ava Da Re! Ms. Da Re is the winner of the 2nd annual $1,000 Sleepopolis scholarship award.
Ava is a high school senior and is planning to attend Ohio University in the fall of 2017. As a high school student Ava has excelled in numerous advanced courses and will graduate with honors. Ava plans to study Graphic Design at Ohio University.
Below is Ava's winning video submission:
Ava's video clearly answered all of the submission questions. Her ideas to help facilitate marketing and promotion for small businesses would be of tremendous value to communities around the US. Ms. Da Re's presentation, acting, story telling, production, and ideas come together to create a compelling video that delivers information in a way that's interesting, entertaining, and thought-provoking.
Sleepopolis would like to congratulate Ava Da Re again for her stellar submission.
Thank you to Ms. Da Re and to all who submitted a video to this year's Sleepopolis scholarship contest. We wish all of you the very best of luck as you embark on your collegiate journey.
The following two tabs change content below.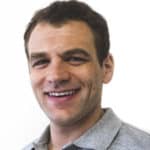 Logan Block
Logan is the Director of Content at Sleepopolis and the main mattress man around these parts. A Buffalo native, Logan spent several years working in project management in both Boston and New York City. In his free time Logan likes walking his dog, lifting weights, and searching for the best cheeseburger in New York City.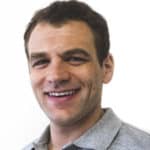 Latest posts by Logan Block (see all)