Feel like you're ready to change out your sheets? Casper has designed and created sheets they believe to be so comfortable, you won't want to get out of bed. Does this sheet set actually meet those expectations?
Continue reading below to find out! Looking for a shorter answer to the question? Click here to slide on down to the review summary.
Construction & Materials
The Casper sheets are crafted from 100% extra-long staple Californian cotton. Each individual set of sheets purchased includes a flat sheet, a fitted sheet, and 2 pillow cases. The Casper sheets are designed with a percale weave and believed to be more breathable than traditional sheet sets. Additionally, the Casper sheets have a 200 thread count.
The pillow cases were built with an envelope enclosure with intentions of keeping the pillow inside the case at all times. They were also designed with a percale weave. When looking at the fitted sheet, Casper placed blue labels on the shorter sides to help sleepers ensure that they are placing the sheet on correctly. There is a grippy elastic band at the bottom of the fitted sheet as well. This feature works to maintain a tight wrap around your mattress. Finally, the flat sheet was large enough to cover a King size mattress and remain tucked in on the sides.
Build Quality
The overall build quality of the Casper sheets is average. I came to conclusion after careful examination of every inch of the stitching, materials used, and overall construction.
While examining the stitching of these sheets, I found more loose threads than I would've liked to see. Between the fitted and flat sheet, there were roughly 5-8 loose threads. Typically, loose threads can be easily removed without causing any further damage to the sheets. That was not the case for these threads. When tugging on them ever so slightly, I felt as if I was going to create a snag in the sheets if I pulled any harder. Now, the pillow cases were a completely different story. They had virtually no stitching issues whatsoever and seem to be well made.
Durability & Performance Tests
As I tested the Casper sheets, I factored in a few of the most common issues surrounding sheet sets.
For starters, shrinkage. The most well renowned issue with sheets is usually shrinkage. As consumers, we want to be sure that if we order a King size set of sheets, they will remain King size sheets after a standard wash / dry cycle. Following shrinkage is thread examination. Have the existing threads become more of an issue? Are there any new threads I should be aware of? Finally, the color test. This test allows me to see if there is any sort of run off from the color / dye materials used.
Shrinkage Test
Shrinkage tends to be the most important factor when testing new sheets. Before the initial wash / dry of the sheets, I take measurements that will serve as my baseline. Once these are complete, I put the sheets through a standard wash / dry cycle. After the standard cycle is complete, I take new measurements of the sheets to determine if there was any drastic change compared to the original measurements. The results were good. The flat sheet shrank 3.20% after a normal wash / dry cycle and the pillow case shrank 4.70%. Shrinkage within 5% is considered good.
Typically, most shrinkage occurs during the first wash. Therefore, there should be very minimal shrinkage, if any, from here on.
Damage Test
This test involves much closer analysis of the overall quality of the sheets after normal use and a plethora of wash / dry cycles. After further review of the set, the sheets didn't seem to take on much more damage. As I went back over the existing loose threads I noticed that 2 of them had grown a little in length. Other than these two threads, the others seemed to remain the same size. I do not think the smaller threads will have any impact on the sheets longevity. That said, the two longer threads could potentially cause issues if they continue to grow in length through normal use.
Color Test
In order to test the colors of these sheets, I completely soaked a pillow case in warm water and gave it time to fully absorb the water. Once the water was absorbed, I rung out any excess with my hands. Next up, I placed the sheets on a bed of paper towels and used a rolling pin to firmly press the sheets up against the paper towels. Typically, sheets made with low quality materials (colors & dyes) will show some sort of run off onto the paper towels. The Casper sheets performed well during this test and showed no signs of color transfer onto the paper towels.
Feel, Cooling, & Style
The Casper sheets were a little different than most other sheet sets I've tested. The easiest way to explain the feel of these sheets is slippery. Don't get me wrong, I like sheets that don't weigh down on me and restrain my movement, but with this set I had a hard time keeping the flat sheet on my body. For whatever reason, the sheet wanted to continually slip down my body towards my toes and would eventually end up completely off. I decided to remove the flat sheet for the later half of my tests so I could focus on the feel of the fitted sheet and pillow case. In terms of softness, I would rate these sheets at a 5 out of 10 on the softness scale (1 being the softest). If you're looking for a slightly softer option, both the Malouf Tencel sheets and Parachute sheets are great choices.
In addition to the slippery surface came noise. Some combination of the weave and/or cotton used creates sheets that are a little more noisy than other cotton sheets I've tested. If you're a light sleeper or your partner is you may find the noise and slippery feel are a bit distracting. The cooling of the Casper sheets performed above average and they were able to breathed well.
Style is an important topic when discussing sheets. Personally, I'm not a huge fan of the two-tone design. To me it feels a bit like sheets I had as a child. However, I do understand and respect Casper's design decision. It matches closely to the design of the Casper mattress. If you purchased a Casper mattress and like the aesthetic of that these sheets can be a great addition.
Casper also makes an all white version of their sheets, which utilize a more subtle design scheme. The all white version is much more modern and stylish in my opinion.
Should I buy the Casper sheets?
All in all, I found the Casper sheets to be a fairly average sheet set. I liked the cooling capabilities of the sheets, but I just can't get past the noise, feel, and style. This combined with a high-end $200 price point, these sheets just don't feel like they have great value from my perspective.
Short summary, I believe there are better options than the Casper sheets available. See the full list of Sleepopolis sheet set reviews here.
If you're hooked on Casper, their sheets can still serve as an option. The Casper sheets will be best for sleepers who:
Like a two-tone design – the Casper sheets embody a basic two-tone design. The sheets mesh together grey and white on the pillow cases, fitted sheet, and flat sheet. Ideally suited for sleepers who like the style of the Casper mattress.
Don't mind noise – these sheets tend to make unnecessary amounts of noise while moving around during sleep. My wife and I both woke each other up several times throughout the night from simple movements.
Want fairly cool sheets – if you're a fan of balanced temperature, the Casper sheets will serve as a good option. These sheets do a good job of breathing and allowing for airflow.
Unique Design, But Not Great Value
Materials

Comfort

Quality

Value

Cooling

Shrinkage

Company
Summary
The Casper sheets are made from 100% long staple California cotton. They have a two-tone, grey and white design along with a 200 thread count. Although thread count is not a hug deal, these sheets seemed to encounter some quality issues through normal wash / dry cycles along with bedroom usage. Nonetheless, the Casper sheets could still be a good option for some sleepers, but for most others there are a large number of other sheet sets that rank higher and provide a more enjoyable sleeping experience for less money.
The following two tabs change content below.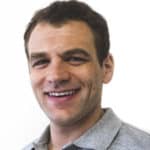 Logan Block
Logan is the Director of Content at Sleepopolis and the main mattress man around these parts. A Buffalo native, Logan spent several years working in project management in both Boston and New York City. In his free time Logan likes walking his dog, lifting weights, and searching for the best cheeseburger in New York City.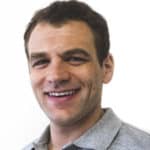 Latest posts by Logan Block (see all)