Ah, cotton percale. A key staple in any bedding collection, cotton percale sheets are undoubtedly a bedroom essential. However, the sheets we're looking at in this review put a little spin on this classic sleep accessory, so follow me as I explore the Lorimer Washed Percale Sheet Set from Kassatex.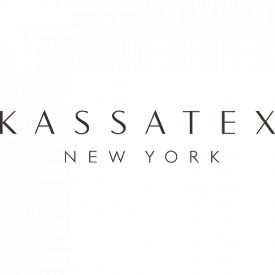 Brand Snapshot
Founded back in 1999, Kassatex is no stranger to the bedding scene. According to its founders, the Kassatex brand was built upon the idea that consumers should be able to enjoy "casual luxury" at an affordable price. And while the company does offer a range of bedding and bath essentials, we're looking specifically at the Lorimer Washed Percale Sheet Set.
Not sure what "washed percale" means? Well let's dig into these sheets and see what they're all about!
What Are Kassatex Sheets Made Of?
The Lorimer Washed Percale Sheet Set from Kassatex is made from a blend of long-staple cotton and Tencel. By now, most of you are probably familiar with the classically soft feel of cotton, but did you know that this cotton's long staples makes it extra soft and durable?
When you're on the hunt for cotton bedding, the general rule is: the longer the cotton fibers (also known as staples), the stronger and smoother the sheet set will be. Why? Well, longer cotton fibers don't need to be spliced together as much as short fibers do when they're being spun into fabric. And the less splicing that needs to be done, the less coarse the finished product will be.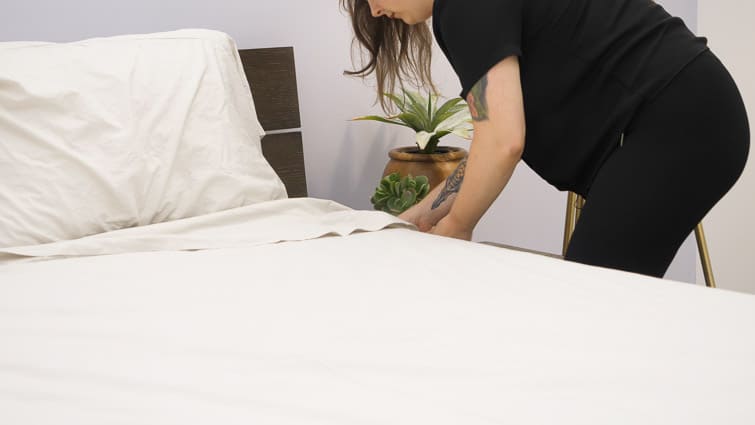 So what about that other ingredient? Well, I'll admit — Tencel is one of my favorite materials to sleep on. Tencel is the trademarked name for lyocell, a sustainable material made from dissolving wood pulp. In the case of this particular sheet set, the lyocell is derived from eucalyptus trees.
Eucalyptus is known for its anti-inflammatory and anti-microbial properties, so this bedding is designed to feel soothing on the skin, and keep allergens away as well. Meanwhile, Tencel is also naturally moisture-wicking and absorbent, which is always a bonus for those prone to night sweats (hello hot summer nights).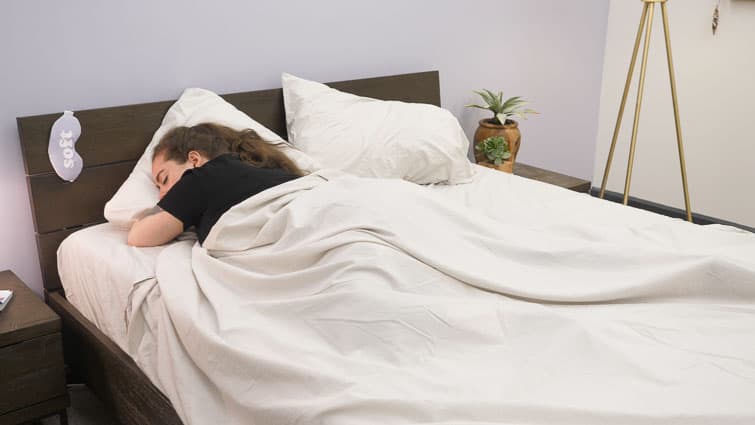 So, let's recap. You've got the long-staple cotton bringing great durability to the game, while the eucalyptus-based Tencel serves to soothe sensitive skin, and wick away moisture while you sleep. Not a bad blending of materials, am I right? Now that we know exactly what these sheets are made of, let's take a closer look at how they feel.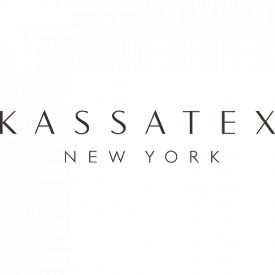 How Do Kassatex Sheets Feel?
Have you ever been shopping online and thought, "How am I supposed to know what these sheets feel like without touching them first?" If so, allow me to impart a few tricks of the trade.
When you're on the hunt for cotton bedding, you'll notice that you're frequently confronted with a question: sateen or percale? These terms refer to the weave style used to craft a set of sheets, and go a long way in determining how a sheet set will look and feel. In the case of these Kassatex sheets, we know they're percale woven.
A percale weave typically produces a light, breathable sheet that feels crisp to the touch, and is matte in appearance. Conversely, a sateen weave is less breathable, lies heavier on the body, and is silky and lustrous. If you're a hot sleeper looking to keep cool, percale is almost always the better option between these weave styles.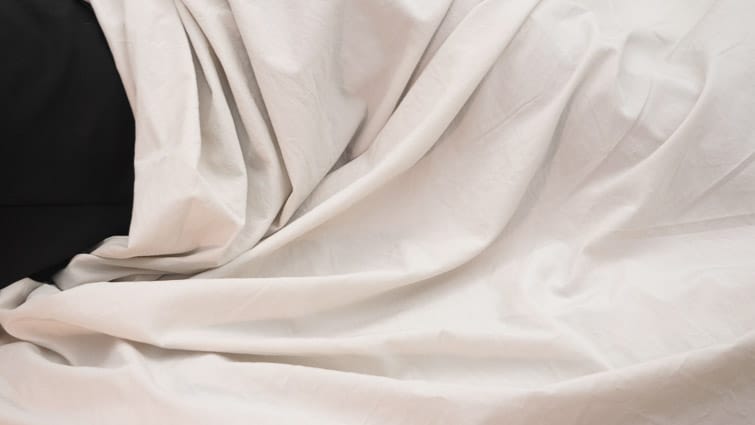 True to a percale weave, this sheet set feels airy, breathable, and light. And while they do feel crisper than sateen bedding, they are less crisp compared to other percale sheets I've tested. Why? Because they've been garment washed, a textile manufacturing technique used to make fabric feel smooth and "lived-in." In my experience with this particular sheet set, the garment washing serves to boost the soothing quality of Tencel, and creates a kind of rustic aesthetic.
Speaking of washing, I washed and dried these sheets twice and found that they only got softer after each cycle. Additionally, this sheet set retained its delicate "oatmeal" color very well which is always a perk (and likely thanks to the durable, long-staple cotton featured in this bedding!).
Personally, I'm a hot sleeper, so I especially enjoyed the soft, cooling properties of the eucalyptus-based Tencel. Just remember: these sheets have been garment washed, so they're not the crispest percale sheets on the market. So if you're a sleeper for whom sheets can never be too crisp, you might want to try before you buy. However, if you're looking for a super soft, breathable, and eco-friendly set of sheets, this might be the bedding for you.
The Verdict: Eco-friendly sleepers looking for an airy, smooth set of percale sheets will be most compatible with this bedding!
Should I Try Kassatex Sheets?
Alright folks, I know I hit you with a lot of information so let's recap the highlights, shall we?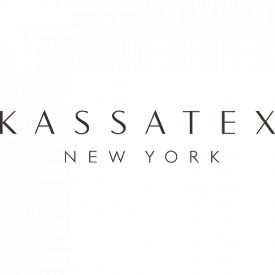 Garment Washed — The garment washing process makes these sheets super smooth, and gives them a rustic aesthetic that I find very inviting. So, if you're into a casually lived-in look, you might want to give these a try! But the thing I really like about this garment washing is that it brings down the crispness a bit. When a sheet set is too crisp, I find that it detracts from the softness.
Summertime Sleep — The blend of long-staple cotton and Tencel makes these sheets soft, strong, eco-friendly, and antimicrobial (and hey, that's a pretty good combo!). But Tencel is also naturally moisture-wicking, which helps those prone to night sweats stay fresh and dry throughout the night. Meanwhile, the breathable percale weave serves to dissipate body heat, making this bedding a great pick for the summertime.
60 Day Trial Period — Not sure you're going to like these sheets? No problem. You can try them for 60 days before you have to make any tough decisions. If, within that trial period, you decide they aren't the right fit, just send them back for a full refund.
Kassatex Sheets Complaints
Not everyone is going to love these sheets, so let's take a look at the potential pitfalls.
Price — Ranging from $165-$220, these sheets aren't necessarily going to be in everyone's price range. Of course, a generous trial period always helps!
Pillowcases — In my opinion, the pillowcases are a little oversized, and look kind of baggy when I dress my Queen size pillows. Even dressing a King size pillow, there's still quite a bit of room to spare. Not to mention, they don't feature envelope closures, so the pillowcases just look a tad messy to me.
Less Crisp — Like I said, these sheets are crafted to feel like they're soft and smooth from many years of washing. So, if you're looking for that classic, crisp set of percale sheets, I urge you to take advantage of the trial period offered here. This bedding does feel more crisp than sateen bedding, but not as crisp as percale sheets that haven't been garment washed.
Anything Else I Should Know?
Set Includes — 1 fitted sheet, 1 flat sheet and 2 pillowcases (1 pillowcase in twin set)
Wash Care — Wash on a warm, gentle cycle. Tumble dry on low heat. Do not bleach.
Pricing — $165-$220, depending on size
Sizing — Twin, Queen, King
60 Day Trial Period
Free Shipping — within the U.S.
Now that you're all experts on these Kassatex sheets, you've probably decided whether this is the bedding of your dreams, or if the search must continue… Either way, subscribing to our YouTube channel, and following us on Facebook, Twitter, and Instagram is a sure fire way to make sure your bedroom is always stocked with the sleep accessories that are best for you.
Sarah is the former senior writer and bedding expert at Sleepopolis. She received her degree in Creative Writing from Brooklyn College and spends her free time doing stand-up, making pasta, and hanging with her cats.