In an era where many people are becoming more conscious of their own skin sensitivities and even more are opting for all-natural materials, there's been a boom in alternatives to synthetic mattresses. Examples of this can be seen in the best bamboo mattresses. Not only does it have natural cooling and sweat-wicking properties – it's sensitive toward easily irritated skin. In this guide, we'll look at a number of creative uses for bamboo fiber, from memory foam infused with bamboo charcoal to plush bamboo mattress toppers, all designed to keep you cool and comfortable throughout the night.
Best Bamboo Mattresses of 2023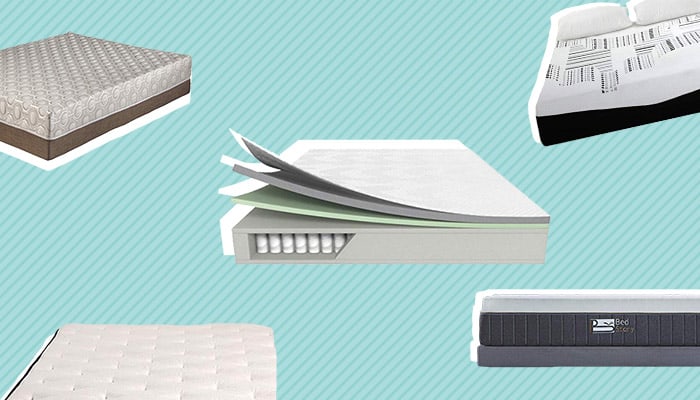 Editor's Pick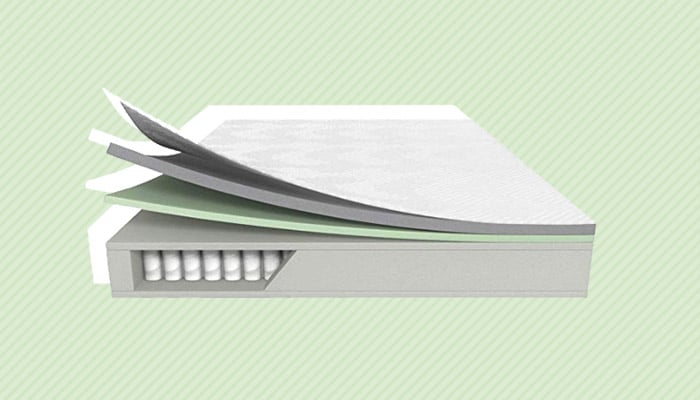 Lucid 12
Pros:
The blend of a bamboo charcoal memory foam layer and an aloe vera layer supports airflow, wicks sweat, and works to eliminate odors.

The all-natural materials could be a good fit for those with sensitive skin.

Because of the hybrid nature of the mattress, you're getting the firmness of the steel coils, balanced nicely with layers of memory foam.
Cons:
Due to the coils, this mattress can be a bit firmer than a purely foam mattress. If you're looking for straight plush, you may want to explore other options.
Think the Lucid 12 is the mattress for you? Click here for our best deal. Still not sold? Take a look at some of the other best mattresses.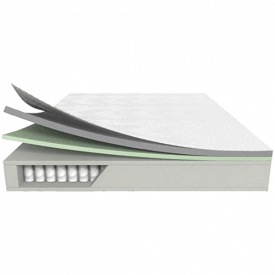 This hybrid mattress features the best of all worlds. Not only does it include a top layer of bamboo charcoal for skin sensitivity and cooling – there's also a transition layer of aloe vera-infused transition foam, which aids in odor reduction. These layers sit atop a stretch of individually encased steel coils for added support.
Best Bamboo Mattress For Hot Sleepers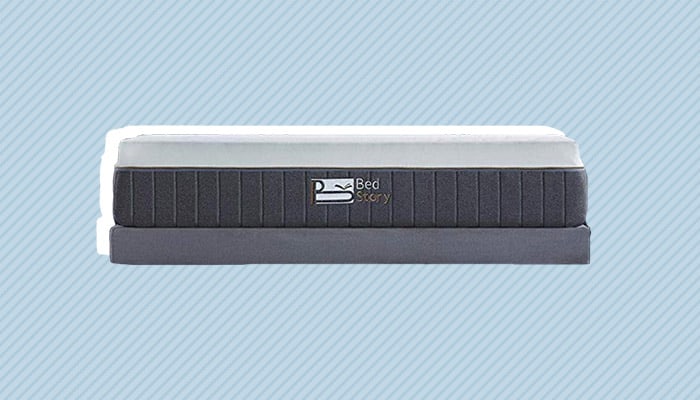 BedStory 12
Pros:
The bamboo charcoal-infused memory foam top layer is designed to absorb heat and circulate air for a cooler night's sleep.

Thanks to the combination of foam materials, this mattress is incredibly lightweight, with a package weight of less than 40 pounds.

The mattress' hypoallergenic and antimicrobial materials help the bed stay fresh and clean.
Cons:
The top three foam layers are relatively thin and soft, meaning that the mattress may be better suited to back and stomach sleepers than side sleepers.
Think the BedStory 12 is the mattress for you? Get our best deal here.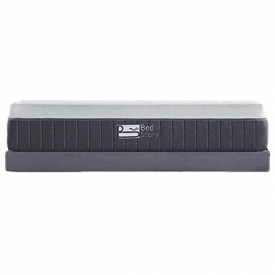 This 12-inch memory foam mattress has an infusion of bamboo charcoal gel for added cooling, comfort, and sweat-wicking. The three-inch top layer of bamboo gel foam is bolstered by an additional three inches of convoluted (eggcrate) foam, followed by six inches of high-density foam for added support. The mattress also includes a hypoallergenic surface cover for added breathability and protection for sensitive skin.
Best Memory Foam Bamboo Mattress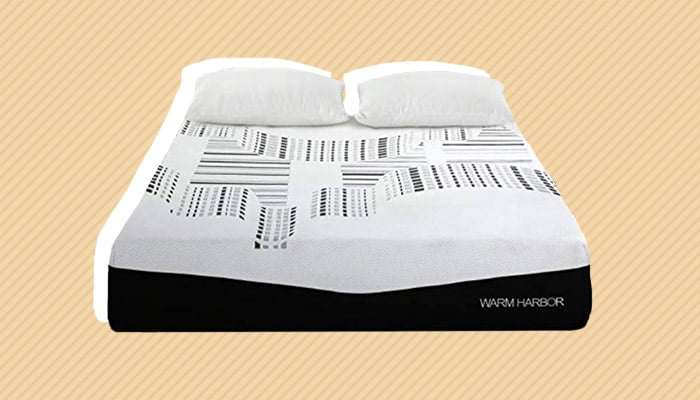 Warm Harbor 12
Pros:
The plush top gets a lot of support from below, thanks to the firm base layer.

Perfect for sensitive skin, this CertiPUR-US certified mattress is made of antibacterial, hypoallergenic materials.

The aeration in the top layer of memory foam helps promote airflow for a cooler night's sleep.
Cons:
The top layer of memory foam separates the bamboo charcoal layer, so you may not get the full benefits of its sweat-wicking properties.
Think the Warm Harbor 12 is the mattress for you? Get our best deal here. Still not sold? Take a look at more of the best memory foam mattresses.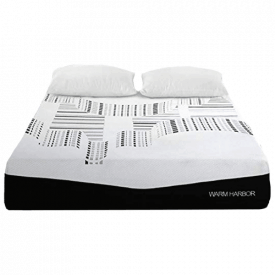 This four-layered foam mattress from Warm Harbor is topped with a two-inch aerated memory foam layer. Next comes two inches of bamboo charcoal, two inches of convoluted foam, and finally, six inches of high-density supportive base foam. Breathable, antibacterial, hypoallergenic, and resistant to dust mites, the Warm Harbor 12 is built for a clean, comfortable night's sleep.
Best Pillow Top Bamboo Mattress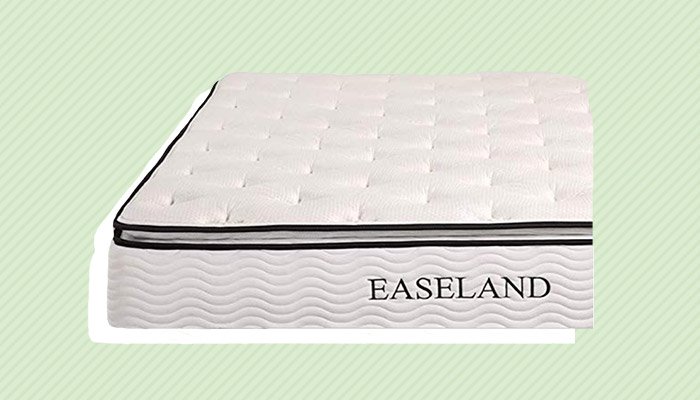 Easeland Bamboo Pillow Top and Innerspring Hybrid 12
Pros:
The mattress' combination of foam and coils provides a great balance of support and comfort.

The bamboo fiber pillow topper could be a good fit for sensitive skin.

The layers of foam directly beneath the pillow top are aerated to encourage airflow and keep the mattress cool.
Cons:
Because it's packing so many layers in a small space, the amount of foam can be a bit lacking for those looking for a more plush sleeping surface.
Think the Easeland Bamboo is the mattress for you? Get our best deal here. Still not sold? Check out more of our best pillow top mattresses.
Easeland Bamboo Pillow Top and Innerspring Hybrid 12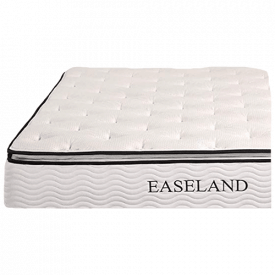 Easeland Bamboo Pillow Top and Innerspring Hybrid 12
With nine discrete layers all topped with a three-inch plush pillow top made from bamboo fiber, this mattress looks to provide the softness of foam with the support of coils. Below the pillow top are three layers of breathable memory foam, polyurethane support foam, and individually wrapped coils, all working in harmony in hopes of promoting pressure point relief.
How We Picked the Best Bamboo Mattress
Bamboo and bamboo charcoal are wonderful, innovative materials and welcome additions to the modern mattress landscape of coils, memory foam, and latex (though obviously bamboo has been used for countless purposes for centuries). Here are some of the considerations we made when selecting the best bamboo mattresses.
Bamboo in Relation to Other Layers
Oftentimes, bamboo and bamboo charcoal are best incorporated as a top layer of a thicker mattress. The sweat-wicking and naturally skin-sensitive material is great to have as close to you as possible for best intended results. But what's the makeup of the rest of the mattress? We tended to favor those that rounded out the mattress with additional foam and a sturdy base layer.
Thickness of the Bamboo Layer
We also considered the ratio of the bamboo layer to the rest of the mattress. If it's one inch of bamboo-infused foam layers of memory foam beneath the mattress top, you're not really seeing its effects. We liked mattresses that provided us with as much of the material as possible (typically three inches was standard).
Breathability of the Mattress
One of the major benefits of bamboo charcoal or a bamboo layer is cooling and sweat-wicking. Why counteract that benefit with dense, hot latex? We favored mattresses whose other layers were also designed to promote airflow.
Tips for Selecting a Bamboo Mattress
Here are a couple of other things to keep in mind as you're choosing a bamboo mattress.
Mattress Thickness: Many of the mattresses mentioned come in multiple sizes and thicknesses. Of course, you're going to choose the right mattress size based on your

bed frame

(twin, queen,

king

, etc.), but height can be a slightly trickier proposition. Make sure you measure how tall your bed is so that you're getting the proper thickness for the space.

Foam or Coil: Most mattresses featured will contain either a firm base layer of support foam or a layer of individually wrapped internal coils. Coils can add more weight to the mattress, while also providing more give compared to a hard foam layer.
FAQs
Are bamboo mattresses good?
For those looking for a more natural material in a mattress, bamboo can be a great choice. It's naturally antibacterial and hypoallergenic, as well as cooling and sweat-wicking. This makes it a solid option for those in warmer climates or folks who sleep hot.
What are the benefits of a bamboo mattress?
In addition to the sensitivity and cooling, bamboo is an all-natural material that's environmentally friendly.
What is the best bamboo mattress?
While there are a number of bamboo mattress options on the market, the best ones provide a mix of bamboo or bamboo charcoal with other materials like memory foam and a firmer foam or spring base. The mattresses that provided the best balance of bamboo and other layers are the Lucid 12" Bamboo Charcoal and Aloe Vera-Infused Memory Foam Hybrid Mattress and the BedStory 12" Bamboo Charcoal-Infused Gel Memory Foam Mattress.