When you think about a neck support pillow, odds are you picture a donut that wraps around your neck, making it easier to sleep on planes, trains, and automobiles. But a neck support travel pillow is only one type of these useful accessories.
Many people rely on neck support pillows, or cervical pillows, to address issues with neck pain. These orthopedic devices are designed to provide alignment and extra support for those experiencing chronic pain. Though, we do want to say right off the bat, if you're experiencing chronic neck pain, it's best not to take any chances; consult a medical professional early on. Without further ado, here is our breakdown of the best neck support pillows in the business.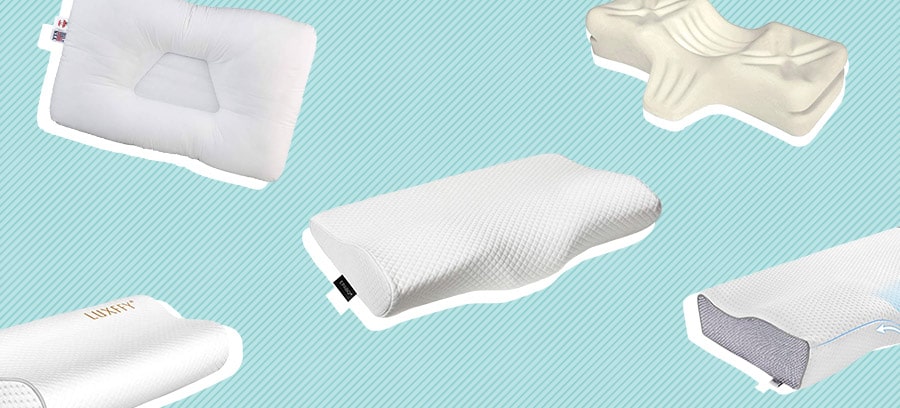 Editor's Pick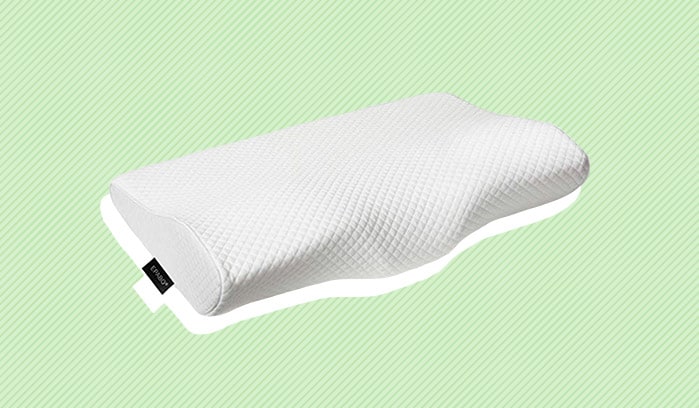 EPABO Contour Memory Foam Orthopedic Neck Pillow
Pros:
The build materials on this neck support pillow are super high quality. Its dense-packed memory foam provides ample support for all types of sleepers.
Removable foam inserts are a great addition that allow the end user to adjust the pillow's height for ideal sleeping conditions.
Its soft, bamboo-fiber cover is breathable, easy on the skin, and washable.
Cons:
While we found the thickness ideal, for those looking for a thicker or overstuffed style pillow, you may want to look elsewhere.
EPABO Contour Memory Foam Orthopedic Neck Pillow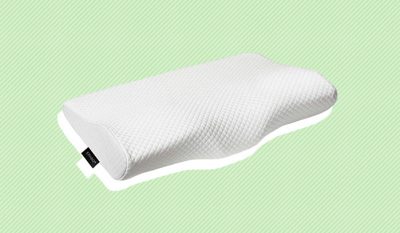 This breathable memory foam neck support pillow is ergonomically designed to provide extra attention to your neck alignment as you sleep. Its unique contour design cradles the head in comfort, and with removable foam inserts can be height adjusted to create the perfect height for neck alignment.
Sleepopolis Score
4.10 / 5
Top Contender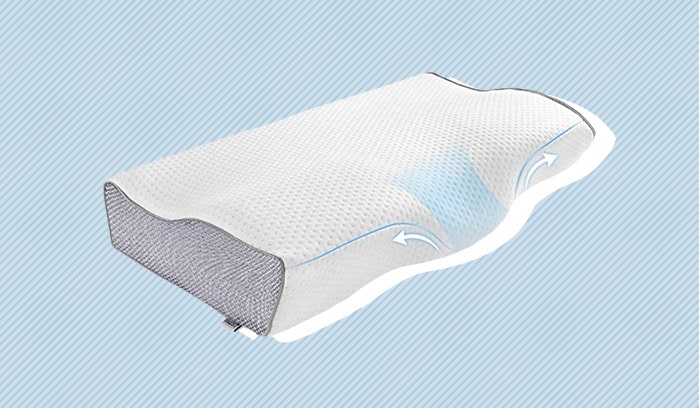 Villsure Cervical Memory Foam Pillow
Pros:
With a high density memory foam core, this pillow provides ample firmness with just the right amount of give. Because of its thickness it's also highly durable.
The ergonomic design cradles the head well, which looks to promote ideal spine alignment.
Featuring two high-quality cotton pillowcases, you're able to swap them out and wash them as necessary.
Cons:
This pillow's firmness is certainly a pro, but it would be better if there was an option to adjust the height with a removable foam insert.
Villsure Cervical Memory Foam Pillow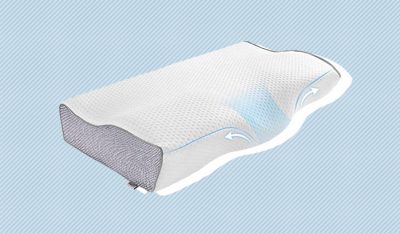 Built to encourage proper spinal alignment, this ergonomic, orthopedic pillow features a strong memory foam core and two removable cotton pillowcases. This pillow is thick, firm, and ideal for back and side sleepers.
Sleepopolis Score
3.90 / 5
Best Recessed Neck Support Pillow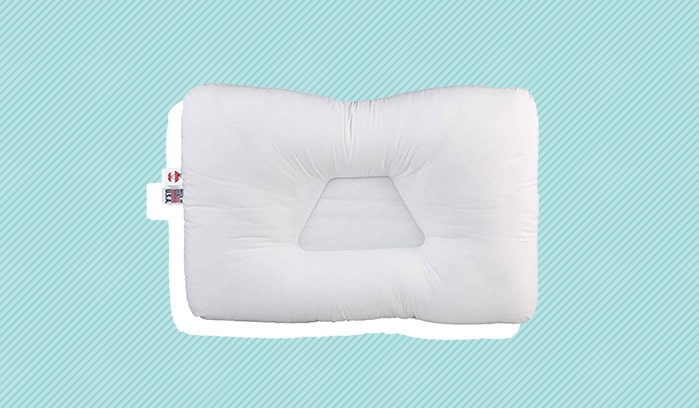 Core Products Tri-Core Cervical Support Pillow
Pros:
This pillow comes in three different sizes: full, petite, and midsize, so you're able to choose a more customized design for your body.
The Tri-Core design is really clever, allowing you to choose the height that works best for your neck alignment.
The firmness of this pillow provides excellent support for your head and neck.
Cons:
Because of the pillow's 50% polyester, 50% cotton blend material, it can run a little hot; it also doesn't have quite the same long-term durability as memory foam core pillows.
Tri-Core Cervical Pillow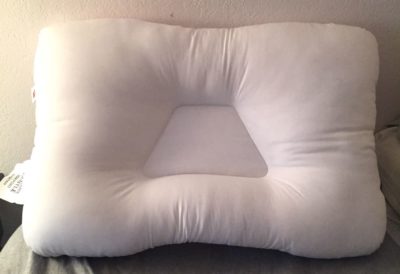 The Tri-Core Cervical Pillow was designed to relieve back and neck pain, particularly for side-sleepers!
Sleepopolis Score
4.30 / 5
Read Full Review
Best Medical-Style Neck Support Pillow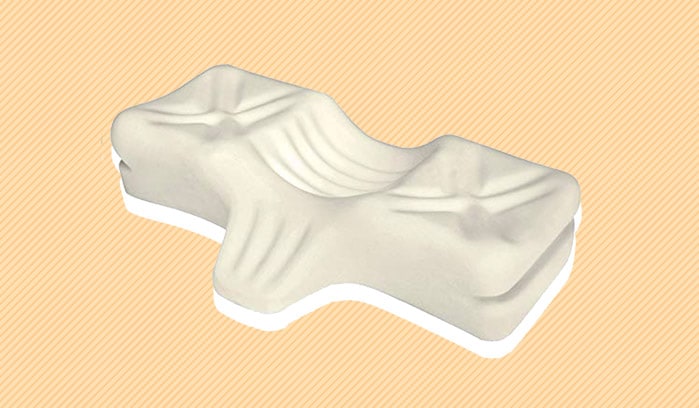 Therapeutica Orthopedic Sleeping Pillow
Pros:
Unlike comparable pillows, this orthopedic cervical pillow is made of a super firm molded foam, which keeps your neck secure and held in a more controlled position to encourage proper neck alignment through the night.
The pillow comes in five different sizes and requires you to measure your neck-to-shoulder width to choose the right one for you. As a result, the pillow feels custom made just for you.
The pillow comes with a soft, durable 100% cotton cover that keeps it plush even though it's incredibly firm.
Cons:
This pillow is great for back sleeping, but side sleepers might find the raised sides a bit uncomfortable throughout the night.
Best Adjustable Neck Support Pillow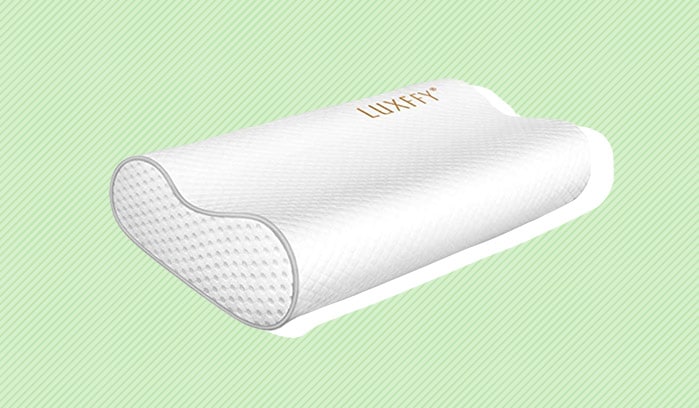 LUXFFY Memory Pillow
Pros:
The pillow's dense, dynamic foam is great for support, and its high and low loft contour design helps it conform to the natural curves of the body.
The removable ~one inch removable center foam piece allows you to adjust the pillow based on your size preference.
The foam core is incredibly durable, and it's built to outlast many comparable cervical pillows on the market.
Cons:
The pillow case is made of 60% polyester and 40% viscose-rayon, which we found soft enough, but would've preferred a more natural fiber like cotton or bamboo fiber.
How We Picked the Best for Your Neck
Choosing a neck support pillow is serious business. If you suffer from chronic neck pain, you know: it plagues every aspect of your life, causing constant discomfort. It's important to consult a medical professional if you're experiencing chronic pain, as they can help you try and get to the root cause of your pain. They may recommend a cervical pillow to help aid in pain relief. As we were analyzing neck support pillows, these were some of the determining factors we considered:
Ergonomic Design: It was important that the pillows we selected were designed to align the spine. To this end we looked for pillows with contours that supported the natural curvature of the body.
Firmness in Build Material: Most often when we're rating pillows, we're looking for the right amount of softness or contour provided by a high-quality memory foam. For a neck support pillow, the keyword is support, so we looked for a nice, firm material (that was still comfortable, of course).
Customization: For an issue as finicky as chronic neck pain, an inch of thickness in a pillow can be the difference between a fix to a problem and an exacerbation. We favored pillows that could be size adjusted, or came in multiple sizes, or had multiple sides of varying length to give you options in how you used it.
Some Tips for Picking the Best Pillow for You
Odds are, if you're looking for a neck support pillow you're willing to do the legwork to find the right one that will fix the issue. That may mean getting a pillow, testing it out, and deciding it's not right for you. But don't give up! There is likely a solution out there for you. Some things to consider, though:
Length of Use: Your pillow may not work right away. As your neck is readjusting to a new alignment, you may experience more pain at first. Be persistent and let the pillow do its job. If after a couple weeks the pain is the same or worse, it may be time to move on to another option.
Fabrics and Materials: Oftentimes if you're looking for a neck support pillow, you're focusing much more on the design and orthopedic results than you are the materials. If you're a hot sleeper, favor a more breathable material like a memory foam. This also includes pillow covers; try and find a bamboo fiber or cotton instead of a synthetic material.
Recapping the Best Neck Support Pillows
Chronic neck pain is a miserable condition. It can lead to stress headaches, stiffness, joint pain and a litany of other side effects that all make for discomfort. Finding the right sleeping configuration for your neck can fully cure the problem in some cases, which can save you from much more drastic options like surgery or pain medication. Before choosing a neck pillow in the expectation that it'll immediately remedy your pain, consult a doctor to get an expert medical opinion on your condition.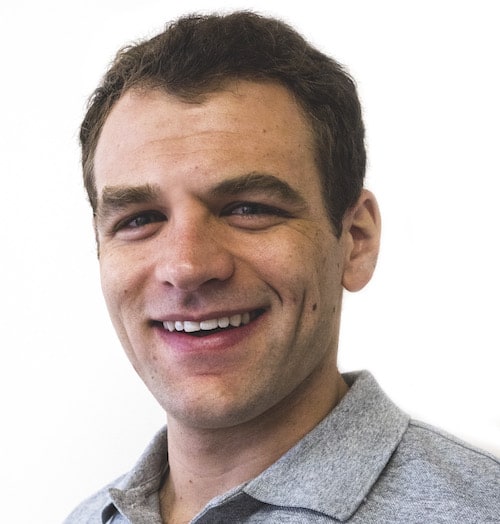 Logan Block
Logan is the former content director of Sleepopolis. As content director, he reviewed new mattresses every week and curated the comparisons, best of pages, and video guides on the site. Logan perfected his method by personally testing over 200 different mattresses, so he's not only able to discern the overall vibe of a specific bed, but to contextualize its feel within the bed-in-a-box market as a whole.