Designed to synchronize the body with airflow, the airweave has become a favorite mattress pick among high-performance athletes and artists since its debut in 2016. I'm excited to get my hands on this bed, but first I've got to set it up.
So, let's unbox this bad boy and get it assembled on the frame!
CONSTRUCTION
The airweave has a unique construction, the likes of which I've never encountered in any of my many bed reviews. Essentially, the mattress is made up of three slabs of the brand's proprietary airfiber material, which you orient side-by-side into a single 8.5" layer that is then encased in a removable polyester cover.
I'll dive into these specifics in more depth in my full review, but wanted to give you a sneak peek at the bed's different layers.
Cover – Crafted out of 100% polyester, the cover is light and stretchy, serving to buffer the sleeper from the somewhat uncomfortable spikes of the airfiber material below it.
The Core – As I mentioned above, the core of the bed is built with the brand's airfiber material, which is truly unlike anything I've ever seen. Constructed with an interwoven design, it's firm and resilient, as good at encouraging airflow as it is at buoying the sleeper on top of the bed.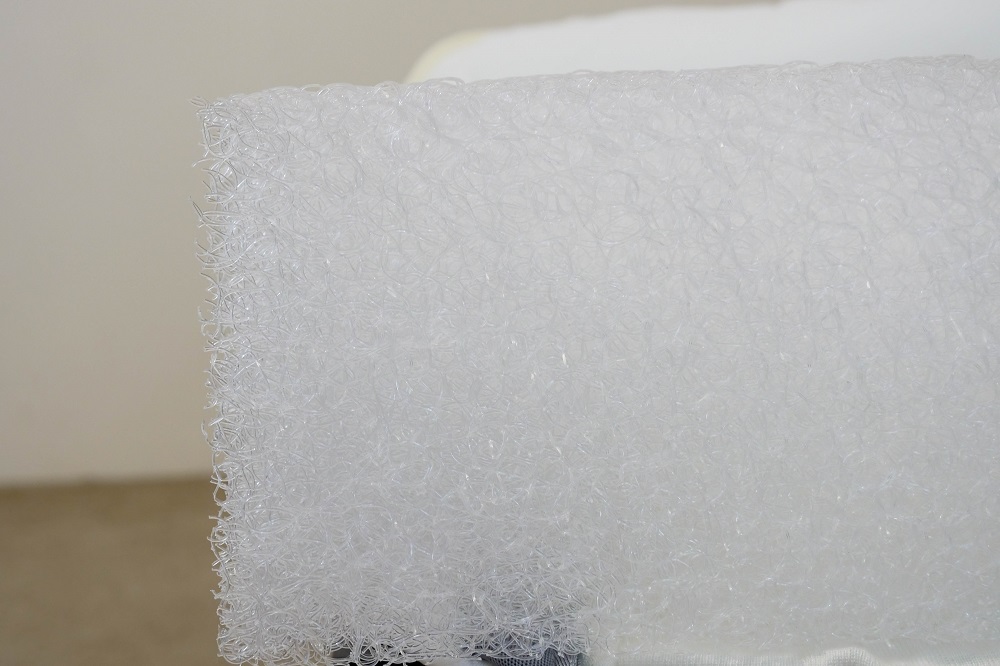 INITIAL THOUGHTS
Firmness – I can already tell that this is going to be one firm bed. The brand's airfiber material is extremely durable and supportive, so I'm assuming that this mattress is going to have an extremely specific feel to it that may not jive with every sleeper.
Breathability – Since the bed's core is built with an open, interwoven design, I'm also guessing that it's going to be a breathable structure. This could be great for anyone who needs to sleep cool.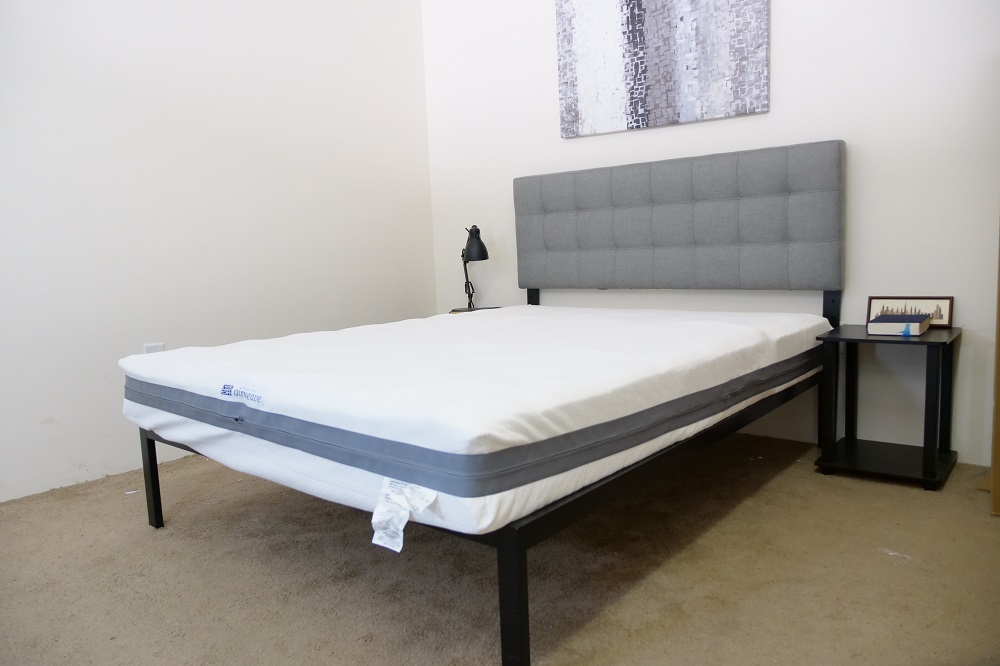 That's all for now, stay on the lookout for my full review!