My tour through the Soho mattress stores and showrooms continues today with Helix Sleep! See part 1 at Leesa's Dream Gallery or part 2, Nest Bedding, for more Soho mattress store walk-throughs.
Many companies believe in a single mattress design that meets the needs for all people. Helix took a different approach. They believe in a custom design for every sleeper.
When shopping online for the Helix mattress each sleeper must first complete a short quiz that personalizes the Helix mattress based on their needs. The Helix Soho NYC showroom is the real life version, allowing you to customize and try the mattress configuration in real time.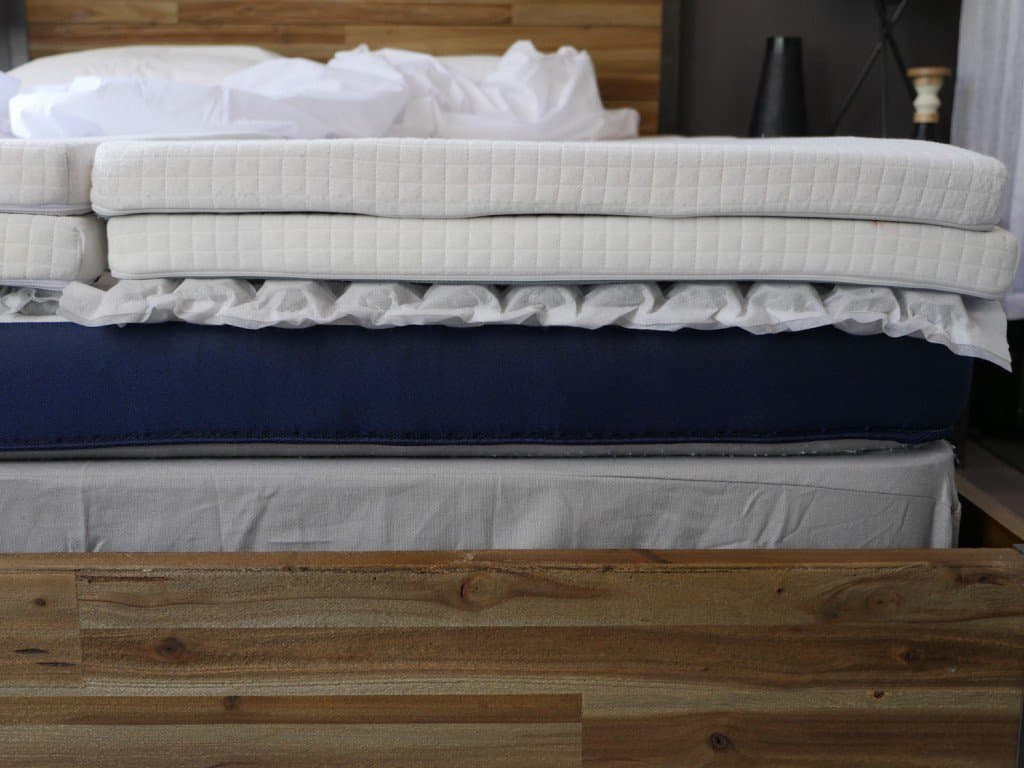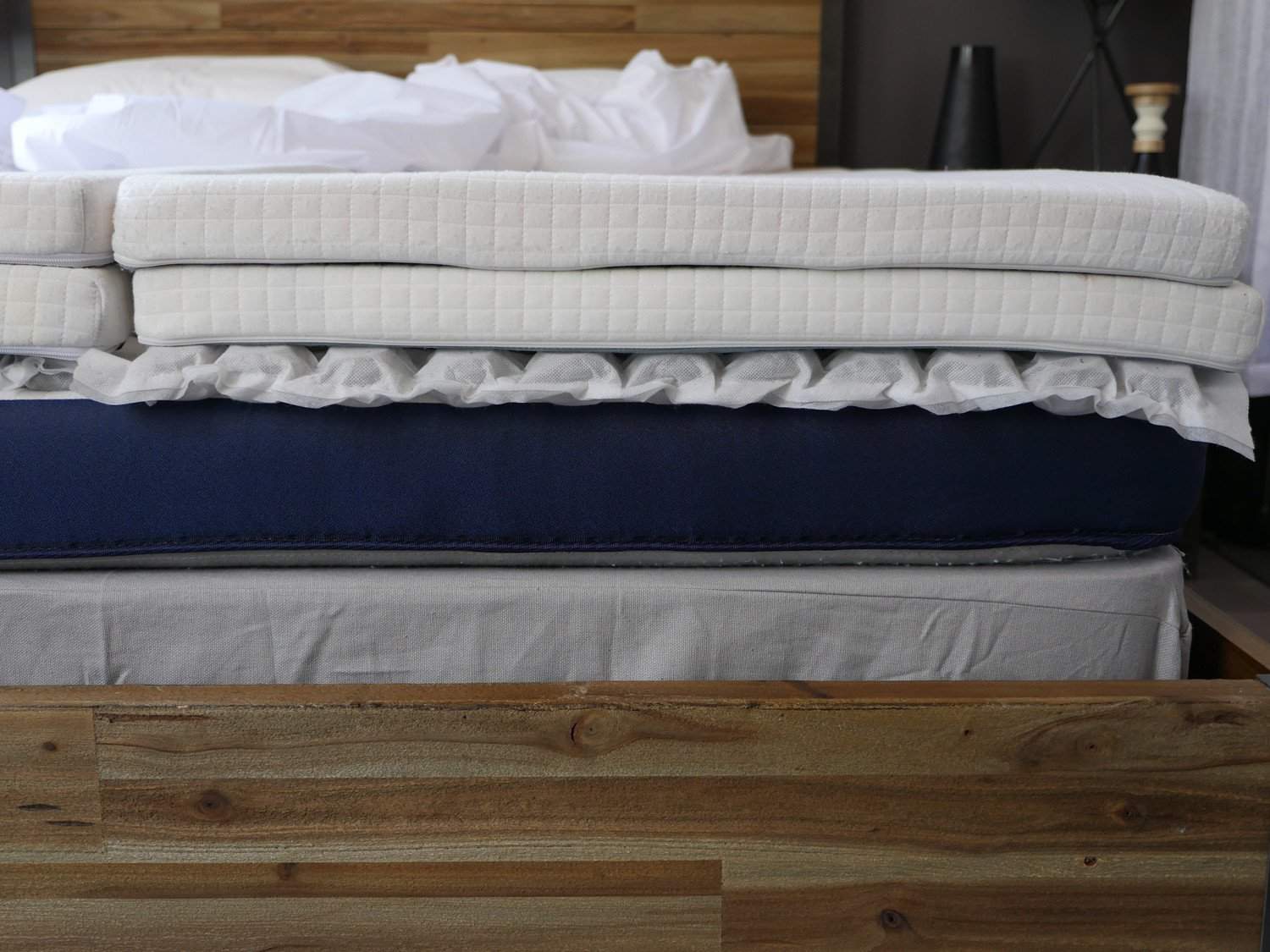 Helix Sleep Soho Experience
The Helix Sleep Soho showroom is located in an unassuming building. There's no bright lights or fancy decor, just a simple entry way and an elevator to the 4th floor. Located at the end of the hallway is a basic wooden door with a small brass placard that reads "Helix Sleep".
REVIEW:  Helix mattress review
Through the door reveals not only the Helix showroom, but also their primary office and headquarters. There are several rows of desks where the Helix marketing and customer service team work, including the 3 co-founders.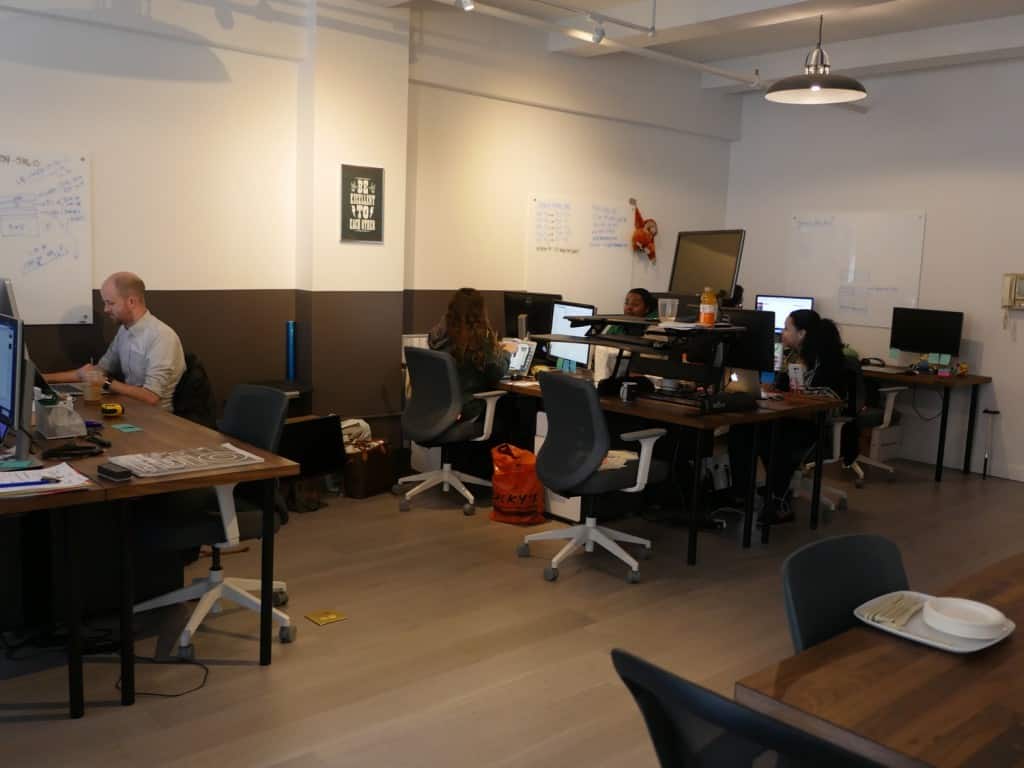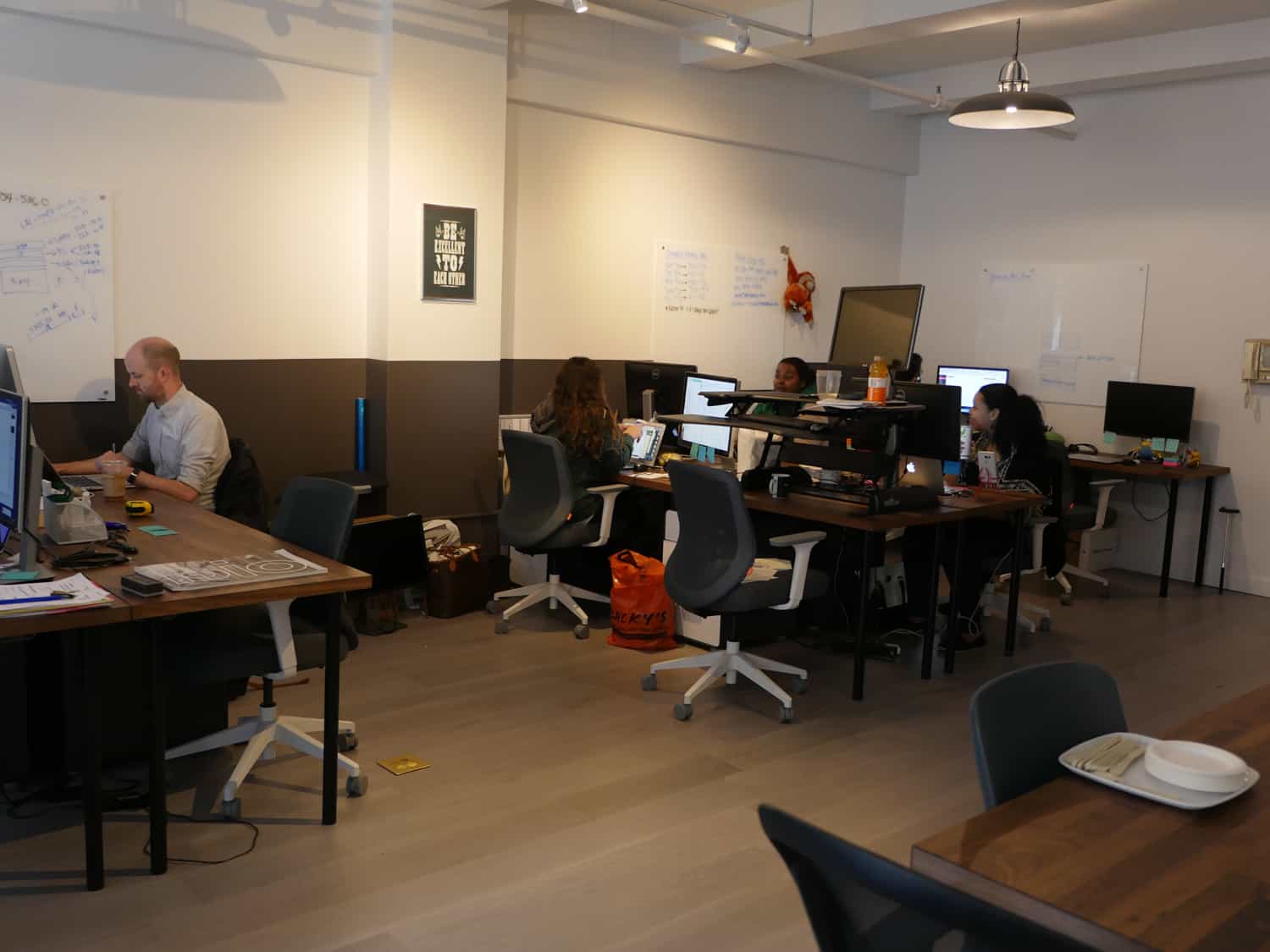 Towards the back of the office is the showroom section. The showroom contains a queen bed, computer, and a tall cabinet with mattress materials. Just like the online Helix experience, the first step in creating your custom Helix mattress is going through the personalization quiz. The quiz takes just a few minutes and helps Helix understand the different materials, layers, and firmnesses that are most appropriate for you.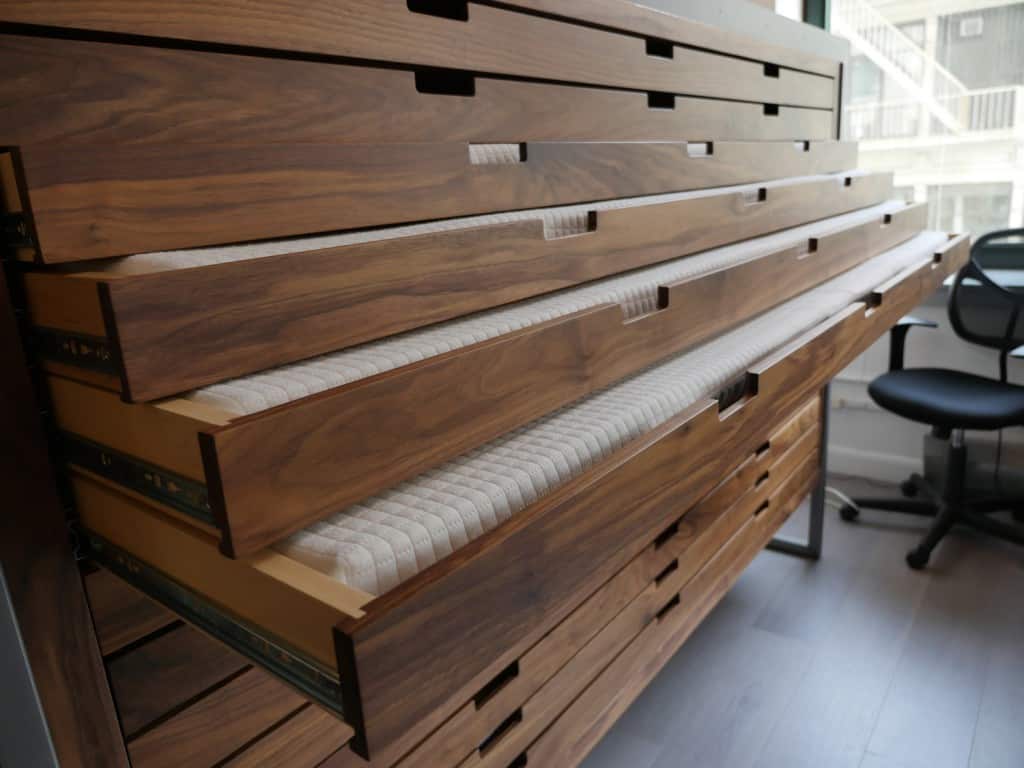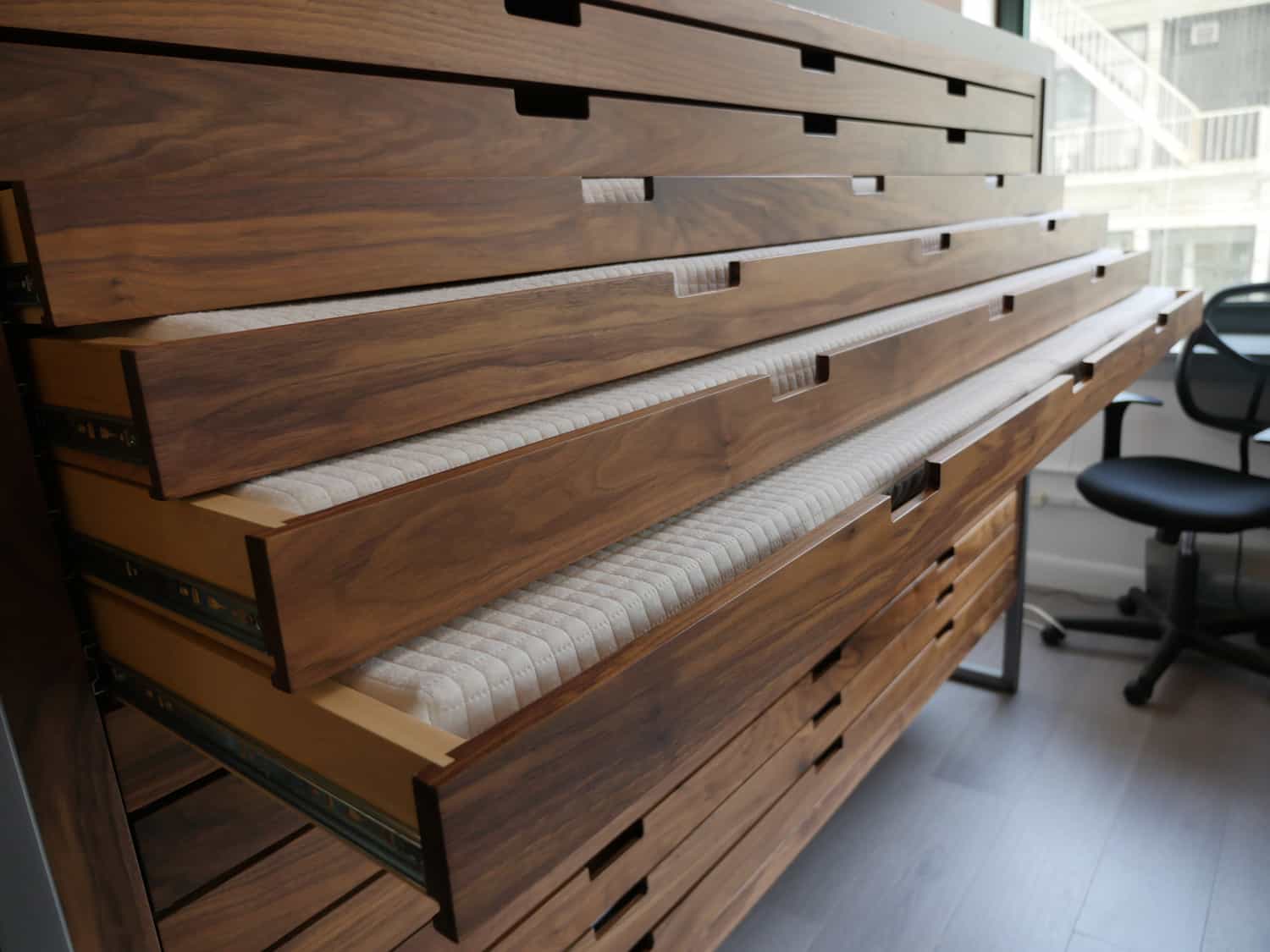 Once the computer has customized your design a Helix Sleep staffer will pull the various material layers and components from the cabinet. These layers are selected and positioned based on the results of your quiz. There are several dozen different combinations that Helix creates, each designed to deliver a feel and support that's most appropriate to your body's needs and desires.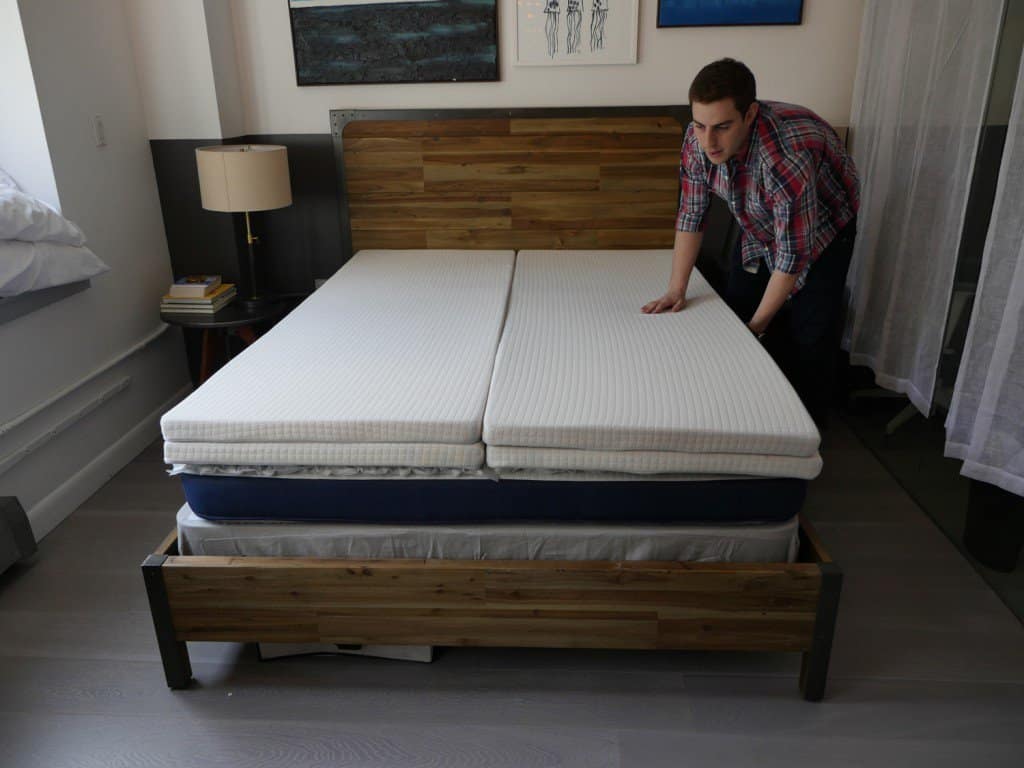 After your Helix is assembled it's time for the test drive! If after lying on the mattress you aren't thrilled with the feel you can make changes to the mattress to create a comfort that's better for you. Once you're satisfied with the design simply order directly from the computer or complete the quiz at home and place your order there.
BIO:  Read my interview with Helix Sleep co-founder, Adam Tishman
Helix continues to be one of the only customizable mattresses available online. To also be less than $1,000 for a King is an even rarer achievement for this level of customization. If you happen to be in SoHo and are in need of a new mattress it's definitely worth a few minutes of your time to check what type of customized mattress they could create for you.
Looking for more information? Check out my full Helix mattress review here or visit HelixSleep.com to shop.