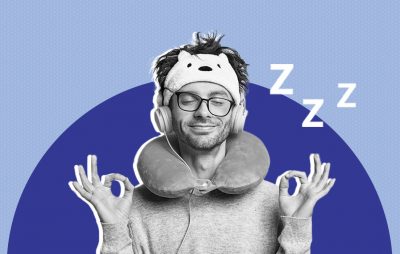 I'm a huge fan of naps. A little daytime dozing can be just the thing you need sometimes, whether you're relaxing on your day off or recharging for the rest of your day's activities. I've taken many naps over the years — some better than others. (Power napping at midnight to be able to finish my homework probably isn't the healthiest nap habit I've ever had.) Along the way, I've learned a bit about what conditions are best for great naps.
But if you struggle to nap — even when you want nothing more than to just drift off into daytime sleep — there might be a few things you can try to help induce the right nap-energy. I've rounded up six items that can help you take your naps to the next level, from my own experiences as a nap-aficionado. So let's dive in!
6 Products to Take Your Naps to the Next Level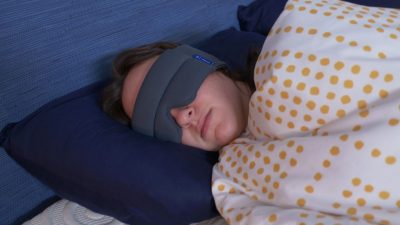 One of the tricky aspects of taking a nap is that it's generally not dark during the daytime. If light is keeping you awake when all you want to do is nap, then a sleep mask could be just the answer.
This sleep mask from Casper's Snoozewear line is my favorite that I've tested recently. It's soft and cushy on the actual mask, made with a 100% cotton shell and filled with polyester. And it fits snugly on your head with a wide, stretchy band that covers your ears.
I love how this mask blocks out all the light in my room. It also provides a little noise-blocking, since the band covers your ears. Plus, it creates a really cozy and comfortable feeling to be enveloped in the mask. 
The Snoozewear sleep mask comes in one size, which costs $49.
Want to learn more? I reviewed the Casper Snoozewear Sleep Mask in my full Casper Snoozewear review. Or if you're interested in finding another sleep mask, take a look at our best sleep masks for more options.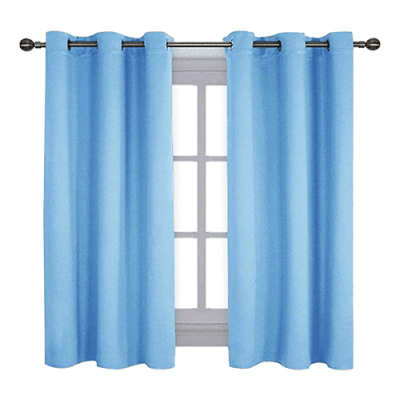 If light bugs you, but a sleep mask just isn't your vibe, blackout curtains could be a good option. Blackout curtains are just like regular window curtains, but they block light from entering through your window at all. They can help to mimic the darkness of night during the daytime, or block ambient light from streetlights, cars, or other buildings from entering your room. 
The NICETOWN Grommet Top blackout curtains made it as the top pick on our best blackout curtains roundup because of their clean look, multiple color options, and grommet top style. If you're not familiar with grommet tops, they're basically large rings at the top of a curtain that the curtain rod goes through. They make for easy installation and give the curtains a nice fold when fully extended.
These curtains come in a wide variety of sizes, but for a 42" x 63" curtain set, the price is currently $25.52 on Amazon.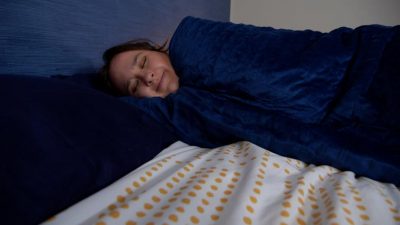 Sometimes the problem with falling asleep for a nap is a racing mind. If you find yourself overthinking, spiraling into anxiety, or feeling too stressed to relax when you try to nap, a weighted blanket could help.
Weighted blankets have been shown to induce Deep Pressure Touch, which is a tactile sensation we normally get from hugging or cuddling that increases production of serotonin and melatonin — hormones that make you happy and calm — and reduces production of cortisol — the hormone that makes you feel stressed. 
I've tested many of the best weighted blankets out there and one of my favorites is the Gravity weighted blanket. It has a super soft, velvety cover (which is machine washable!) and uses micro glass beads to give the blanket its weight. Micro glass beads are great because they're so small and fine that each one is barely detectable. Larger beads or plastic pellets can be noisy, or you may be able to feel them rolling around inside the blanket.
Plus, there's polyester batting fill mixed in to mask the beads' presence, and the blanket utilizes gridded stitching to keep the distribution of weight even.
The Gravity weighted blanket comes in 15, 20 and 35 lb weight options, ranging in price from $215-$275.
Curious about this blanket? Read my full length review of the Gravity weighted blanket.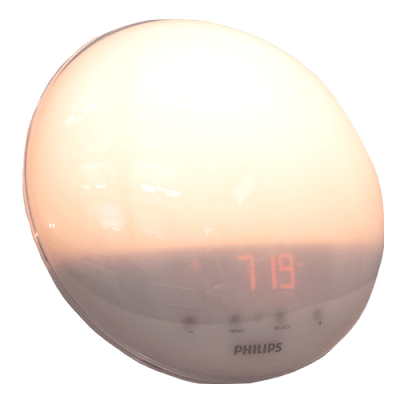 Whether you're trying to fit a nap into a busy schedule or if you have all day to lounge, it's a good idea to set a limit on the length of your midday slumber. While there's a time and place for lengthy naps, experts say 30 minutes is the sweet spot for most power naps. But waking up to a loud and well…alarming, alarm clock could ruin the rest and relaxation of your nap. I used to set alarms on my phone for naps and the anxiety of knowing the alarm was coming genuinely used to keep me from resting well.
So what can you do if you need to set a limit on your nap but hate alarm clocks? Get a sunrise alarm clock! This alarm clock from Philips wakes you up with a mix of light and gentle sound. The light increases gradually to wake you up "naturally," mimicking the sunrise. And instead of a frightening alarm, you can choose from calm sounds, like ocean waves or birds chirping. You'll be waking up from your nap feeling rested and refreshed instead of jolted out of sleep.
Right now on Amazon, the Philips Wake-up Light is priced at $99.99.
Learn more about the Philips Wake-up Light and other alarm clock options on our best wake-up alarm clocks roundup.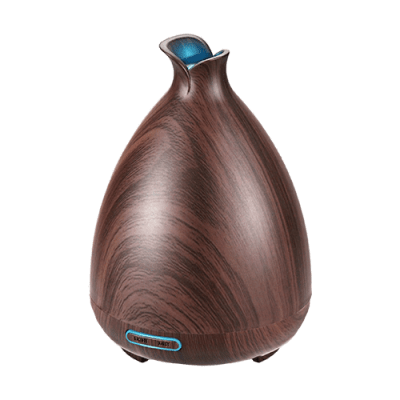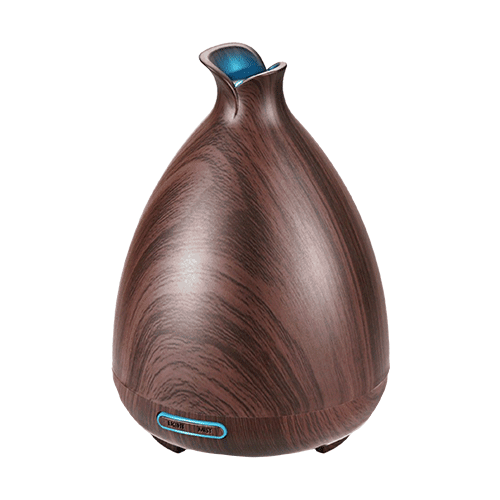 Do you love candles, incense, or other ways of infusing scent into your home? A diffuser is a great option for bringing some calming scents to your naptime — without any flames. Diffusers allow you to dispense essential oils into the air to induce a sense of relaxation. Scents like lavender or sandalwood are popular aromatherapy sleep aids, or you can use any essential oil that you love. But always be sure to check that an oil is safe to diffuse for both you and any pets in your home.
This oil diffuser from URPOWER is a great option for a little naptime aromatherapy. It has a large capacity and can run for 3-4 hours. While you probably won't (and shouldn't) be napping for that long, you won't need to worry about constantly refilling it. It also has a super sleek design and is equipped with a subtle LED light that alternates between seven different color options. 
On Amazon, this diffuser currently costs $28.99.
The URPOWER Wood Grain Ultrasonic Aromatherapy Oil Diffuser is our top pick, but if you want to see more options, take a look at our other best essential oil diffusers.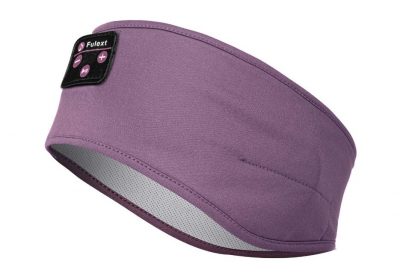 Sometimes it's challenging to set aside all your thoughts to lay down and sleep in the middle of the day. To bring your mind to a more relaxed state, it can be helpful to listen to calming music, a podcast, or a guided meditation. If you can't or don't want to play something aloud, sleep headphones are a great option for listening as you fall asleep.
This set from Fulext is a headband with built-in speakers that lets you listen without earbuds, which could cause discomfort while lying on your side or get lost in your bed as you toss and turn. The Fulext Sleep Headphones connect with Bluetooth for a wireless experience — no worry about getting tangled in cables while you're trying to nap. And with just two hours of charging, these headphones will last a full 10 hours.
Bonus? If you like to work out, these headphones can double for your exercise routine tunes!
Right now, these headphones are priced at $29.99 on Amazon.
Final Thoughts
I hope these product suggestions have helped you on your journey towards better napping. It's not always easy to nap, but it's a great way to rest and recharge. And if you still struggle with napping even after trying one of these recommendations, don't stress. Remember, the whole point of the nap is to feel better! There are lots of other ways to get some midday rest, such as reading a book, practicing yoga or meditating, journaling or coloring, and so on.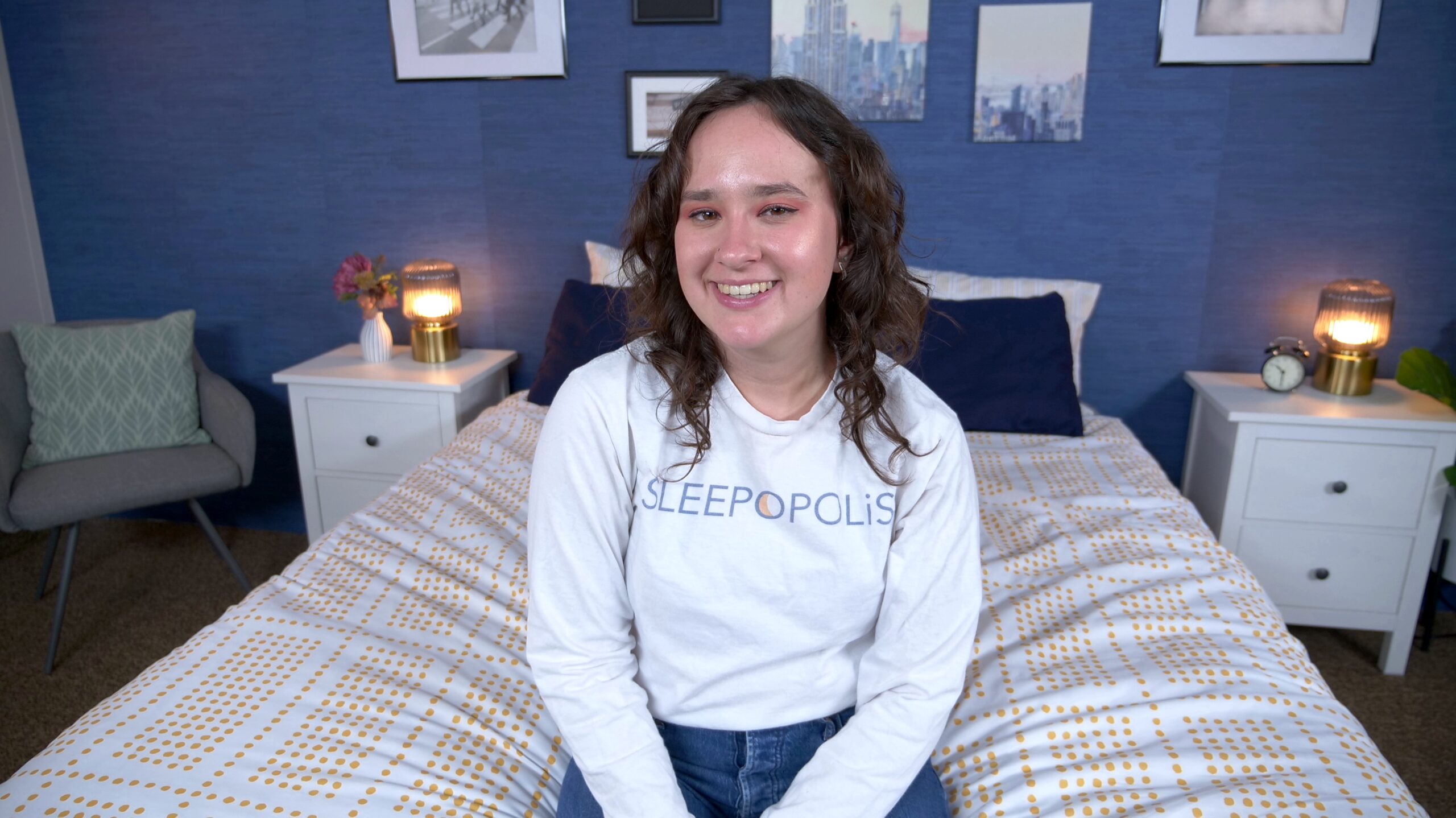 Amelia Jerden
Amelia is a Senior Staff Writer for Sleepopolis. She primarily covers bedding and sleep accessory products in reviews, how-to guides, and more. You can also find her over on the Sleepopolis YouTube channel. Amelia is a graduate of the University of North Carolina at Chapel Hill, with double majors in media and journalism and in dramatic art. Outside of work, Amelia can usually be found on a hike, traveling to a new city, or at her local thrift store.