Not one, not two, but three lucky winners are eligible to win some better sleep in today's giveaway from Nest Bedding! I don't know about you, but I like those odds. Scroll down to enter! 
Winners will, however, be forced to make one very tough decision: which pillow do I want? For this giveaway, there are three pillows from which to choose. Up for grabs are the ActiveX, the Easy Breather latex, and the Easy Breather memory foam pillows.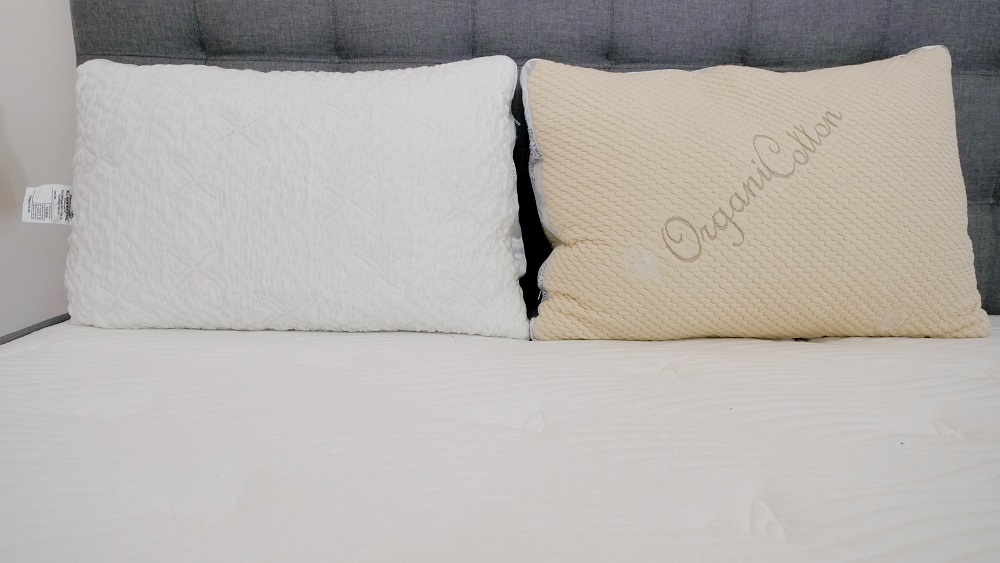 So what'll it be? The cooling caress of the ActiveX? The buoyant support of the Easy Breather latex? Or the soft contouring nature of the Easy Breather memory foam pillow?
Not sure what's right for you? Maybe our guide to the best pillow can help you out! Good luck, everybody!
The following two tabs change content below.
Sarah is the Senior Writer and bedding expert at Sleepopolis. Every week, she personally tests and reviews new pillows, sheet sets, and other sleep accessories. She accompanies every video review with a meticulously detailed article to ensure her audience has all the pertinent info they need for the best shopping experience possible. Perhaps that's why her fans have dubbed her "the most thorough pillow reviewer on the Internet." Having tested everything from sleep trackers to mattress toppers, Sarah's expertise runs deep and is always expanding. She received her degree in Creative Writing from Brooklyn College and spends her free time doing stand-up, making pasta, and hanging with her cats.
Latest posts by Sarah Riccio (see all)