Side sleepers rejoice! We recently compiled a list of the absolute best pillows for side sleepers and thought we'd keep the party going by launching a special giveaway of the oh-so-lovely NEST BEDDING EASY BREATHER SIDE SLEEPER PILLOW.
The Nest Easy Breather Side Sleeper is a memory foam pillow that conforms snuggly to the head and neck, offering even pressure relief and good spine alignment. With thick sides and a thinner middle, it's shaped kind of like a boomerang, which allows side sleepers to roll back and forth with ease.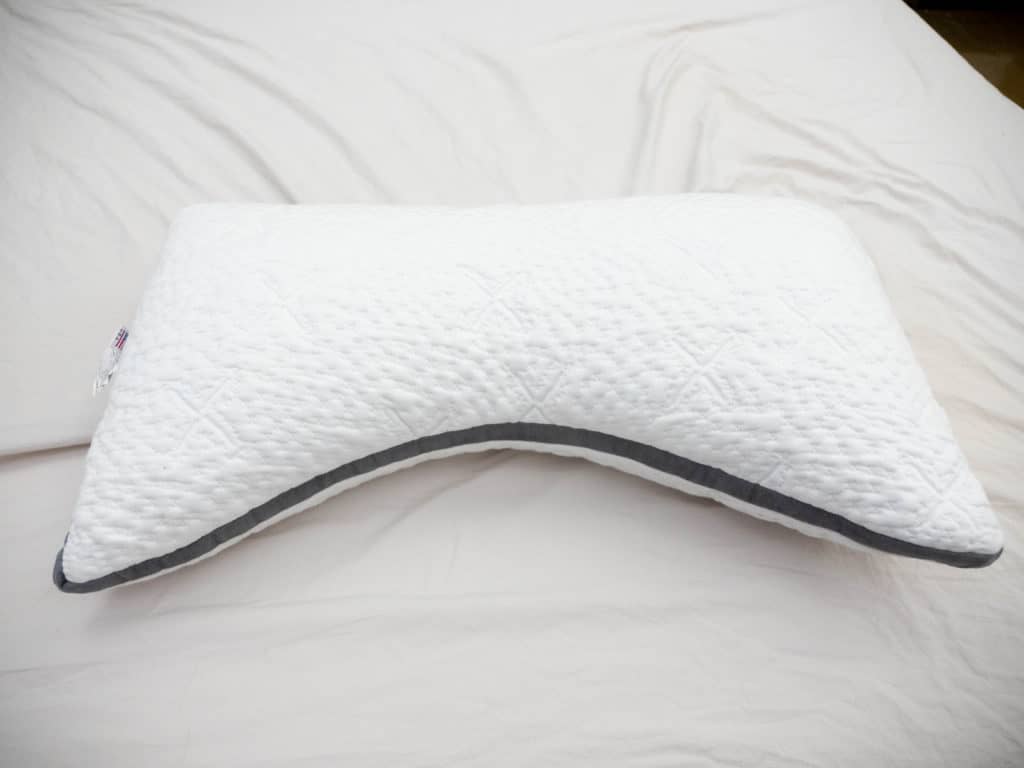 And while this giveaway is meant to highlight the Easy Breather Side Sleeper pillow, winners are welcome to select any pillow from the Nest Bedding collection, including the Easy Breather, the Easy Breather Natural, the Easy Breather contour, the Easy Breather Jr., or the Cool Pillow.
This isn't your only chance to win a new mattress, be sure to enter all of our ongoing giveaways:
The following two tabs change content below.
Cody Gohl
Cody Gohl is a Brooklyn-based journalist and editor who thinks it's totally fine to work from bed. While he's always down to investigate and learn about new subjects, he's got a particular fondness for reporting on LGBTQ+ issues (Logo, CityLife, My Son Wears Heels), fashion trends (The Manual, Next) and all matters related to sleep (Sleepopolis). A bit of an insomniac, his current task is to discover the best all-natural sleep remedy on the planet. Find him tweeting @CodyGohl and insta... ing @pico.de.gayo
Latest posts by Cody Gohl (see all)