Side sleepers rejoice! We recently compiled a list of the absolute best pillows for side sleepers and thought we'd keep the party going by launching a special giveaway of the oh-so-lovely NEST BEDDING EASY BREATHER SIDE SLEEPER PILLOW.
The Nest Easy Breather Side Sleeper is a memory foam pillow that conforms snuggly to the head and neck, offering even pressure relief and good spine alignment. With thick sides and a thinner middle, it's shaped kind of like a boomerang, which allows side sleepers to roll back and forth with ease.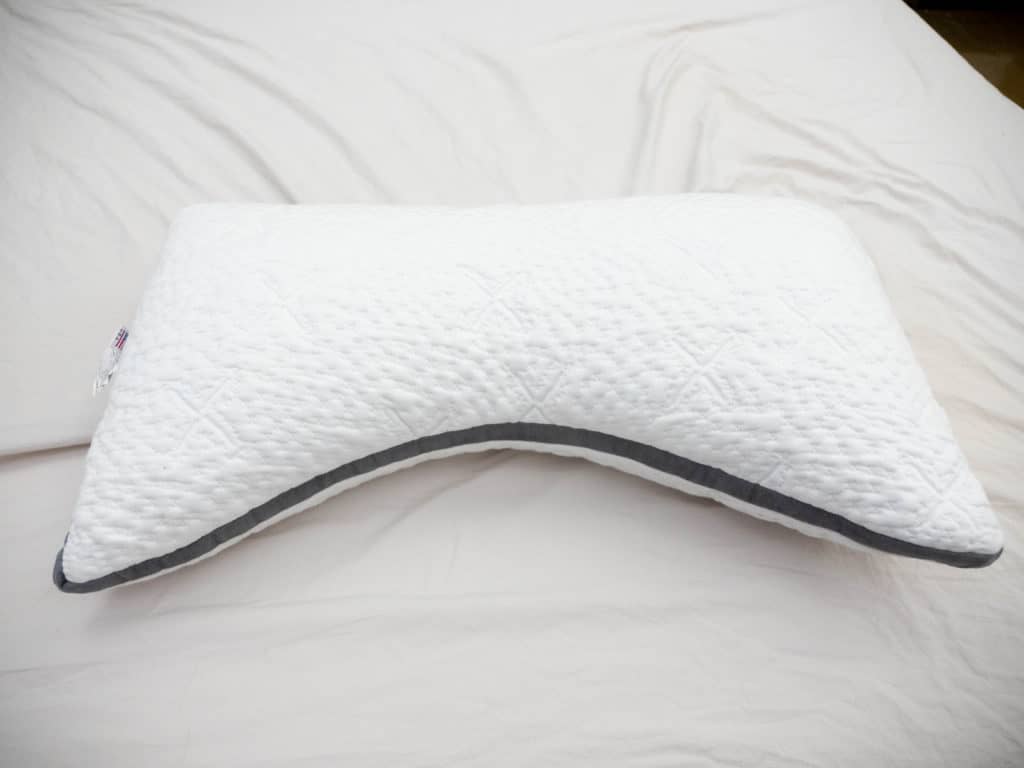 And while this giveaway is meant to highlight the Easy Breather Side Sleeper pillow, winners are welcome to select any pillow from the Nest Bedding collection, including the Easy Breather, the Easy Breather Natural, the Easy Breather contour, the Easy Breather Jr., or the Cool Pillow.
This isn't your only chance to win a new mattress, be sure to enter all of our ongoing giveaways:
The following two tabs change content below.
Cody's our staff editor here at Sleepopolis, so manages our fantastic editorial team and brings an expert eye to the written content across our social media, news vertical, and blog. A typical day could include editing an extensive piece on sleep paralysis, popping off a quick Instagram post about the benefits of daytime napping, drafting an informative guide to nightmares, or creating a fun round-up of the best cooling mattresses on the market. TL;DR there's no such thing as a typical day at Sleepopolis and that's exactly how Cody likes it. His work has appeared online for Esquire, Next, LOGO TV, Fandom, Citylife, The Manual, and more.
Latest posts by Cody Gohl (see all)