If you're a cold sleeper like me, you've probably struggled to stay warm at night during the winter months. And in my experience, shivering makes it even harder to fall asleep. So while we often write about cooling products here at Sleepopolis, like cooling mattresses, cooling pillows, or cooling blankets, I'd like to mix things up and go over some products for my fellow cold sleepers to stay warm this winter.
10 Products Cold Sleepers Need to Stay Warm This Winter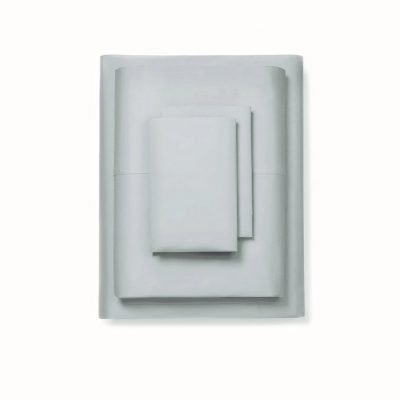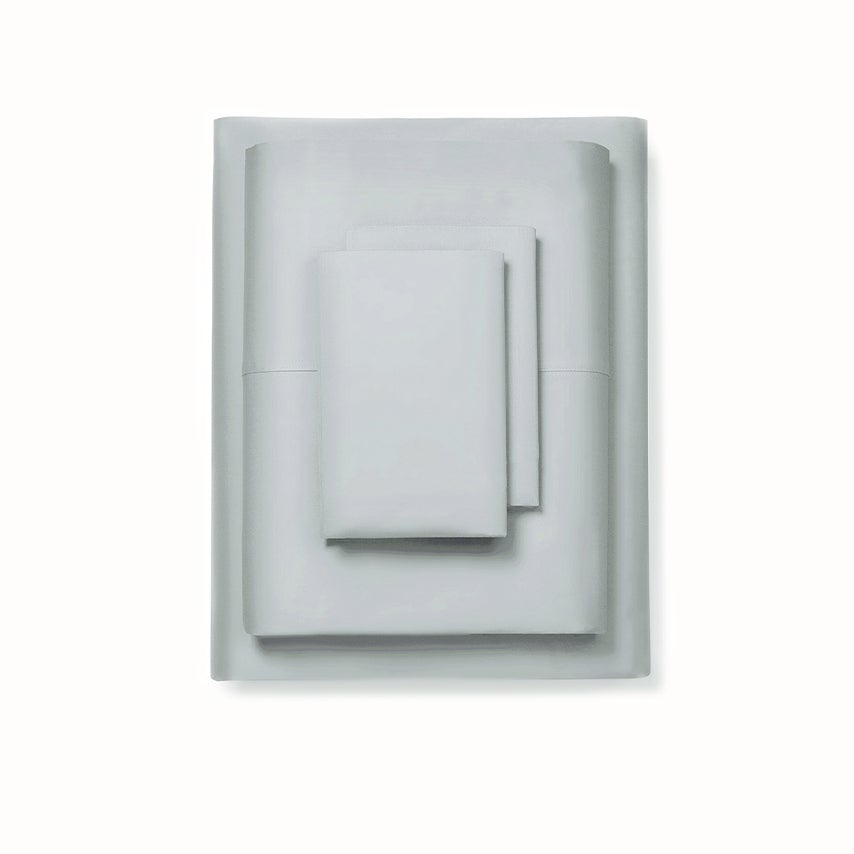 A great way to add warmth to your bed at night is a set of flannel sheets. Just like you might opt for breathable, crisp, cooling sheets in the summer months, you can opt for a warmer sheet set in the winter. This set of flannel sheets from Boll & Branch should do the trick to keep you warm and cozy without causing any overheating. It's made from 100 percent cotton that's sheared to resist pilling. They're super soft, so no worries about scratchiness.
The solid set comes in three colors: White, Natural (a beige shade), and Shore (a gray-blue). Boll & Branch also offers other sets in a variety of colors and styles. These sheets start at $198 a set and are available in twin, twin XL, full, queen, king, California king, and split king sizes. Additionally, Boll & Branch offers free shipping, free returns, and a 30-night risk free trial.
Boll & Branch also made it on our roundup of best flannel sheets, which you can check out for even more options.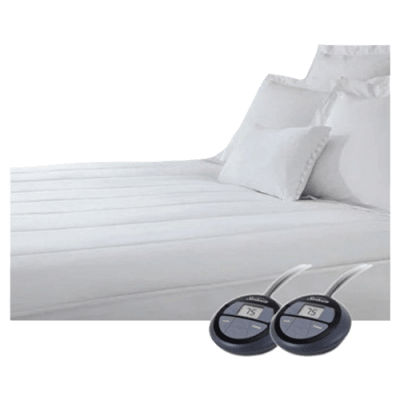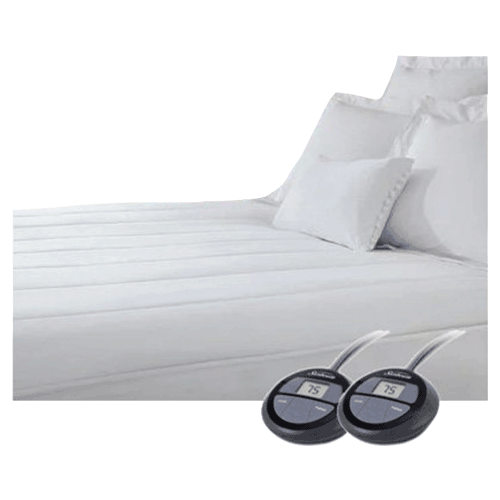 Another way to add a little warmth to your bed is a heated mattress pad. Fun fact: I had no idea these even existed until an Airbnb I stayed at in Barcelona had one on the bed. After an afternoon of getting caught in the rain (without any rain gear) in much colder weather than I had anticipated, warming up on a bed with a heated mattress pad was a complete game changer.
This heated mattress pad from Sunbeam has 10 different heat settings and a 10-hour auto-off function. It's also able to accommodate mattresses up to 18 inches tall, so it should fit just about any mattress. The pad is also cushioned, so you shouldn't feel any wires poking through.
The Sunbeam Heated Mattress Pad is on our roundup of best head mattress pads, where you can find even more heated mattress pad options. It's currently available on Amazon for $169.99 for a king size mattress pad.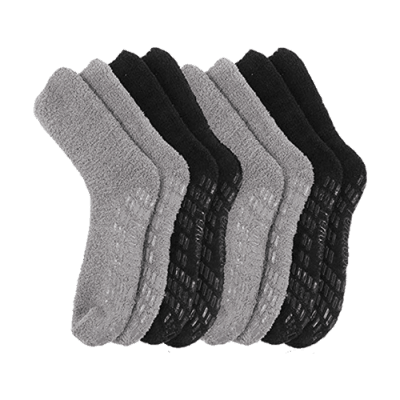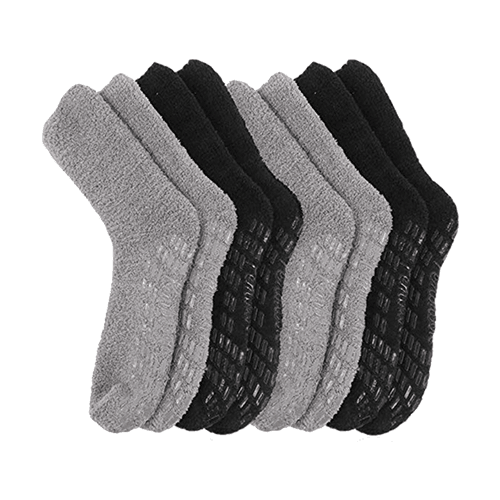 I can personally attest that on really cold nights, my feet are often the coldest part of my whole body. So, a pair of warm and cozy socks are one of the first things I reach for when I'm freezing in bed. In fact, I even keep a basket of fuzzy socks next to my bed! And some experts even recommend wearing socks to bed to regulate body temperature — even if you're sleeping naked.
These socks from Pembrook are a great choice for keeping your feet warm at night. They're made from chenille yarn, so they're super stretchy and warm, but not too heavy. These come in sizes for both men and women, so everyone should be able to find a pair that fits. Additionally, the Pembrook socks feature grippy rubber treads, which will keep you from slipping if you get out of bed at night.
These socks made our roundup of the best sleeping socks. If the Pembrook socks don't float your boat, we've got more recommendations there.
A four-pack of the Pembrook socks on Amazon is $17.95 right now.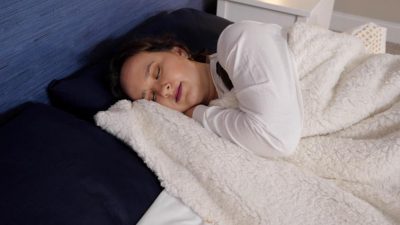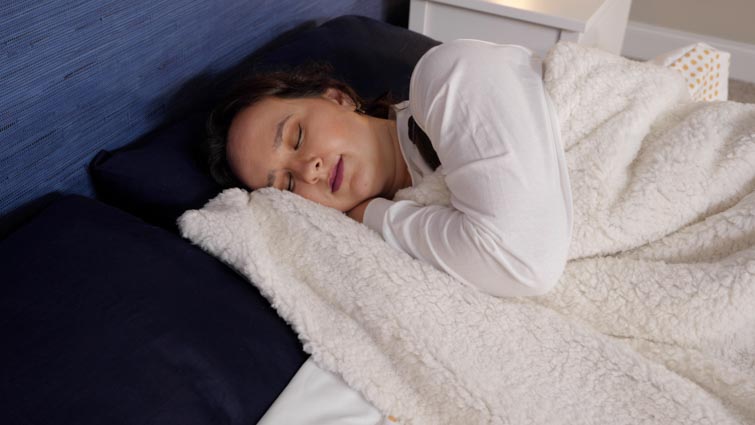 If you want to combine warmth with reduced anxiety, a weighted blanket could be just the item you need. I like the Helix weighted blanket for cold sleepers because its cover features one side of sherpa and one side of microfiber, making it super warm and cozy.
The Helix weighted blanket comes in three different weights: 10, 15, and 20 pounds. It is filled with tiny glass beads to give the blanket its weight and utilizes gridded stitching on the inner blanket to keep the weight distribution even. Additionally, the cover of the blanket can be removed and is machine washable.
Prices for the Helix weighted blanket start at $99. Helix offers free shipping, a 100-night trial period, and a 1-year warranty.
Plus, the Helix weighted blanket is on our roundup of best weighted blankets, where you can find even more options.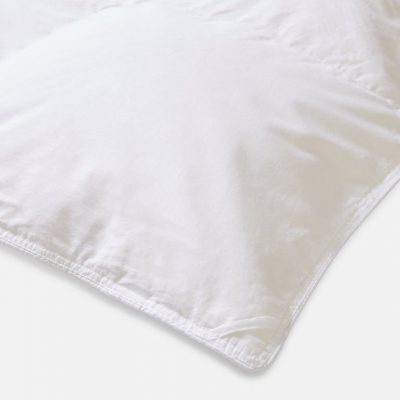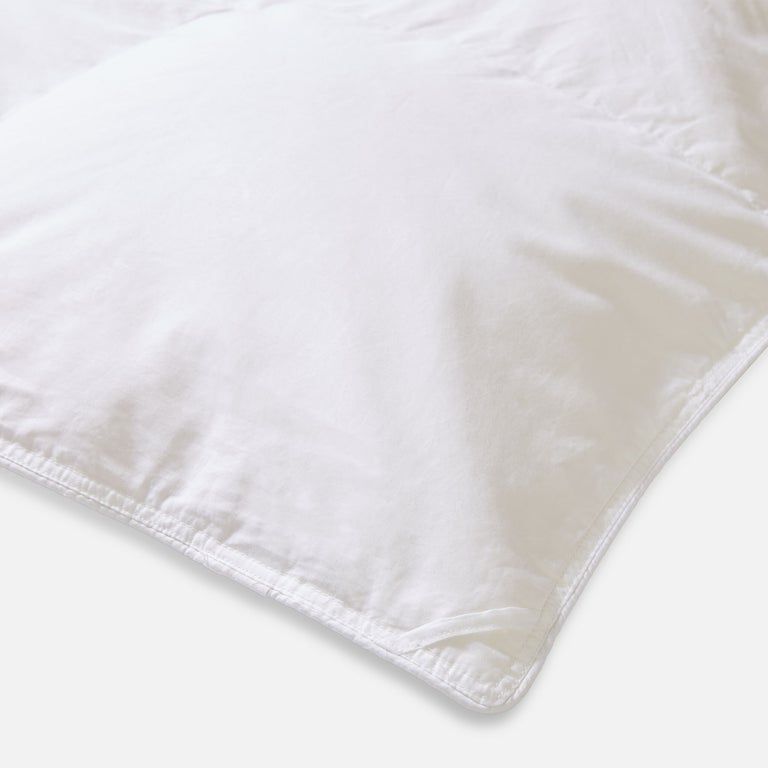 Another key for cold sleepers is having a comforter that'll keep you snug and warm all night long. This down comforter from Brooklinen is a great choice for my fellow cold sleepers because it's available in multiple weights: lightweight, all season, and ultra warm. Cold sleepers will especially love the ultra warm version.
The lightweight comforter is filled with recycled down with 650 fill power, the all season is goose down with 700 fill power, and the ultra warm is goose down with 750 fill power. Fill power is essentially a measure of how fluffy a down product is — similar to a pillow's loft. Down products with a higher fill power are more insulating, which is why the ultra warm comforter has the highest fill power.
It's made with a down cluster fill and a 100 percent cotton sateen shell in a baffle box construction. It also features loops on every corner to attach to a duvet cover. Additionally, the Brooklinen down comforter is available in twin/twin XL, full/queen, and king/Cali king.
If you sleep with a partner who doesn't share your cold-sleeper-ways, you could also adopt the Scandinavian sleep method — get two twin/twin XL comforters in different weights: ultra warm for you and all-season or lightweight for your partner.
The Brooklinen down comforter starts at $159 and Brooklinen offers a 1-year warranty on it. You can also return or exchange it within 365 days.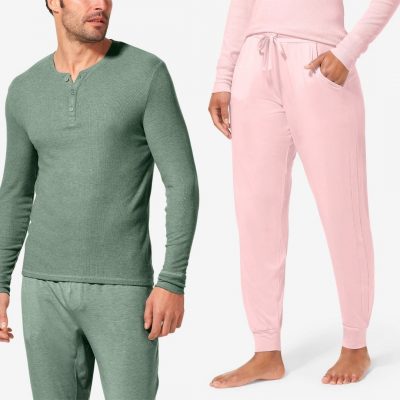 Pajamas are an essential part of staying warm while you sleep. As a cold sleeper and a pajama-enthusiast, I have a lot of thoughts about the best pajamas for winter. I chose this henley and joggers lounge set from Tommy John because it's exactly what I look for in a set of warm jammies.
I like the close, but not too snug, fit of the henley style shirt and joggers — I hate when I wear pajama pants that are loose around the calf and ankle because they ride up under my blanket and make my feet cold. They're made with a stretchy fabric blend of acrylic, modal, and spandex that should also allow for lots of breathability.
This style is available in both men's and women's sizes, in a wide variety of colors. Both the men's and women's sizes range from S–XXL. The women's tops are $62 and the men's are $74. The women's joggers are $78 and the men's are $84.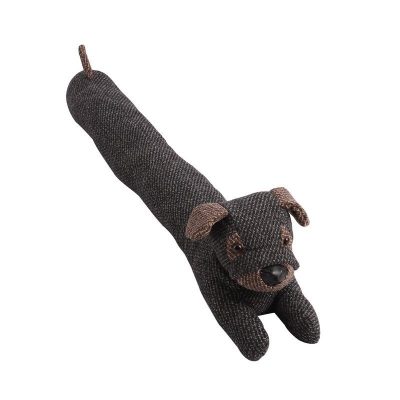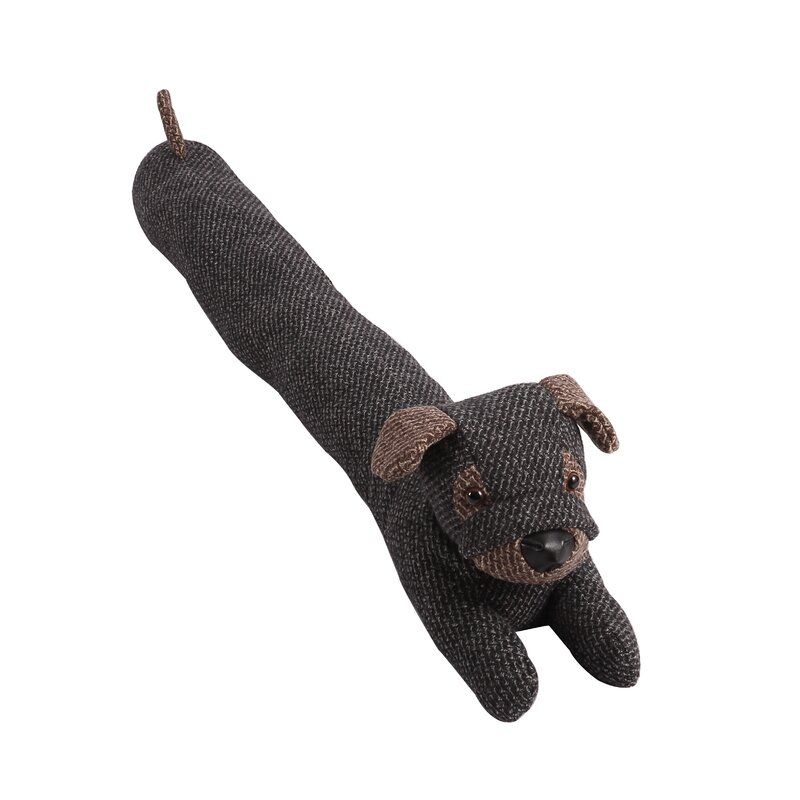 An unsuspecting culprit of a cold bedroom could be a drafty window. If it's not in the budget to repair your windows altogether, a draft excluder could be a quick solution to keep your heat in. This Henry the Herringbone draft excluder — a long, brown stuffed dog — from Morgan Home is the perfect blend of utility and cuteness.
All you have to do is place Henry along your windowsill and he'll prevent cold drafts from seeping in through your windows, as well as blocking dust and noise. In addition to keeping your room warmer, a draft excluder can also bring down your energy bills!
Henry the Herringbone can be your draft guard dog for just $23. And if you've got multiple drafty windows, Morgan Home makes other doggy draft guards named Hector and Brandon.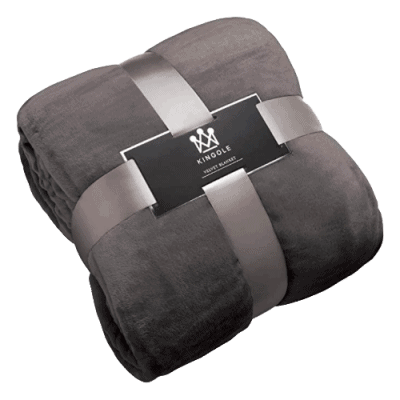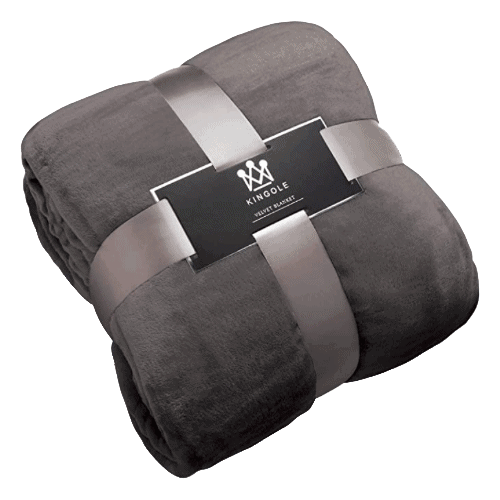 If you like your current comforter or duvet but need some extra warmth, a microfiber throw blanket could be a great addition to your bedding. This blanket from Kingole made our roundup of the best microfiber blankets because it adds cozy warmth without feeling overly heavy. It's made from 100 percent premium microfiber polyester that's super soft and durable.
The Kingole Flannel Fleece Microfiber blanket is available in multiple colors and sizes, so there should be an option that works for every bedroom. And right now, the queen size is available on Amazon for $41.99.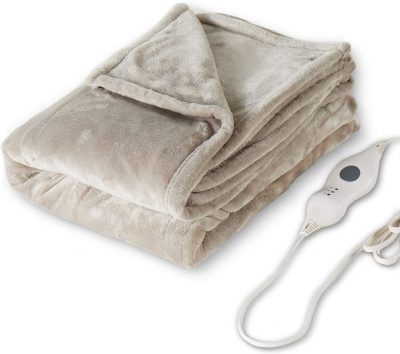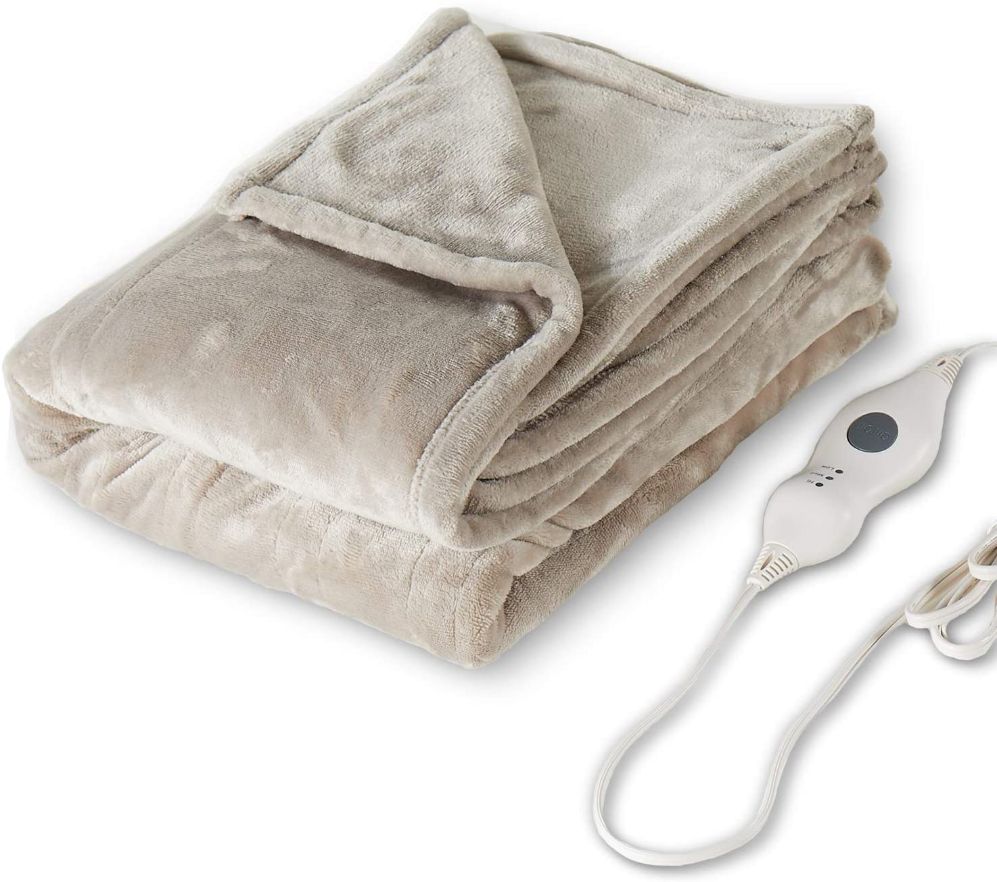 Electric blankets are another great option for warming up on cold nights. I especially love that you can use a heated blanket while watching TV or reading on the couch — it's not just limited to use on your bed.
The Tefici Electric Heated throw blanket features three different heating levels controlled with a single button and a 4-hour auto-off function. It also has a 10-foot power cord, so it can work in a variety of rooms. The cover is a soft flannel, available in four different colors. One Amazon reviewer described it as "the softest, warmest, and most cuddly" blanket in their five star review.
Another great feature of the Tefici is that it is machine washable — once the controller is removed.
Right now, the Tefici is available for $69.99 on Amazon for a twin or throw blanket size.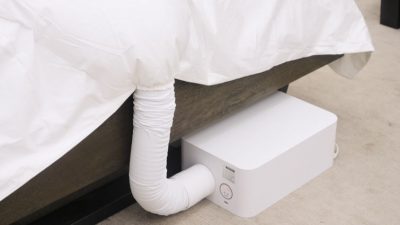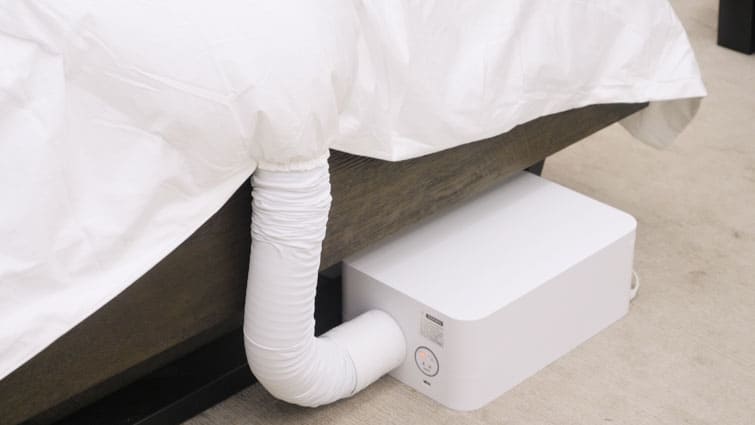 Want to add some high-tech temperature control to your bedroom? Check out the BedJet Climate Control system. Essentially, the BedJet unit sits underneath your bed and directs hot or cold air into your bedding via a hose. With the remote, you can control the temperature, intensity, and duration of the airflow.
The BedJet is made to be compatible with your existing bed sheets, but you can also use their Cloud Sheet, which does a better job of keeping the air contained. And, you can opt for a Single or Dual Zone BedJet — the former is best for single-sleepers or couples who like the same temperature, whereas the latter is a great option for couples with different sleep temperatures.
Check out our review of the BedJet to learn more about it.
The BedJet Climate Control system is currently available for $569.
Final Thoughts
Well, that's it for this roundup of cold sleeper essentials. And to all my fellow cold sleepers: I hope this article helped you find the right products to keep you toasty on chilly winter nights. Sweet dreams and stay warm!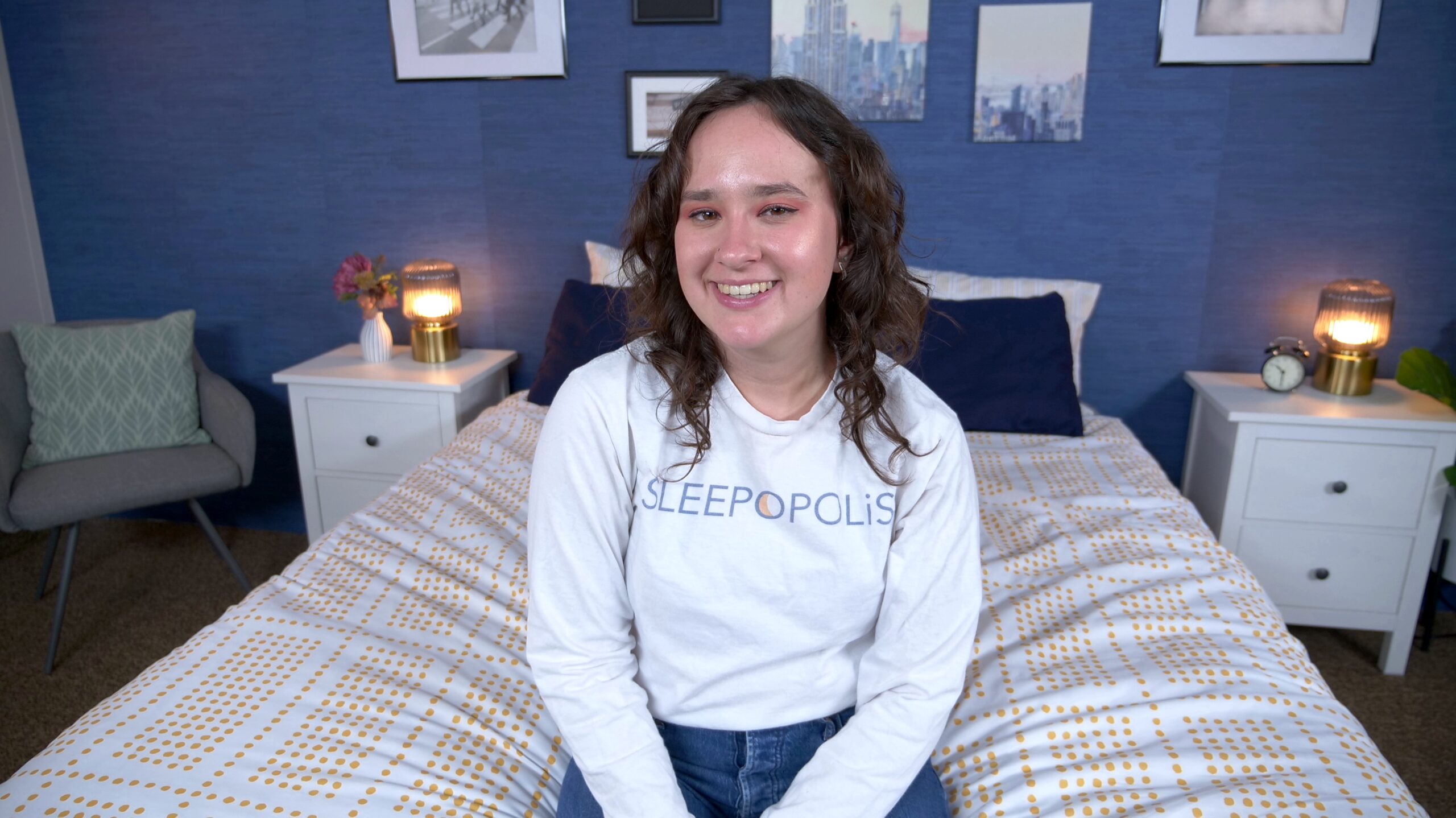 Amelia Jerden
Amelia is a Senior Staff Writer for Sleepopolis. She primarily covers bedding and sleep accessory products in reviews, how-to guides, and more. You can also find her over on the Sleepopolis YouTube channel. Amelia is a graduate of the University of North Carolina at Chapel Hill, with double majors in media and journalism and in dramatic art. Outside of work, Amelia can usually be found on a hike, traveling to a new city, or at her local thrift store.