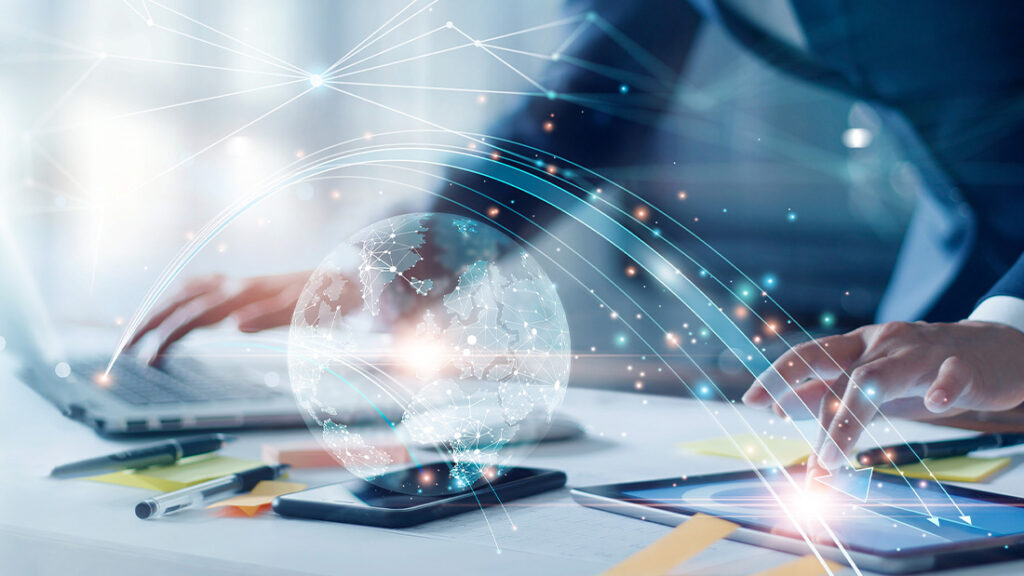 Applying to jobs can be a dreadful and full-time process, from updating your resume to crafting the perfect cover letter. It's something we all wish could be easier so we could basically do it in our sleep. But wait. That might be a reality now.
Julian Joseph, a software engineer, was laid off from his job in the tech industry and had no other choice but to sit in front of his computer and get back to the grind of applying to jobs once again. However, this sparked an idea to make the job application process easier for him and everyone searching for a job. (1)
Joseph knew the struggles of applying to jobs so he decided to take the matter into his own hands. Soon enough, Joseph launched his very own technology, LazyApply, which uses AI software called Job GPT that allows you to apply to thousands of jobs with just a single click of a button. All you have to do is put your skills, experience and the position you want and the AI software does the rest for you. We didn't think applying to jobs could become this easy.
After Joseph created LazyApply, he began to watch his new technology grow, literally overnight. Joseph decided to pay $250 for an unlimited plan to install LazyApply on a Google Chrome extension. The bot was then able to create the perfect applications to jobs on career sites such as LinkedIn and Indeed. Not only was the bot able to fly through applications, but it was able to specifically apply to jobs that aligned with Joseph's job criteria.
However, Joseph didn't just want to try this technology on his computer. He decided to turn his boyfriend's computer into his tech guinea pig. He installed the application on his boyfriend's computer as well, all in an attempt to see how many applications both computers could submit while they slumbered through the night. By morning, the app was able to go through a whooping 1,000 applications just on two computers.
With the help of his very own software, Joseph was able to apply to 5,000 jobs. But something even more important to note was that he was able to nail 20 interviews with LazyApply. That's a lot of time saved for Joseph instead of spending hours a day staring at a computer screen applying to just a total of 200 to 300 without the AI technology.

Knowing we could get a good night's sleep while an AI software does the dirty work for us sounds like a dream come true. So is there more to come with this technology and what do some sleep tech experts think?
Is Applying to Jobs In Our Sleep the Future? An Expert Weighs In.
We definitely have had some thoughts and concerns about AI eventually taking over, specifically the job application process so we decided to speak with Noosheen Hashemi, the CEO of January AI that indicated having this bot might free up some time for us during the day while it does the work overnight.  (2)
"I think AI will be able to analyze millions of data points and complete a lot of the repetitive tasks that take up so much time for humans," she told Sleepopolis. "That will free up more time for us to be creative and use executive judgment when we're awake."
However, even though this bot can help us overnight and save us some time, Hashemi also indicated some limitations, such as affecting human judgment and the creativity we all uniquely obtain. 
"I'm excited that AI will provide non-obvious solutions and integrate more info than a human can," she said. "And I'm concerned that people will take shortcuts and use AI in place of their own judgment."
For the CEO of Bedgear, Eugene Alletto, this bot seems like a win-win situation. He indicated that having a bot fill out applications will allow you to use your time better and more likely prioritize your sleep than hitting the sack later than usual because job applications are keeping you up.  (3)
I'm a believer of optimizing my time and why not have a bot working while I'm sleeping?" he said. "This can provide us with more time to sleep which we all determine is the best for our health."
Alleto also said that having AI software like LazyApply can help get back that valuable time we often lose by waking up responding to emails and requests from job applications we submitted. The bot can make applying to jobs a more part-time role rather than a full time one allowing you to enjoy life and do other productive tasks.
If this bot can help us gain some extra sleep at night and decrease the overall workload and anxiety that comes with job applications, there might be a bright future ahead. But it's important to ensure it is used as a resource rather than a crutch to apply to jobs. You want to show the company how you can contribute and a machine won't be able to demonstrate that.
Sources

1. Harrington C. This AI bot fills out job applications for you while you sleep. Wired. November 6, 2023. Accessed November 7, 2023. https://www.wired.com/story/this-ai-bot-fills-out-job-applications-for-you-while-you-sleep/.

2. Power the future of your health. Glucose Tracking, Insights, and a 24/7 AI Health Coach | January AI. Accessed November 7, 2023. https://www.january.ai/.

3. Bedgear. Accessed November 7, 2023. https://www.bedgear.com/.

 Alletto, Eugene. Personal Interview. November 7, 2023. 

Hashemi, Noosheen. Personal Interview. November 7, 2023.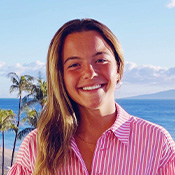 Ava Girardi
Ava Girardi is an Editorial News Intern for Sleepopolis. She loves writing about all things sleep from viral bedtime routines on TikTok to studies on sleep quality that will help you get the most helpful information to achieve that perfect bedtime routine. Ava is currently studying at Elon University where she is a double major in journalism and media analytics. When she is not writing, Ava is spending time with friends or family, running, or trying new yummy foods.