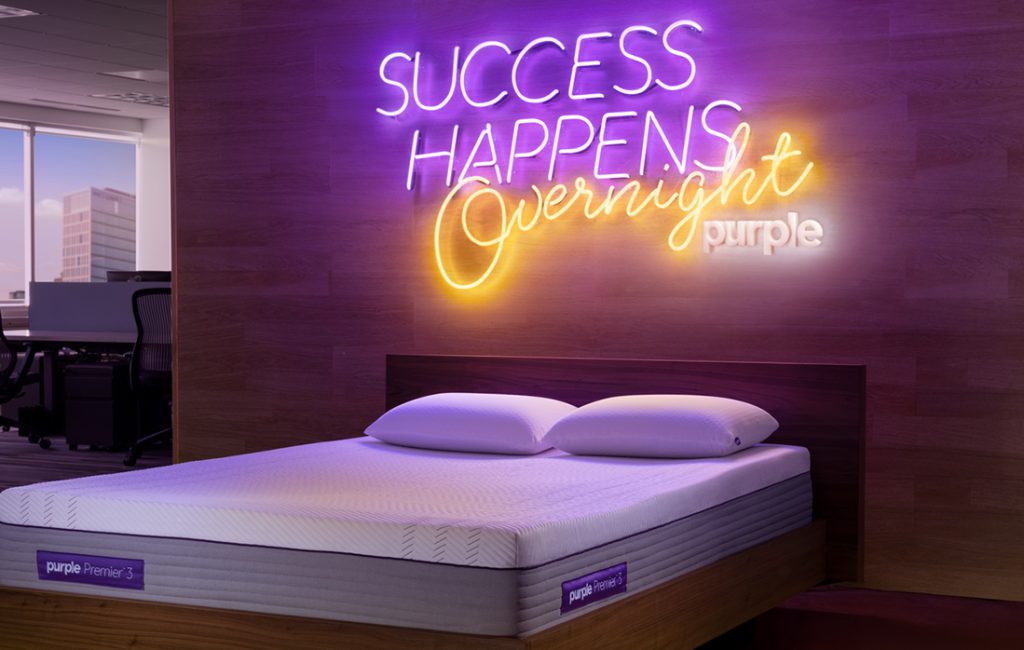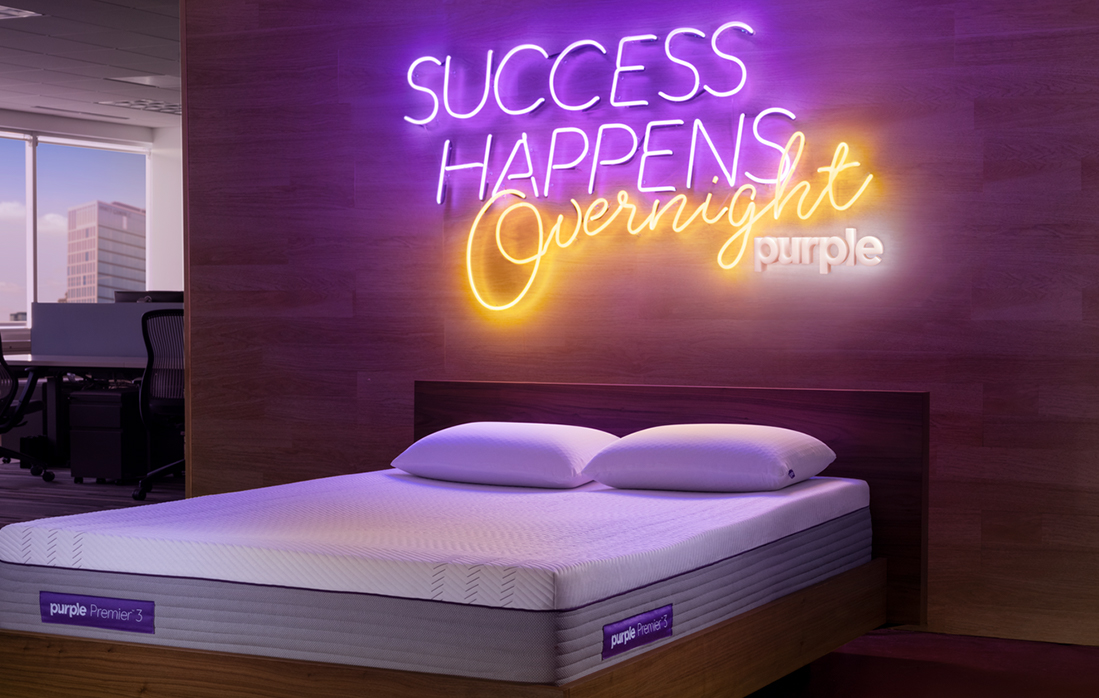 Big news in the mattress world: Purple, the bed-in-a-box brand behind the Internet-famous purple gel grid tech announced on Thursday morning that it is acquiring sleep and wellness brand Intellibed. With this move, Purple hopes to expand into the luxury mattress market as well as "harness the true power of gel grid tech under one brand," the brand wrote in a press release.  
Purple was founded in 2015 and has since joined the ranks of other successful bed-in-box companies. What sets Purple apart is its gel grid technology, which is made out of the brand's proprietary Purple GelFlex Grid, which the brand says is engineered to be both soft and supportive, and keep you cool all night. The brand has six different mattresses categories, including its Purple mattresses and Purple Hybrid mattresses. 
Additionally, Purple has expanded to other categories including, pillows, sheets, bedding, bed frames, and seat cushions. 
Intellibed was founded in 2000. Similar to Purple, the brand also uses a type of gel grid tech in its mattress, its Revolutionary Gel Matrix, for a mattress that the brand says is both soft and firm at the same time, and designed to keep your spine in alignment as well.  
This merge will allow Purple to accelerate its growth, Purple CEO Rob DeMartini tells Sleepopolis, adding, "Intellibed has licensed certain aspects of Purple's gel technologies for many years; therefore, this acquisition allows us to consolidate our IP under one roof and truly capitalize on the increased consumer interest and demand for Gel Grid technology." 
Purple plans to introduce Intellibed brands into a luxury Purple product line early next year. Prices for the luxury line will start at over $7,000 per mattress. Purple will also continue to sell its premium mattresses, which start at a $1,399 price point. 
In a recent consumer survey by Keybanc, Purple was the only publicly traded brand to see an increase in consumer interest year-over-year, something DeMartini attributes to the fact that, "Purple 'people' are evangelical about our products."
Interestingly, the survey of 1,016 also found that though only 7 percent of consumers report currently sleeping on a gel matrix mattress, interest in the material is growing: When asked what kind of mattress they'd be likely to buy today if looking for a new one, interest in gel matrix jumped 11 percentage points, with 18 percent of respondents saying that'd be their preferred pick. In comparison, while 31 percent of respondents noted that they currently sleep on a traditional spring mattress, only 16 percent reported that it'd be their first choice if shopping for a mattress today. 
Julia Medina
Julia is a Staff News Writer for Sleepopolis. From sleep news and education to the latest sleep trends, her goal is to keep you informed about what's going on in the world of sleep, dreams, mattresses, and more. Julia graduated from Wake Forest University with a degree in communications and minors in film and sociology. In her free time she loves exploring new cities, relaxing with a good tv show, and getting some good quality sleep.