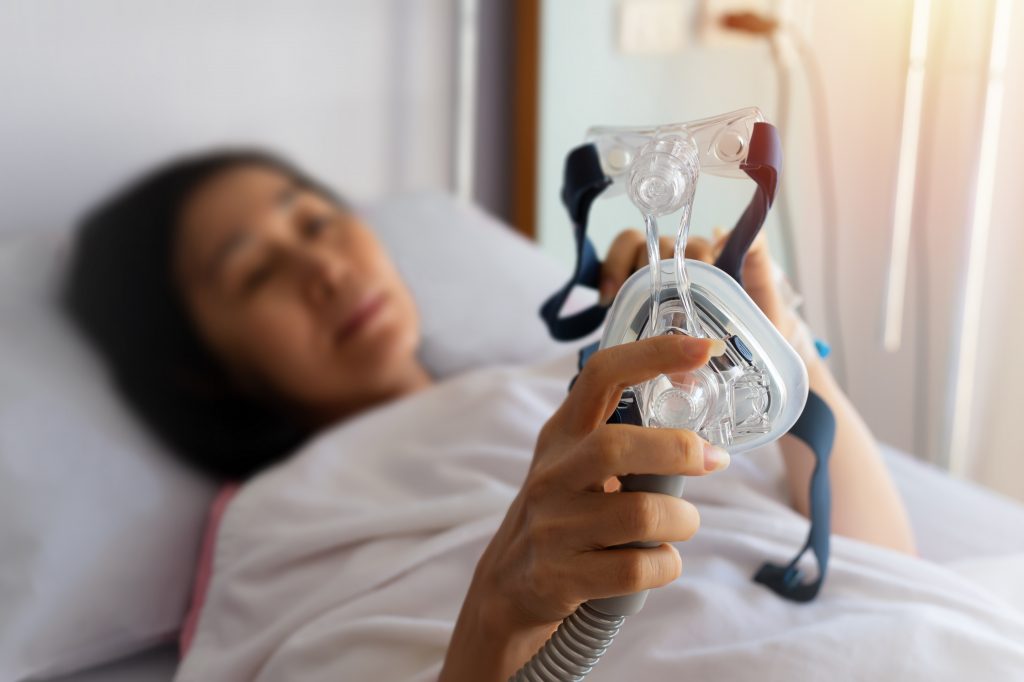 Anyone living, and sleeping, with their CPAP every night might have some welcome news in the next few years, as scientists are working on developing oral medication for Obstructive Sleep Apnea (OSA) treatment. On May 21, researchers of the Mariposa Trial, revealed new approaches they are studying, using noradrenergic and antimuscarinic drugs that could counteract one of the main issues with OSA — upper airway muscle hypotonia. This, along with advances in artificial intelligence for OSA, and additional treatments, show how quickly medical advancements are picking up now for patients with this sometimes dangerous and debilitating sleep condition.
The medication, called AD109, is a drug in clinical stages from Apnimed, a pharmaceutical company focused on OSA and related disorder treatments. At the OSA Mini-Symposium at the ATS 2023 International Conference in Washington, DC., lead researchers presented the safety and efficacy of the drug, calling the results "encouraging."
"The primary treatment for OSA is CPAP, which is incredibly effective, but it's not well tolerated. A lot of people won't — or can't — use it, and many that do use it are only using it for parts of the night. Until now, no one has been successful in developing a potential pharmaceutical option to treat OSA that could be an alternative for those who are unable to use CPAP," says Paula Schweitzer, Ph.D., an investigator in the MARIPOSA trial and the Director of Research at St. Luke's Sleep Medicine and Research Center, Chesterfield, Mo.
"These data show that an investigational medicine had a clinically meaningful improvement in OSA in nighttime and daytime symptoms and was well-tolerated. The study puts us on the path to potentially having an oral drug that could be an effective alternative for appropriate patients who are either dissatisfied or noncompliant with existing treatment options."
Researchers studied 294 participants for four weeks, over 25 sites in the U.S., and participants received either AD109, another drug AD504 from an earlier phase of development, atomoxetine, or a placebo. In Apnimed's press release, they call these results a "statistically significant reduction."
"Apnea-Hypopnea Index (AHI) is how OSA severity is measured. Generally, a 50% reduction on the AHI or a reduction to below 10 is considered clinically meaningful but there are no formal clinical thresholds in use today. Dosing with AD109 led to clinically important reductions in AHI in most patients with mild, moderate and severe OSA," Schweitzer says. "Hypoxic burden is another way of measuring OSA severity that directly measures how much oxygen the patient is losing during the night. Patients who took AD109 saw large improvements in their hypoxic burden." Patients also saw improvements in their PROMIS-fatigue score, which measures how they feel after waking up. In addition, the drug had no severe adverse side effects, but rather some less severe ones such as dry mouth.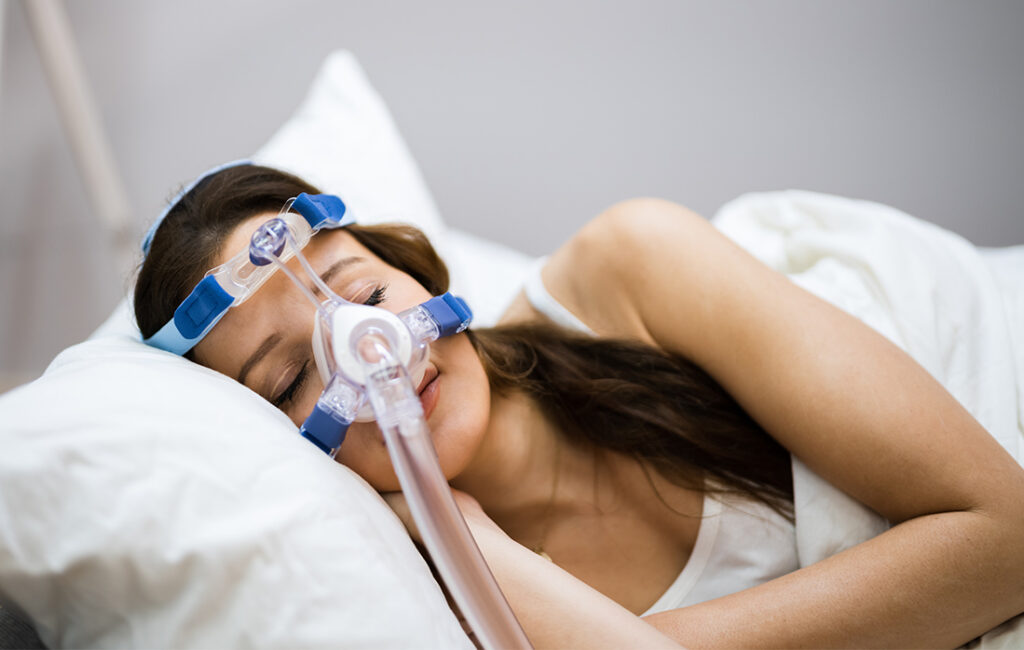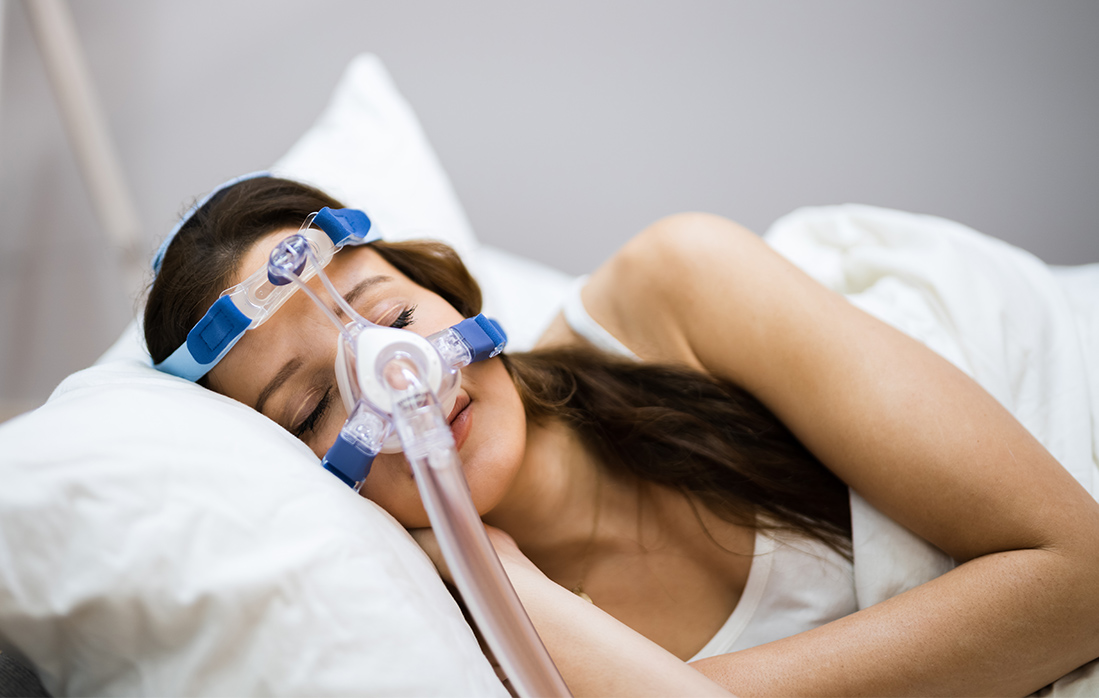 The results are also promising for a wide variety of OSA sufferers, as they studied dosing mild, moderate, and severe patients (some other treatment options are only suitable for more specific subgroups, limiting options, such as implant devices).
They are moving on to the next stage of trials to continue learning about the medicine, after finding atomoxetine to be ineffective, but the two other drugs to have potential. Instead of a CPAP machine or other treatments, patients would take a dose of the medicine close to bedtime. AD109 targets neurological pathways in OSA that help to maintain an open airway, by activating upper airway dilator muscles. Now, the FDA has granted Fast Track designation to the medicine.
The drug couldn't come at a better time, as patients continue to struggle with using their CPAP machines as prescribed, sometimes due to the discomfort of sleeping with tubes, among other reasons. A 2022 study showed that around half of CPAP patients are non adherent, defined as 4 or more hours per night of treatment, a length of time patients have to hit to have their machine covered by insurance in most cases. Some of those patients didn't really believe in the benefits of CPAP, had poor self-efficacy, an unsupportive bed partner, and other factors preventing full compliance.
In addition to the pill, other treatments do exist, including Oral Appliance Therapy (OAT), surgery, and another medication called Modafinil, used to treat daytime sleepiness. However, Modafinil differs greatly from AD109 because it doesn't address underlying causes of OSA itself, but rather the symptom of sleepiness only. For patients struggling with a long-term treatment fit, for now all eyes are on the AD109, their potential future "magic pill." Phase 3, the final phase of development before the FDA makes a decision on a drug, for AD109 will begin later this year, Schweitzer says. Apnimed's planned Phase 3 trials are posted on clinicaltrials.gov.
Sources

P. Schweitzer, J. M. Ojile, S. Thein, C. Drake, R. Rosenberg, B. Corser, B. Abaluck, R. Sangal, J. Maynard, Mariposa Trial Investigators. "The Oral Agent AD109 Improves Objective and Subjective Outcomes in Obstructive Sleep Apnea Patients. Results From the Mariposa Study, a Randomized, Controlled Clinical Trial," American Thoracic Society. May 21, 2023.

Apnimed, "Apnimed Presented Positive Phase 2b Results on AD109, an Investigational Oral Drug for Obstructive Sleep Apnea, for the First Time at ATS 2023," https://www.globenewswire.com/news-release/2023/05/21/2672890/0/en/Apnimed-Presented-Positive-Phase-2b-Results-on-AD109-an-Investigational-Oral-Drug-for-Obstructive-Sleep-Apnea-for-the-First-Time-at-ATS-2023.html. May 21, 2023.

Schweitzer, Paula. Author interview. May 2023.

Shaukat R, Gamal Y, Ali A, et al. (June 14, 2022) Adherence to Positive Airway Pressure Therapy in Patients With Obstructive Sleep Apnea. Cureus 14(6): e25946. doi:10.7759/cureus.25946