What used to take thousands of square feet of computer space can now be computed all on the tiny, light-weight smart watch on your wrist. These devices can count calories, measure heart-rate, monitor your daily amount of steps and a whole lot more. One of the coolest features is that many of the top smart watches can keep track of your sleep. With the potential to learn a lot about your sleeping patterns on a night to night basis, it can be a crucial decision when deciding the right smart watch for you. We've tested the top brands available to help you decide. Here is what we found: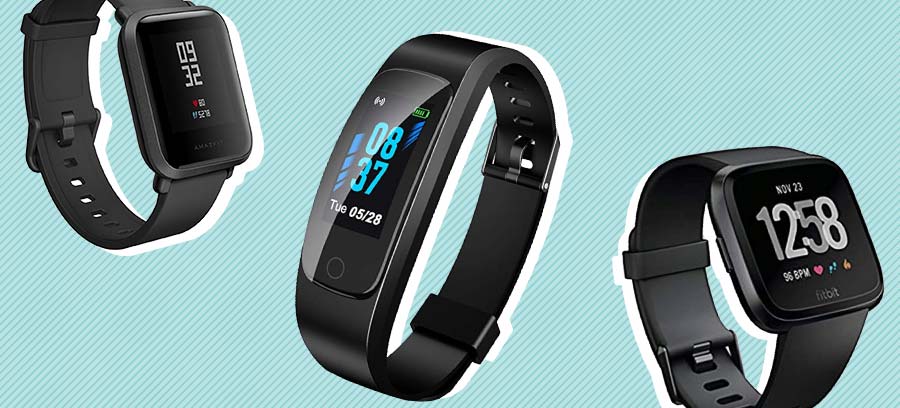 Editor's Choice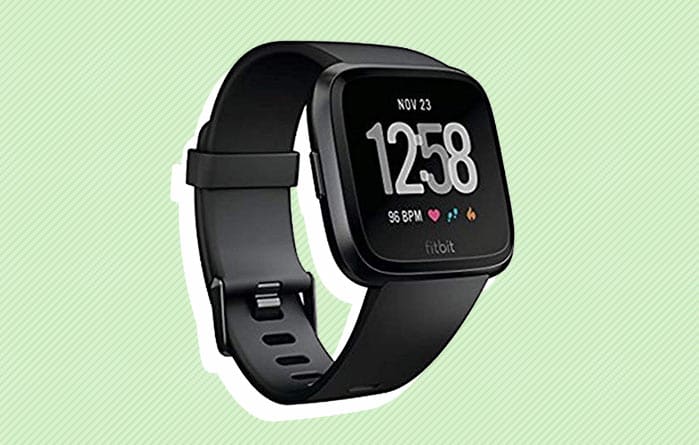 Fitbit Versa Smart Watch
Pros: 
Tracks your restlessness. One of the most prominent features of this smart watch is that you can keep track of when you were still, when you were restless, and when you were awake during any given night. The Fitbit app will have a graph showing your sleep pattern, showing how you slept hour by hour and night by night.

Song collection. Imagine storing your entire CD collection on your watch? Well with the Fitbit Versa, you can store over 300 songs plus have access to Pandora and other music apps. Connects reliably with bluetooth headphones for a smooth, personalized listening experience.

Design variety. The Fitbit Versa comes with a standard black band, both in small and large sizes. You can even order smart watches in different colors: marina blue, woven lavender, and gray are some of the standouts. Perfect for those who like a little personality in their watch choice.
Cons: 
Battery life. Though the battery life is impressive when looking at it in a vacuum, with the ability to last up to four plus days with a single charge, it lags behind some of its competitors. Other smart watches promise to last up to 30 days!

Cost. This impressive piece of machinery can work wonders for users interested in maximizing all of its features. Unfortunately, at a listed price of anywhere from $170-$199, this is one of the most expensive smart watches on the market.
The Fitbit Versa Smart Watch is bluetooth enabled, allows you to store up to 300 songs, has over 15 exercise modes, and comes in ten different styles. You can effectively monitor your daily health and motion and track your nighttime sleep behavior to make sure you are living the lifestyle you want.
Contender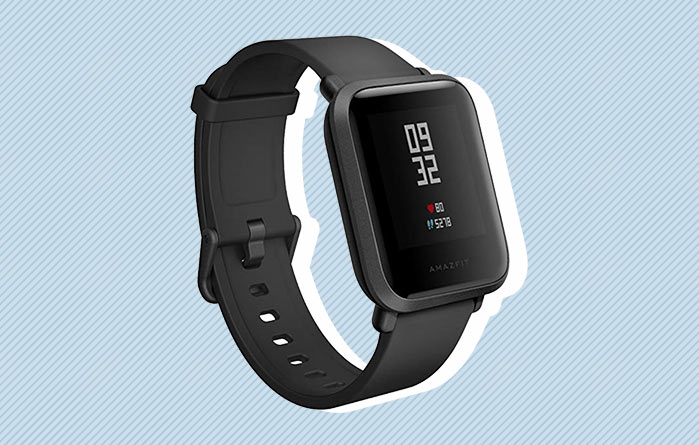 Huami Amazfit Bip Smartwatch
Pros:
Lightweight. These smart watches are so light, it may not even feel like you are wearing anything. At only a paltry weight of 1.1 ounces, these are one of the lightest smart watches you can buy.

Value. One of the most surprising things about the Amazfit Bip Smartwatch is that how affordable it is. Clocking in at under $80 per watch, this is the perfect gift for a loved one, corporate partner, or for yourself.

Battery life. This is one of the longest lasting smart watches you can buy. Only needing a mere two-and-a-half hour charge to last you up to 30 days, this smart watch stays active for you day and night.
Cons:
Security. This is something that customers of all kinds of smart devices will need to be vigilant about in this modern air. Smart watches, like this one, can in some rare cases be infected by viruses that disable functionality.

Complexity. Some users who aren't the most familiar with smart watches may have some growing pains getting used to all the functions. The instructions are helpful but can seem cumbersome.
Huami Amazfit Bip Smartwatch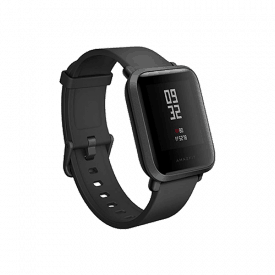 Huami Amazfit Bip Smartwatch
The Amazfit Bip Smartwatch by Huami can monitor your steps, heart-rate, calories burned, and the status of your sleep. This is on top of having quick and convenient access to super useful and everyday apps such as Whatsapp, Twitter, Facebook, Slack, Linkedin, and many more.
Best Bargain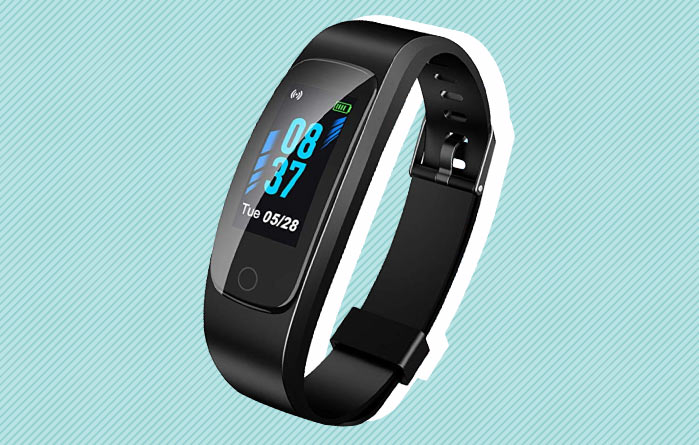 SkyGrand High End Smart Band
Pros: 
Sedentary alert. One of the great features of this offering from SkyGrand is that it buzzes when you haven't been moving recently. As the smart band counts your steps, calories, and distance traveled, you can utilize a feature that sends a light vibration to remind you of your personal health and activity goals.

Cost. This might be one of the most affordable smart watches or smart bands you can get right now at just under $35 per unit. SkyGrand's High End Smart Band is perfect for those who are inexperienced with smart devices and want to try one on for size, or are shopping on a budget.

Quick and lasting charge. These bad boys can be fully charged in between one and two hours. This charge can last up to fifteen days. This watch stays as active as you are.
Cons: 
Poor instruction manual. This reviewer, while finding the product equipped with some cool features, had some problems understanding the instruction manual. For those who are not technologically-inclined, you may need to look up online tutorials or get a tech-savvy friend to help.

Bluetooth connectivity. While not the most important function for most users, especially those looking specifically for sleep monitoring, the bluetooth connection is sometimes funky. Meaning sometimes you may need to reconnect to other devices that the smart band should already be familiar with.
SkyGrand High End Smart Band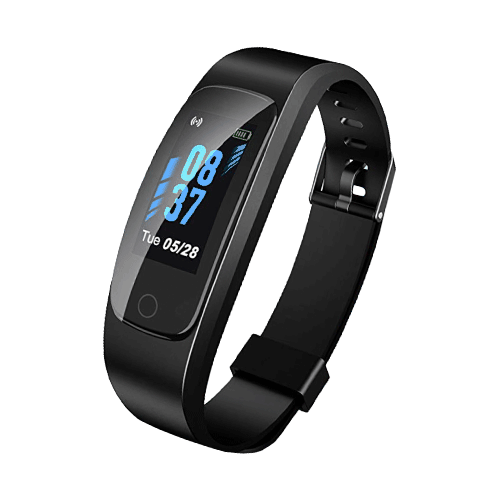 SkyGrand High End Smart Band
This Smart Band from SkyGrand offers many amenities: compatibility with popular apps, SMS, calls, calendar, heart-monitoring, sleep-monitoring, and step-&-calorie counter, all on a brightened LCD screen. Amazingly this smart band comes in under $35 per unit and has a lifetime 100% satisfaction guarantee.
How We Picked
Smart watches are equipped with more features than most people can actually learn how to use, let alone familiarize oneself with enough to use on the daily. That being said, what these smart watches are capable of can be just short of amazing. Whether you are interested in learning about your waking and sleep-time activity and behavior, or want to utilize compatibility with your favorite apps, smart watches offer a little bit of something to everyone. In order to figure out which brand fits your lifestyle needs the best, here are some of the differentiating factors to consider:
Comfort
Though watches are made to be an accessory that you don't need to think about, some smart watches will be more comfortable for some than for others. The material of the band (whether woven, plastic, metal, or rubber), the thickness of the band, the spacing in between the notches on the band that can adjust tightness, and the weight of the watch all can make wearing the watch an unnoticeable or uncomfortable experience. Pay careful attention to the materials and the shape of the watch or band as that may give you clues as to how comfortable it might be for you.
Variety
Some brands come in a variety of colors and band materials. Others stick with very neutral and slick designs, coming in only black or aluminum options. There are brands that offer very bright colors that might be perfect for people hoping to show some flash in their smart watch choice. Though some of the more expensive brands have copious amounts of options, you can even find discounted brands that have slick color combinations that will impress your peers.
Charge length
These are the times we live in: smart watches can be charged in just a few hours and last for days, even weeks, without needing another charge. These different products can have easy USB-compatible charging that can even conveniently plug into your computer. Depending on how often you want to keep track of your charge or if you would prefer a charging method that fits seamlessly into your normal routine, check out the different times it takes to charge, how long the charge stays for, and how you can charge the smart watch or band.
Features
Most of the leading brands have very similar functions. Many will have heart monitoring, step counters, calorie counters, bluetooth compatibility for use with headphones, and options for SMS and phone calls. What is most important however is how easily to use and integrate these features and functions into your daily routine. Look for one-touch access, compatibility with apps you already use, and apps and features that can be accessed online by any device.
Value
Smart watches can be a great gift for someone you love or to treat yourself. That being said, the market for smart watches shows that they are not all valued in the same ballpark. Some users may just want a smart band to monitor their sleep because of some questions they might have for their sleep health. Other users might want an all-encompassing device that in effect combines the usefulness of a smart tablet with the everyday efficiency of a phone. Now the inherent adequacy of the device is not necessarily baked into the price: some of the better value smart watches and smart bands can do a whole lot for you. Determinations about brand reliability and synchronicity with other apps you already use can be the deciding factor
Buying Tips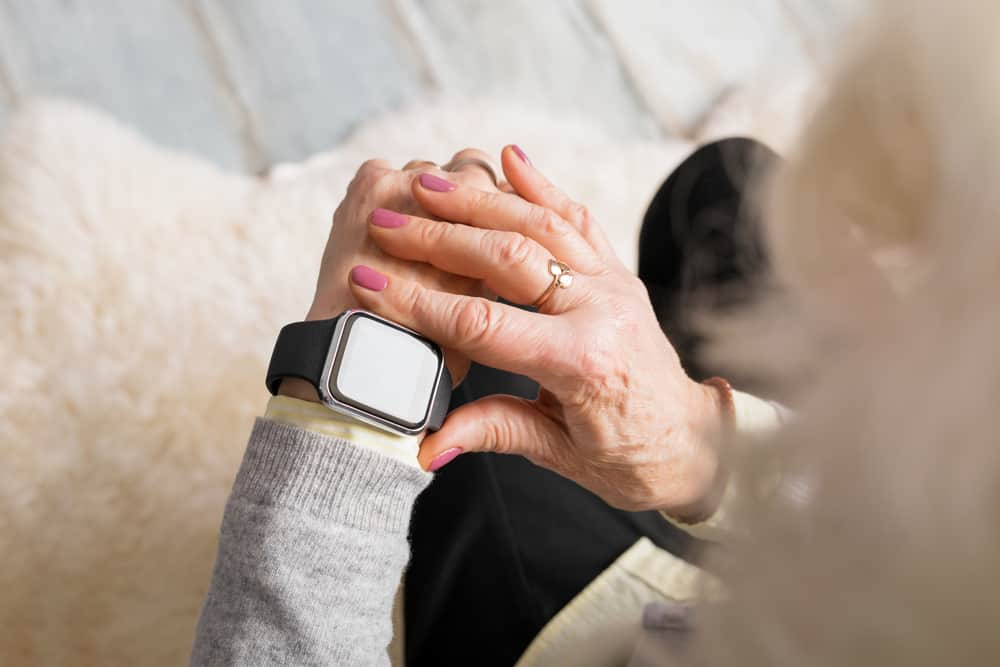 Not sure which smart watch is best for you? Here are some key things to think about before making the plunge:
Are you normally a smart-watch-wearer? If this is your first smart watch, there is an equal chance you might be about to level up your fitness and health monitoring, or you might simply be overwhelmed. Some of the smart watches and smart bands on the market can seem overly complicated to first time users. Try to see if you can look up an online instruction manual before purchasing to see if you are ready to handle all of the new features you will be using.
What is your primary reason for getting a smart watch? Are you hoping to count your steps, distance, or calories burned during the day? Are you hoping to see a schematic of your nightly sleep history, learning patterns that may provide clues as to when and how you might have your sleep disrupted? Or are you trying to integrate all of your smart devices into one, utilizing the call, text, and app options? As these devices come in widely different price ranges, they also feature different functions that they may be better or worse at, depending on what they focus on.
Are you normally comfortable wearing a watch? These watches are meant to integrate effortlessly into your lifestyle. However, some people may not be accustomed to wearing a watch or band, especially all day or when exercising and sleeping. Some smart watches are quite lightweight, or have a small band, making it less noticeable for everyday wear. Also pay attention to the band – some are made of a woven material, others are rubber or plastic and may irritate the skin if strapped too tightly around the wrist.
What's your aesthetic? One of the great things about this era of smart watches and smart bands is the variety in design and color you can select from. Standard black smart watches are available for every product line. If you're looking for something slightly more stylized or even funky, there are brands that have colored devices and bands that can fulfill your sartorial needs.