The RISE app by Rise Science aims to bring people all the same benefits of high-tech wearable sleep trackers, but without the actual physical tracker part. Instead, you utilize the app on your smartphone to access your sleep and energy data as well as see areas to improve on. RISE says it can help you become a better sleeper by using 100 years of science. The app does this by honing in on "two laws of sleep science:" sleep debt and circadian rhythm. How is that possible with just an app, you ask? Well, I'm about to walk you through it and also find out if this app is as savvy as it claims to be. 
In this RISE app review, I'll go over how to set it up, what exactly it tracks, and who I think would (and would not) like it. So stick around as we jump into it! Or if you're in a hurry, skip down to the bottom for my summary.
Note: Although sleep trackers may help you notice specific patterns or pinpoint behaviors you'd like to change, they shouldn't take the place of a doctor or medical professional for advice, guidance, or help.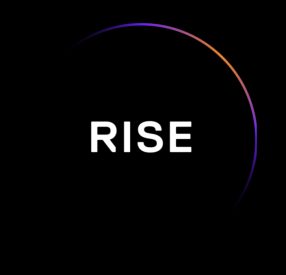 The RISE app by Rise Science is a sleep and health tracker that focuses on sleep debt and circadian rhythm.
Is the RISE App Right For You?
Let's kick things off with a quick overview of who I would and would not recommend trying this product.
Who Should Try RISE
Anyone interested in improving their sleep and energy levels, along with understanding their sleep habits and circadian rhythm better,

should like this app and its straightforward messaging. 

Those who want more personal sleep information but

don't want to wear (or have to remember to wear) a tracker on their body

should like this app. 

Budget shoppers

should appreciate the affordability of this sleep tracker compared to other ones on the market.

Who Should Not Try RISE
If you're looking for a sleep tracker that thoroughly breaks down your sleep each night

and analyzes factors like heart rate and blood pressure, this tracker doesn't have those abilities. 

If you worry you could develop orthosomnia or become obsessed with your sleep cycle

while tracking it, I think sleep apps could be unhealthy. The RISE app also focuses on

sleep debt

, which can be daunting to see each day. Even after a good night of sleep, you can still have sleep debt.

If you want a sleep tracker that also tracks your fitness

, the RISE does not do that. 
How To Use The RISE Tracker
Now that we've covered some basics, let's dig into how to use this sleep tracker. 
Setting RISE Up
I found the RISE: Energy and Sleep Tracker app to be quick and easy to set up and use. You start by downloading RISE from the app store on your smartphone. Once you log in with your email and create your account, you answer a few questions about your goals and anything you struggle with (like stress or anxiety). You also answer how much sleep you need each night. Everyone's going to be different for this, but a general rule of thumb is most adults need seven to nine hours of sleep. 
You can link RISE to existing health apps on your phone, like the Apple Health app or the Apple Watch's AutoSleep. RISE will then go through your history, run it through its own algorithms, and calculate how much sleep you need a night along with your sleep debt, or how much sleep you need to catch up on. The app suggested I get nine hours of sleep a night after analyzing my sleep data, but that felt a little high for me personally, so I put in eight-and-a-half hours a night instead — hey, a girl can dream about dreaming right?
How to Use
After you enter your information, you simply use your phone as you typically would! The app works by using your phone's physical movements to detect when you sleep and wake up, under the premise that people use their phone before bed and right when they wake up. The app has a recommended setting for this timeline already in place, but you can also adjust it if you know when you usually put your phone down before bed. 
The app shows you the last two weeks of your sleep at a time because the company says that's the most important time frame for how you currently feel. (I do think it's nice that it won't hold a bad week of sleep against you forever.) 
As for your energy schedule, RISE uses your phone's steps data to gauge the energy you have throughout the day and how it fluctuates — along with incorporating natural energy peaks based on your circadian rhythm.  
If you want to get the most out of your subscription, I recommend entering your sleep quality answers into the app. This is how you feel after 90 minutes of waking. Rise Science says, "The truth is no one is at their best mentally, emotionally, or physically for the first 60 to 90 minutes of the day." You can set an alarm through the app to remind you to do the entry. It can be a beneficial reflection of your previous night's sleep quality.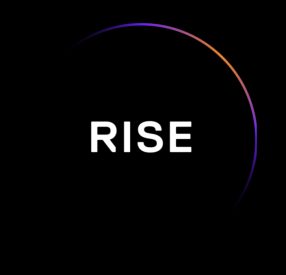 The RISE app by Rise Science is a sleep and health tracker that focuses on sleep debt and circadian rhythm.
What RISE Tracks
This app isn't all about sleep debt, it also shows you the following: 
Sleep

Total sleep time

Naps

(if added in)

Daily sleep debt and comparison to the day before

Wake zone

Grogginess zone

Melatonin window where body's production is highest

When you should go to bed

How much sleep you need

Energy

Your energy potential as a percentage

Peak energy times during the day

Energy dips during the day

When you should wind down

Learn

You have access to several articles about sleep, energy, and how to improve your wellbeing.

Habits

You can select from a wide range of habits you'd like to implement in your routine and RISE will remind you to do so. Some of the habits I really liked were reminding you to get exposure to outdoor sun, to

avoid blue light

before bed, and to cut off

caffeine

10 hours before bed. 

RISE will send you habit reminders via notification or text message.
Price
The RISE app currently costs $59.99 for a one-year subscription, which equates to about $4.99 a month. They often offer free trials; they currently have a free 30-day trial. I'd say this is an affordable option compared to other sleep trackers on the market.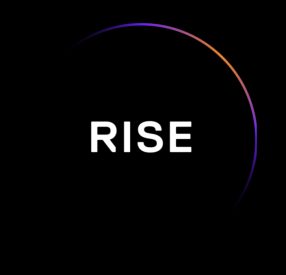 The RISE app by Rise Science is a sleep and health tracker that focuses on sleep debt and circadian rhythm.
My Experience Using RISE
I was really intrigued by the RISE app because I wasn't sure what a sleep tracker app would look like without an accompanying wearable device. It seemed odd to me at first that an app could gauge my sleep times simply by when I was using my phone — but in reality, I'm on my phone pretty much right until I go to bed (forever trying to break this bad habit) and right after waking up. Some studies have even found your phone can be more accurate for tracking than wearables. However, I could see this not being the case for everyone and the results not being very accurate. For this reason, it's helpful that the app allows you to adjust your bedtime for its tracking.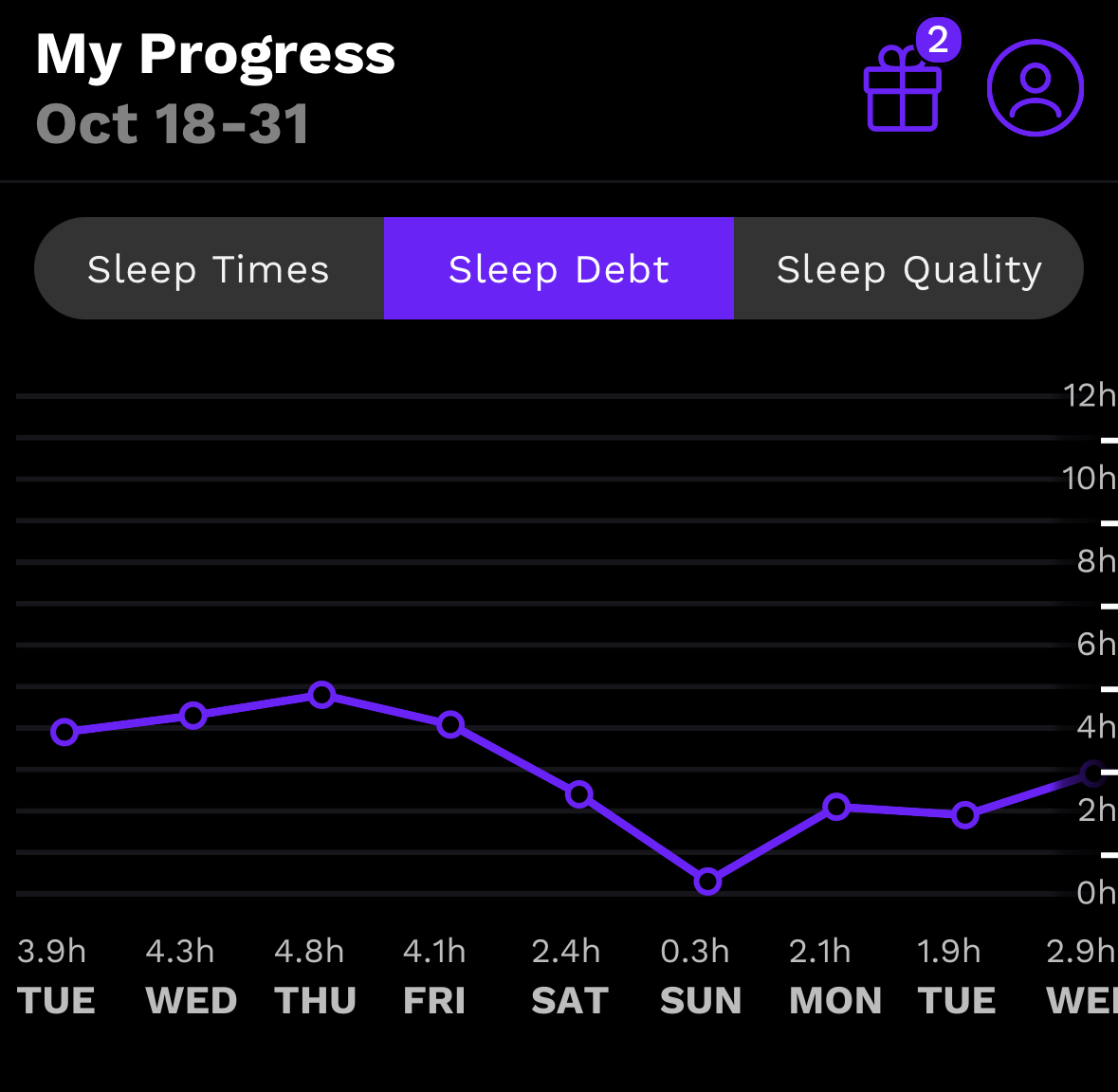 I also have tested a lot of sleep trackers that analyze your sleep patterns more in-depth with the different sleep stages, body temperature fluctuations, heart rate and breathing data, moments of tossing and turning, and more. But as much as I do like the wearables and the information they provide, I will say not having to worry about wearing anything extra to track my sleep was nice. If you do have a wearable tracker, a lot of them will sync with the RISE app as well. 
I was also wary about the focus on sleep debt with the RISE app. In the month-plus of using the RISE app, I never had zero sleep debt. As I write this review, it's at 4.8 hours. Granted, this is considered a "low sleep debt" on the app and if I wanted to, I could lower my sleep need on the app. I will say I seemed to feel better when my sleep debt was lower. But I still don't personally love using sleep debt as a goal because it can stress a lot of people out, especially if you're seemingly never going to get the number down to zero. It's normal to not sleep perfectly every single night, and your whole week shouldn't have to suffer from an off night. I've been using sleep trackers for months and overall have had good sleep scores on them, so the constant sleep debt on RISE was a little intimidating. I think anyone who could become obsessed with tracking their sleep debt or overall sleep patterns may want to avoid sleep trackers altogether. 
Here's what I love about the RISE app, though. You have access to a lot of resources to improve your sleep schedule and habits. The app shows you when your energy peaks and dips throughout the day, which can be really helpful in coordinating daily tasks and understanding your body. There are also a lot of ways to improve your sleep and energy, including articles in the app about different elements relating to sleep and energy. 
You can also set and incorporate habits for yourself in the app to obtain optimal sleep. Basically, it seems that the more you put into the app — the more involved you are in tracking your routine — the more you get out of it. It could ultimately help a lot of people boost their energy and sleep quality.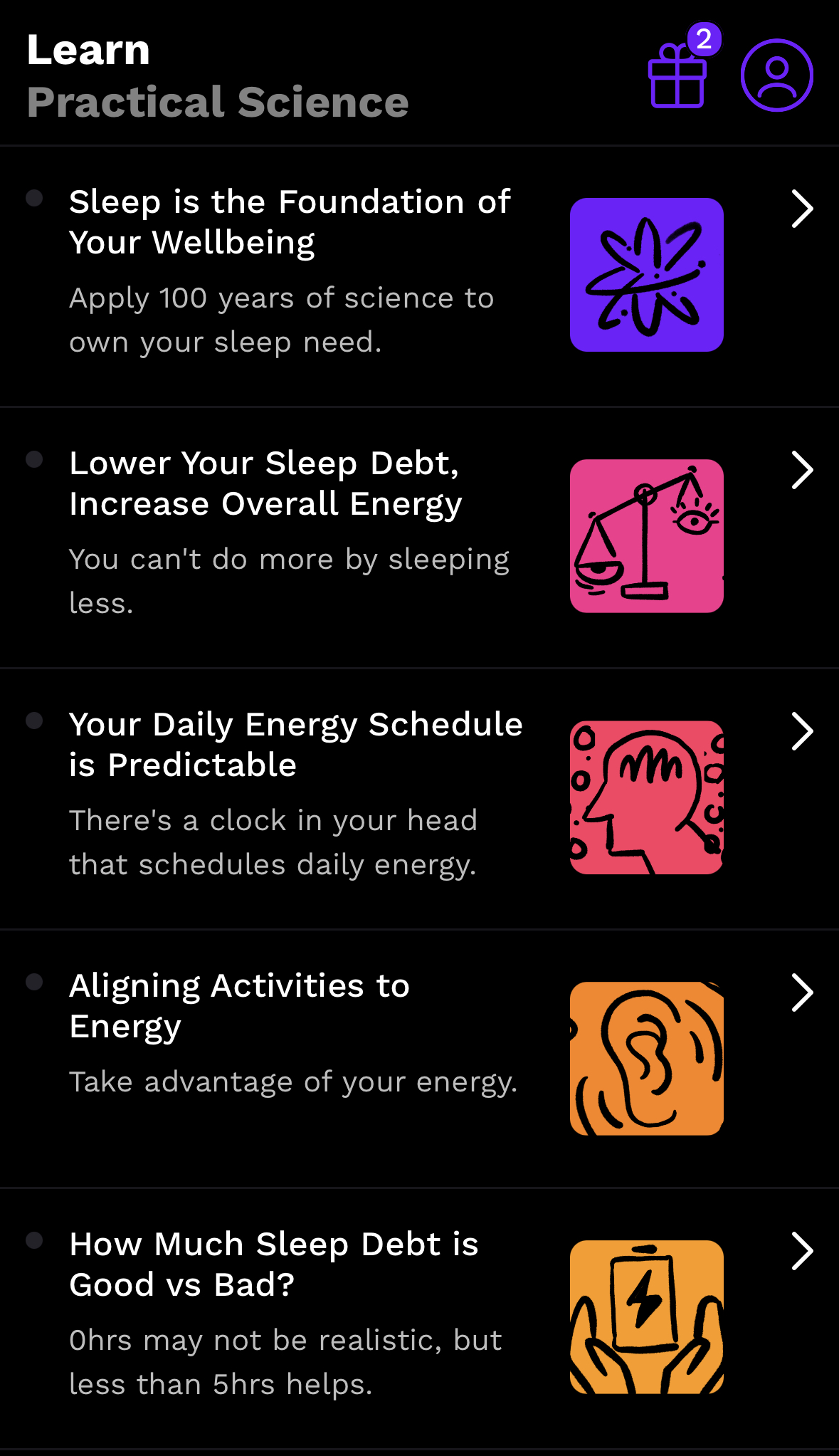 Policies and FAQ
What is the RISE app compatible with?
It's compatible with Google devices, iPhones, and Apple Watches (iOS 14.0 or later). You can download it from the App Store or Google Play for Androids.
Why doesn't RISE track the sleep stages?
The company says they believe it's not beneficial to track sleep stages because they don't think it will help you sleep better. Instead, the company says your brain knows which stages you spend time in and is doing the work for you.
How long before you notice a difference using RISE?
The company says most users can reduce sleep debt and feel improvements with better sleep and more energy within ten days of using the app. For more information, go to risescience.com.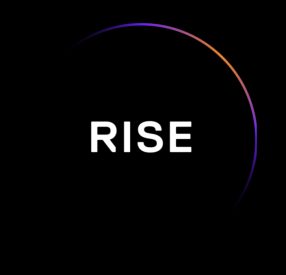 The RISE app by Rise Science is a sleep and health tracker that focuses on sleep debt and circadian rhythm.
RISE App Vs.
Now, I want to compare the RISE App to another popular tracker that aims to help get you the best sleep, the Oura Ring.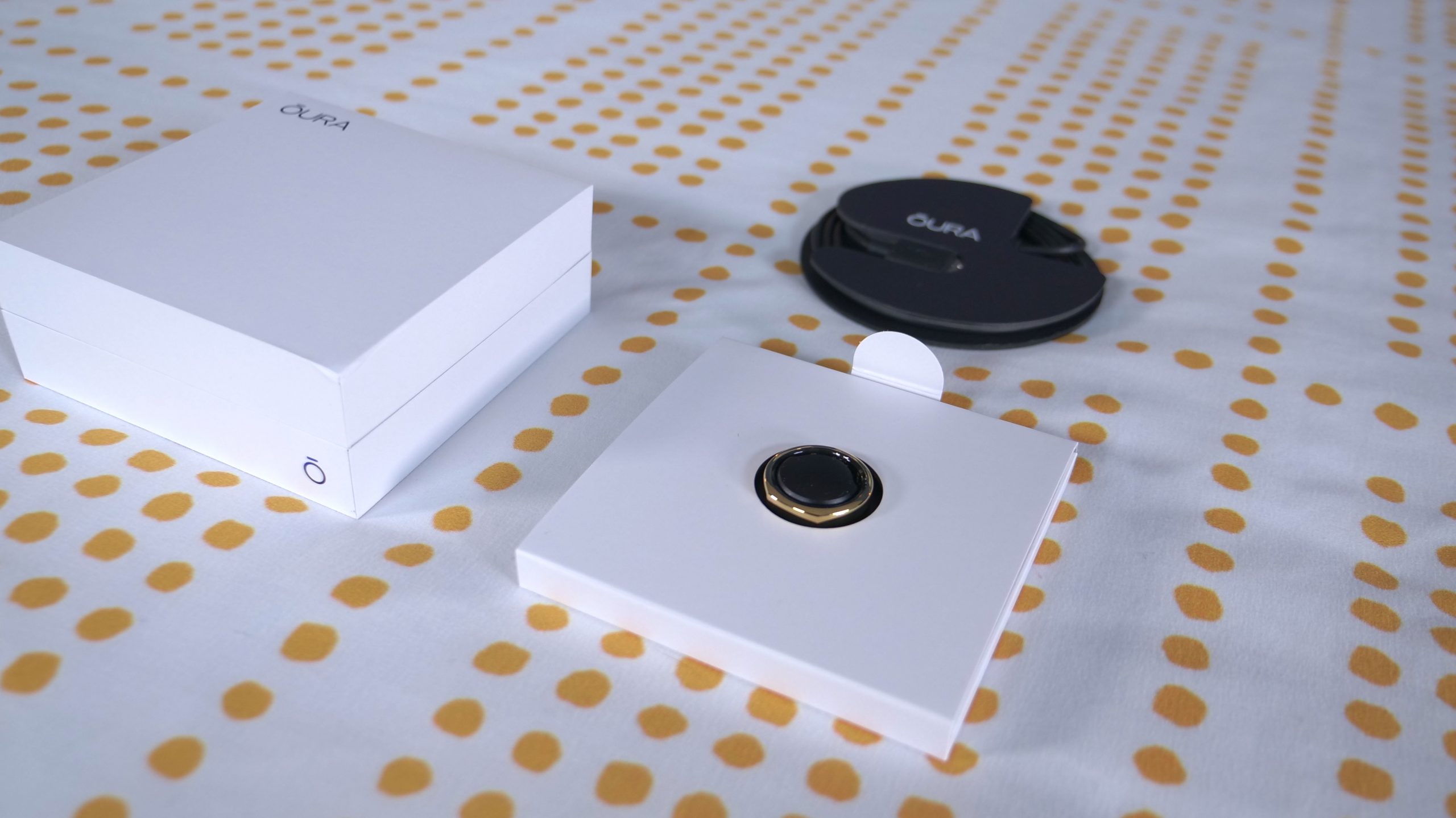 OURA Ring Generation 3
The Oura Ring is a wearable sleep, fitness, and health tracker. It's a ring with sensors that you wear on your finger.

It has in-depth sleep tracking, heart rate monitoring, health tracking, activity tracking, respiratory rate monitoring, temperature sensors, and more that you view in the Oura app.

The Oura Ring starts at $399 for the device and then after one month, you pay a $5.99/month fee to keep the full app membership. 

You can access sleep and health resources in the Oura app, like articles, meditating guides, breathing exercises, sleep sounds, and sleep stories. 

See the full

Oura Ring

review for more information.
Oura Ring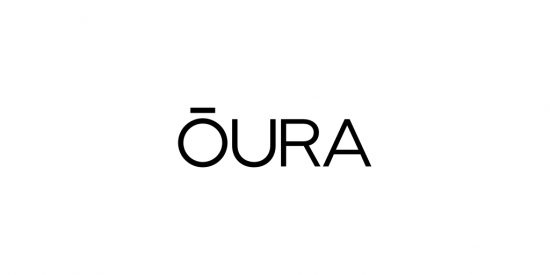 The Oura Ring is a wearable sleep and fitness tracker. Along with having a sleek ring look, it's all-encompassing with the data it tracks and resources it offers to help improve your sleep and overall health.