If you've ever woken up with a stiff or sore neck and thought, "Man, I have to get a better pillow," you're not alone (trust me). Sleeping on a pillow that doesn't offer you the right kind of support can not only dampen the quality of your slumber, but can also affect your general well-being on a day-to-day basis. But don't worry — Sleepopolis is here to help!
With guidance from the Sleepopolis Expert Network, I rounded up six pillows designed to alleviate neck pain in sleepers of all styles and positions. Keep reading to check out my top pillow picks, and learn a bit more about keeping healthy sleep posture.
Disclaimer: The content on Sleepopolis is meant to informative in nature, but it shouldn't take the place of advice or treatment from your physician or medical professional. This review is meant to be an informative guide of options for those looking to maintain healthy posture while they sleep. User experiences and needs will vary. If you experience lasting pain, soreness, or discomfort while sleeping, it's always a good idea to seek out a healthcare professional in person.
The Best Pillows for Neck Pain
Editor's Choice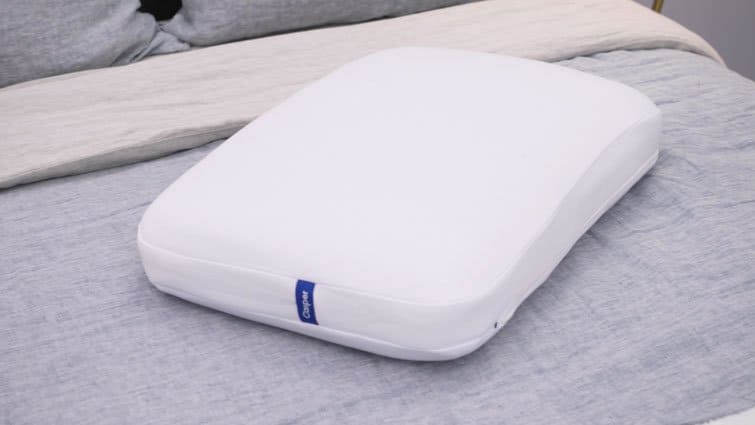 Casper Pillow
Up first my personal favorite — the Casper foam pillow. This pillow is designed to keep your head and neck properly aligned, preventing any future neck pain while alleviating any existing pain.
The balanced support of this pillow is designed by plush outer layers of foam to keep your head and neck comfortably cradled, and a firm inner layer of foam that conforms to pressure and supports neutral spine alignment. Back and side sleepers should appreciate the medium-firm, balanced feel and loft up to 5 inches here. This pillow maintains its shape overnight with the combination of high and low density foams.
This pillow is different from many foam pillows in yet another way — you won't get hot throughout the night thanks to Airscape foam promoting airflow and ventilation. If you are ready to change out your pillow to relieve some neck pain, I highly recommend trying out the Casper Foam Pillow; and if you're curious about this brand's other products, be sure to check our Casper pillow, Casper sheets, and Casper mattress reviews!
Price: $$, with a 30-night trial period to personally test it. 
Perfect For: Side and back sleepers looking for a lofty, balanced pillow with plenty of support for neck pain.
Save 10% with code SLEEPOPOLIS10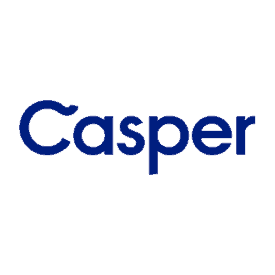 The Casper Foam Pillow sleeps cool and has the balanced support that's great for back and side sleepers!
Best Cooling Pillow for Neck Pain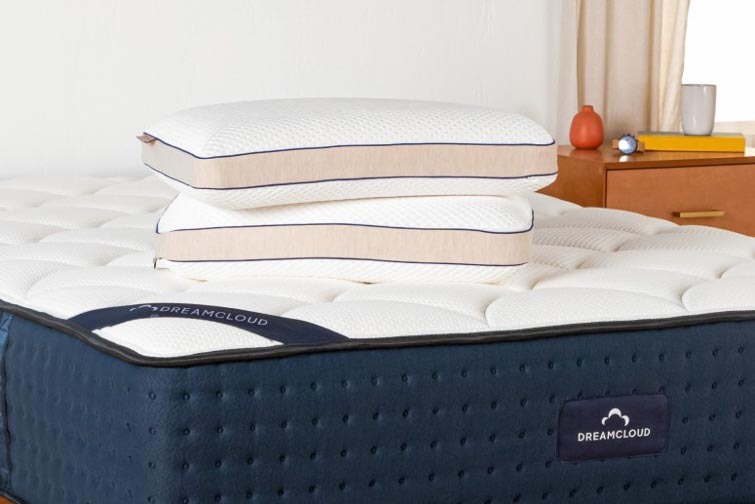 DreamCloud Best Rest Memory Foam Pillow
Neck pain can be even more aggravating if you're sleeping hot. That's why anyone who struggles to stay cool at night should look into the DreamCloud Best Rest Memory Foam Pillow. In addition to cradling the head and taking pressure off of the neck with its deep-contouring memory foam, it has a breathable cover and an infusion of coppergel. Both of these traits help the pillow – and thus the person – sleep incredibly cool.
Full DreamCloud Best Rest Pillow review coming soon!
Price: $99-$129, with a 50-night trial period.
Perfect For: Anyone who wants to stay cool while soothing their neck pain.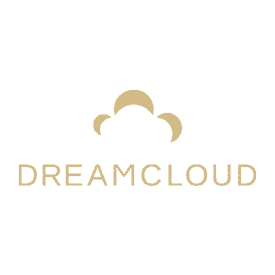 A contouring pillow with a dash of coppergel for extra cooling!
Best Pillow for Combo Sleepers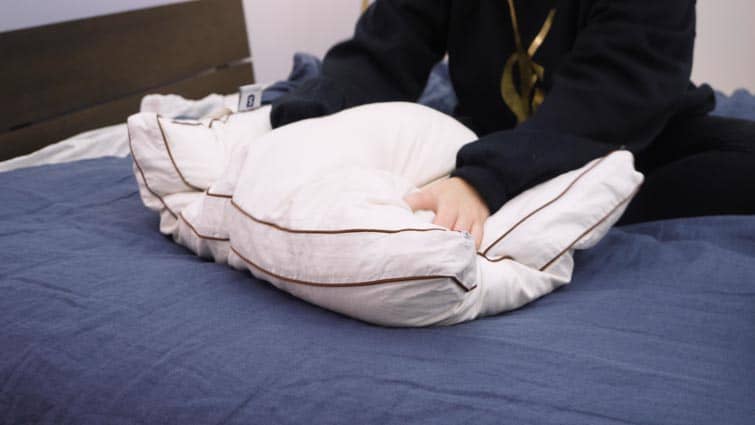 Saatva Latex Pillow
Combo sleepers who want to make sure their pillow supports them in every position should definitely dive into the Saatva pillow. 
Firstly, I must admit that I'm a combo sleeper and this is the pillow I currently use at home. I've been snoozing with it for about two years, and am so impressed by how seamlessly it adapts to every sleep style. It's lofty enough for side sleeping, compressible enough for stomach sleeping, and keeps me comfortably cradled when I'm on my back. 
It features a unique pillow-in-pillow design wherein a fluffy down-alternative cover envelopes a Talalay latex core. This combination strikes a cozy balance between soft and supportive, as the outer pillow offers a plush feel, while the inner core adds a buoyant boost. Plus, you have the option to use the pillow as is, or remove the middle insert!
If you primarily sleep on your back and side, I suggest using this pillow exactly as it comes. However, stomach sleepers looking to reduce the loft and firmness can easily unzip the pillow, and remove the latex core for a softer feel. For all the details on this great combo sleeping accessory, read my full Saatva pillow review! 
Price: $$$, with a 45-day trial period.
Perfect For: Combo sleepers looking for an all-position pillow with an adjustable loft!

A fluffable mix of down-alternative and Talalay latex makes this pillow cozy, cool, and great for combo sleepers! 
Best Pillow for Side Sleepers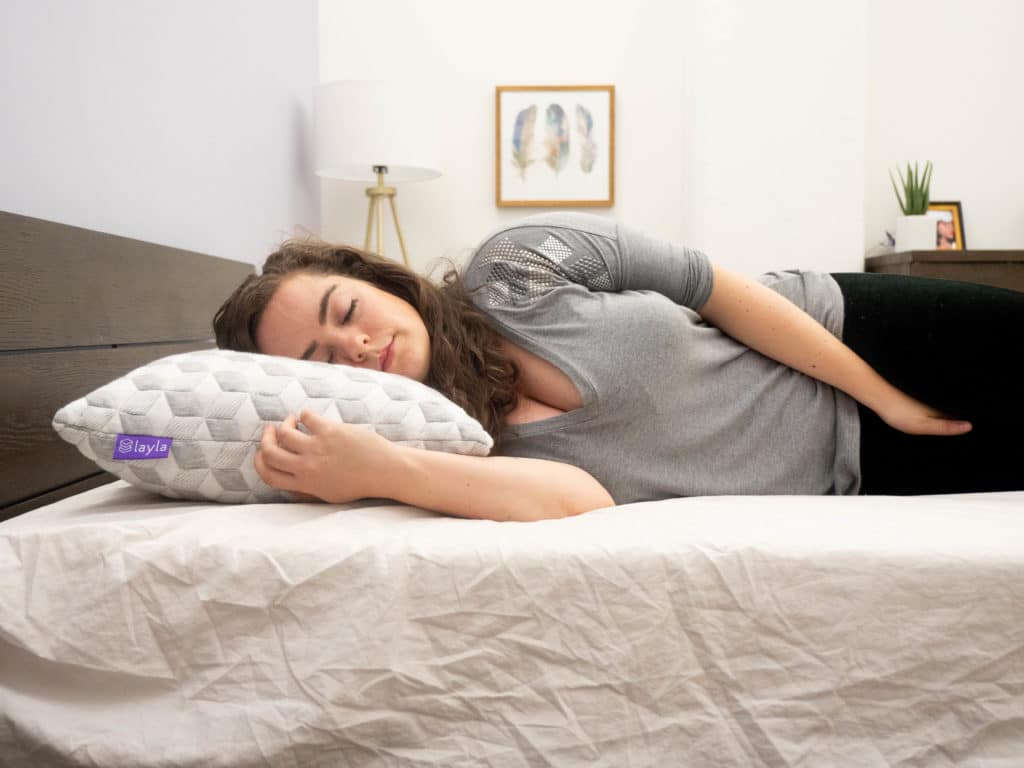 Layla Kapok Pillow
Side sleepers looking for a very lofty pillow to alleviate their neck pain should look no further than Layla!
This shredded memory foam pillow filled with Kapok, fibers harvested from the seed pods of Kapok trees which are used as a down alternative, features an exceptionally lofty 7-inch profile. This is particularly beneficial to side sleepers, as a lofty pillow of at least 4-inches is needed to keep healthy posture and relieve shoulder pressure. That said, this is one of the loftiest pillows I've ever tested, which might make it best-suited to those with broad shoulders. 
As a hot sleeper, one of my favorite things about this pillow is its copper-infused cover fabric! It's primarily made from polyester (which feels very soft to the touch), but has copper threads discreetly woven into the material in order to draw heat away from the body.
If you want to know more about my personal experience snoozing with this side-sleeper pillow, check out my full Layla pillow review. 
Price: $$$, with a 120-night trial period and a 5-year warranty!
Perfect For: Side sleepers looking for a lofty pillow to alleviate their neck and shoulder pain!
Check Price Here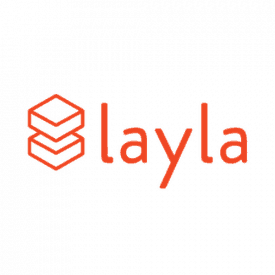 A copper infusion in the cover helps to make the Layla pillow ultra cool and comfortable. 
Best for Pressure Relief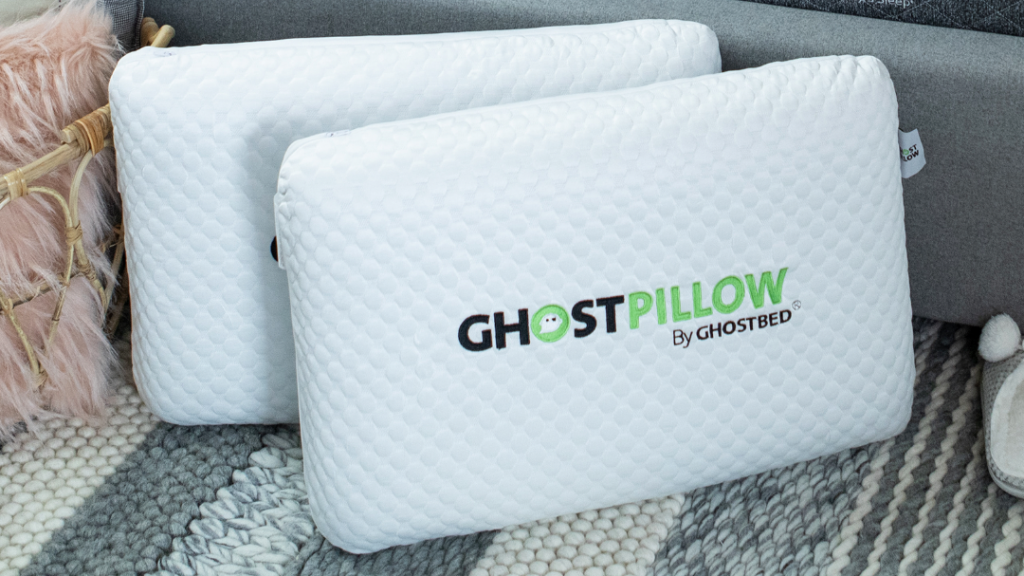 GhostPillow Memory Foam
If you struggle with neck pain, you know how impossible it can seem to find a pillow that keeps your neck in line and also relieves pressure. The GhostPillow memory foam pillow not only excels at cradling all your sensitive points, but also keeps you super cool all night long. The core products of the pillow have great neck support, but the soft memory foam on the outside allows you to feel cradled and comfortable no matter your preferred sleep position.
Typically I find that neck pain sufferers try to sleep on their back to prevent furthering the pain, and that is really where this pillow excels. It is the perfect amount of lift to keep the hips, neck and spine in line all night long. 
Price: $$, with a 101-night trial period.
Perfect For: Back sleepers needing supportive relief, as well as hot sleepers!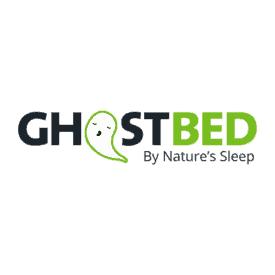 The GhostPillow Memory Foam offers some great support and pressure relief through its dense yet gentle memory foam fill.
Best Organic Pillow
Avocado Green Pillow
Eco-friendly sleepers looking to alleviate neck pain with an all-natural pillow are going to be most compatible with the Avocado Green. 
From the cotton cover fabric to the internal fill, this entire pillow is made from organic materials. It's filled with a blend of shredded Dunlop latex and a sustainable tree fiber called Kapok, which combine to offer a medium-firm feel. Additionally, it has a quick response to pressure that lets the sleeper rest on top of the pillow rather than sink into the material. 
One of my favorite things about this pillow is that it's adjustable, which allows sleepers of all styles to find their perfect loft. If you find this pillow to be too lofty or firm, simply unzip the pillow and remove the stuffing until you're satisfied! That said, I suggest stomach sleepers remove some fill to reduce the loft before snoozing with this pillow. 
This pillow is traditionally shaped, which means you're more than welcome to dress it with a pillowcase. But its organic cotton cover fabric is hypoallergenic, soft, and easily machine washable (so feel free to enjoy it without a pillowcase!). 
For the full scoop on this pillow, be sure to check out my full Avocado pillow review! 
Price: $$, with a generous 100-night trial and a 1-year warranty. 
Perfect For: The eco-friendly sleeper looking for a supportive pillow with an adjustable design!
See Latest Deals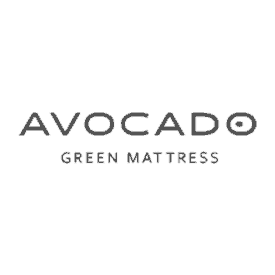 Made with all-natural latex, the Avocado pillow is both eco-conscious and supportive! 
Best Latex Pillow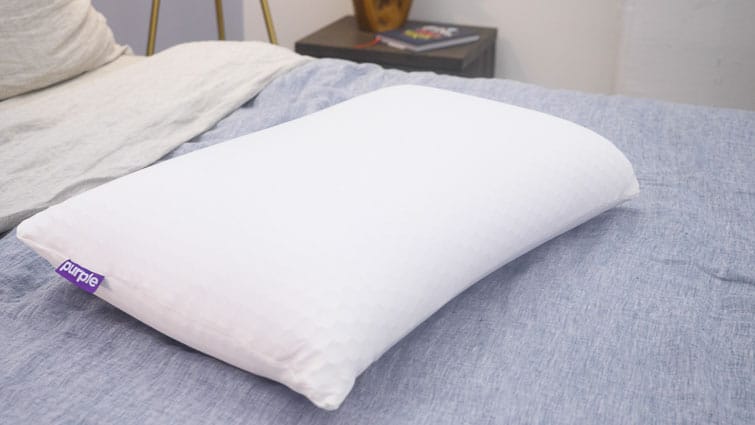 Purple Harmony Pillow
The Purple Harmony is an all-position pillow designed to support you whether you snooze on your back, side, or stomach — or a combination of these!
Made from a blend of Talalay latex and Hyper-Elastic Polymer, this pillow offers a springy kind of support that adapts to the natural contours of your head and neck. For those unfamiliar, Hyper-Elastic Polymer is the brand's proprietary material, designed to be super bouncy and durable. It's kind of rubbery, has a very quick response to pressure, and helps this pillow maintain its shape. 
In my experience, this pillow's quick response to pressure served to hold my head, neck, and spine in neutral alignment. I was also impressed by how it returned to its original shape every morning, rather than losing its loft and support. Plus, its ability to support me in every position makes it an excellent choice for combo sleepers.
Additionally, hot sleepers might like to know that every part of this pillow's construction is ventilated for better breathability! For more about my personal experience snoozing with the pillow, be sure to check out  my full Purple Harmony review.
Price: $$$, on the high end of price tags for pillows — but keep in mind that you've got a 100-night trial period to test it out. 
Perfect For: Combo sleepers looking for a bouncy and breathable pillow!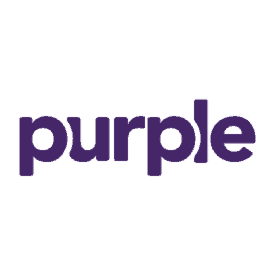 The Purple Harmony is great for any position sleeper and is extremely breathable to help you sleep cool through the night!
Best Memory Foam Pillow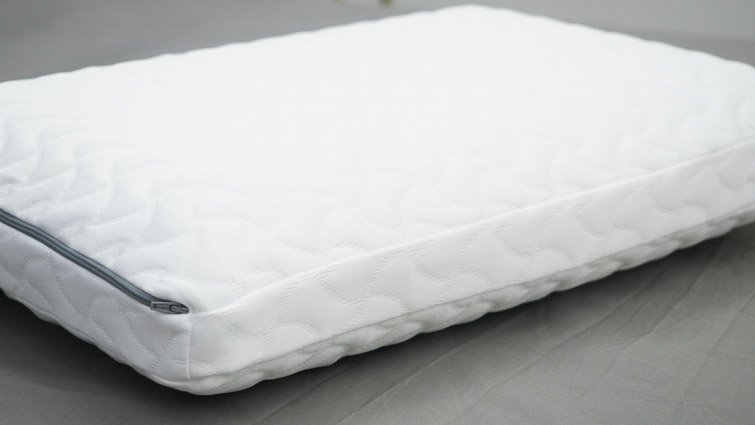 Tempur-Pedic TEMPUR-Cloud Pillow
If you're a memory foam fan who sleeps hot, this pillow is for you.
Filled with one thick piece of Tempur-Pedic's memory foam, the TEMPUR-Cloud Breeze offers a moldable feel, and a super slow response to pressure. Those who like to sink deeply into their pillow are likely to be most compatible with this one. Plus, it features a high loft and medium-firm feel, ideal for helping side sleepers maintain healthy posture. 
That said, a common complaint about memory foam is that it traps heat and warms up throughout the night… But not this pillow! Two proprietary cooling gel pads keep both sides of the pillow feeling cool and cozy all night long. As a hot sleeper myself, I can tell you this is one of my all-time favorite memory foam pillows because it feels so cooling against my face.
That said, those who love memory foam but don't want a cooling pillow should check out my full review of Tempur-Pedic pillows (this brand offers quite a few options!). But if you're a side sleeper looking for a cool and soothing memory foam pillow, I heartily suggest you give this one a try. 
Price: $$$, a little pricier than the others in this roundup — but, to me, the fact that it's backed by a 5-year warranty inspires confidence that this brand proudly stands behind its product.
Perfect For: The side sleeper who runs hot and loves the feel of memory foam! 
Tempur-Pedic TEMPUR-Cloud Pillow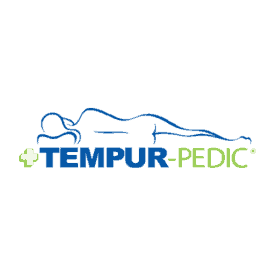 Tempur-Pedic TEMPUR-Cloud Pillow
The TEMPUR-Cloud pillow provides the great body contouring memory foam feel that Tempur-Pedic is known for and is a great choice for the back sleepers out there!
Best Down Pillow
Brooklinen Natural Down Plush
Stuffed full of Canadian down feathers, this Brooklinen Natural Down Plush Pillow features a high fill power of 600. When shopping for down products, it's important to note that fill power determines how fluffy and lofty it'll be (and 600 means very fluffy). Sleepers in the market for big ol' feather pillows are sure to enjoy this one. 
That said, this pillow's tall 5-inch profile is easily compressed into a low loft of 2-inches, as natural down is a very soft material. In fact, this pillow has a malleable quality that lets you push, press, and fold it to meet your unique needs. As for me, I like to fold one corner under my arm when I'm on my side for extra comfort.
Meanwhile, sleepers with allergies might like to know that this down has been treated with Ultra Fresh Antibacterial Additives, an OEKO-Tex technology used to make it hypoallergenic. So if you tend to avoid real down because of sensitive skin or allergies, just remember that this pillow was crafted to be extra resistant to mold and mildew.
Learn everything there is to know about this pillow in my full Brooklinen Natural Down pillow review!
Price: $$, which is a great value for a natural down pillow. Plus, Brooklinen offers a 365-day return policy and a lifetime warranty.
Perfect For: Sleepers of all styles looking for a soft and lofty pillow filled with 100% real down!
Save 15%

Brooklinen's Pillow provides plush and fluffy comfort for those interested in ethically sourced down! Enjoy 10% off your order with code SLEEPOPOLIS10!
Best Pillow for Stomach Sleepers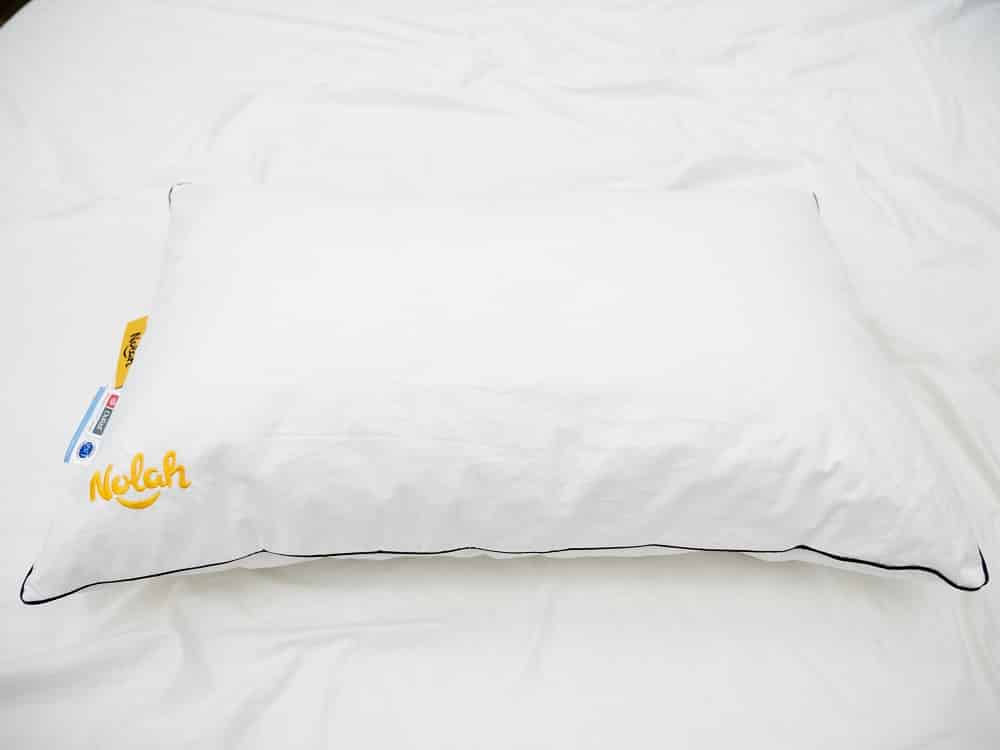 Nolah AirFiber Pillow
Okay, stomach sleepers — this one's for you. The Nolah AirFiber pillow is soft, fluffy, and made with the prone position in mind. 
Filled with the brand's proprietary down-alternative, the Nolah AirFiber pillow is super soft and compressible into a very loft. Remember: stomach sleepers need a soft, low-lofted pillow in order to maintain healthy posture and alleviate neck pain. That said, this pillow can be pushed, folded, and pressed into a loft of less than an inch! 
Stomach sleepers who love the feel of real down but don't want to sleep on animal products are probably going to be most compatible with this pillow. It's crafted to feel feathery but, rest assured, no real feathers are used to make it! It's 100% hypoallergenic, so those with down allergies should feel free to roll around with the Nolah AirFiber.  
Plus, its cotton cover fabric is infused with Phase Change Material, a super cooling textile used to pull heat away from the body.
Stomach sleepers who run hot should definitely take a look at my Nolah pillow review! 
Price: $$, with a 120-night trial period!
Perfect For: Stomach sleepers looking for a fluffy, feathery, cooling pillow!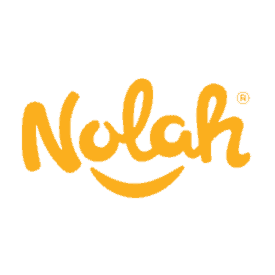 The fluffy down-alternative in this pillow allows sleepers to shape and fold it until they've found the loft and firmness of their liking!
Choosing The Right Pillow for Neck Pain
Even if you don't deal with chronic neck pain, choosing the right pillow is crucial to maintaining healthy posture while you sleep. If you're pretty sure your pillow is responsible for that crick in your neck, it's time to upgrade your sleep accessories.
I've chosen six different pillows designed to meet the needs of a wide range of sleepers, and they all have one very important thing in common — they help you maintain a neutral spine. Now, when it comes to alleviating neck pain, neutral spine alignment is the name of the game. Essentially, this means your head, neck, and spine are all resting in line with their natural curvature, and are not craned or strained in any way. (1)
During the course of my research, I spoke with physical therapist Dr. Keith Poorbaugh of the Sleepopolis Expert Network. He told me that if your head or neck is thrown out of neutral alignment with your spine, you're not only at greater risk of neck pain, but it's likely to put pressure on your shoulder and lower lumbar region as well.
Dr. Poorbaugh reminded me that since every body is built differently, the same pillow and position is not going to work for every sleeper. However, he did offer some general tips for finding healthy spine alignment:
Position — Choose a sleeping position that supports a neutral spine. This could be represented by ears in line with shoulders, or chin in line with sternum. The primary purpose of this is to support the natural C curve of the cervical spine, which will often require pillows to be fluffed up to support the mid-cervical spine.
Stomach Sleeping — If you can, choose a side-lying position or the supine position. Avoid the prone position, as it tends to position the upper cervical spine at end-range rotation or extension.
Every Body is Different — Neck pain problems can range from articular (joint-related), myofascial (strains, sprains, trigger points), neurogenic (nerve irritation (tension/compression) or somatosensory (loss of positional awareness). Proper pillow support isn't the same for everybody.
Pillow Maintenance — After 6-8 months, check in to see if your pillow is still offering you proper support. If not, replace it as soon as possible.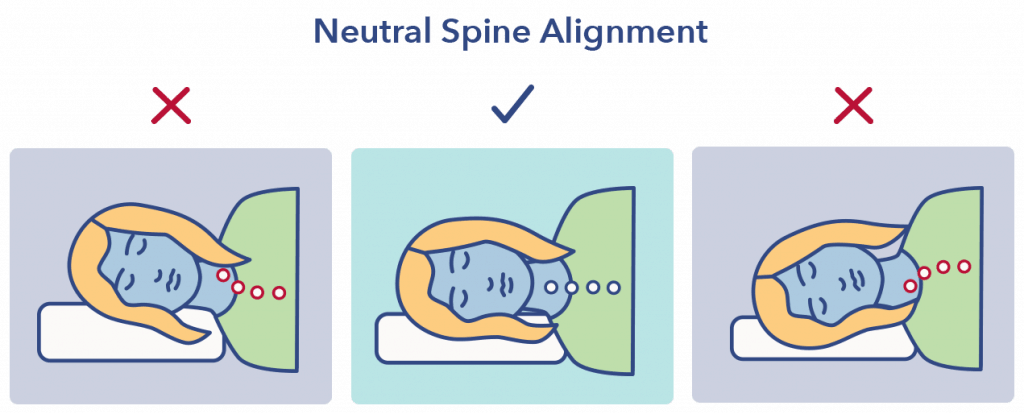 With neutral spine alignment in mind, let's dig into this pillow roundup, shall we?
Final Thoughts
Well, there ya have it, folks. Those are my top pillow picks for sleepers looking to alleviate neck pain. But remember: it would be a shame for your pillow's hard work to go to waste because you're sleeping on the wrong mattress. So, if you think it's time for an upgrade, check out our guide to the best mattresses.
In the meantime, let's recap the most important points when it comes to alleviating neck pain:
Neutral Spine Alignment — When you're lying in bed, you should never feel like your head is being forced out of neutral alignment with your spine. Your ears should be in line with your shoulders, and your chin should be in line with your sternum.
Loft & Support — Different sleeping positions require different lofts and levels of firmness. Side sleepers are most compatible with a lofty build and medium firm to firm level of support. Back sleepers are best suited to a medium loft and soft-medium firmness.
Stomach Sleepers — Stomach sleepers need to make sure their pillows are low in loft and soft in feel. The lower the loft, the less likely it is that the head will be craned upward, out of alignment with the spine.
Adjustability — Being able to adjust the level of loft and support is a good way to customize the support that's best suited to your specific needs/body type.
Sarah is the Senior Writer and bedding expert at Sleepopolis. Every week, she personally tests and reviews new pillows, sheet sets, and other sleep accessories. She accompanies every video review with a meticulously detailed article to ensure her audience has all the pertinent info they need for the best shopping experience possible. Perhaps that's why her fans have dubbed her "the most thorough pillow reviewer on the Internet." Having tested everything from sleep trackers to mattress toppers, Sarah's expertise runs deep and is always expanding. She received her degree in Creative Writing from Brooklyn College and spends her free time doing stand-up, making pasta, and hanging with her cats.