Do you ever toss and turn in the night because you're too hot or too cold — or perhaps, too sweaty? Well, you're in luck. Swiss sleepwear company Dagsmejan is taking a tech-focused approach to creating pajamas meant to bring sleepers a deeper night's rest. The brand says its PJs are not only sustainable, but feature the latest textile technologies to help regulate temperature and provide coziness while you snooze.
Is this too good to be true? I wanted to find out for myself. In this Dagsmejan pajamas review, I'll test out their BALANCE sleepwear collection, which the brand says helps you keep an ideal sleeping temperature while also bringing you serious softness. There are a lot of different styles and options to choose from on Dagsmejan's website. Since I sleep hot, I wanted to try out the BALANCE collection with the patented NATTWELL technology.
I tested the long-sleeve top and pants cuff bottoms. I was hesitant to try long sleeves and pants since as mentioned, I can get a little toasty, but what better way to put these jammies to the test? Keep reading to find out what they're made of, my experience sleeping in them, who I do and don't recommend them for, and more.
In a hurry? Skip down to my review summary.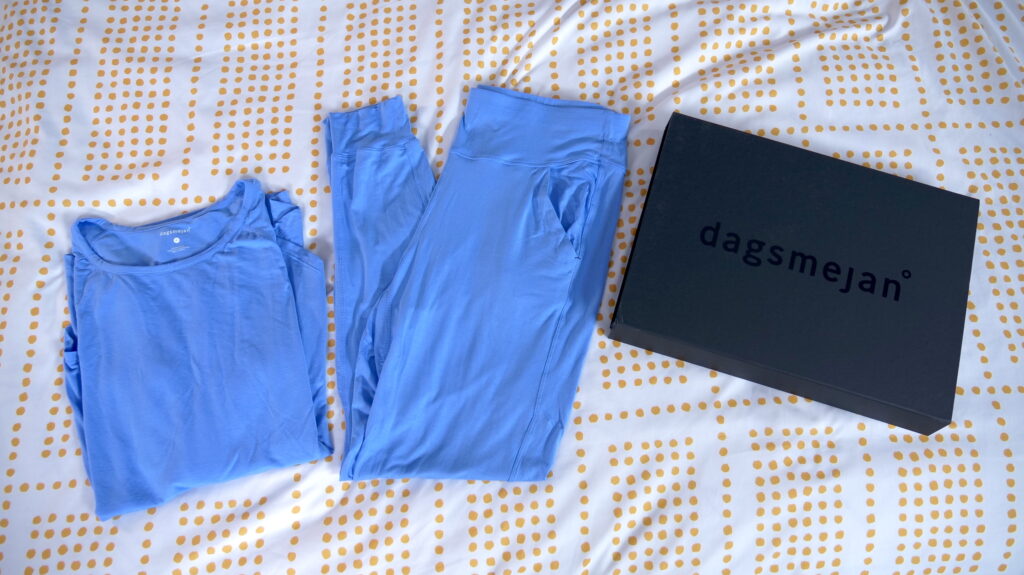 Dagsmejan Pajamas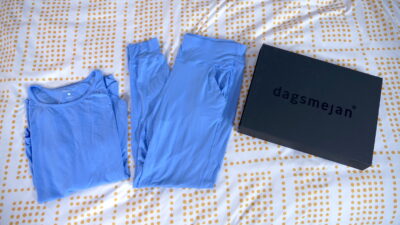 Dagsmejan pajamas are super soft and lightweight. They're designed to help regulate your body temperature throughout the night.
Sleepopolis Score
4.80 / 5
Read Full Review
What It's Like to Sleep in the Dagsmejan Pajamas
My immediate thought when putting on the Dagsmejan pajamas was that they're very soft — I'm talking buttery smooth — and lightweight. They have some nice stretch to them and almost reminded me of Under Armour fabric. This texture kept up even after washing them.
The top is a long-sleeve shirt that offers the right amount of looseness. The pants were cuffed at the bottom, had a stretchy, higher waistband, and… pockets! I felt both were really comfy to wear. I'm a big fan of jogger-style pants, so I automatically liked these, but I think even those who don't typically wear a cuffed style would like them since they're so lightweight and don't provide any sense of tightness around the ankles or waist.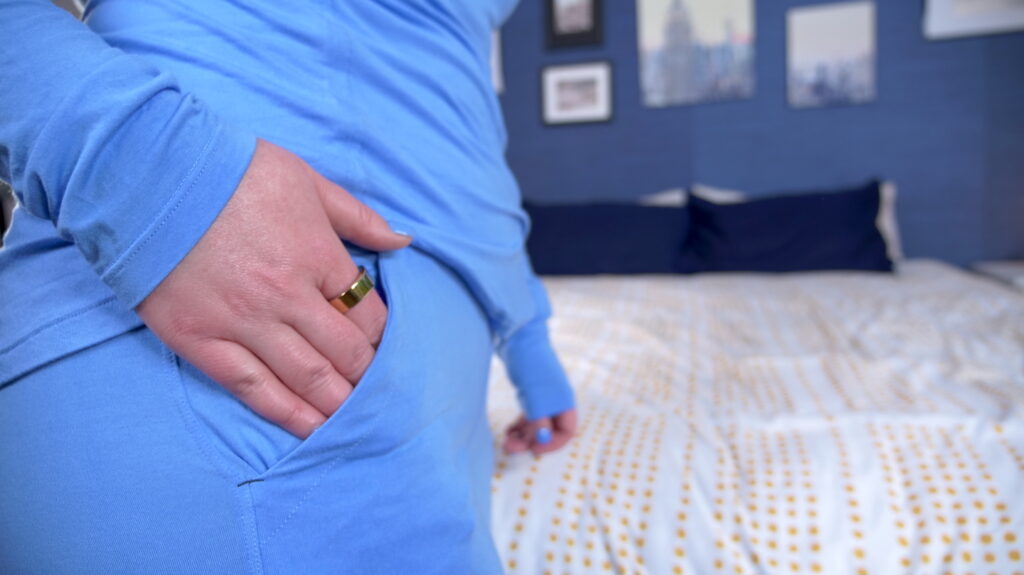 Sleeping in these pajamas was excellent. They stayed in place all night, so no pulling down or up different articles of clothing. I also really love how they have flat seams and no tags. And they really did keep me at a great temperature.
I've slept in them four nights as of writing this review and each night I felt like I had a great night's sleep. I will note I'm usually a pretty good sleeper, but I do tend to battle the blankets as I get too hot or too cold. Sometimes I wake up and it's as if a small tornado twisted my comforter up around me. I didn't wake up hot or feel the need to toss blankets off of me while wearing these — nor did I feel too cold.
What are the Dagsmejan Pajamas Made Of?
These pajamas are made of patented NATWELL fabric, with 95 percent modal and 5 percent spandex. Dagsmejan says NATWELL technology is six times more breathable than cotton, four times better at moisture management, and twice as soft.
The company says they're sustainably made with natural beechwood fibers and ultimately require 20 times less land and water to make than cotton. Even the box they arrive in is 100 percent recyclable with biodegradable bags inside. The brand's earned several third-party certifications, including being OEKO-TEX certified, which means its products are non-toxic throughout all stages of its processing.
Dagsmejan's worked with sleep experts and universities to design and engineer these pajamas in order to improve sleep quality and target specific physiological sleep needs, including body temperature regulation. There have been several studies on modal and beechwood fibers that support a lot of Dagsmejan's claims. Click here to learn more.
Dagsmejan says the NATTWELL technology has the following evaporative cooling and moisture wicking benefits for its BALANCE collection:
Excess heat is released through the fabric
Sweat is pulled away from the skin
Some sweat is saved in the fabric to help cool you down as it evaporates
Additionally, the BALANCE collection pajama top comes in nine different colors and the bottoms come in 10 different colors. I tested the color Serena Blue.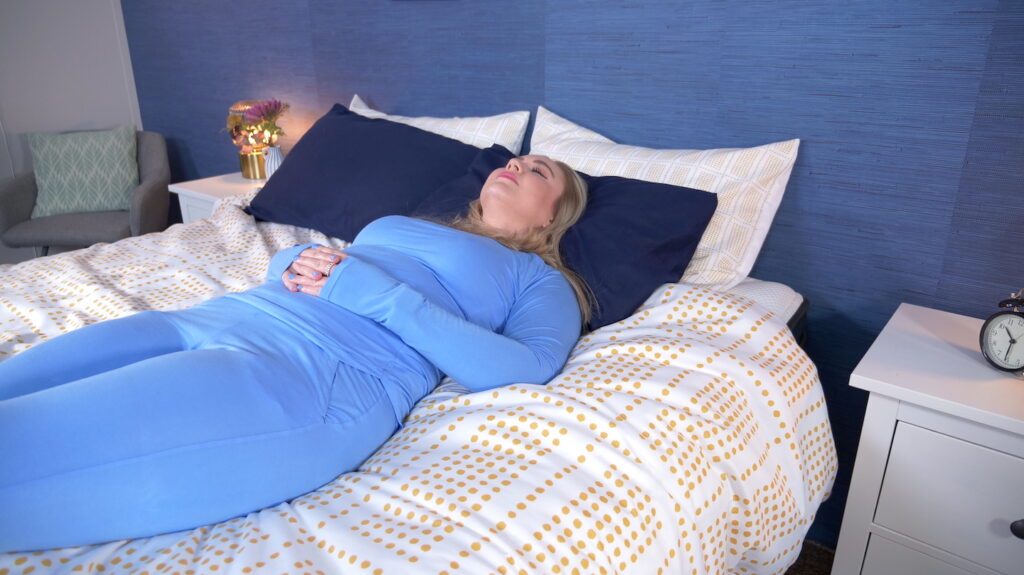 In this collection, you can also purchase a loose fit long sleeve shirt, wide leg pants, a short sleeve shirt, shorts, dresses, leggings, a tank top, a robe, a poncho, maternity wear, bedding, sleep masks, and more.
Dagsmejan Pajamas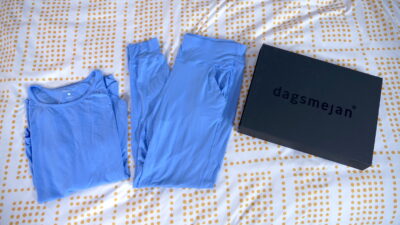 Dagsmejan pajamas are super soft and lightweight. They're designed to help regulate your body temperature throughout the night.
Sleepopolis Score
4.80 / 5
Read Full Review
Are the Dagsmejan Pajamas True to Size?
I know firsthand how difficult it can be to buy clothing online and wonder if the sizing chart is accurate or what's going to be the right size for you. We all know those brands where it seems we can fit into six of their sizes depending on the article of clothing (sigh).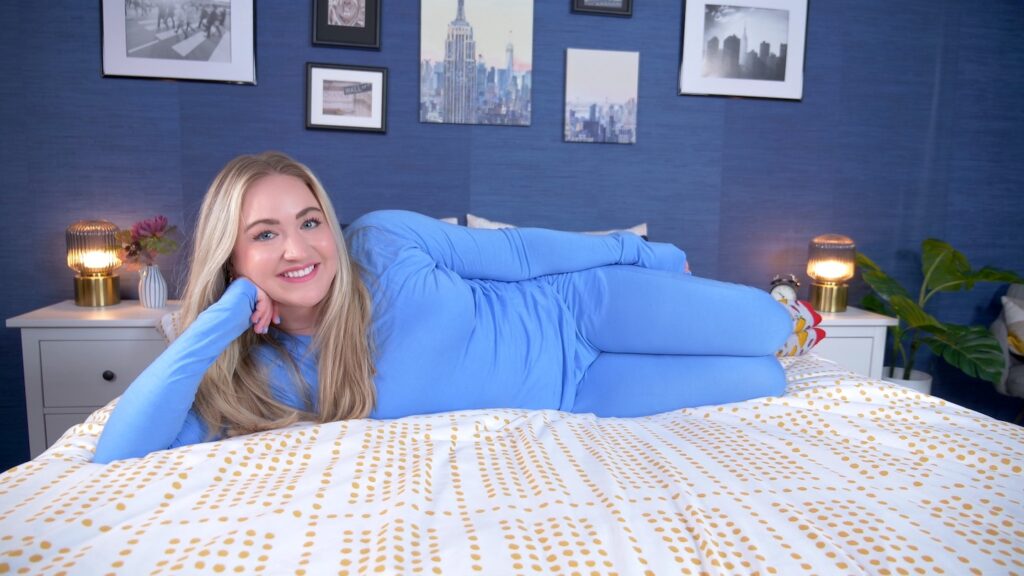 I'm 5'4" and am most often a size small or medium in pajamas, so I went with medium for these. I thought they fit great and had just the right amount of looseness for me. However, if you don't like having any bagginess whatsoever and prefer a snugger fit, I'd size down.
Dagsmejan Pajamas Size Chart
The Dagsmejan BALANCE collection pajamas are offered in women's sizes XS to 2XL, as well as being offered in men's sizes S to 2XL. The size chart below is for the women's pajamas that I tested.
| | | | | |
| --- | --- | --- | --- | --- |
| Size | Numeric Size (US) | Waist (Inches) | Hip (Inches) | Inseam (Inches) |
| XS | 4-6 | 25-27 | 34.4 | 30.7 |
| S | 6-8 | 27.4-28.9 | 36.8-38.4 | 30.7 |
| M | 8-10 | 29.3-31.1 | 38.8-40.4 | 30.7 |
| L | 12-14 | 31.5-33.5 | 0.4-42.3 | 30.7 |
| XL | 16 | 33.9-35.8 | 42.7-44.3 | 30.7 |
| 2XL | 18 | 36.2-38.2 | 44.7-46.3 | 30.7 |
Are the Dagsmejan Pajamas Worth the Money?
These pajamas have some high-quality materials and technology — and their price reflects that. At full retail, the long sleeve shirt is $99.90 and the pants cuff bottoms are $99.90. If you don't struggle with your body temperature at night or night sweats and have pajamas you already enjoy, it may not be worth the splurge.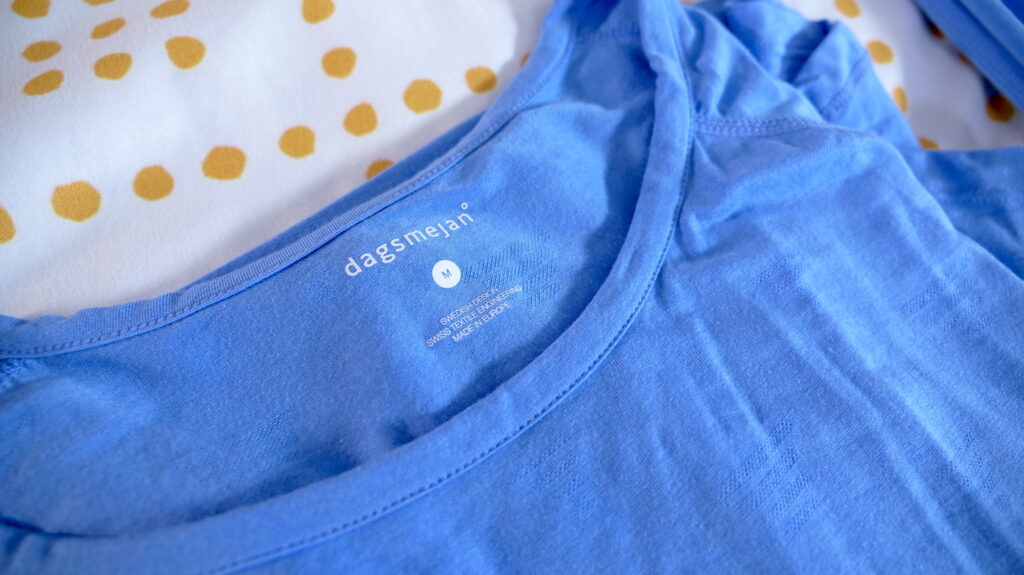 However, I can tell you they're extremely soft, lightweight, and I've slept great in them so far. They also feature science-based technology unlike anything I've had in pajamas before.
Dagsmejan Pajamas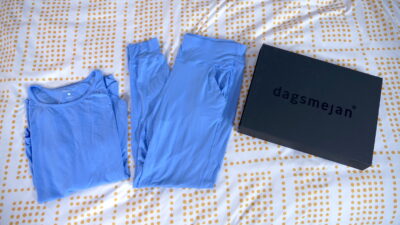 Dagsmejan pajamas are super soft and lightweight. They're designed to help regulate your body temperature throughout the night.
Sleepopolis Score
4.80 / 5
Read Full Review
Are the Dagsmejan Pajamas Right for Me?
Now that we've covered a lot about these PJs, let's go over whether or not they're the right pick for you.
Who Should Buy the Dagsmejan Pajamas
Sleepers wanting the latest technology: Dagsmejan has put major research into creating its patented fabrics to help regulate temperature and be comfortable for sleepers. It's not often you can come across evidence-based, scientifically proven pajamas to help you sleep comfortably.
Those after a luxuriously soft feel: These pajamas are super soft and also lightweight. I could snuggle up in them all day.
Hot or cold sleepers: The BALANCE collection specifically targets sleepers who struggle with maintaining a comfortable temperature throughout the night or deal with night sweats. There are also other Dagsmejan collections for people who specifically sleep hot, sleep cold, need recovery, and more.
Who Shouldn't Buy the Dagsmejan Pajamas
Budget shoppers: Made with high-tech, sustainably-sourced materials, these pajamas are on the more expensive side.
Folks who want minimal maintenance: These pajamas need to be machine washed with a low spin and then air dried laid flat. If you're the type who likes to throw your clothes into the washer and dryer without worry, these may not be the best for you.
Sleepers wanting a thick fabric: These jammies are lightweight and breezy. If you're looking for a thicker set of pajamas, like you'd find in flannel or fleece, you may want to keep looking.
Dagsmejan Pajamas Policies and FAQs
Where are the Dagsmejan pajamas made?

They're 100 percent made in Europe.
Does Dagsmejan offer free shipping? 

They offer free shipping on orders above $150.
How long does it take to receive Dagsmejan pajamas?

It takes up to 48 hours for Dagsmejan to process orders and then shipping times depend on location. The average time for the United States and Canada is two to four working days.
Does Dagsmejan accept returns?

Yes. You can get a refund up to 14 days after receiving your pajamas. Returns are free in several countries, including the United States.
Can you machine wash Dagsmejan pajamas?

The brand asks you to machine wash the pajamas at 104 degrees Fahrenheit with a low spin. Do not tumble dry or dry clean. Instead, lay them down flat to dry. The brand suggests using a laundry bag to protect the fabric and avoiding fabric softener or bleach. They also recommend using a mild plant-based detergent.
Does Dagsmejan have pajamas for men? 

Yes! They have several collections and styles for men. Dagsmejan also has pajamas for babies, along with bedding, socks, relax wear, and more.
Sources

MOSES & GNANAPRIYA, Orient. J. Chem., Vol. 32(2), 1099-1110 (2016)
Below, you'll find my star ratings for these pajamas.
Materials

Comfort

Value

Size Range

Style