In the world of online mattresses it seems that just about everyone has heard of Casper. And it's not without good reason. Over the last two years Casper's success has helped grow the online mattress industry faster than anyone could have imagined. As demand for high quality mattresses online has grown so has the number of start-up companies stepping up to create their own innovative and comfortable mattress.
By all accounts, the Casper is a pretty good mattress. The design, build, and materials strike a balanced feel that's suitable for many sleepers. However, as the industry has grown so has competition. Over the last two years several new mattress companies have stepped up to the plate to challenge Casper. A few of these companies have more than succeeded and developed exceptionally well built and designed products that are turning many heads.
Over the last year I've had more and more readers ask me for Casper alternatives. The following mattress companies are four of my favorites that are each helping to innovate and reshape the mattress industry for the better.
Leesa
Launching at the end of 2014 Leesa has quickly gained a significant following as more sleepers every day discover the balance of the Leesa's design. Leesa is a 10″ all foam mattress built from different types foams.
The top layer of the Leesa is 2.0″ of Avena foam. Avena foam is a latex foam alternative. It has the same great feel, comfort, bounce, and cooling you get from latex. However, it offers improved durability and longevity over latex. This layer sits on top of a 2.0″ memory foam layer that relieves pressure and provides support. Finally, both of these layers sit on a 6.0″ high-density support foam base.
Leesa uses 4.0″ of comfort foam (2″ of Avena + 2″ of memory foam). Leesa is one of the first online mattress companies I tested that used 4″+ comfort foam. The difference between 3″ and 4″ of comfort foam may not sound like much, but trust me, the feel difference it creates is significant. The additional foam improves the balanced feel, deep compression support, and body contouring.
Additionally, the usage of Avena instead of latex foam also serves to improve the longevity and durability of the mattress. Lastly, Leesa's cover provides great cooling, has a sharp aesthetic, and is quite resilient to damage.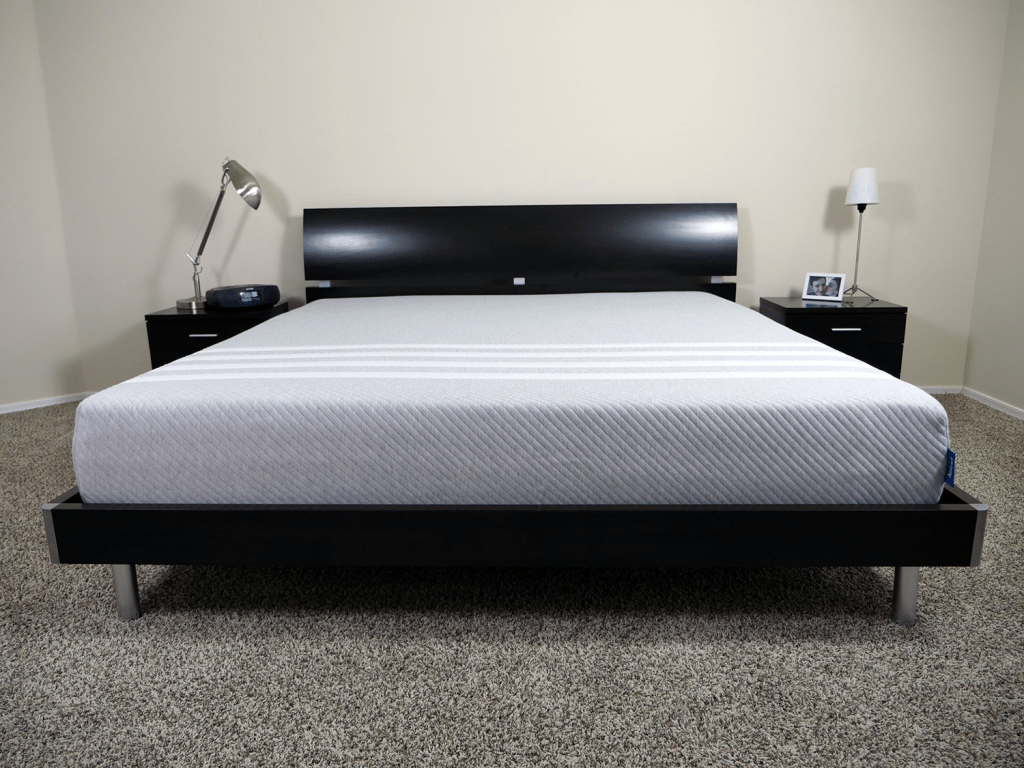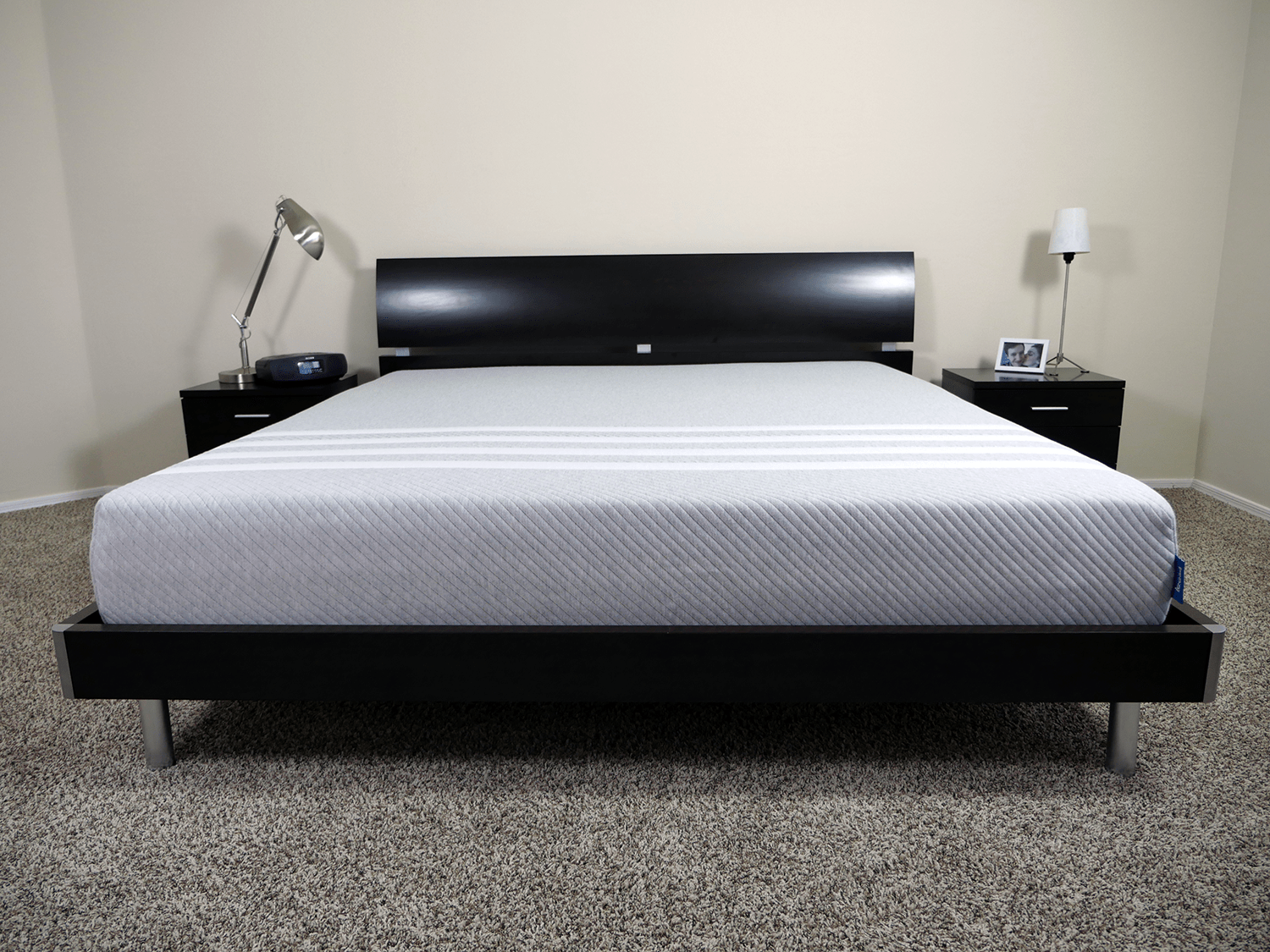 Leesa compares similarly to the design, feel, and build quality of Tempur-pedic. You can try the Tempur-pedic Cloud Prima & Flex Supreme (it's a bit of a cross between the two) to get an idea of how the Leesa feels. See my Leesa vs. Tempur-pedic comparison for more info.
On a personal note, I really love Leesa's commitment to their community and helping others. From their very first day Leesa has been supporting their Leesa 1-10 program. For every 10 mattresses that Leesa sells they donate 1 mattress to homeless shelters and others in need. They have already made significant donations to the Norfolk Union Mission and Bowery Mission in NYC in 2015. It's really refreshing to see a company that cares as much about making a positive impact as they do about creating a great product.
The Leesa is priced at $940 for a Queen. However, when you use this discount promo code it brings the price down to $865.
Loom & Leaf
Loom and Leaf is the spiritual child of online mattress sage, Saatva. Saatva was one of the first online mattress companies to start selling online 4 years ago. Saatva, a luxury coil-on-coil mattress, launched Loom & Leaf (their luxury foam mattress) earlier this year and it is rapidly becoming one of the most popular online mattresses.
The Loom & Leaf is built from 4 different layers of foam. L&L uses 6.5″ of comfort foam (2″ gel foam, 2.5″ memory foam, and 2″ of transitional foam) on top of a 5.5″ support foam base. At 6.5″ of comfort foam the Loom & Leaf has one of the thickest comfort layers I've tested. This extra thickness adds longevity to the mattress and will also improve deep compression support. Additionally, the L&L uses a 5/8″ layer of foam within the cover. This is the thinnest padded cover I've seen, making it a great compromise between those who like a traditional look and feel, but want to try more of a modern contouring foam support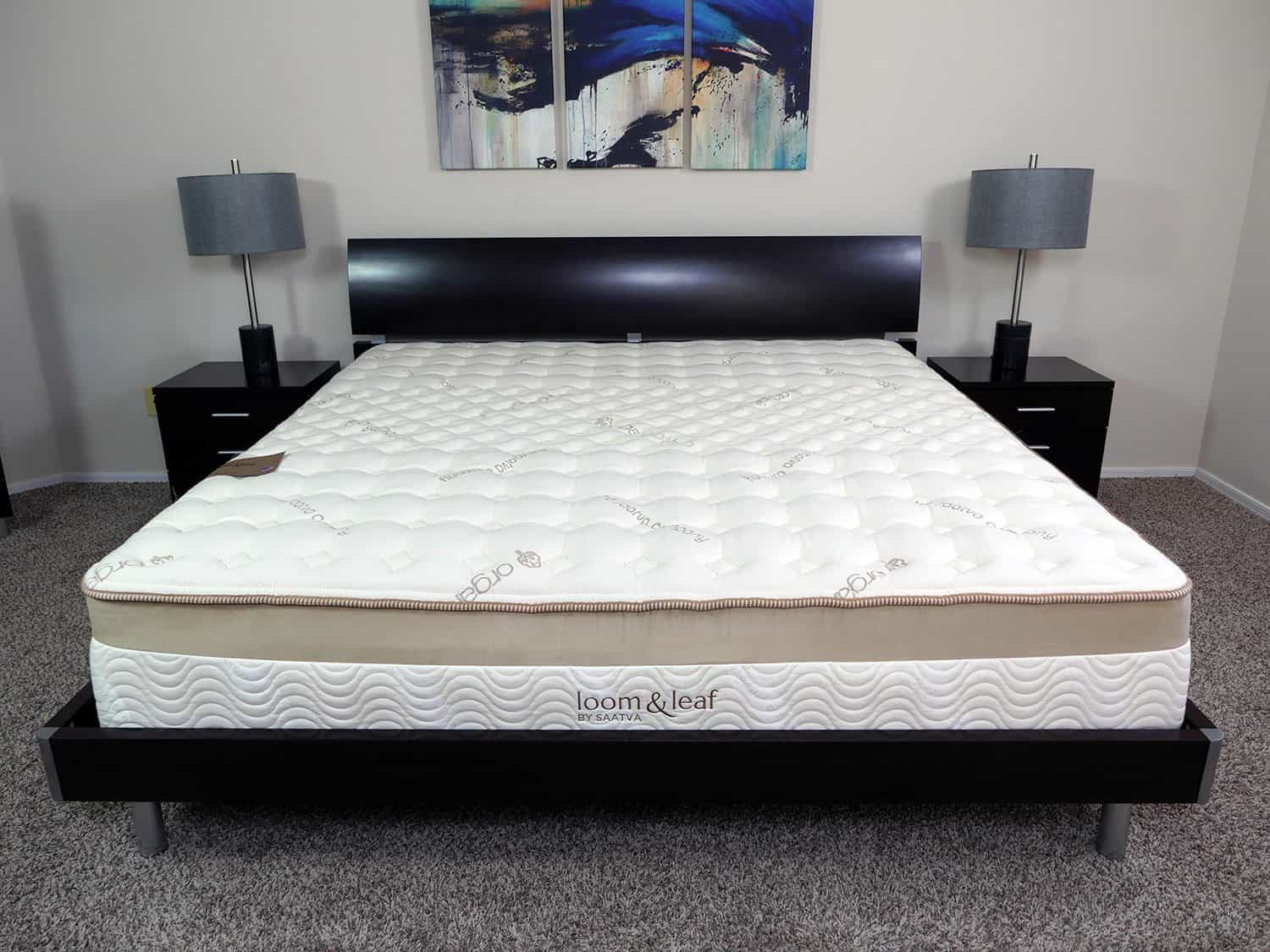 What really makes the Loom & Leaf special is their material selection. Loom & Leaf is made using a 100% organic cotton cover, plant-based foams, and natural thistle as the flame retardant (as opposed to a fire sock). Is it 100% organic and all natural? No, but it is natural where it counts. This compromise allows the price to remain more reasonable, while still having some of the more important natural and organic material components.
The Loom & Leaf mattress is $1,099 for a Queen (sadly no discounts) and is available in 2 firmness levels, medium (5.5 out of 10) and firm (8-8.5 out of 10).
Helix
The Helix mattress is one of the most unique mattress concepts I've tested to date. Every Helix is made custom ordered based upon the specific needs, desires, weight, body type, medical conditions (if any), and other personalized information for each sleeper.
The Helix mattress is built from 4 layers of latex, microcoils, poly foam, and support foam. My personalized Helix mattress included 2.0″ responsive poly foam, 2.4″ microcoils, 2.0″ poly foam, and 4″ of support foam. Since each Helix is customized to an individual sleeper's specs the layer thicknesses, order of layers, foam density, and firmness will all vary a bit. Some Helix mattresses may have a little more or less of any particular material in order to get the right feel and support.
The Helix feel will vary based on your personalized setup, however, in general it has a higher degree of bounce, quick response, and sleeps cool due to the use of latex and microcoils. The hug and contour is not dramatic like a memory foam, but more balanced and generalized in the way it compresses and contours to your body. This prevents any type of a stuck feeling, but still allows sleepers to experience great pressure relief and good support.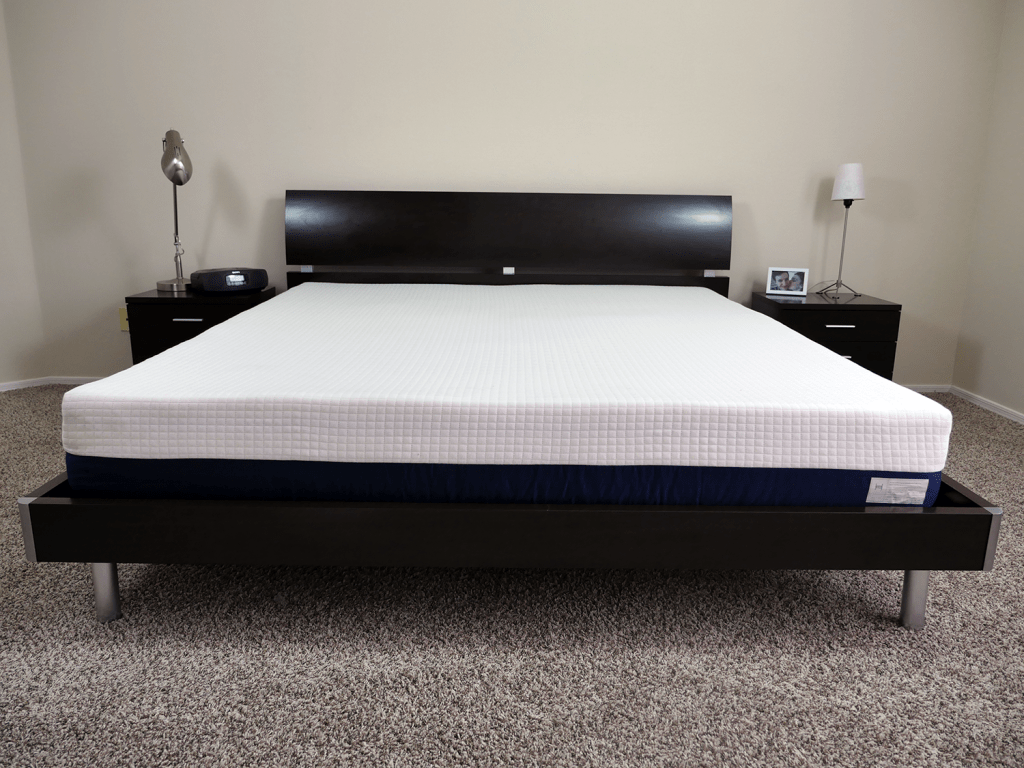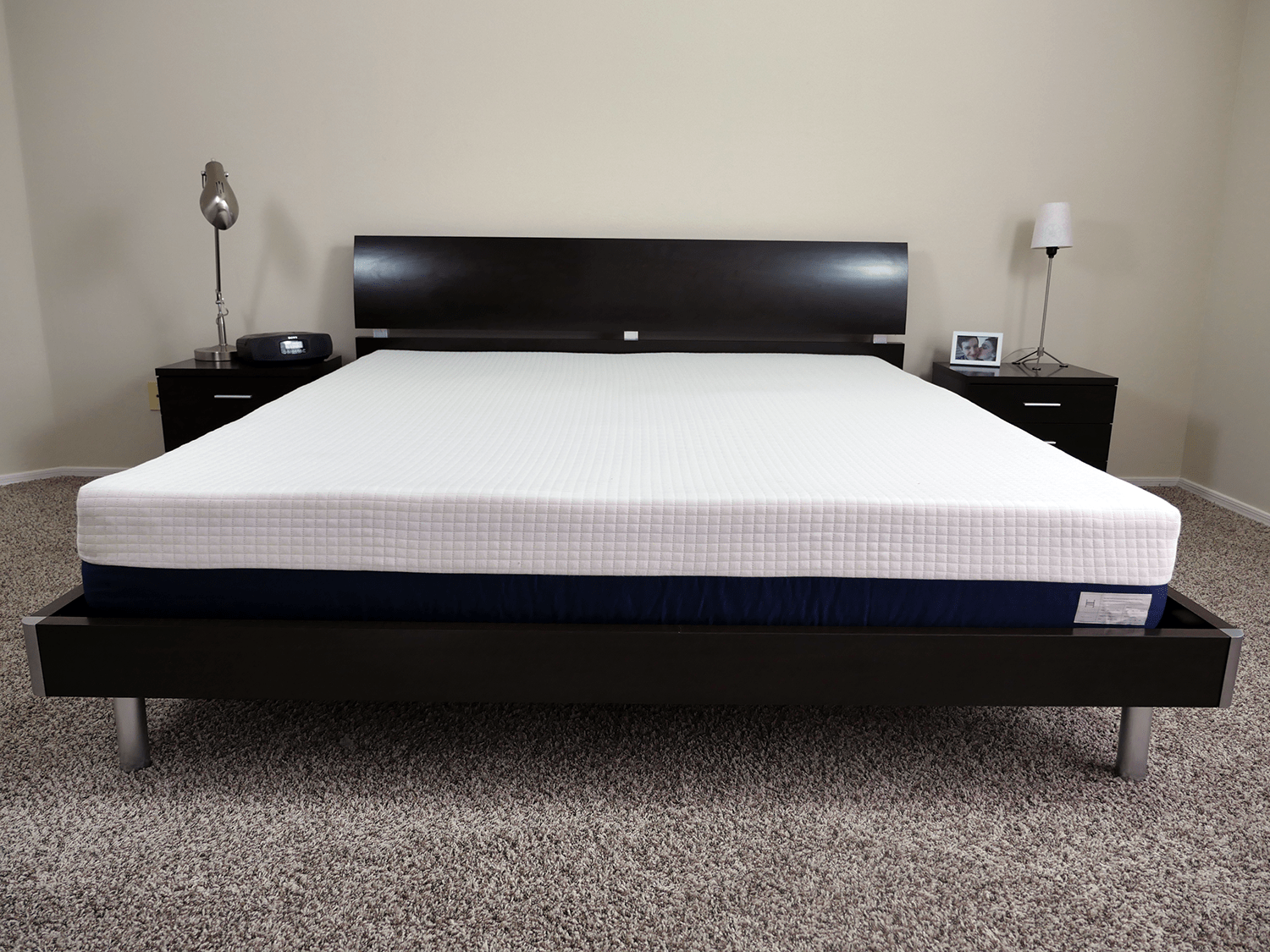 What makes the Helix mattress different is simply the customization. There are very few companies, online or offline, that are attempting custom mattress designs. Having this level of customization all for $995 for a Queen is virtually unheard of. Additionally, Helix is one of the very best mattresses for couples due to the customization. Helix can split customize a mattress, creating two distinct feels on each side in Queen, King, and Cal King sizes.
The Helix mattress is $995 for a Queen and drops to $945 when you use this promo code. Helix is available in a wide array of feels and firmness levels based on your customization quiz.
Brooklyn Bedding
Brooklyn Bedding isn't your run of the mill startup. In truth, they are one of the largest mattress manufacturers in the country. Unlike most online mattress companies, Brooklyn Bedding owns their own factory. It's a massive 145,000 sq. ft. super warehouse that cost $7MM to build. I was able to take a tour a little over a year ago…the place is impressive. Owning their own factory allows Brooklyn Bedding to have better control of their manufacturing, materials, and of course, offer the best price.
The Brooklyn Bedding mattress is built using three layers of foam. The top layer is a 2.0″ layer of Talalay latex. The second layer is a 2.0″ layer of Dunlop latex. And finally, the bottom layer is a 6.0″ high density support foam base. The two different layers of latex combine to create great bounce, cooling, support, and consistency.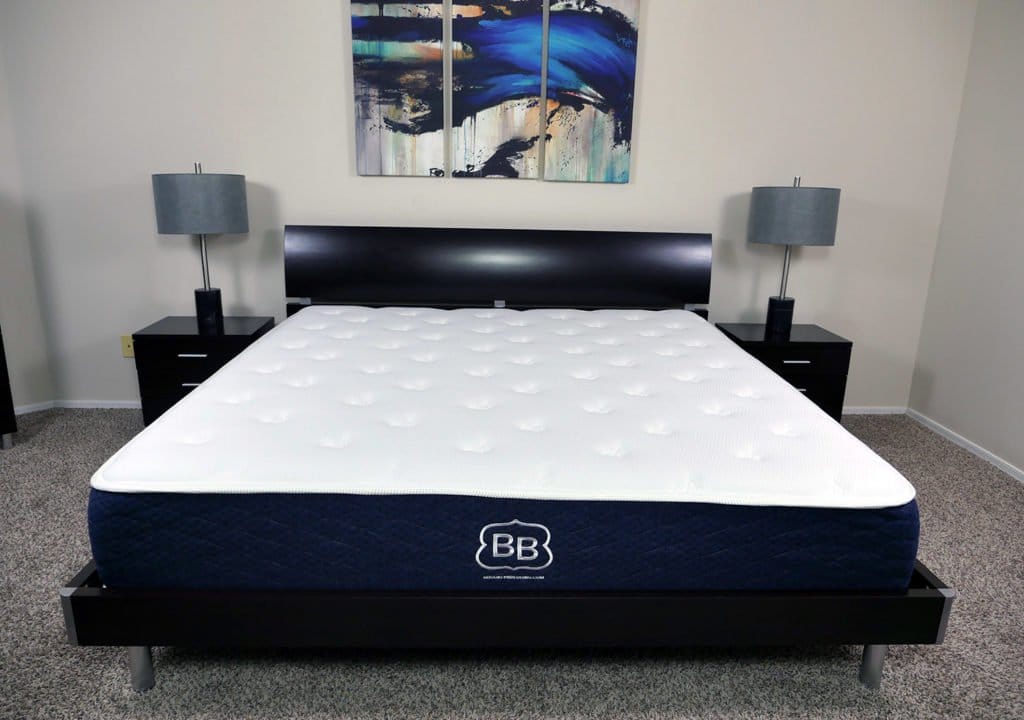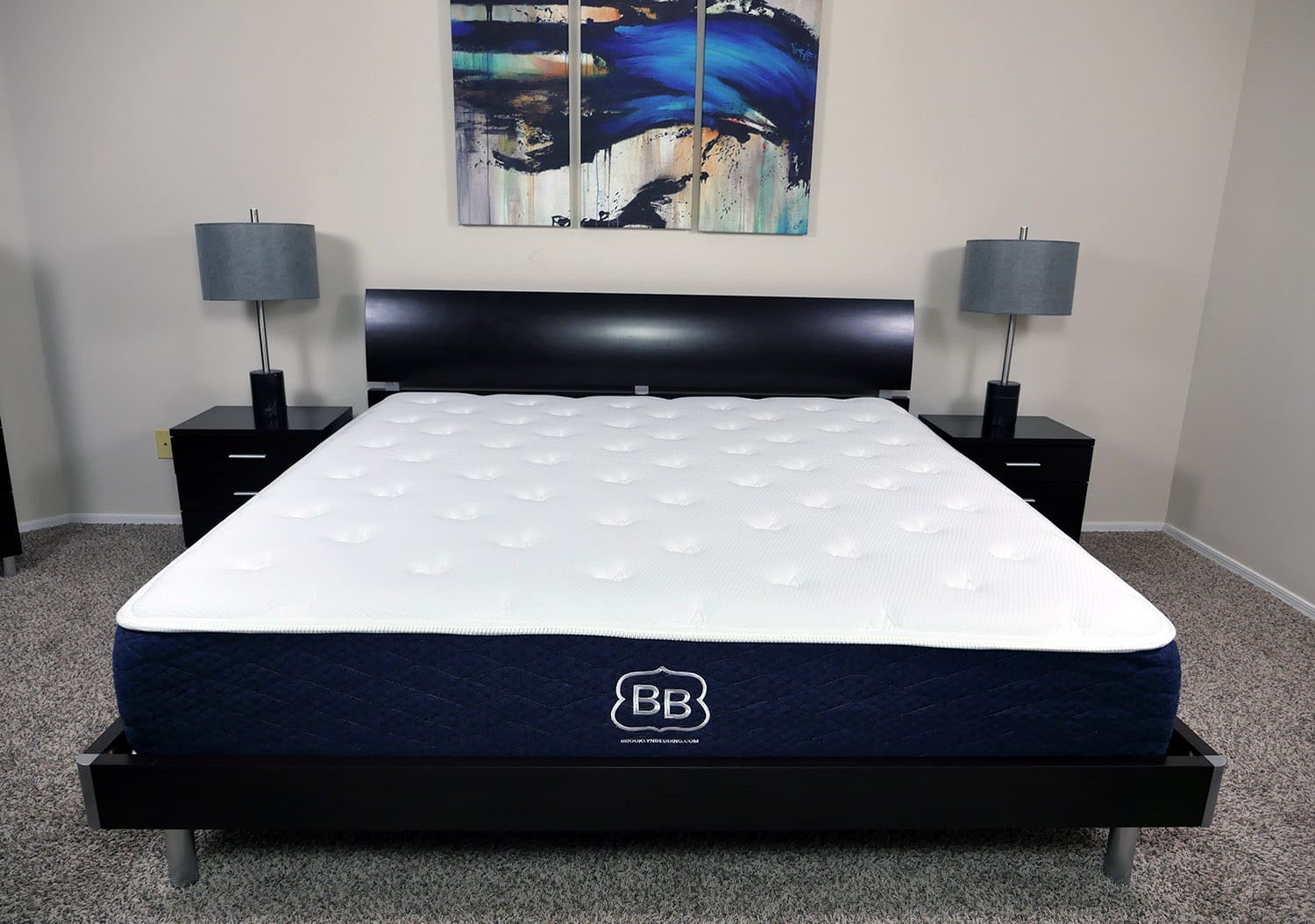 The biggest difference between Brooklyn Bedding and many of the newer online mattresses simply comes down to the cover. Brooklyn Bedding uses 0.75″ of super soft foam in the cover, creating a quilted padded cover. This gives the mattress a very traditional look and feel, with a sizable portion of the comfort and feel coming from the padded cover itself (and less so from the foams). If you prefer the traditional padded feel vs. more of a hugging body contour, the Brooklyn Bedding mattress is a great option.
The Brooklyn Bedding mattress is $750 for a Queen and drops to $712.50 when you use this promo code. Brooklyn Bedding is also available in three firmness levels, so you're covered whether you prefer soft, medium, or firm feel.
Summary
The biggest and perhaps most important question…who should buy each of these mattresses? All four of these mattresses are among my personal favorites, but there are certainly pros and cons to each. Your specific needs and desires will likely sway you a bit more towards one or another. I've included the following summaries to help you decide what's best for you.
Leesa
You should buy the Leesa if you prefer more direct contact with the contouring and supportive foam layers. The thin cover gives Leesa a feel and aesthetic similar to Tempur-pedic mattresses. Leesa offers a highly balanced feel in terms of firmness, comfort, and support designed to be well suited for the vast majority of sleepers. Great value for the money.
Loom & Leaf
You should buy the Loom & Leaf if you like the traditional aesthetic look, but don't want an excessively padded cover. Additionally, L&L uses natural materials. The 12″ profile also offers improved deep compression support. Build quality offers great cooling, support, deep compression support, and comfort. This is the most expensive of these 4 mattresses (especially for the King), but you do get some nice extras.
Helix
You should buy the Helix mattress if you have very specific needs, you like a very firm or very soft mattress, you and your partner have very different needs, or you otherwise would benefit from being able to customize a mattress to your exact specifications. This is 2nd most expensive mattress on this list, but also the most customizable of any mattress I have tested to date.
Brooklyn Bedding
You should buy the Brooklyn Bedding mattress if you prefer the traditional look and feel from a padded cover and you want an all latex comfort layer. The 4″ of latex offers great bounce, comfort, and cooling. This is the least expensive of these 4 mattresses (partly due to owning their own factory).
Got questions about which mattress is right for you?
Drop me a comment down below, email me directly via my contact form, or check out my full list of mattress reviews and mattress comparisons for more information.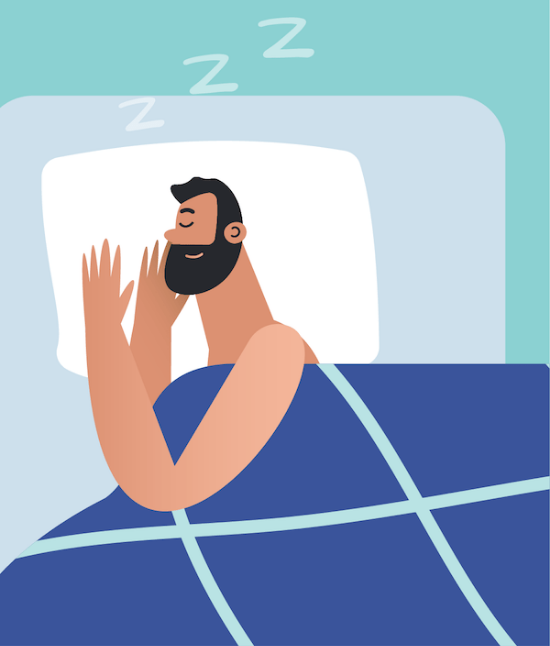 Sleepopolis Team
The Sleepopolis team is all about helping you sleep better. We live, eat, breathe, and sleep (ha!) all things, well, sleep! Whether you need a new mattress, are having trouble sleeping, or are just tired of counting sheep, we've got you covered. Check back here often for the latest and greatest in mattress reviews, sleep news, or health tips, and in the meantime, sleep well.