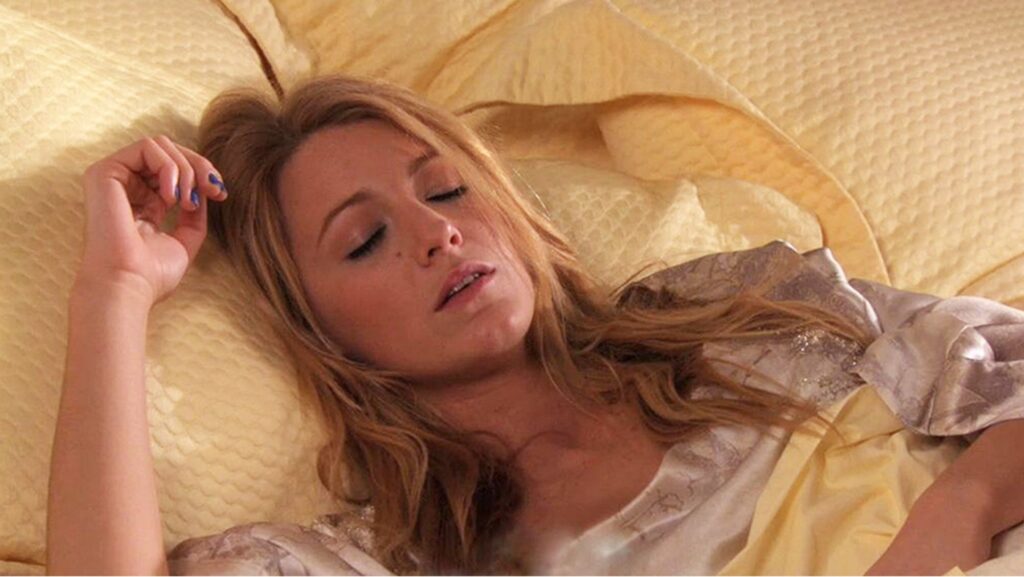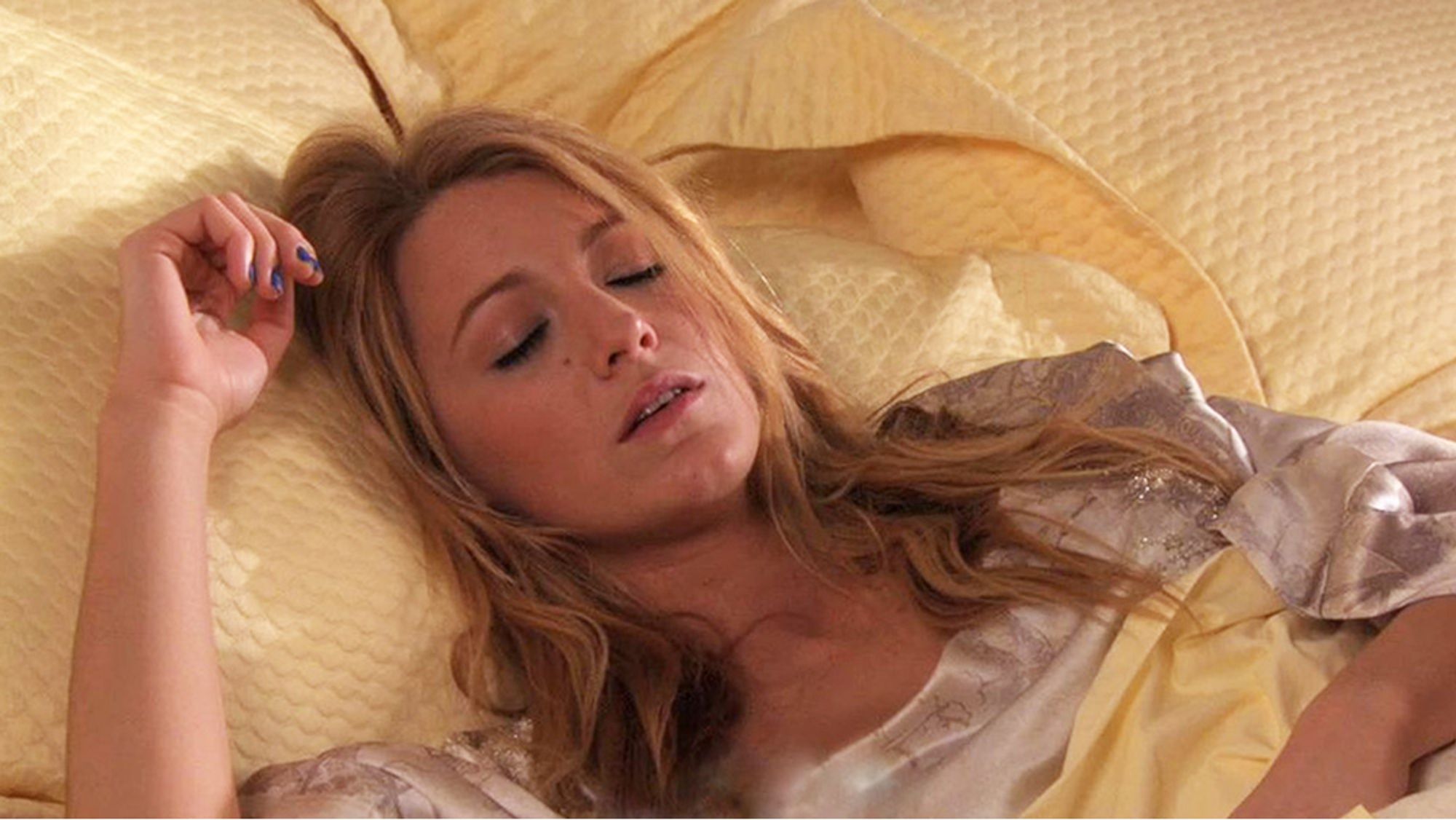 It would be understandable if you assumed celebrities as famous as Blake Lively simply exercised non-stop, ate nothing but greens, and never exposed their SPF-free skin to the sun in order to keep up with all the red carpets and kick-ass roles. But Lively's physical trainer has her following a much more realistic program — with a big focus on sleep.
New York-based fitness coach Don Saladino has kept Lively looking lean and healthy for over a decade. And the 35-year-old mom of four is in good company regarding training advice; Saladino also counts Hollywood A-listers like Anne Hathaway, Emily Blunt, and Lively's husband, Ryan Reynolds, as his clients. Celebs love his no-BS approach to looking toned and feeling good. And luckily his advice is simpler than you might think: get enough sleep, focus on high quality foods, and exercise moderately.
At Least 7+ Hours of Sleep Per Night
What if fitting into your jeans was as simple as…going to bed earlier? In a recent interview with E! News, Saladino says he's seen clients lose upwards of nine pounds in less than a month by getting 90 minutes of extra sleep each night. "It's a fat burner," Saladino explains, "and it's free." In general, the celebrity trainer advises his clients to aim for 7-9 hours of sleep each night and science agrees. The Harvard University School of Public Health reports that lack of sleep increases obesity risk while good sleep habits ( roughly 8 hours per night), can go a long way in improving energy levels and dietary choices. 
Saladino also recently touted the benefits of sleep in an interview with Men's Health, saying, "We put muscle on while we're sleeping and recovering. Our bodies heal throughout that sleep process, our hormones heal and become stronger, our bodies become more efficient with energy, more efficient with fat-burning." Better body composition just by getting some shut-eye? Count us in.
Strategic Exercise
Of course, looking like Lively takes a bit more work than a solid night's sleep. Saladino recently told E! News that he encourages his clients to walk as much as possible. He says, "Walk to work in the morning, walk home from work, after all three of your meals, walk for 30 minutes, just do something. You're going to have to show some discipline!"
He also recommends a regular strength training regime for the best body composition. His 6-week Train Like Blake program focuses on circuit workouts that improve mobility and strength, allowing clients to leave the gym feeling good, not gassed.
His holistic approach to training takes into account everything going on in a client's life, even sleepless nights. He told E! News, "You're going to wake up one day and have a terrible night's sleep and be like, "You know what? I'm just better off getting my steps in today. I'll bump it to tomorrow.' Understanding that is really important."
Skip the Fad Diets
Saladino's final piece of advice is nutrition-based. He urges his clients to choose high-quality foods with a focus on consistent protein intake  He explained to Men's Health, "I think the guideline we should all be following, male or female, is one gram [of protein] per pound." Refreshingly, Saladino doesn't recommend calorie counting or extreme dieting. Instead, he advises clients to eat enough so they have the energy to fuel their bodies for workouts and daily movement.
Finally, Saladino advises his clients to drink a lot of water and skip the nightly cocktail. Evidence shows that limiting alcohol can support weight loss and lead to a more toned bod, and Saladino couldn't agree more. He told E! News, "Removing booze is going to be one of the first things that I tell most people to do." Alcohol is known to cause inflammation and sleep disturbances, so it makes sense that skipping booze might have a ripple effect on weight. While looking exactly like a movie star might be out of reach for most, following Saladino's tips might get us closer. An early bedtime in exchange for an enviable figure? Hey, why not?
Sources

Bricker, Tierney. "Blake Lively's Trainer Wants You to Sleep More and Not Count Calories (Yes, Really)," E! News. https://www.eonline.com/news/1373314/blake-livelys-trainer-wants-you-to-sleep-more-and-not-count-calories-yes-really. May 7, 2023.

Ellis, Philip. "A Top Trainer Shared His Best Life Hacks to Burn Fat and Get Shredded," Men's Health. https://www.menshealth.com/weight-loss/a38311464/weight-loss-burn-fat-shredded-don-saladino-celebrity-trainer/. November 21, 2021.

Harvard University School of Public Health, "Obesity Prevention Source," https://www.hsph.harvard.edu/obesity-prevention-source/obesity-causes/sleep-and-obesity/.