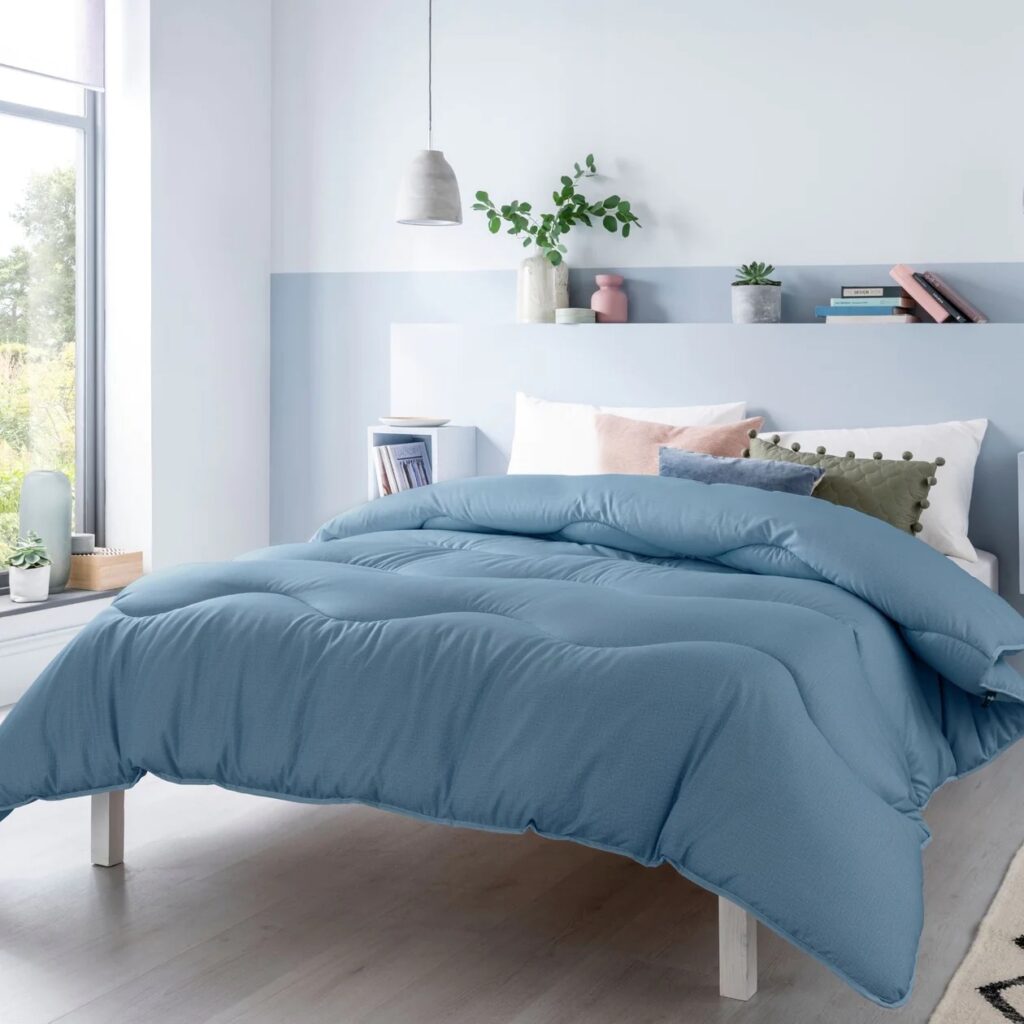 Tired of fighting with your duvet cover to fit over your duvet? A coverless duvet may be the solution you didn't know you needed. Recently gaining popularity online, the Night Owl Coverless Duvet is an alternative to the traditional duvet. 
Exploding Topics found a 600% increase in searches for "Night Owl coverless duvet" over the last five years, but what exactly is this product? Similar to a comforter, a coverless duvet is designed for convenience. With no pesky cover to deal with, you're able to easily fit it inside a washing machine and drying only takes 90 minutes. 
Consumers have been sharing their love on social media with one TikTok user exclaiming, "I'll never have to put a cover on again." She goes on to emphasize the ease of using a coverless duvet, loving that it fits in her washing machine and there's limited drying time.
"This appeals to me, I hate changing cover once a week," one person commented with others expressing similar thoughts. Videos mentioning the product have over 137 million views on TikTok, but if this hasn't come across your For You page, it might be because of where you live. 
The Night Owl coverless duvet is currently only available online in the UK, Northern Ireland, and the Scottish Highlands and Islands. In the states, a coverless duvet is often referred to as a comforter, but these are less common in Europe, where duvets are the norm.  
Ranging from a twin to super king, the coverless duvet is available in two different models. There's a lighter weight one for summer months and a heavier one to keep you warm during the winter months. Night Owl isn't the only place you can buy a coverless duvet, but it is the most popular by far.
While this product might seem like a chic comforter, this product could revolutionize sleep for many. Let us know: would you try a coverless duvet?