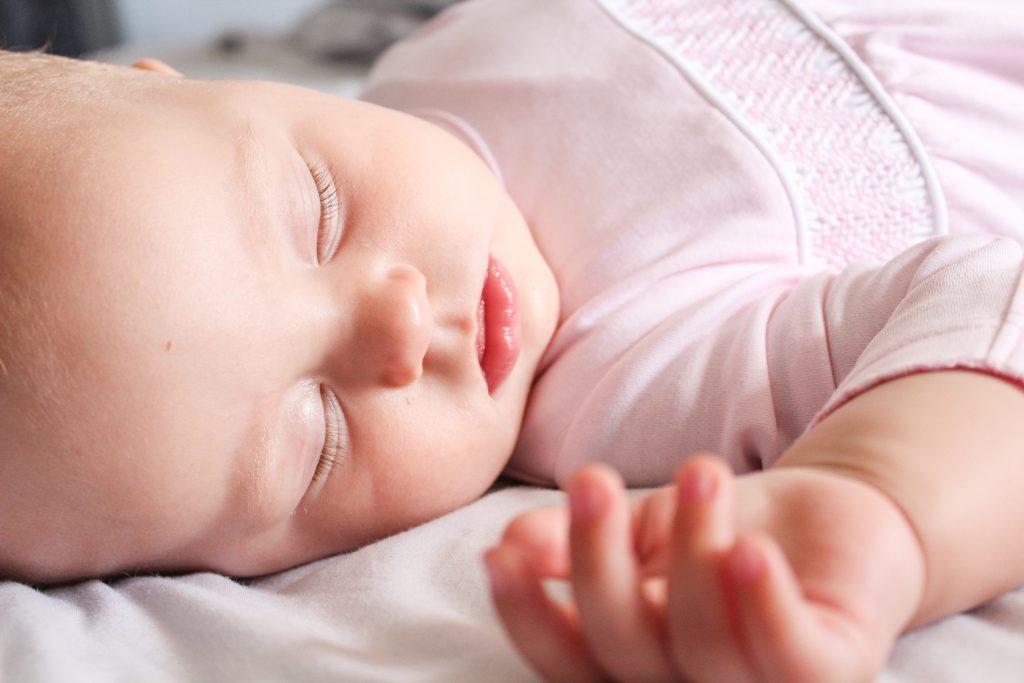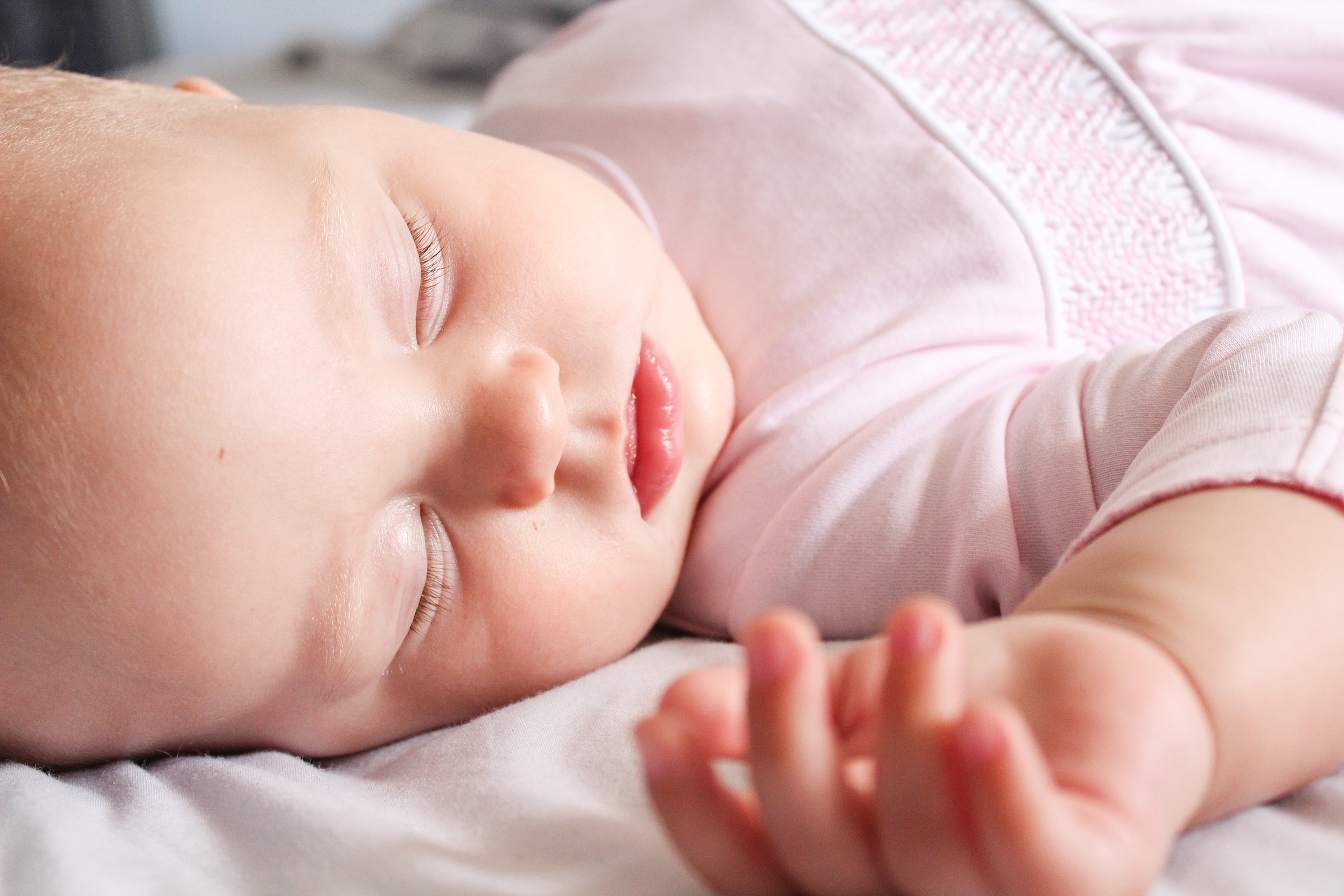 Baby sleep products are under fire again, as consumers continue to try to find the most effective ways to put skeptical young sleepers down for the night, safely, and medical advisory groups continue to monitor which are too risky. After many baby swings, pillows, and other contraptions have faced backlash and even recalls in recent years, now pediatricians are worried about weighted baby sleep sacks posing a health risk to infants and young children.
On June 15, the American Academy of Pediatrics issued a letter expressing "concern" about weighted infant sleep products, including sleepers, swaddles, and blankets, and pushed to develop a voluntary safety standard for these items. The weighted infant sleep products have gained widespread popularity in recent years, and are projected to grow even more, to reach $1.2 billion by 2026 — suffice to say these items are trending, and there's no end to their popularity in sight.
One such brand, Dreamland, says that the weight of their products such as the $89 Dream Weighted Sleep Sack, is less than 10 percent of the baby's body weight. Companies such as theirs promote the sleep sacks for their "calming" features, this one describing it as feeling "like a hug."  But neonatologist Dr. Michael Goodstein, an AAP task force on Sudden Infant Death Syndrome (SIDS) member, expressed some serious doubt to NBC News, asking, "Why would anyone put weight on top of a child's chest — particularly a newborn?" He goes on to explain that infants' rib cages are more elastic, and it could cause them to struggle to breathe.
More specifically, in the AAP's letter, pediatricians are concerned that the sleep sacks might increase the risk for SIDS, because they could potentially impair an infant's arousal from sleep. While the AAP argues that the sleep bags have no effective research showing they even improve sleep, some sleep sack companies have contended that there is no risk to babies, especially given there haven't been any reports of injury or death, the NBC News report stated.
But, like many sleep products with cult-like followings, parents might continue to use these items, such as TikTok's viral stuffed and weighted toys, potentially offering a reprieve from grueling sleepless nights. This is why the AAP proposed the task force creation, though it's unclear yet if such a team will investigate weighted products or not in the near future.
We can look to the products' use on babies in intensive care units to understand how they work. Some NICU babies with Neonatal Abstinence Syndrome use weighted sleep sacks, in some cases, in an observed medical environment. Studies point to their efficacy in that setting specifically, showing them to be helpful with symptoms of this syndrome, such as restlessness, high-pitched crying, poor sleep patterns, and more. The research says this works because of "deep tissue pressure" and "tactile sensory integration," which decreases anxiety and promotes calmness. But, the AAP letter states that this research, and NICU use, aren't the same as unmonitored and restricted use by parents at home with their infants. 
Parents looking to improve their baby's sleep schedule or quality can look to other means, such as swaddling and pacifiers, to help, pediatricians told Sleepopolis. As always, parents are also encouraged to follow the sleep "ABC's", meaning alone, on their backs, in a crib, and the same medical group recommends room sharing, but not bed-sharing, until 6 months old.
The AAP also wants products for babies to be better regulated in general, pointing to past examples of when this failed, including 100 deaths associated with inclined sleepers and related sleep products. The group wants to exercise more caution before these tragedies happen, and calls for more research on weighted sleep sacks ASAP.
Sources

Virginia Summe , RN ; Rachel B. Baker , PhD, RN, CPN ; Margaret M. Eichel , MSN, RN, RNC-NIC; "Safety, Feasibility, and Effectiveness of Weighted Blankets in the Care of Infants With Neonatal Abstinence Syndrome," National Association of Neonatal Nurses, 2020.

Khimm, Suzy; "Weighted sleep sacks are unsafe for infants, national pediatricians' group says," NBC News; June 16, 2023.