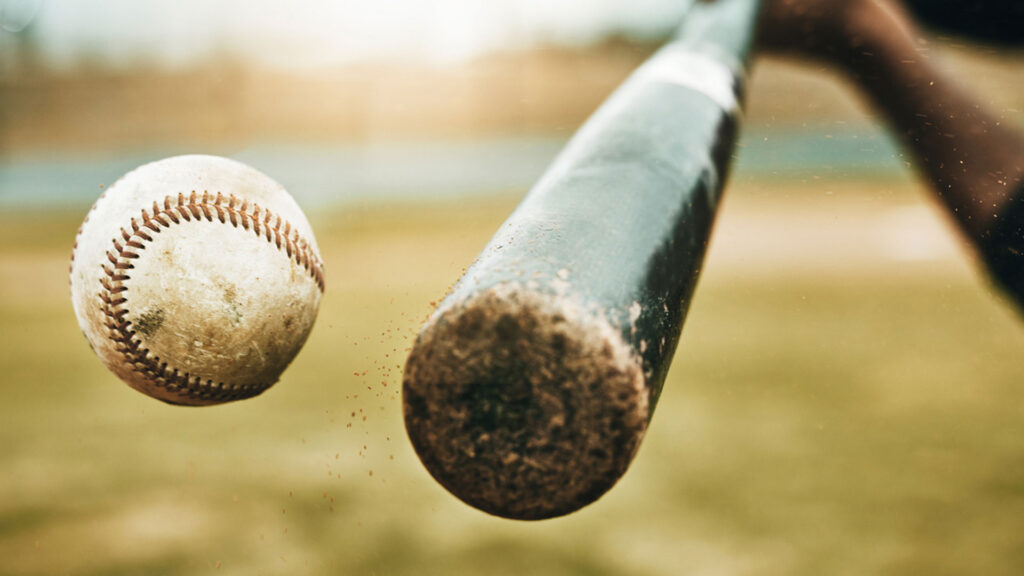 We're all familiar with the sensation when we engage in a workout or participate in a sport after a night of poor sleep. You experience a lack of energy and strength, and a lack of motivation to give your absolute best when you can't attain that ideal eight hours of rest. Unlike most of us, Toronto Blue Jays Player Yusei Kikuchi certainly encounters this challenge when he falls short of his nightly goal of at least 13 to 14 hours of sleep. (1)
On Tuesday, the Blue Jays suffered a defeat against the New York Yankees, with a concluding score of 7-1. Kikuchi delivered an outstanding performance during the game, but his performance was hindered by an unexpected obstacle in the late innings. A set of persistent cramps that left Kikuchi blaming his performance on the inadequate sleep he had experienced the night before.
"I only got 11 hours of sleep so maybe that's affecting this cramping today," Kikuchi said to reporters.
Kikuchi has had a solid season in 2023, so he must be doing something right in terms of sleep. So, are you curious to discover whether adopting Kikuchi's sleep routine can enhance your athletic performance? He didn't hold back in sharing his sleep schedule, and we were genuinely surprised by it.
He mentioned that his usual bedtime is around 11:00 p.m., and he rises at 1:00 p.m., allowing him to achieve approximately 13 to 14 hours of nightly sleep. It might seem like an ideal scenario to many of us. However, is Kikuchi the only star MLB pitcher who adheres to such a generous sleep regimen? All we can say is that he certainly isn't, as other players also recognize the significance of quality sleep.
Justin Verlander, the Houston Astros' pitcher, manages to secure approximately 10 hours of sleep per night and says if he wakes up feeling tired, he will not hesitate to head back to bed. Do you wonder how he is able to sleep for so long? Well, he relies on blackout blinds and ensures all his electronic devices are on airplane mode before drifting off to sleep. Interestingly, he chooses not to rely on alarms and prefers to wake up naturally, a habit that might make some of us anxious. (2)
Along with Kinkuchi and Verlander, the Los Angeles Pitcher, Shohei Ohtani, understands the value of pre-game naps. He doesn't settle for a brief 30-minute power nap. Instead, he takes it to the next level with a two hour nap following a substantial meal prior to the start of a game. (3)
The demands of games and practice sessions can be exhausting, particularly for athletes. To sustain his energy levels and maintain peak performance throughout the day, Ohtani consistently opts for nap time.
So, we have come to the conclusion that sleep is probably more powerful than any pre-workout or energy drink on the market. But, unfortunately, we don't have the luxury to achieve up to 14 hours of sleep a night so we will just keep it at 8 hours.
Sources

1. Hoad M. Blue Jays' Yusei Kikuchi blames Neck Cramp on "only" getting 11 hours of sleep. Yahoo! Sports. September 30, 2023. Accessed September 20, 2023. https://ca.sports.yahoo.com/news/blue-jays-yusei-kikuchi-blames-neck-cramp-on-only-getting-11-hours-of-sleep-125639552.html.

2. Wagner J. Justin Verlander: The Astros' ace and sleep guru. The New York Times. July 9, 2019. Accessed September 20, 2023. https://www.nytimes.com/2019/07/09/sports/baseball/justin-verlander-all-star-sleep.html.

3. Deshingakar A. "sometimes I take a nap for 2 hours" – shohei ohtani opens up about napping before MLB games as season resumes. EssentiallySports. March 18, 2022. Accessed September 20, 2023. https://www.essentiallysports.com/us-sports-news-mlb-baseball-news-sometimes-i-take-a-nap-for-2-hours-shohei-ohtani-opens-up-about-napping-before-mlb-games-as-season-resumes/.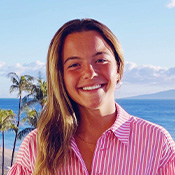 Ava Girardi
Ava Girardi is an Editorial News Intern for Sleepopolis. She loves writing about all things sleep from viral bedtime routines on TikTok to studies on sleep quality that will help you get the most helpful information to achieve that perfect bedtime routine. Ava is currently studying at Elon University where she is a double major in journalism and media analytics. When she is not writing, Ava is spending time with friends or family, running, or trying new yummy foods.