If you've been looking for a way to spruce up the look of your bedding without investing in a new comforter, it might be time for a duvet cover set. They come in many different designs and materials, offer a quick and easy way to switch up the style of your bedroom, and are usually less expensive than a sheet set. And today, we're looking at one of my all-time favorites — the Sateen Duvet Cover Set from Late Mornings.
Made from luxurious combed cotton and spun into a silky sateen weave, this bedding might be the cozy companion your duvet has been dreaming of. So read on to explore everything there is to know about the Late Mornings Sateen Duvet Cover Set!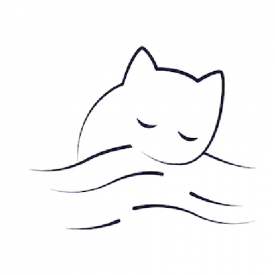 The Late Mornings Duvet Cover Set is a great choice if you're looking for a silky feel from your cotton bedding!
Brand Snapshot
Late Mornings was founded in 2019 by a pair of siblings who believe that great sheets should make it tough to get out of bed (and frankly, I can't disagree).
From percale and sateen to linen and damask, this young brand hit the ground running with a wide range of bedding essentials. All the brand's textiles are manufactured in Italy, sold online, and shipped (for free) throughout the U.S. and Europe.
Of course, we can't review all of them today, so let's start with Sateen Duvet Cover Set. And who knows? It may be the excuse to stay in bed that you've been searching for.
What Are Late Mornings Sheets Made Of?
The Sateen Duvet Cover Set is made from 100% cotton and spun into a sateen weave. But before the cotton is woven into fabric, it's treated with a technique called combing. So let's take a closer look at what that means, shall we?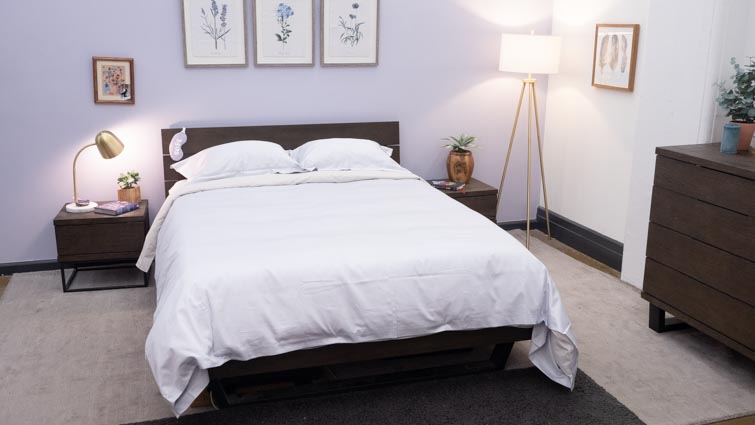 Materials: Combed Cotton
This duvet cover set is made from 100% cotton, and feels super soft to the touch. Many of us are already familiar with the classically cozy feel of cotton bedding, but this cotton has something special going on.
Before the cotton yarns are spun into fabric, they are combed in order to remove impurities and make them more durable. Essentially, this is done by eliminating any short fibers that protrude from each individual thread. The combing process typically leaves the finished product softer and stronger, as those pesky short fibers can lead to breakage and a rougher feel.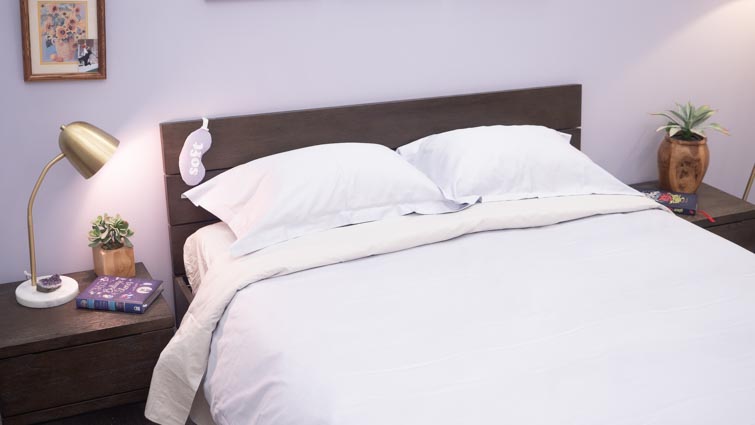 So why isn't all cotton bedding combed? Well, the extra steps involved in the manufacturing process make combed cotton more luxurious, and therefore more expensive. But if you're looking for a duvet cover set that has an extra soft and durable feel, this one is probably right up your alley.
Weave Style: Sateen
In the world of cotton bedding, there are two primary weave styles from which to choose: percale and sateen.
Percale woven bedding is characterized by a cool, crisp feel and matte appearance, while sateen bedding is… pretty much the opposite. Sateen sheets are typically heavier, warmer, and feel more silky than crisp. Additionally, a sateen weave is known for its lustrous sheen and elegant draping over the mattress.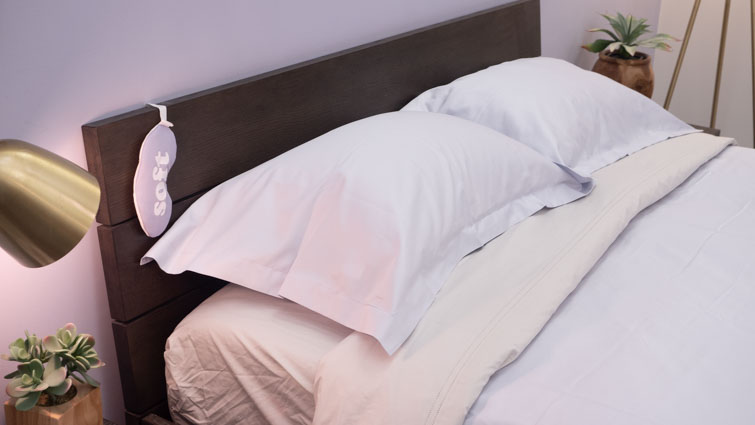 That said, sleepers looking for a light and breathable duvet cover set might want to look elsewhere. Sateen bedding like this is crafted to be thicker, lie heavier on the body, and keep you warm and cozy all night long. Personally, I have a love/hate relationship with sateen because I'm a very hot sleeper, but I find the luminous look of this weave style to be irresistible!
I'm testing this set in grey, but it's available in purple and white as well. In my opinion, the lustrous sateen sheen gives the grey color a silvery hue that, again, I find to be very aesthetically pleasing.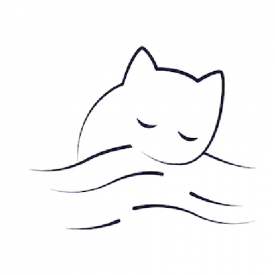 The Late Mornings Duvet Cover Set is a great choice if you're looking for a silky feel from your cotton bedding!
Thread Count: 300
This duvet cover set features a thread count of 300. It's a common misconception that high thread count is synonymous with high quality. On the contrary, a high thread count is only valuable if you're working with strong, supple fibers like we see here. Don't get me wrong — cotton doesn't need to be combed in order to be good. But the combing process ensures that weak, short fibers are removed from each thread before they're woven into fabric.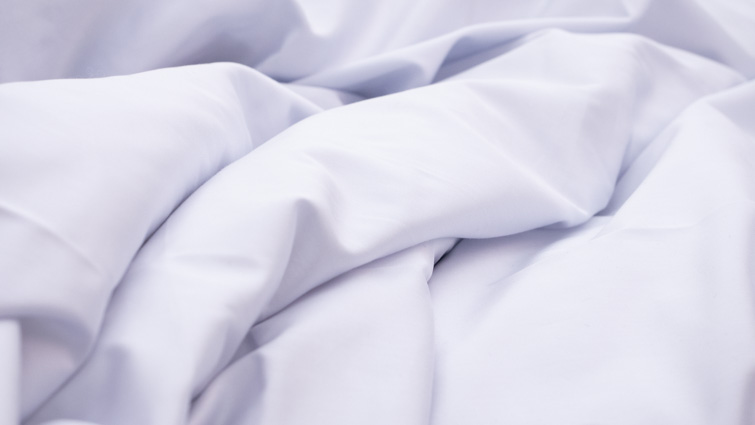 Think of it this way: Thread count refers to the amount of individual yarns per square inch of fabric, and the longer and smoother those yarns are, the softer and stronger the finished product will be. That said, a good thread count benchmark for combed cotton is 300-500 (with 300 being great quality, and 500 being top notch luxury).
What we have here is a thread count of 300, which leaves this duvet cover set feeling very soft and durable.
The Bottom Line: Silky, Lustrous & Durable
Simply put, this bedding is crafted to be exceptionally smooth and strong. Between the combed cotton and sateen weave, it's perfect for sleepers looking for a silky, lustrous, and durable duvet cover set.
Of course, there's more to consider than materials when it comes to selecting the perfect duvet cover set. So let's dive deeper into the details of how this bedding performs.
How Do Late Mornings Sheets Feel?
Now that we've taken a close look at how this bedding is made, allow me to detail my personal experience testing it. In this section, I'll break down everything you need to know about style, breathability, and overall performance. But first, let me tell you what comes with each set.
What's Included In Each Set?
It's important to note that while duvet cover sets can sometimes come with a top or fitted sheet, this one does not. Instead, each set comes with one duvet cover and two pillowcases (as is most often the case).
Each set comes in two size options: Full/Queen and King/Cali King. I'm testing this set in the Full/Queen size, and while it is meant to accommodate both Full and Queen size duvets, keep in mind that using a Queen duvet makes for a more snug fit.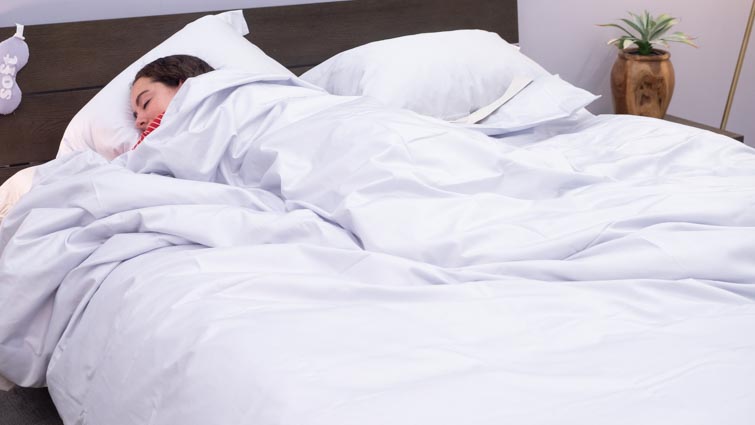 More: Check out my guide to understanding the difference between a comforter and a duvet!
The pillowcases feature envelope closures on the back, which means there are no openings on either side. Some folks may prefer this style as it hides the pillow completely, making for a cleaner look.
On that note, let's take a closer look at how this set looks and feels.
Look & Feel
One of the great things about having a duvet is that you can dress it with a different cover every time you want to switch up the style of your bedroom. That said, it's important to aim for a cover that keeps your duvet securely tucked away; and that's where internal ties come in.
As is typically the case, this duvet cover features four internal ties that affix to each corner of the duvet itself. In my experience, this kept the duvet locked in place, and prevented it from bunching up within the cover (hate when that happens).
Additionally, it has a button closure rather than a zipper. Zippers and buttons are the most common types of duvet cover closures but, in my opinion, buttons are more pleasing to the eye. Of course, there is a small amount of space between each button which allows the duvet to peek through a bit. If you want your duvet insert to be totally unseen, I'd go with the zipper.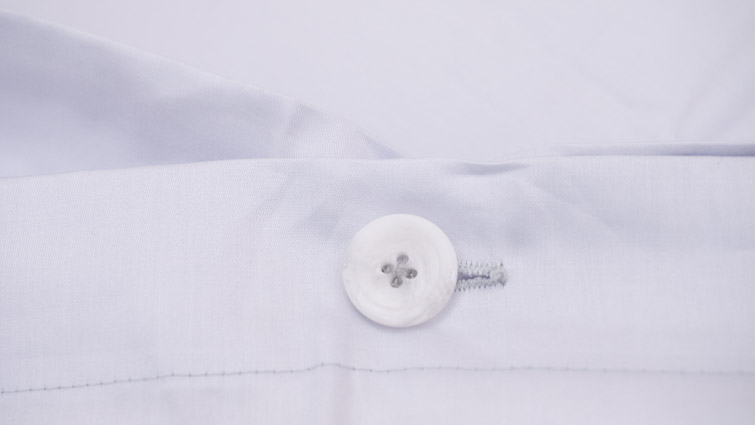 Ultimately, I think sateen lovers are bound to be most compatible with this set. The fabric has a shiny look that'll definitely appeal to those who like a very high luster, and it feels as silky as it looks. If you want to roll around with a super smooth duvet cover, you should give this set a try.
Breathability & Cooling
Silky and smooth? Yes. Breathable and cooling? No.
As I mentioned earlier, sateen woven bedding is thicker and less airy as compared to percale, and this duvet cover set is ideal for those who run cold. If you're looking for a cooling cover that'll promote airflow within your duvet, I suggest shopping for something in the Tencel or bamboo department.
Personally, I sleep hot year-round, so I'd probably save this set for when the weather gets really chilly. That said, I'd gladly make it my go-to duvet cover set in the wintertime.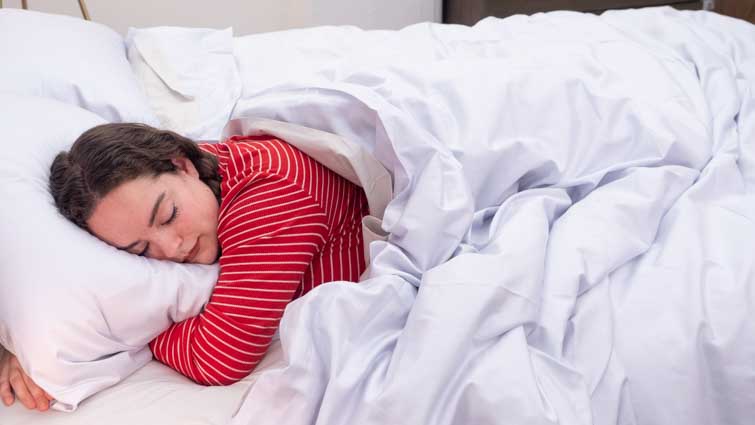 The Verdict
Overall, I really enjoyed my experience testing this duvet cover set. Like I said, I'm partial to a sateen weave because it offers this beautifully lustrous sheen that I just can't resist. But beyond the way it looks, the combed cotton feels impeccably smooth, and its warm and cozy quality makes it a great pick for cool weather.
Of course, combed cotton does tend to be pricier than regular cotton, and this duvet cover set is no exception. However, at about $140 for a Full/Queen set, I'd still rank this bedding as a good value considering its high quality.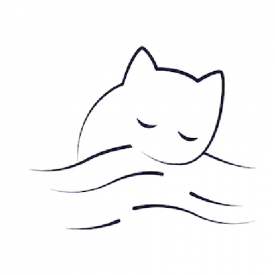 The Late Mornings Duvet Cover Set is a great choice if you're looking for a silky feel from your cotton bedding!
Should I Buy Late Mornings Sheets?
Okay sleepers, we've seen what this duvet cover set is made of, we know how it feels, and now it's time to determine if it's the best fit for you. To help you decide, let's recap the highlights:
Combed Cotton – Don't forget that this cotton is combed before it's woven! This makes each individual fiber extra smooth and durable, which leaves the finished product very soft on the skin. This might particularly appeal to those who sleep without a top sheet beneath their duvet.
Silky Sateen – Folks who prefer the silky feel of sateen to the crispness of percale are likely to be most compatible with this duvet cover set. Additionally, this weave style gives the cover a lustrous sheen that, in my opinion, boosts the whole look of the bedroom.
Button Closures – Keep in mind that this duvet cover has button closures, not a zipper. In my opinion, buttons are more stylish than a zipper (but this is just a matter of preference). Not to mention, the space between buttons promotes more airflow within the bedding.
Machine Washable – One of the primary reasons to have a duvet cover is to keep your duvet insert nice and clean… So it would be a shame to have a cover that's not machine washable. With this one, all you have to do is wash on a warm, gentle cycle with mild detergent, and then tumble dry on low heat.
Late Mornings Sheets Complaints
Of course, there are a few things to consider about this duvet cover set before you make your purchase:
Not Cooling – Hot sleepers looking for light, airy bedding would probably find this set to be a way too warming. In fact, even the folks at Late Mornings encourage sleepers to save this duvet cover set for when the cool climate rolls in.
Price – Combed cotton can get pretty pricey (some duvet cover sets are $250 or more) mainly because it costs more to manufacture. That said, this set ranges in price from $140-$150, which isn't necessarily going to fall into everyone's budget.
Anything Else I Should Know?
Made in Italy
Pricing – $140-$150
Sizing – Full/Queen, King/Cali King
Wash Care – wash on a warm gentle cycle with mild detergent, tumble dry on low heat
Color Options – white, purple, grey
Free Shipping & Returns – within the U.S., Europe, and Canada
30-Day Trial Period
Now that you're all experts on the Late Mornings Sateen Duvet Cover Set, it's time to decide whether or not it's the best fit for you. But hey, you've got a 30-day trial period — why not take it for a test run? And in the meantime, be sure to like and subscribe to our YouTube channel and follow us on Facebook, Twitter, and Instagram!
Sarah is the former senior writer and bedding expert at Sleepopolis. She received her degree in Creative Writing from Brooklyn College and spends her free time doing stand-up, making pasta, and hanging with her cats.