Are you shopping for silk sheets? Consider a bedding set from SILKSILKY. This brand offers a variety of silk products, such as sleepwear, men's and women's apparel, accessories, undergarments, and of course, silk bed sheets.
I tested out the SILKSILKY sheets and in this review, I'll go over everything you need to know about them to help you decide if they are the best silk sheets for you. Short on time? Skip ahead for a review summary. Otherwise, on with the review!
What are the SILKSILKY Sheets Made Of?
Sheets can be made from a variety of materials, such as cotton, bamboo, linen, and more. However, as the name would suggest, the SILKSILKY sheets are made from silk.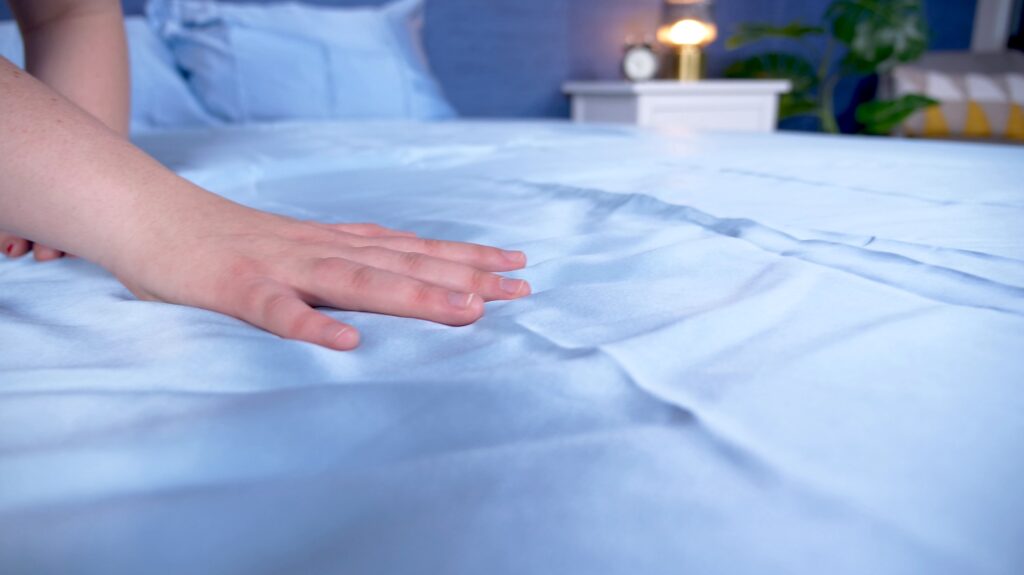 The sheet set I tested is SILKSILKY's 19 momme set, which is made from 100 percent grade A mulberry silk. What does that mean? Let's break it down.
First up, silk. You likely know that silk is a natural fiber derived from the cocoons of silk worms. Mulberry silkworms are a specific type of silkworm — one of the most common — and thus, that's where mulberry silk gets its name. These sheets are 100 percent mulberry silk, so they are pure silk, without any other materials blended in.
Momme is a Japanese unit of weight measurement which is commonly used to categorize silk, much like thread count is used for cotton sheets. The reason for using momme instead of thread count is because silk threads are so thin and vary in size, so assessing the weight of the fabric is more helpful than a thread count.
These sheets are 19 momme, which is a very common momme for silk sheets. It is considered to be good quality, but not the highest. SILKSILKY does offer silk sheet sets with a higher momme, such as 22 momme and 30 momme sheets. These are more expensive, but also thicker and higher quality.
Finally, let's go over what grade A silk means. Silk is graded for quality with letter grades A, B, and C. Within each letter grade, there are further breakdowns of quality, indicated with a number (A, 2A, 3A, 4A, 5A, 6A). The highest grade available is 6A. With a grade A rating, the SILKSILKY sheets' silk fabric is rated at the baseline for the highest grade, A.
The SILKSILKY sheets are available in five sizes: twin, full, queen, king, and California king sizes. I tested the 3-piece sheet set for this review, with just the fitted sheet and two pillowcases. However, they do offer a 4-piece set, which includes a flat sheet.
What Do the SILKSILKY Sheets Feel Like?
The SILKSILKY sheets definitely offer a luxurious experience — they provide a soft, smooth, and, of course, silky feel. I particularly liked how sleek the silk material feels against your skin. These sheets are about as far from "rough" as you can imagine.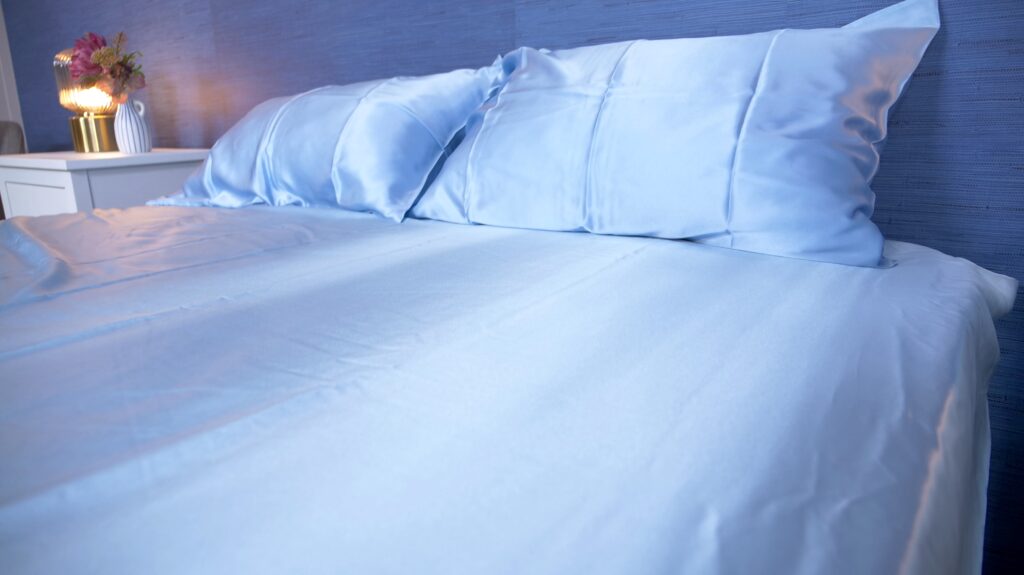 One thing I love about a silk bedding set in particular is the pillowcases. Silk makes such a soft and comfortable material for resting your head against. And silk pillowcases can have some benefits for skin and hair too. I really liked how the SILKSILKY pillowcases had zippers to ensure the entire pillow is encased and the edges of the pillow won't stick out.
Are the SILKSILKY Sheets Good for Hot Sleepers?
Silk is a great material for hot sleepers to consider when choosing a bedding set. As a natural, breathable material, silk allows for air to easily flow, preventing hot air from being trapped and helping sleepers to maintain a cool body temperature. After testing out the SILKSILKY sheets, I felt they lived up to this temperature-regulating reputation. I felt cool and comfortable while testing these sheets.
For more options, check out our best cooling sheets for hot sleepers.
How Durable are SILKSILKY Sheets?
Silk is a material that can be quite durable, provided it is properly cared for. The SILKSILKY sheets are machine washable, but must be hung to dry or tumbled dry on the lowest possible setting. They also need to be washed with a neutral or silk-friendly detergent. Still, I think this sheet set is ultimately quite durable.
Do the SILKSILKY Sheets Stay on the Bed?
I had no issue with the SILKSILKY sheets staying on the bed. The fitted sheet has quite deep pockets — 16 inches. These should easily fit over most mattresses, without any concern of the sheets popping off. Additionally, the use of zipper closures on the pillowcases ensures they will stay in place, as well.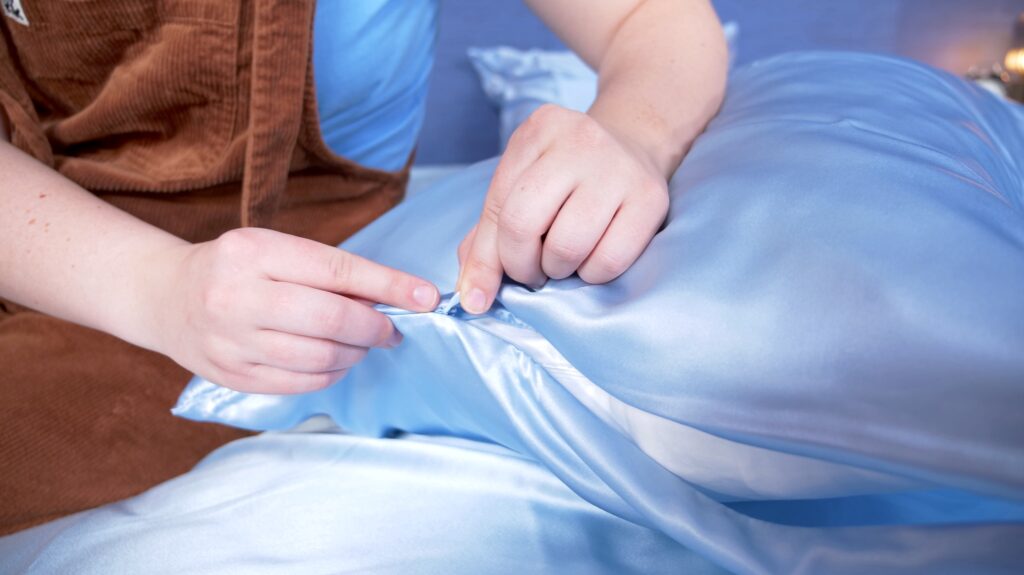 However, I should note that silk bedding tends to be slipperier than other styles, so it can be easy for them to become tangled up. But that is an issue for silk sheets in general — not specific to SILKSILKY.
With everything we've covered so far in mind, let's go over who might be interested in trying the SILKSILKY sheets, as well as some complaints.
Who should try SILKSILKY sheets
Shoppers looking for a specific color should be happy with the vast color options SILKSILKY offers this bed sheet set in. They have a whopping 17 different color options, which I'll list out below.
Hot sleepers should appreciate the cool feel of this silk bedding.
Sleepers seeking luxury bedding should appreciate the soft, lavish feel of these sheets.
SILKSILKY sheets complaints
Shoppers looking for the highest quality silk sheets might seek another set. While the SILKSILKY sheets are very high quality — rated grade A — they are not the highest quality available on the market.
Conversely, budget shoppers might find the price point for these silk sheets a bit high. Silk is a luxury material and comes at a high price.
If you don't want sheets with a sleek — and sometimes slippery — feel, silk may not be the best choice for you.
SILKSILKY Sheets Prices, Sizes, and Colors
Curious how much a set of SILKYSILK sheets costs? Here is a breakdown of prices, by size.
Price listed will be before discount or offer for each size. Click one of the coupons throughout this article to get our best deal.
| | | | |
| --- | --- | --- | --- |
| Size | Fitted Sheet | Pillowcase | Price |
| Twin | 39″ x 75″ x 16″ | 20″ x 26″ | $390 |
| Full | 54″ x 75″ x 16″ | 20″ x 26″ | $490 |
| Queen | 60″ x 80″ x 16″ | 20″ x 30″ | $570 |
| King | 78″ x 80″ x 16″ | 20″ x 36″ | $658 |
| California King | 72″ x 84″ x 16″ | 20″ x 36″ | $698 |
Pricing and dimensions for 3-piece set.
| | | | | |
| --- | --- | --- | --- | --- |
| Size | Fitted Sheet | Flat Sheet | Pillowcase | Price |
| Twin | 39″ x 75″ x 16″ | 66″ x 96″ | 20″ x 26″ | $521 |
| Full | 54″ x 75″ x 16″ | 81″ x 96″ | 20″ x 26″ | $583 |
| Queen | 60″ x 80″ x 16″ | 91″ x 102″ | 20″ x 30″ | $653 |
| King | 78″ x 80″ x 16″ | 102″ x 108″ | 20″ x 36″ | $752 |
| California King | 72″ x 84″ x 16″ | 102″ x 110″ | 20″ x 36″ | $752 |
Pricing and dimensions for 4-piece set.
Color can be an important factor to consider when shopping for new sheets. If you want to match your bedding to your duvet cover or your other bedroom decor, odds are you are looking for a specific shade. Luckily, SILKSILKY offers 17 different color options for their sheets, including:
Black
White
Pink
Champagne
Teal
Dark blue
Silver
Pale mauve
Wine
Coffee
Khaki
Violet
Beige
Gray
Lavender
Light blue
Mint green
SILKSILKY Sheets Policies and FAQs
How do the SILKSILKY sheets ship?

SILKSILKY offers free shipping on orders of $59 or more in the United States. If your order is less than $59, the flat rate for shipping is $8.99.
Do the SILKSILKY sheets come with a sleep trial?

SILKSILKY offers returns within 30 days of receiving your sheets. The item must be in new condition and the customer has to pay return shipping. But SILKSILKY will provide a full refund.
How do I clean the SILKSILKY sheets?

SILKSILKY recommends machine washing in lukewarm water on a gentle cycle, using neutral or silk-friendly detergent. They advise hanging the sheets to dry, but say you can tumble dry on a cool setting. However, they don't advise drying for an extended period.
Are satin sheets the same as silk sheets?

Not necessarily. Satin is a type of weave, so they can be made with silk, but also with any other material. If a product is advertised as "satin" but not specified to be silk, odds are it is not silk. Manufacturers will make it very clear if a product is pure silk, because it's a more expensive, higher quality product than satin. There's nothing wrong with satin sheet sets, it's just important to understand they aren't necessarily silk.
What is a good silk alternative?

Silk is certainly a luxury material and thus fairly expensive, as well as often requiring special care. If you want that silky feel from sheets, I recommend looking into bamboo or Tencel sheets. These sheets are made from a viscose or lyocell, which is a semi-synthetic fabric derived from wood pulp (from bamboo, eucalyptus, or etc.). They are temperature-regulating, moisture-wicking, soft, and have that "silky" feel.
SILKSILKY Sheets Vs
Let's now compare the SILKSILKY sheets to another set, the LILYSILK sheets.
SILKSILKY Sheets vs LILYSILK Sheets
LILYSILK is another silk brand that offers silk bedding. Like SILKSILKY, they have a 4-piece 19 momme mulberry silk bedding set. Their mulberry silk sheets are also grade A, so they are very similar to SILKSILKY's.
LILYSILK's sheets are less expensive than SILKSILKY's.
However, they don't offer as many color options, nor do their pillowcases have zipper closures.
Want to learn more? Read our full LILYSILK sheets review.
Other Products to Try
Finally, here are my star ratings for the SILKSILKY sheets.
Materials

Comfort

Value

Cooling

Durability

Trial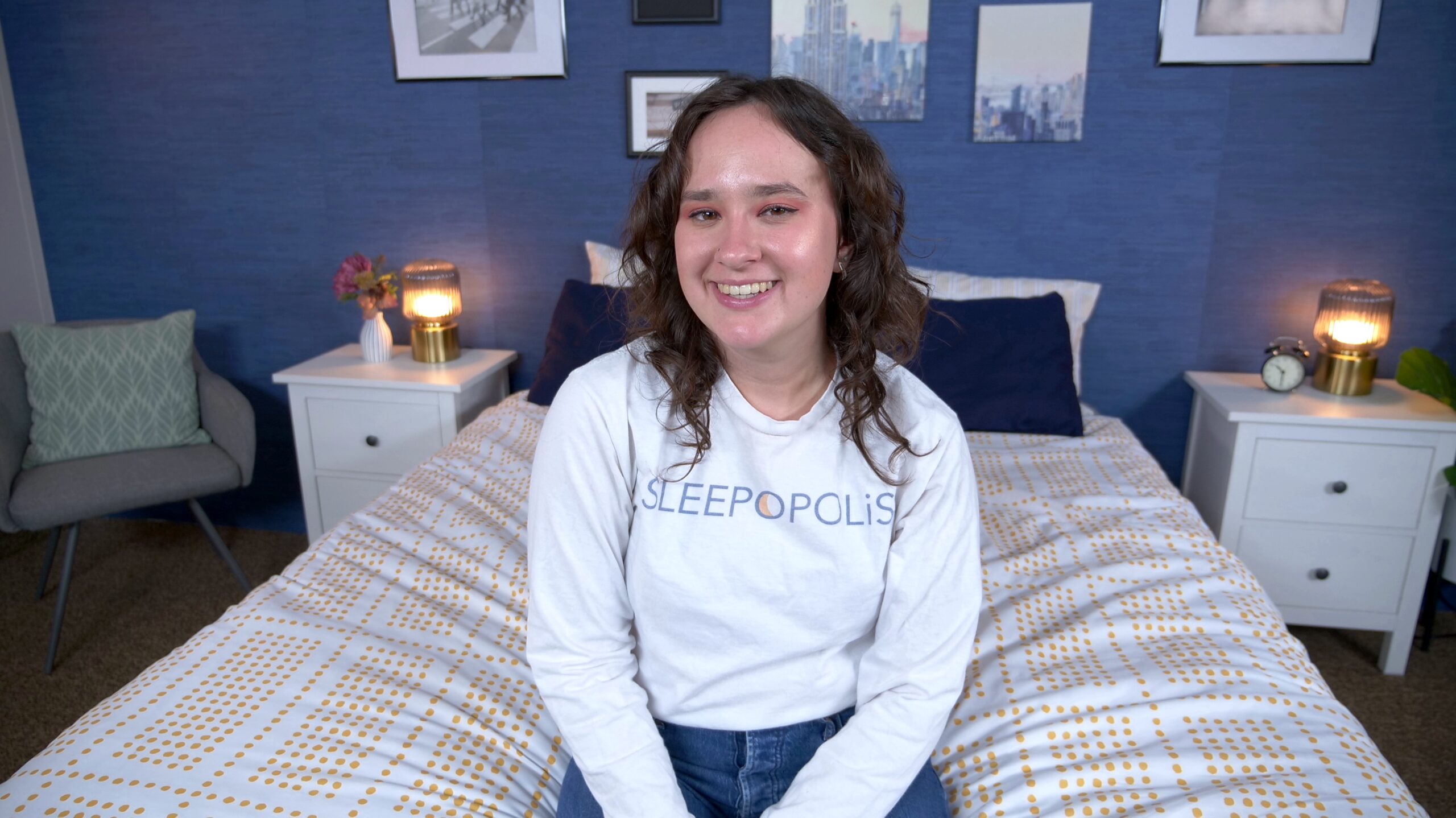 Amelia Jerden
Amelia is a Senior Staff Writer for Sleepopolis. She primarily covers bedding and sleep accessory products in reviews, how-to guides, and more. You can also find her over on the Sleepopolis YouTube channel. Amelia is a graduate of the University of North Carolina at Chapel Hill, with double majors in media and journalism and in dramatic art. Outside of work, Amelia can usually be found on a hike, traveling to a new city, or at her local thrift store.