Silk bed sheets are a fantastic way to upgrade your bedding and sleep in true luxury. If you are looking for your new set of silk sheets, consider LILYSILK's silk sheets. This brand has a variety of silk offerings, including men's and women's clothing, sleep caps, scrunchies, scarves, and other silk accessories, as well as lots of silk bedding.
I tested out the LILYSILK 19 Momme Seamless Fitted Sheet, which can be purchased individually or as part of a bedding set. In this review, I'll go over what these sheets are made of, how they feel, and who they may be a good option for. If you're short on time, skip ahead for a review summary. Otherwise, let's talk silk sheets.
LILYSILK 4-Piece Silk Bedding Set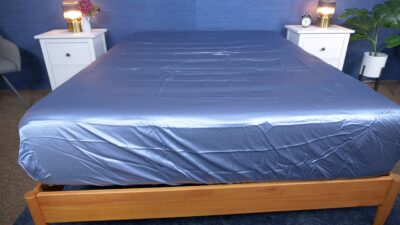 The LILYSILK 19 momme four piece silk bedding set is made from 100 percent mulberry silk.
Read Full Review
What are the LILYSILK Sheets Made Of?
The LILYSILK silk sheets are made from 100 percent 19 momme mulberry silk. It is grade A silk and OEKO-TEX STANDARD 100 certified. Let's break down what all that means.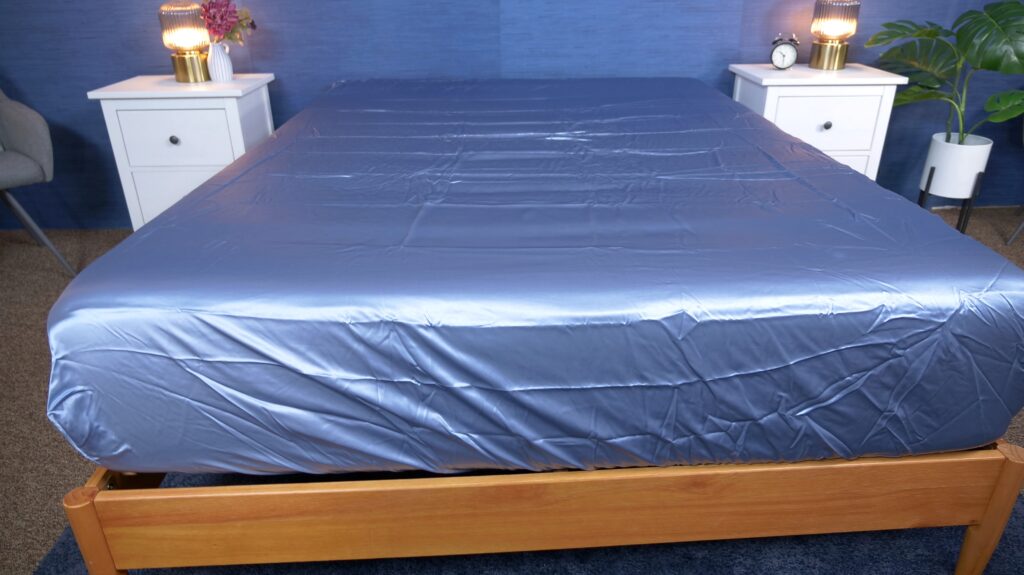 Silk is the natural fiber derived from the cocoons of silkworms. There are a variety of types of silkworms, one being mulberry silkworms, or Bombyx mori. This is where mulberry silk gets its name from. Mulberry silk is one of the most common types of silk.
Momme is a unit of measurement used for silk, because the threads of silk are so thin that thread count isn't the most useful measurement. Rather, momme is a measure of weight. It can also be used as an indicator of quality. Silk with a higher momme is made with more tightly woven fibers than silk with lower momme. Nineteen is considered to be a good quality momme for sheets, although there are higher momme sheets available.
Finally, what does grade A silk mean? Quality of silk is rated with letter grades A, B, and C, with A being the highest. Within each letter grade, there is further refinement of the grade with a number — grade 6A is the highest grade available, so A is the lowest within that grade, followed by 2A, 3A, 4A, 5A, and 6A. These sheets being grade A means they are the baseline for A, the highest letter grade.
See our best silk sheets to learn more about silk bedding.
What Do the LILYSILK Sheets Feel Like?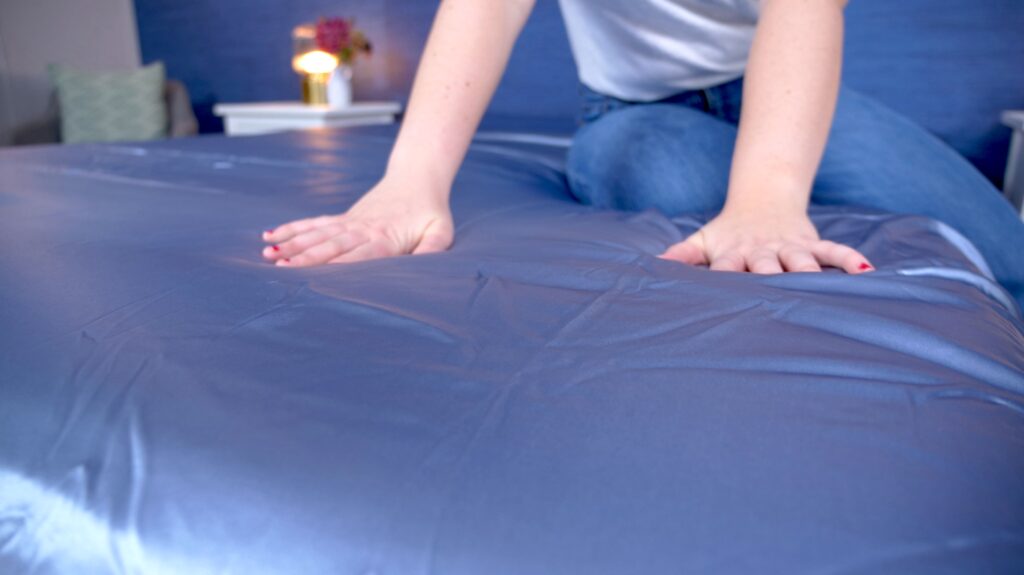 The LILYSILK sheets have a classic silk feel: they are soft, smooth, and pleasant against the skin. Overall, it's a very luxurious experience, as sleeping on real silk always is! These sheets also feel lightweight compared to other silk sheets I have tested, which makes sense since they are 19 momme sheets — still thick enough and high quality, but still breezy.
Are the LILYSILK Sheets Good for Hot Sleepers?
Pure silk is a fantastic material for hot sleepers and the LILYSILK sheets are no exception. What's great about silk is it's very breathable — it is a natural fiber that allows for lots of air to flow freely through it. It also maintains a cool feel as you are lying on the sheets.
I was only able to test the fitted sheet for this set, so I didn't get the full effect of lying under a flat sheet too. Still, I could tell these sheets kept me feeling cool and comfortable.
See our best cooling sheets for hot sleepers for even more options.
How Durable are LILYSILK Sheets?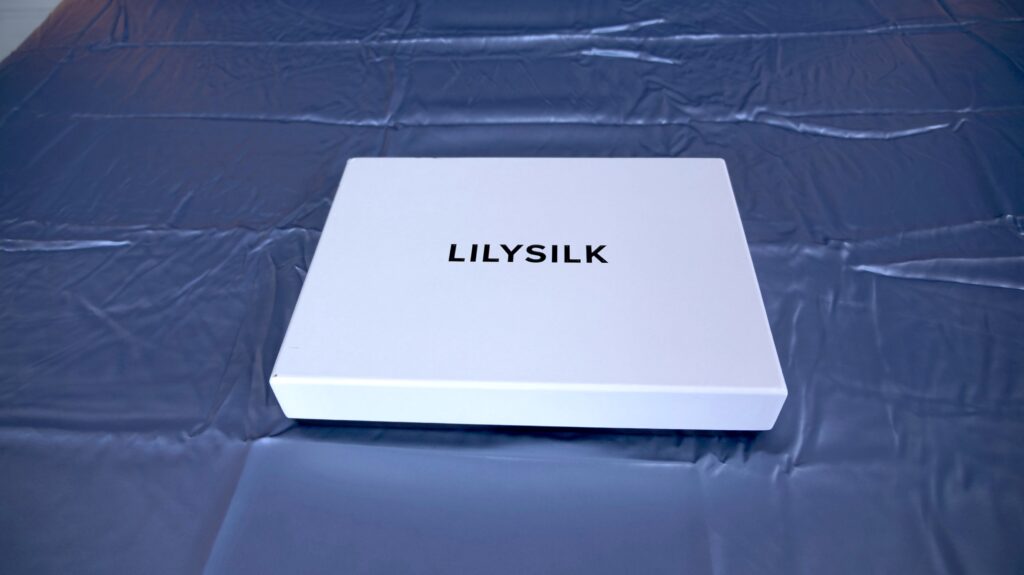 Silk is considered to be a very durable material, which can hold up well over time if properly cared for. However, they do often require more intensive or special care than other types of sheets. Rated grade A, these silk sheets are fairly high quality, but not the highest quality possible.
Do the LILYSILK Sheets Stay on the Bed?
Since I only tested a fitted sheet from this silk sheet set, I can only attest to its ability to stay on the bed, which was good based on my experience. I didn't notice this sheet shifting or popping off the corners of the bed as I was testing it. The elastic band on the fitted sheet feels sturdy, which also bodes well for these sheets' capability to stay on the bed.
Are LILYSILK Sheets Good for You?
With everything we've covered in mind, let's go over who the LILYSILK sheets might be good for, as well as some complaints.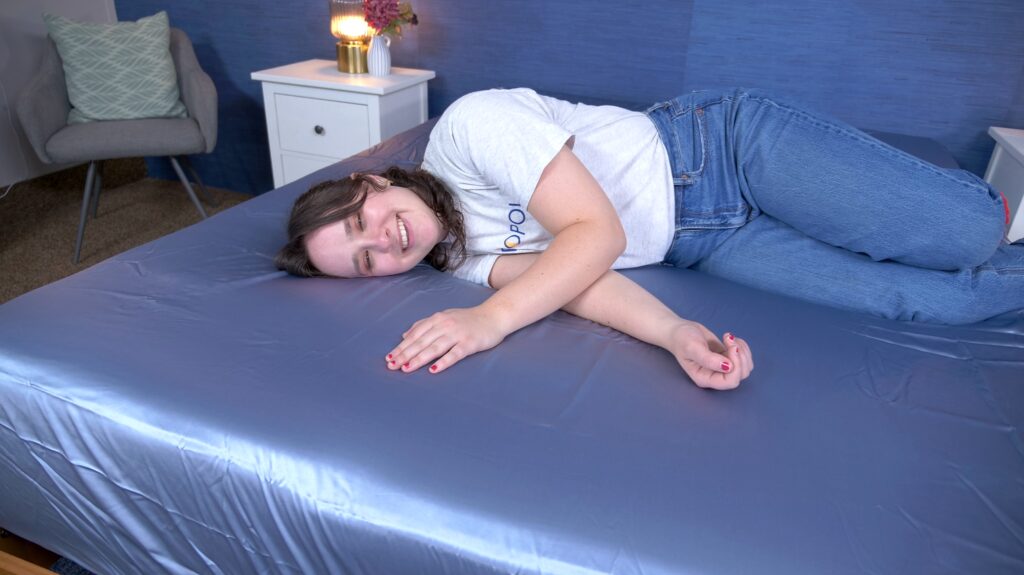 Who should try LILYSILK sheets
Hot sleepers should appreciate how breathable and temperature-regulating these sheets are.
Shoppers looking for silk sheets at a lower price point should appreciate how relatively affordable the LILYSILK sheets are, compared to other silk sheet sets.
Sleepers who love a smooth, luxurious feel should enjoy the LILYSILK sheets.
LILYSILK sheets complaints
While these sheets are machine washable, they should be hung to dry. If you want sheets with minimal care requirements, they might not be the best option for you.
If you don't like a slick feel to your sheets, these may not be the best choice.
If you want higher momme silk sheets, like 22 momme or 25 momme, these won't work for you, as they are only available with 19 momme silk fabric.
LILYSILK Sheets Prices, Sizes, and Colors
Curious how much these sheets cost? Here is a breakdown of prices.
Price listed will be before discount or offer for each size. To get our best deal, click one of the coupons throughout this article.
| | | | | |
| --- | --- | --- | --- | --- |
| Size | Fitted Sheet Dimensions | Flat Sheet Dimensions | Pillowcase Dimensions | Price |
| Twin | 39″ x 75″ x 16″ | 66″ x 96″ | 20″ x 26″ | $388 |
| Full | 54″ x 75″ x 16″ | 81″ x 96″ | 20″ x 26″ | $418 |
| Queen | 60″ x 80″ x 16″ | 91″ x 102″ | 20″ x 30″ | $488 |
| King | 78″ x 80″ x 16″ | 108″ x 102″ | 20″ x 36″ | $530 |
| California King | 72″ x 84″ x 16″ | 102″ x 110″ | 20″ x 26″ | $540 |
LILYSILK 4-Piece Silk Bedding Set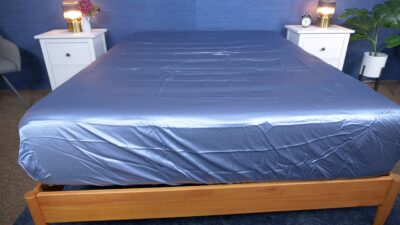 The LILYSILK 19 momme four piece silk bedding set is made from 100 percent mulberry silk.
Read Full Review
Color is an important factor to consider when shopping for sheets, as many people like to pick bedding to match their bedroom color scheme. Luckily, LILYSILK offers their silk sheets in a variety of colors, including:
Taupe
Lavender
Silvergray
Light blue
Dark teal
Natural white
Black
Rosy pink
Navy blue
The fitted sheet I tested for this review was the Light Blue color.
LILYSILK Sheets Policies and FAQs
How do the LILYSILK sheets ship?

LILYSILK offers free shipping on orders over $69. Orders within the United States should be shipping within two to six business days.
Do the LILYSILK sheets come with a sleep trial?

LILYSILK has a 30-day return policy, in which you can return the sheets within 30 days of the package being delivered. LILYSILK will cover the cost of return shipping, but only on your first order from the company. However, they do specifically offer a 100-night sleep trial for their silk pillowcases, if you happen to purchase only a pillowcase.
Do the LILYSILK sheets come with a warranty?

LILYSILK does not offer a warranty on these sheets.
How do I clean the LILYSILK sheets?

LILYSILK recommends dry cleaning, but they can be machine washed or hand washed. If machine or hand washing, wash in lukewarm water on a gentle cycle. Hang to dry, avoiding exposure to direct sunlight. Additionally, LILYSILK recommends using a neutral detergent or a detergent specifically formulated for silk.
What other products does LILYSILK offer?

LILYSILK offers a variety of silk products, including duvet covers, silk shirts, dresses, pants, and outerwear, as well as silk pajamas, head scarves, and sleep masks.
Where can I buy LILYSILK products?

You can purchase these mulberry silk sheets, and their other products, on the LILYSILK website, as well as on Amazon.
Are silk sheets the same as satin sheets?

No, silk sheets are not necessarily the same as satin sheets. Satin is a style of weave, which can be used to make silk sheets, but satin sheets can be made from any material. If sheets are listed as satin but not specified to be silk, they likely are not.
Are silk sheets worth it?

It depends! Silk sheets are typically more expensive than almost any other type of sheet and are considered a more luxury product. However, the price might be worth it, depending on what you are looking for. Many other types of sheets offer a "silky" feel, but cotton sheets or bamboo sheets can never quite replicate the real thing.
LILYSILK Sheets Vs
Let's compare the LILYSILK sheets to another set of silk sheets, the Mulberry Park Silks sheets.
LILYSILK Sheets vs Mulberry Park Silks Sheets
Mulberry Park Silks is another brand that offers a variety of silk products, including silk bedding sets. They offer 19, 22, and 30 momme silk sheets, but we tested their 22 momme.
This sheet set is grade 6A, the highest quality silk grade, and made from charmeuse mulberry silk.
These sheets are also available in three pocket depths: 15, 16, or 17 inches.
Learn more in our full Mulberry Park Silks sheets review.
Mulberry Park Silks 22 Momme Silk Sheet Set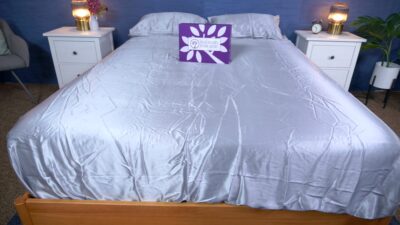 Mulberry Park Silks 22 Momme Silk sheet set is incredibly soft, smooth, and luxurious. It is available in four sizes, three pocket depths, and many different colors.
Read Full Review
Other Products to Try
Finally, here are my star ratings for the LILYSILK sheets.
Materials

Comfort

Value

Cooling

Durability

Trial