Day 15 of the 25 Days of giving brings us a sleep set from Helix!
The Helix Sleep Set includes 1 customized Helix mattress (in any size), 1 foundation, and 1 mattress protector. Up to a $1819 value! The real draw of the Helix mattress is that you can customize it – so the winner not only chooses the size, but gets to take the Helix quiz and receive a mattress custom made exactly to their preferences!
So of course we've done a Helix review and enjoyed the experience – but as I noted, each Helix mattress is custom made when you order it based on your preferences. Thus some of the tests I perform (pressure mapping, firmness, sinkage, etc) can vary tremendously based on what you like!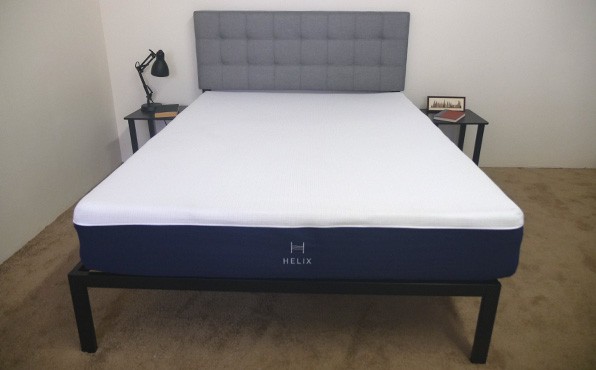 Thank you for entering to win the Helix Sleep Set! Now head over to our 25 Days of Giving page and enter more contests!