Looking for a high quality mattress, but don't want to spend thousands of dollars? Say hello to the brand new NovosBed mattress! NovosBed is a company striving to create quality sleep through top tier mattresses at a fraction of the cost to sleepers. This mattress is 11″ in height and on a mission to make a name for itself in the online luxury mattress industry.
Watch the full NovosBed mattress unboxing video below!
50% Off Protector with Mattress Purchase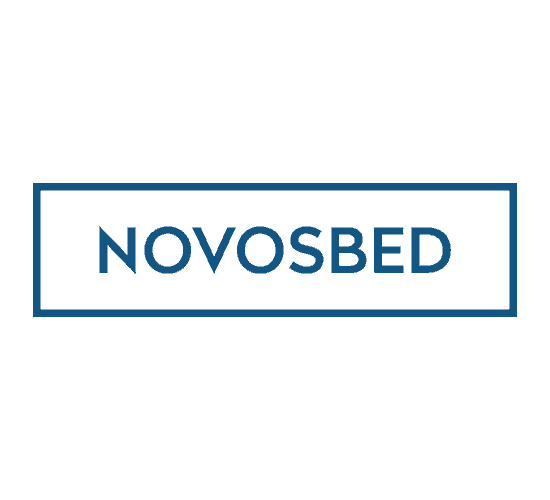 The Novosbed Mattress offers a classic memory foam feel, but also features three different firmness levels for sleepers still experimenting with their support needs! Click the link to check current pricing.
Initial Thoughts
Now that I have slept on the NovosBed medium mattress for a couple of nights, here are my initial thoughts:
Medium feel – the NovosBed medium comes in at a 5-6 out of 10 on the firmness scale, with 10 being the most firm. They also offer soft and firm models if you prefer a firmness / feel that's very soft or very hard.
Pronounced hug and sinkage – this mattress has a notable amount of hug and sinkage. Oddly enough, it works. The sinkage is not so deep where you feel completely enveloped by the mattress, but just deep enough to provide a comfortable sleeping experience. Additionally, the contour from the hug is very nice. The NovosBed was able to sharply form to my body without any issues. The feel is similar to the Tempurpedic Cloud Supreme mattress.
Minimal motion transfer – with the deeper hug and sharp body contour comes virtually no motion transfer. As my wife and I changed sleeping positions, neither of us felt the other move. This is key for those lighter sleepers who tend to be woken up by the slightest of movements.
Great pressure relief – probably the most notable attribute about the NovosBed is pressure relief. I never once felt as if any pressure points were created between my body and the mattress. In addition, the mattress provided a balanced level of support.
As always, if you have any questions about the NovosBed feel free to drop me a comment down below. I am happy to help!
If the NovosBed sounds like the right mattress for you, be sure to grab our promo code "SLEEPOPOLIS100" to save $100 off of your total purchase. Don't forget to check back in about a week or so for my full contextual review of the NovosBed mattress.
Happy sleeping!
The following two tabs change content below.
The Sleepopolis team is all about helping you sleep better. Whether it is through extensive sleep product reviews, sleep tips, or debunking sleep myths, we're here for you!
Latest posts by Sleepopolis Team (see all)