If you've ever been lying in bed and thought, "Gee, this mattress is cozy, but I sure wish it had even more layers of comfort for me to enjoy," then this review is for you. We've all had our Princess and the Pea moment, and sometimes a mattress topper is just the ticket. So let's take a close look at a mattress topper from one of the most well-known brands in the game — Tempur-Pedic.
Tempur-Pedic TEMPUR-Topper Supreme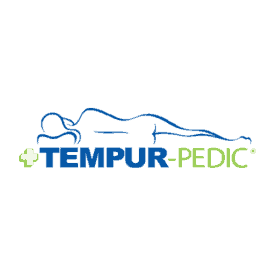 Tempur-Pedic TEMPUR-Topper Supreme
The TEMPUR-Topper Supreme is a great mattress topper with a great memory foam feel that offers impressive pressure relief!
Brand Snapshot
For the past 20 years, Tempur-pedic has carved out a space for itself as one of the most popular brands in the bedding industry. From mattresses and pillows to bases and bedsheets, the company has long been on a mission to design all the essentials for every sleep need.
We at Sleepopolis have been lucky enough to test Tempur-pedic mattresses and pillows, but today is all about the TEMPUR Topper Supreme. So, if you've been looking for ways to boost the comfort or adjust the firmness of your mattress, join me as I explore every last detail of Tempur-pedic's one and only mattress topper!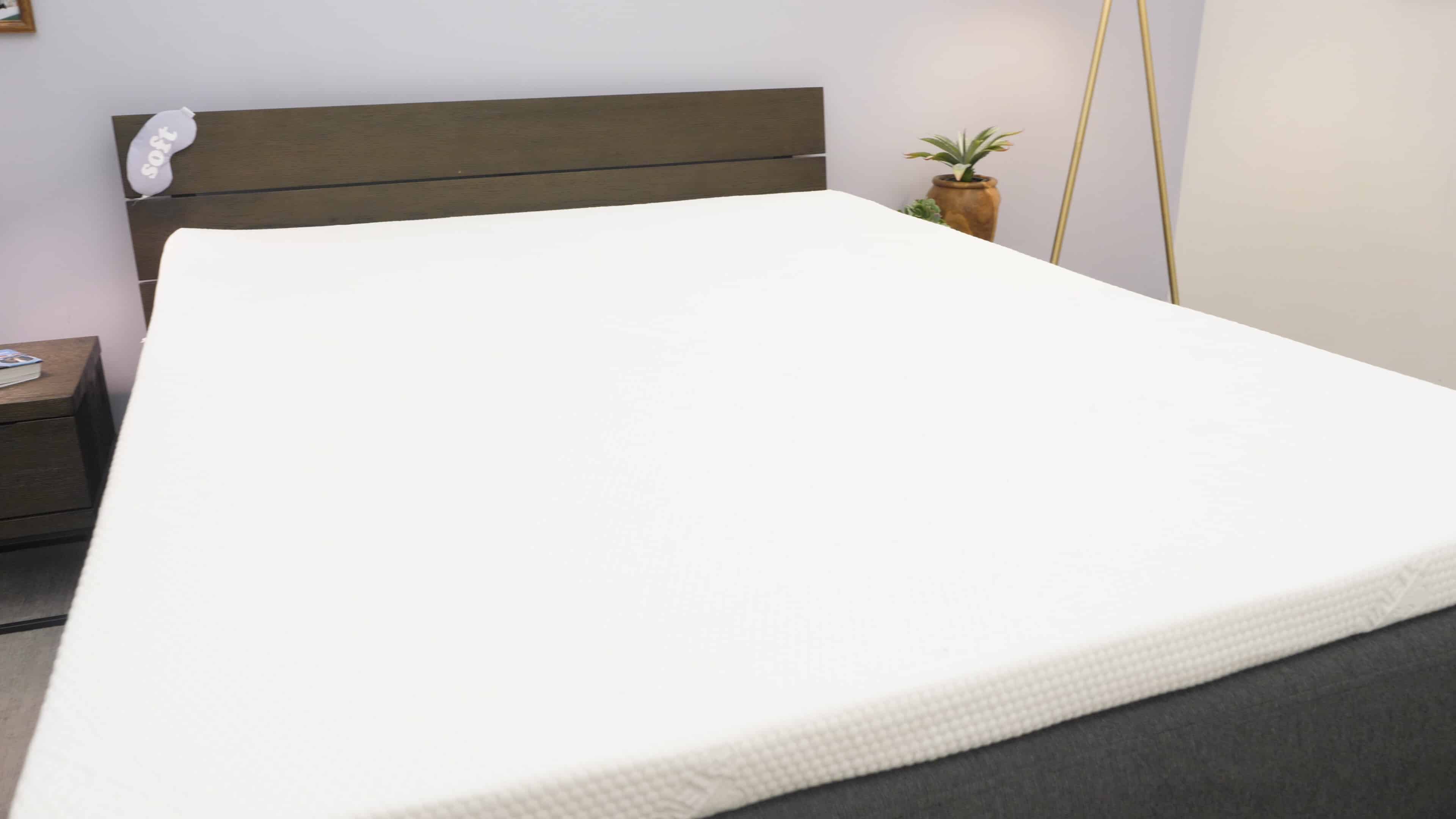 What Is The TEMPUR Topper Supreme Made Of?
Okay, sleepers, let's get down to business — what's this mattress topper made of? Let's start with the cover fabric.
This topper is covered in a knit polyester blend, which feels both soft and breathable. Additionally, polyester is naturally moisture-wicking which helps keep your mattress (and you) feeling fresh and dry. The cover is also easily removable so when it's time to be cleaned, all you need to do is unzip and throw it in the washing machine.
Now, the topper itself is made from Tempur-Pedic's proprietary TEMPUR material, and it's three inches thick. Similar to Tempur-pedic's mattresses and pillows, this topper is designed to offer a classic memory foam feel, which provides a very slow response to pressure that tightly conforms to your body's shape. So, rather than resting on top of it, this mattress topper lets you sink deeply into it.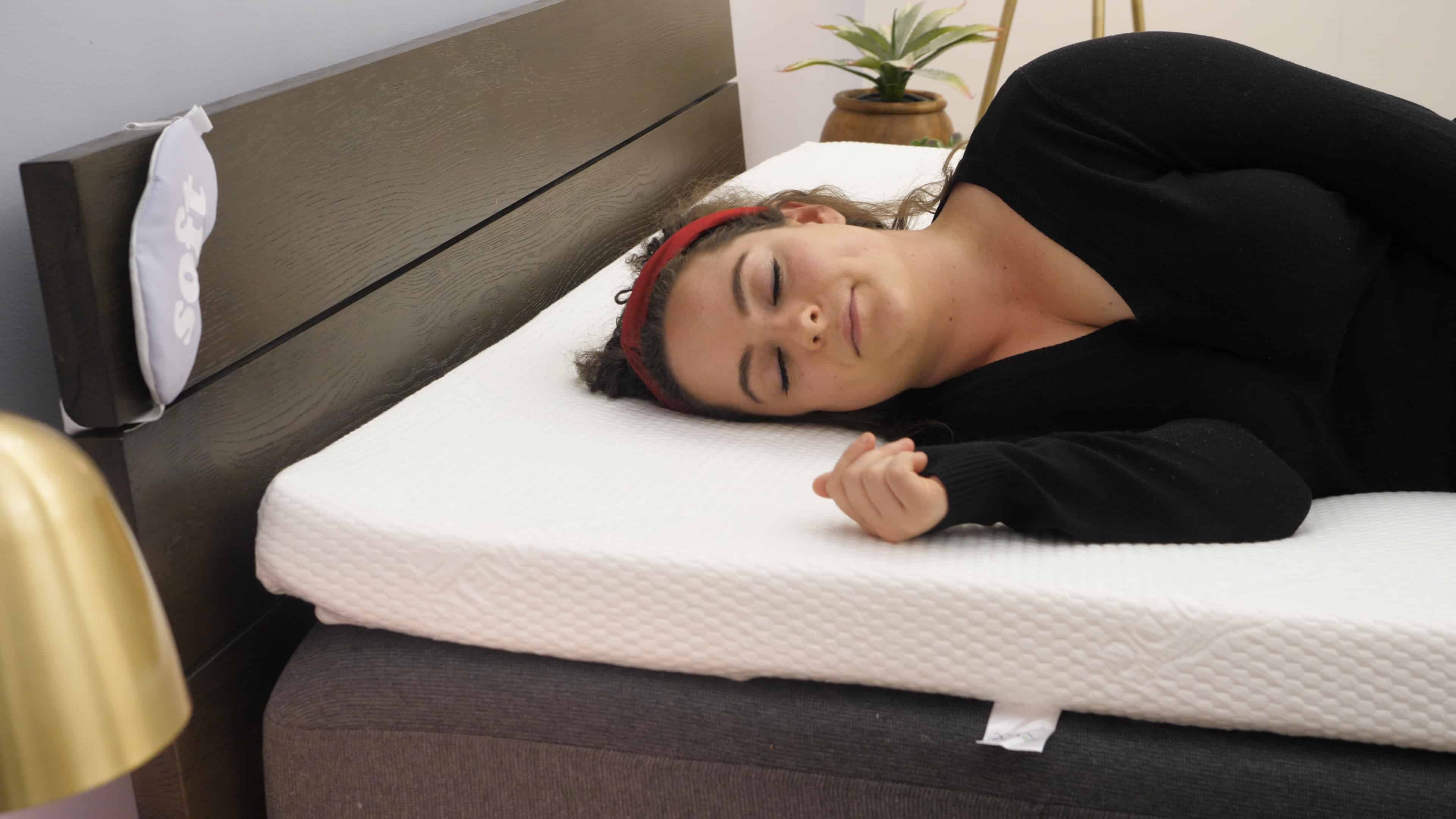 The folks at Tempurpedic rank this as a soft-medium on the firmness scale, but I found it to be closer to medium-firm. It does feel quite firm when you first press into it, but as you slowly sink into the topper, things gradually soften up. It's important to note, though, that firmness can be subjective and really depends on the sleeper's body type.
As I said, this topper has some great thickness to it with a nice, lofty profile of three inches… but it's also surprisingly heavy! Weighing in at about 30 lbs., it might not be a bad idea to enlist the help of a friend when situating this topper on your mattress. Speaking of which, you don't need a certain kind of mattress in order to enjoy this topper. Personally, I tested it on a hybrid mattress and found the combination of innerspring, foam, and TEMPUR material to complement each other in a uniquely comfy way.
FAQ
Q: Can the TEMPUR Topper be washed?
A: Yes, the cover fabric is both machine washable and dryable. However, the TEMPUR material itself can only be spot cleaned with a damp cloth and mild detergent.
Alright, now that we know what this topper is made of, let's take a closer examination of how it feels, shall we?
Tempur-Pedic TEMPUR-Topper Supreme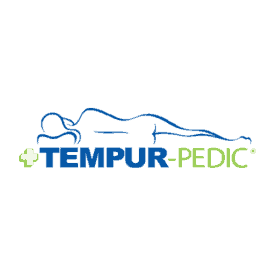 Tempur-Pedic TEMPUR-Topper Supreme
The TEMPUR-Topper Supreme is a great mattress topper with a great memory foam feel that offers impressive pressure relief!
How Does The TEMPUR Topper Supreme Feel?
TEMPUR material is featured throughout Tempur-pedic's products, and is crafted to offer a tight conformance to pressure that's become signature for this brand. So, if you already know and love Tempur-pedic products, there's a good chance you'll be compatible with this topper. Of course, if you've never slept on a Tempur-pedic product in your life, allow me to elaborate!
The TEMPUR Topper Supreme is designed to feel like memory foam, a material known for its slow response to pressure. For example, if you've ever pressed into a mattress and the imprint of your fingers remains even after you've lifted your hands away, you were probably pressing into memory foam. And that's the thing about this topper — the TEMPUR material makes you feel comfortably cradled rather than buoyantly supported.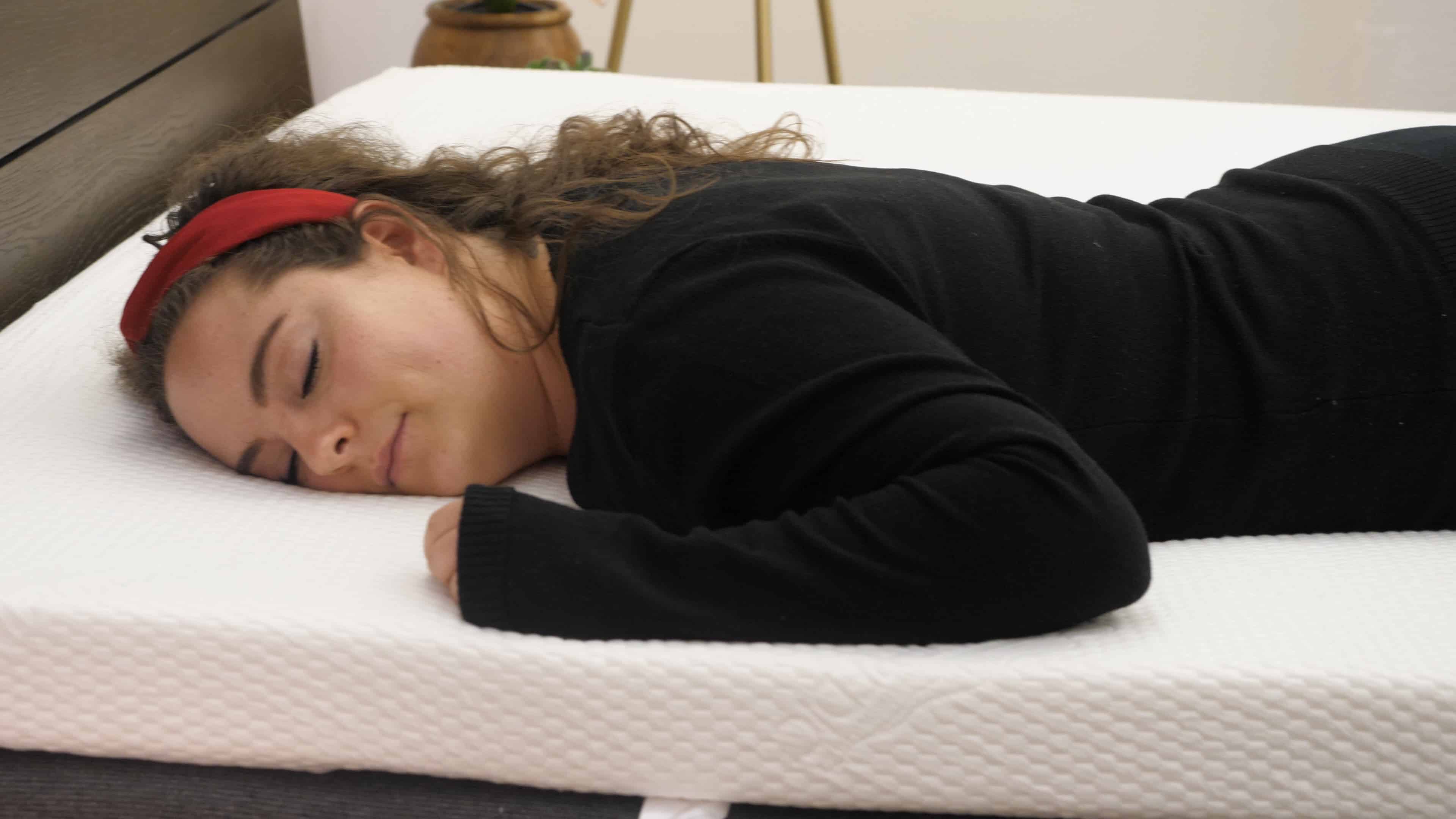 That said, if you're looking for more of a springy, bouncy feel, you might be better suited to a mattress topper made of latex. Personally, I found this deep sink into the material to offer great pressure relief at my back and shoulders, particularly on my side. Conversely, my hips sunk down a little too much when I was on my stomach, and that put some strain on my lower back.
FAQ
Q: Can the TEMPUR Topper be returned?
A: Unfortunately, the folks at Tempur-pedic say that due to the personal nature of this bedding essential, there are no returns on this item.
Something I like about this topper is that it's quite dense! It kind of feels like a mini-mattress in and of itself, and I could definitely see this topper coming in handy on a camping trip, or any time when sleeping on a real mattress is not an option. Overall, I enjoyed testing this topper, and think back and side sleepers might agree!
The Verdict: Back and side sleepers who love a classic, memory foam feel are likely to be most compatible with this topper!
Should I Buy The TEMPUR Topper Supreme?
Tempur-Pedic TEMPUR-Topper Supreme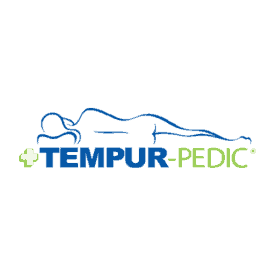 Tempur-Pedic TEMPUR-Topper Supreme
The TEMPUR-Topper Supreme is a great mattress topper with a great memory foam feel that offers impressive pressure relief!
Now that we've taken a close look at the ins and outs of this mattress topper, let's recap the highlights so you know if the TEMPUR Topper Supreme is the right fit for you:
Dense & Durable — This topper is dense, durable, and feels like a mini-mattress. It's about 30 lbs., three inches thick, and the folks at Tempur-pedic say it makes a great substitute for a mattress when you're camping, or you have an overnight guest (and I have no trouble believing that!). Aside from how it boosts the comfort of your mattress, this topper is pretty comfy all by itself.
Memory Foam Feel — This topper has a slow response to pressure and a deep sink that reminds me of the pressure relief I get from memory foam. So, sleepers who are into a memory foam feel are probably going to enjoy this topper. Additionally, I found its body-conforming support to be particularly beneficial for back and side sleeping.
Washable Cover — Personally, I really enjoy how soft and breathable the cover fabric is. Not to mention, it's machine washable! So, when the cover gets dirty, just unzip it, throw it in a cold wash cycle, dry on a cool setting, and you're good to go.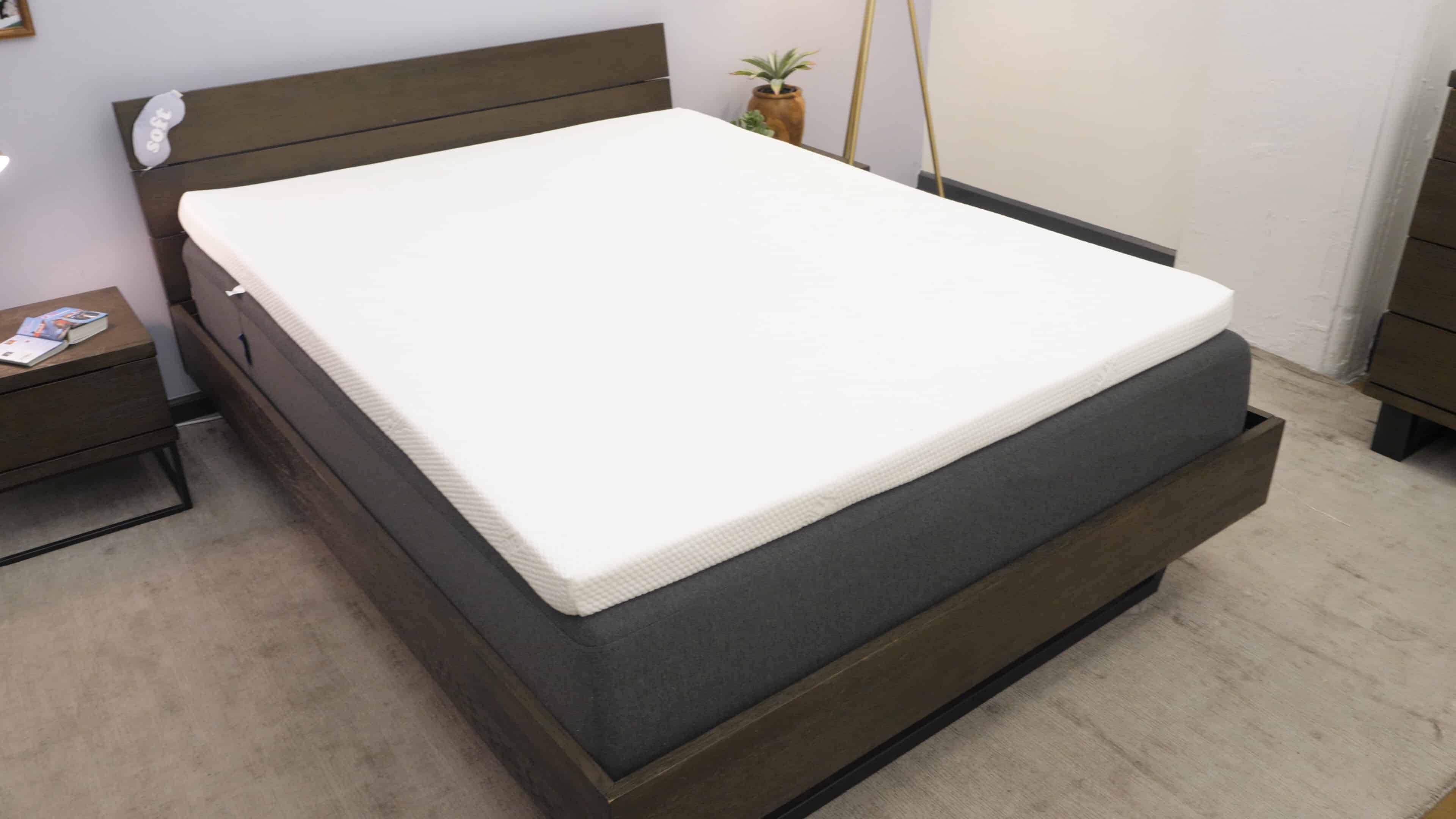 TEMPUR Topper Supreme Complaints
Of course, there are a few things to consider before you make your purchase:
TEMPUR Material Not Washable — While the cover is washable, the topper itself is not. In fact, you really shouldn't get it wet at all. If you need to clean it, spot clean with a damp cloth and mild detergent but, again, you should really avoid getting it wet as much as possible.
Pricey — Another thing to note is that this isn't the least expensive mattress topper on the market. Ranging from about $240-$360, the TEMPUR Topper Supreme just isn't going to be in everyone's budget.
No Returns — Additionally, there are no returns or trial periods offered with this topper, so you have to be pretty sure you want it before you make your purchase. That said, it does come with a 25 year warranty, which doesn't surprise me because it feels like it's built to last for a good, long while.
Anything Else I Should Know?
Pricing — $239.20-$359.20
Sizing — Twin, Full, Queen, King, California King
Free Shipping — within the U.S.
No Returns
25 Year Warranty — details available on Tempur-pedic website
Made in the U.S.A.
Wash Care — Wash the cover on a cold cycle, dry on a cool setting. Topper itself is spot clean only.
Well, now you're all officially experts on the TEMPUR Topper Supreme. We sure hope this is the mattress topper you've been longing for, but if not, don't worry. The world of bedding is wide, so be sure to subscribe to our YouTube channel, and follow us on Facebook, Twitter, and Instagram so you never miss a thing.
The following two tabs change content below.
Sarah is the Senior Writer and bedding expert at Sleepopolis. Every week, she personally tests and reviews new pillows, sheet sets, and other sleep accessories. She accompanies every video review with a meticulously detailed article to ensure her audience has all the pertinent info they need for the best shopping experience possible. Perhaps that's why her fans have dubbed her "the most thorough pillow reviewer on the Internet." Having tested everything from sleep trackers to mattress toppers, Sarah's expertise runs deep and is always expanding. She received her degree in Creative Writing from Brooklyn College and spends her free time doing stand-up, making pasta, and hanging with her cats.
Latest posts by Sarah Riccio (see all)