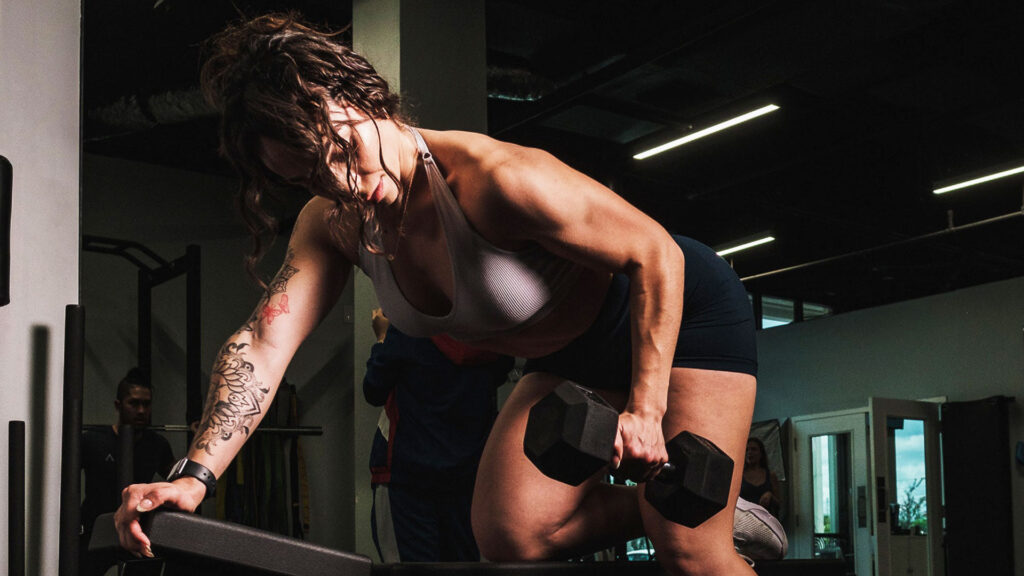 Have you been snoozing your alarm clock that's supposed to motivate you to get in an early workout session? You might not have to put yourself through that anymore.
What if we told you there's no need for your early alarms and to save those workout clothes for another time? A new analysis of studies demonstrates it might be better to save your workout time for the afternoon if you want to be in better health. 
Yes, it's important to get at least 150 minutes of exercise each week, but it's also important to consider the time of day you decide to work out. 
In the The American Journal of Medicine, an analysis of studies proved that exercising in the afternoon can help control blood sugar levels and insulin sensitivity. (1)
One of the co-authors of the study and an associate professor at Rutgers university who specializes in kinesiology and health, Steven K. Malin, said that whenever you exercise your body immediately becomes more insulin sensitive in order to control blood sugar more effectively. (1)
"Moving is going to be really good for your body, to regulate blood glucose, and you don't have to lose weight to achieve that," Malin said in a Verywell Health article. (2)
Even though exercising can help manage blood sugar, the time of the day you exercise also impacts how well your body controls your blood sugar levels. In the morning, your body is more sensitive to insulin but as it gets later in the day, your body is less sensitive to it. (1)
If we now get the chance to snooze that alarm clock and not feel guilty about it, we are all in.
Is It Time to Change Your Workout Schedule? We Have The Verdict
Exercise is important regardless of what time you decide to do it. However, Lisa Moskovitz, R.D., CEO of Virtual Nutrition Experts, and author of The Core 3 Healthy Eating Plan, confirmed that the time truly can make a difference because of how our bodies work. 
She says when you engage in exercise, your body naturally reduces blood sugar and insulin levels as it utilizes the glucose present in your bloodstream to fuel your workout.
"Research also shows that the time of day you workout can also make a difference – those who exercise in the afternoon may notice lower circulating insulin levels compared to those do it first thing in the morning," she told Sleepopolis.
She also said the type of exercise you decide to do, along with the time you do it, can impact your blood sugar levels. She recommends incorporating both cardio and weight or resistance training to help regulate blood sugar. 
​​"They each require glucose, however, regular weight-training has more of a positive impact on insulin sensitivity in the long-run," she said.
Timing of snacks and meals is also important to consider for an afternoon workout session. She said if you notice your blood sugar starting to get low before or during a workout, it's always crucial to replenish with a pre or post workout snack or meal.
Moskovitz suggests eating a snack or meal that is easy to digest and mostly made of carbohydrates. This will allow your body to use that energy instead of using your body's energy reserves.
Overall, Moskovitz said blood sugar and insulin levels vary from person to person and it's important to exercise when you have the energy and time to fit it into your busy schedule. 
So, if it makes you feel better to get your day started with a killer workout, go with that option. Or if you prefer to sleep in and break a sweat in the afternoon, that's a good choice as well. It's better to exercise when you feel your best than not do it at all!
Sources

Moskovitz, Lisa. Personal Interview. August 1, 2023.

1.Syeda A, Battillo D, Visaria A, Malin SK. The importance of exercise for glycemic control in type 2 diabetes. American Journal of Medicine Open. January 18, 2023. https://doi.org/10.1016/j.ajmo.2023.100031

2. Brown S. Exercising later in the day helps better control blood sugar levels. Verywell Health. July 26, 2023. https://www.verywellhealth.com/diabetes-and-exercise-timing-7563245.