Ever heard of the Las Vegas Market? Now's your chance to get an inside scoop on what goes on behind the curtains of one of the world's largest bedding, furniture, and decor conferences! Last week, I had the opportunity to travel to Las Vegas, Nevada and spend 3 days speaking with some of the largest bedding companies (online & offline) in the world and came across some interesting new products.
Intrigued by what we were able to see and hear about? Keep reading below to check out some of the newest sleep products coming this year!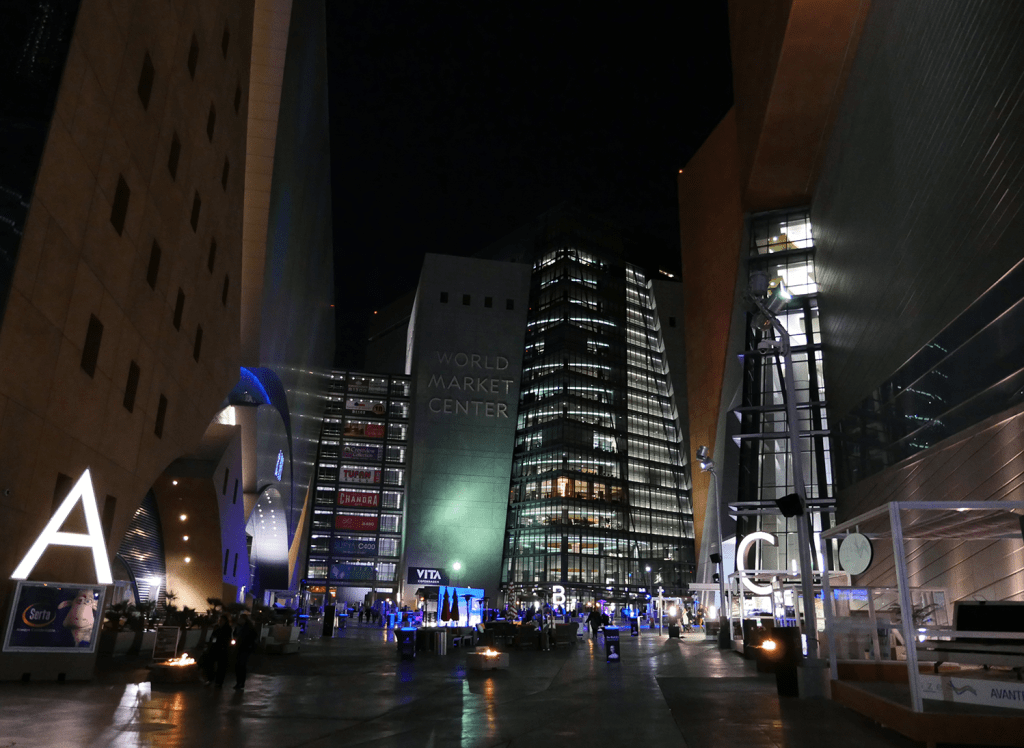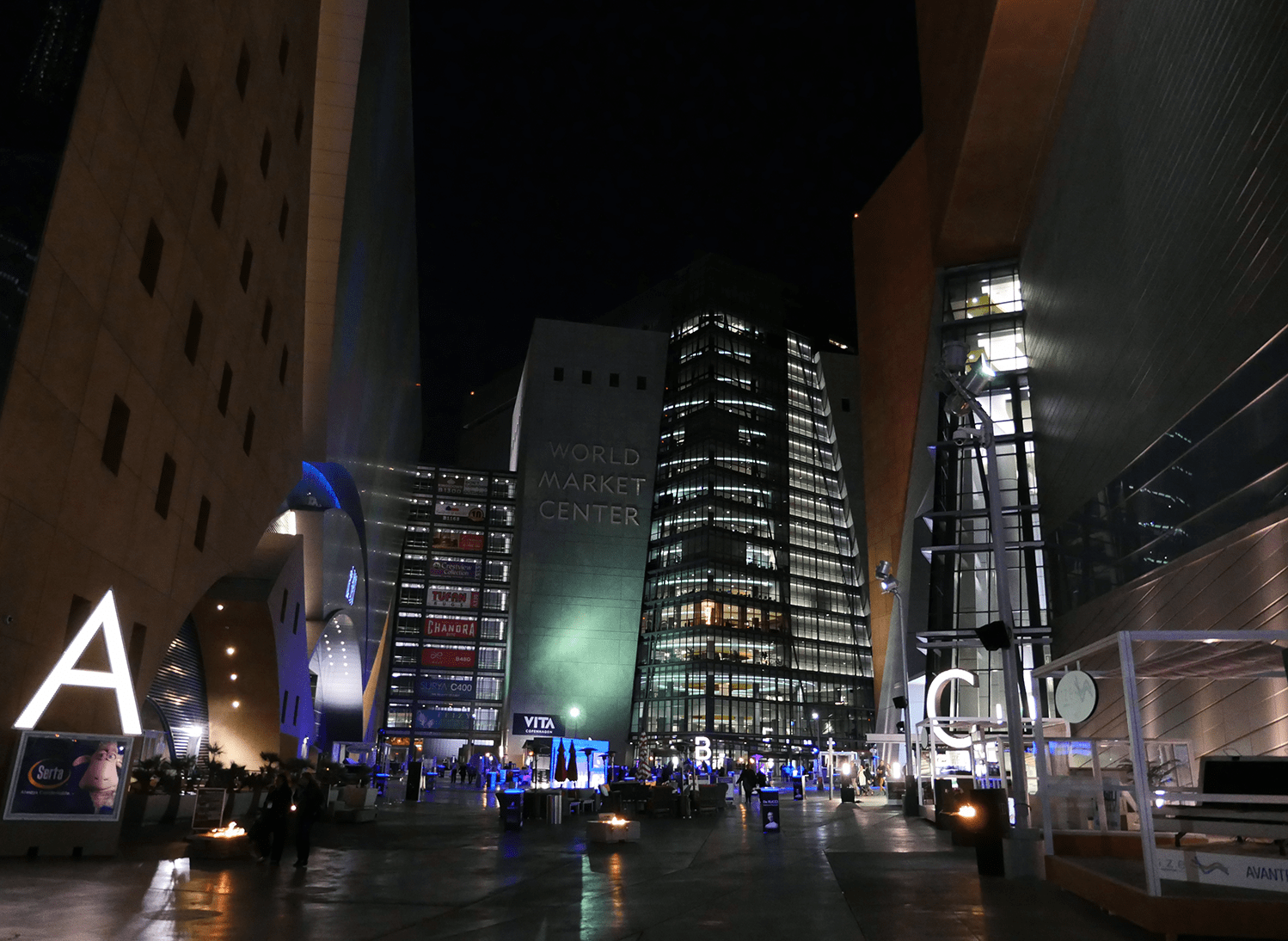 What is the Las Vegas Market?
Las Vegas Market is one of the world's largest mattress, bedding, furniture, and decor conferences in the world. I spent a total of 3 days exploring 3 buildings with a combined total of 9 floors of mattresses and bedding products. These floors each had anywhere from 12-15 companies looking to showcase their newest and most impressive products to date. Needless to say, I have plenty of new products to show you all!
No need to worry, Sleepopolis plans on testing and reviewing many of these products this year. Stay tuned for fully comprehensive reviews of the most interesting new mattresses and bedding accessories.
BedGear Performance Bedding
BedGear is known for their high performance bedding technology and this year, they have decided to release their newest performance blankets and travel pillows. Both of these products are unique in  their own way. The blankets have a sleek and cool style. They are built using material similar to that in performance sportswear. BedGear will be officially launching these blankets later this year and they will be available in 3 different levels of warmth and a variety of colors.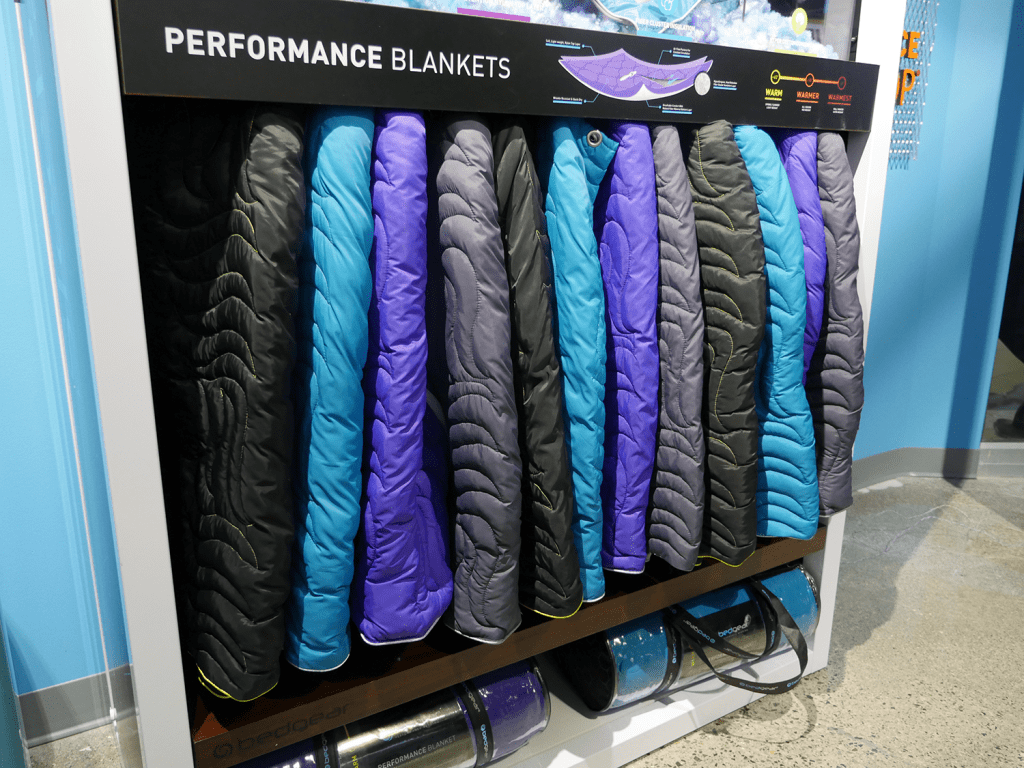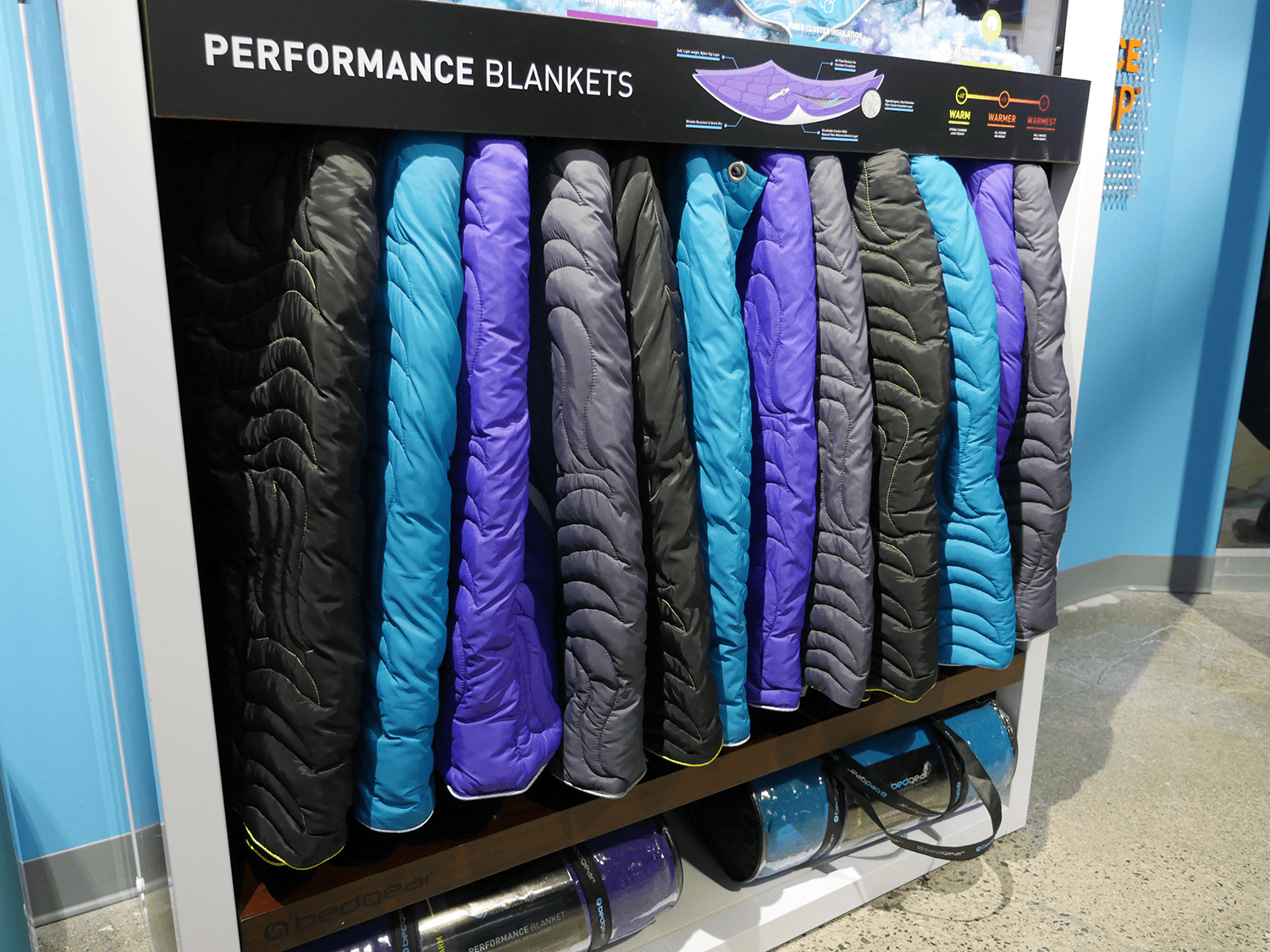 The travel pillow in one word, wow! Simply one of the coolest products I have seen to date. Sleeping on a long flight or car ride can often be extremely difficult without a nice pillow. BedGear has finally designed a travel pillow that checks off support, moldability, and the ability to fill gaps (between head / neck and windows) all with one small pillow. The Bedgear travel pillow will be launching later this year.
Sleepace Technology
There's no shortage of sleep trackers available, but thus far none of them have really intrigued me. The Sleepace sleep monitor is the first that may be able to deliver on true sleep analytics. The Sleepace simply slides under the sheets, so no need to worry about wearing a tracking on your wrist or body somewhere. It runs on a standard lithium ion battery that lasts for around 30 days on a single charge.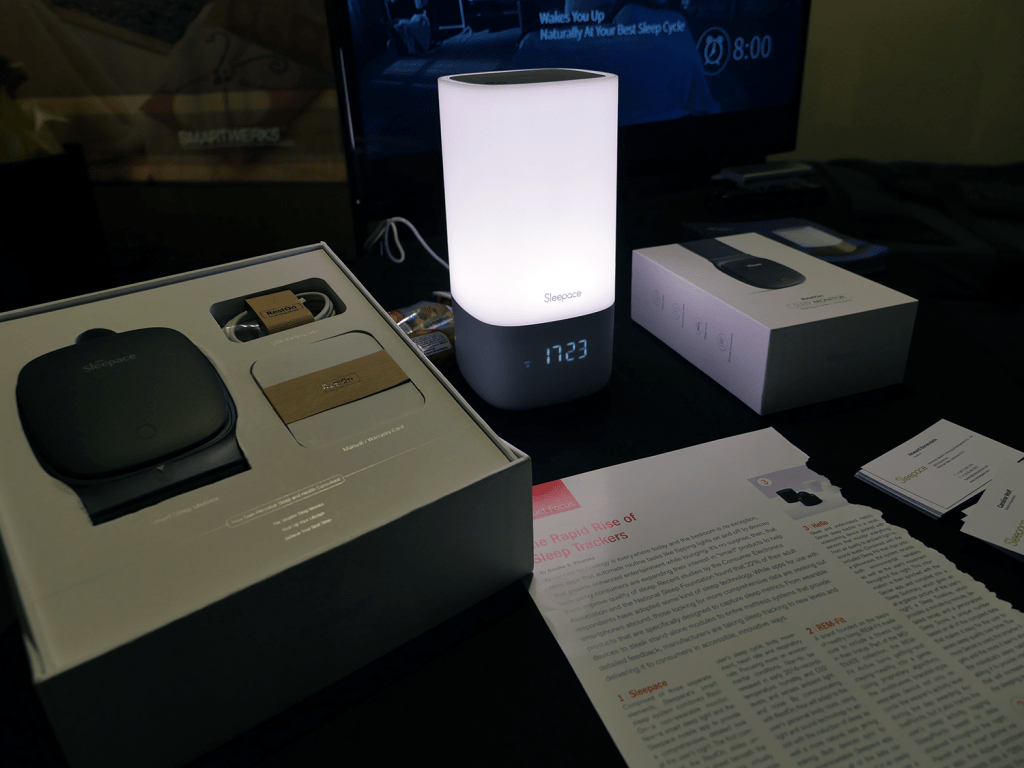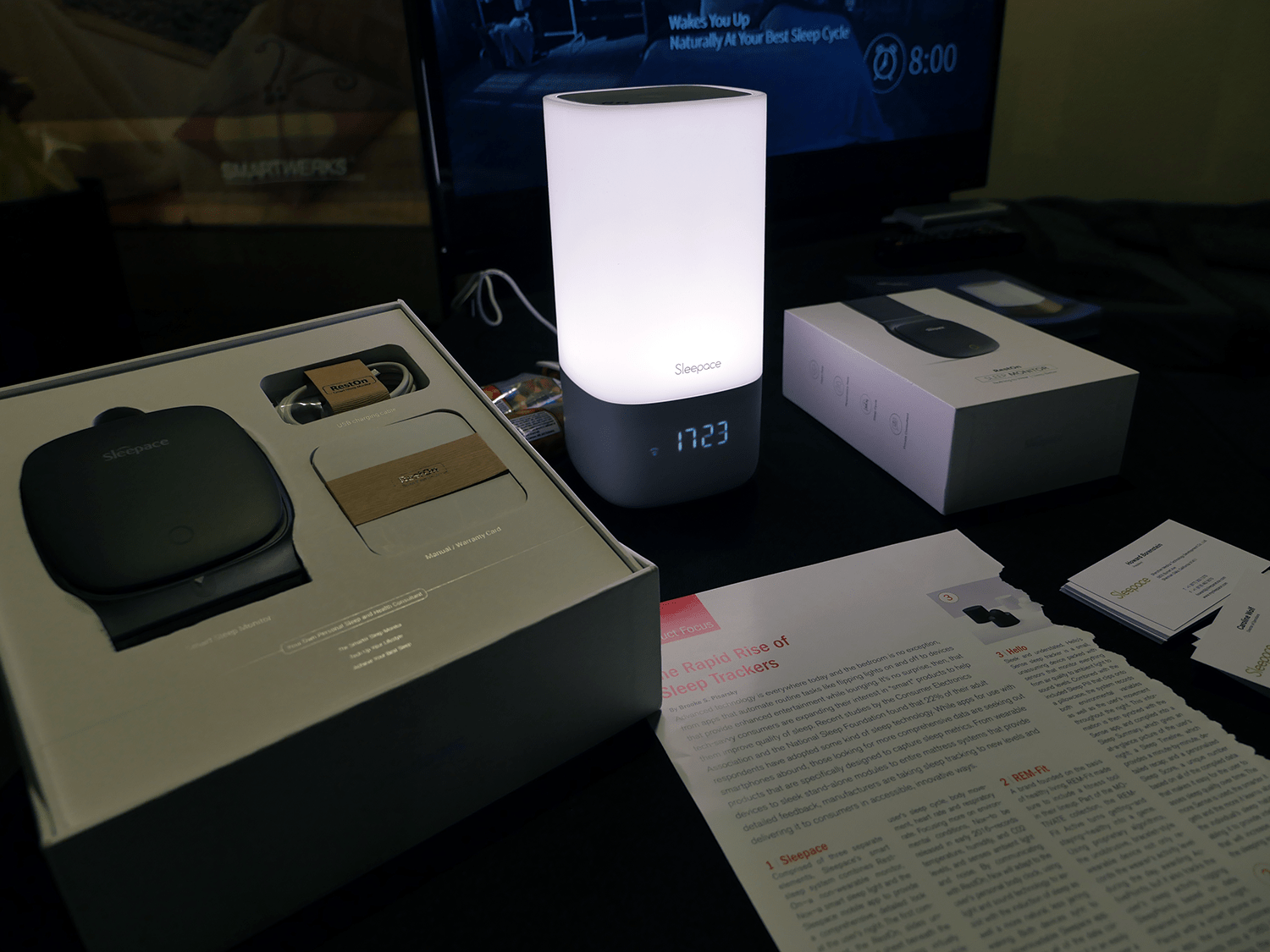 In addition, in just a few months, Sleepace will be releasing their new Smart Sleep Light. This light has a plethora of unique features, including the natural wake light, personalized sleep sounds, humidity, light, sound tracking, and more. The smart alarm light will integrate with the Sleepace tracker.
Forever Foundations
Several months ago I tested the Forever Foundations Metro foundation. It's an all steel platform bed with lots of storage. In just a few months Forever Foundations will be releasing their brand new foundation accessories. Sleepers will now have the option of adding power outlets, motion activated lights, and most importantly, storage bins. The Forever Foundations were already a good option for storage and having the hangable storage bins just makes them that much better.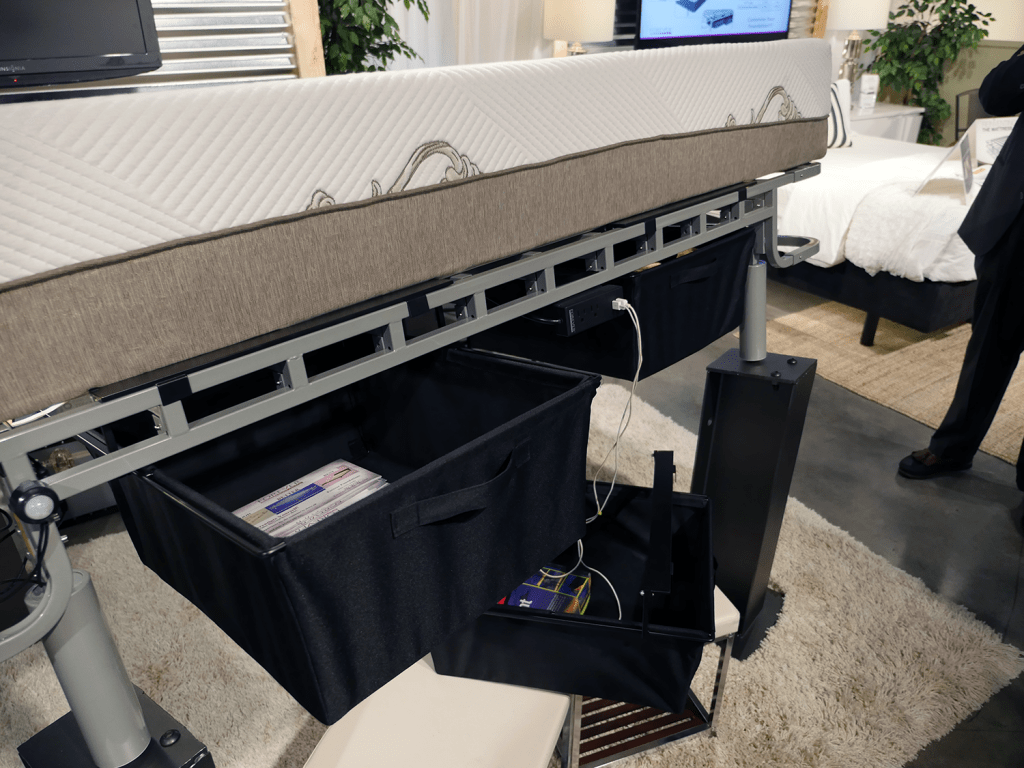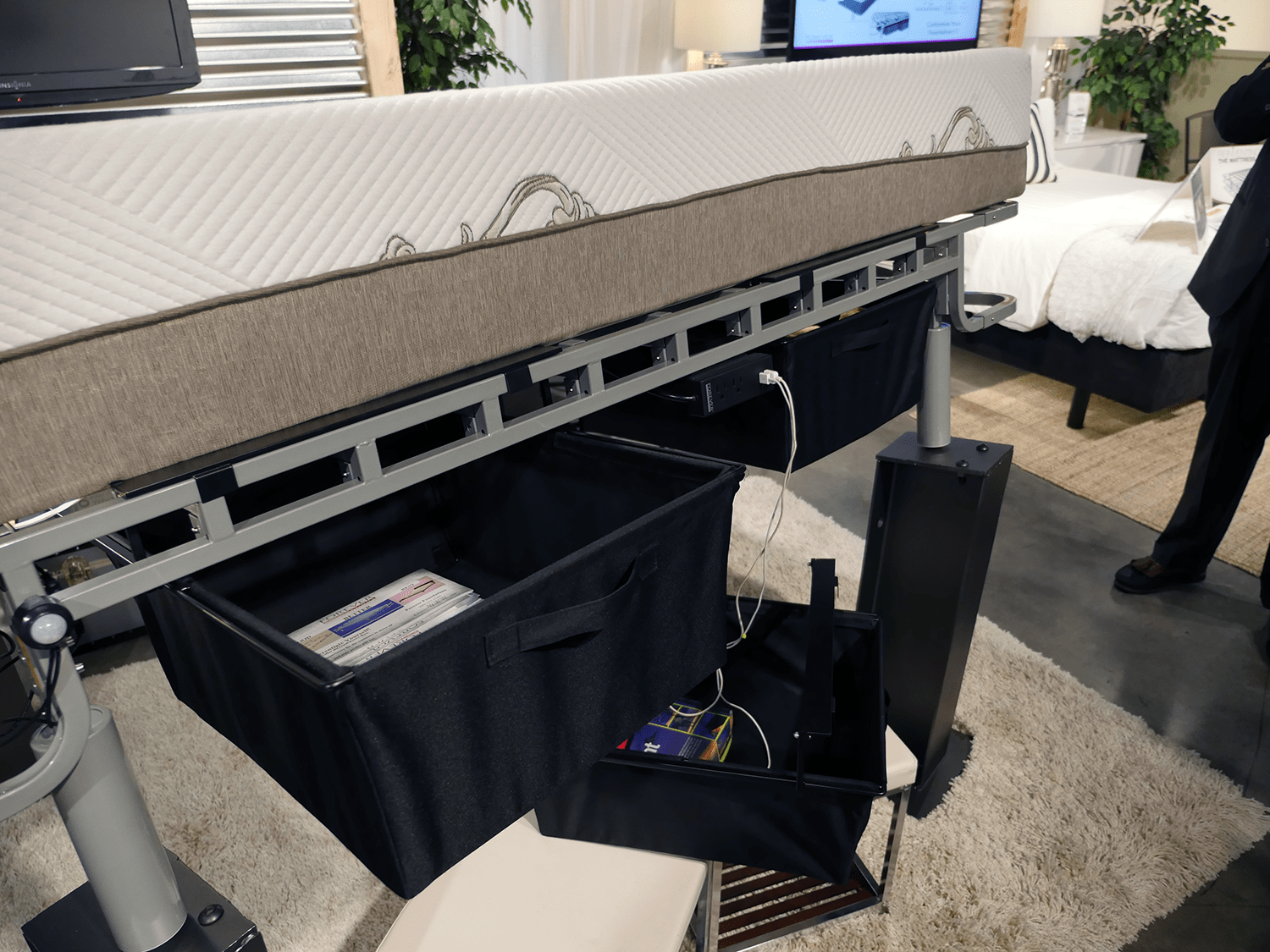 Malouf Sleep
Malouf had quite the showcase at the Las Vegas Market. Their most unique new product, scented pillows offered in varying colors & scents. Having previously tested several Malouf products, I would expect quality construction and performance from these pillows. I'll definitely be testing one or more of these pillows later in the year.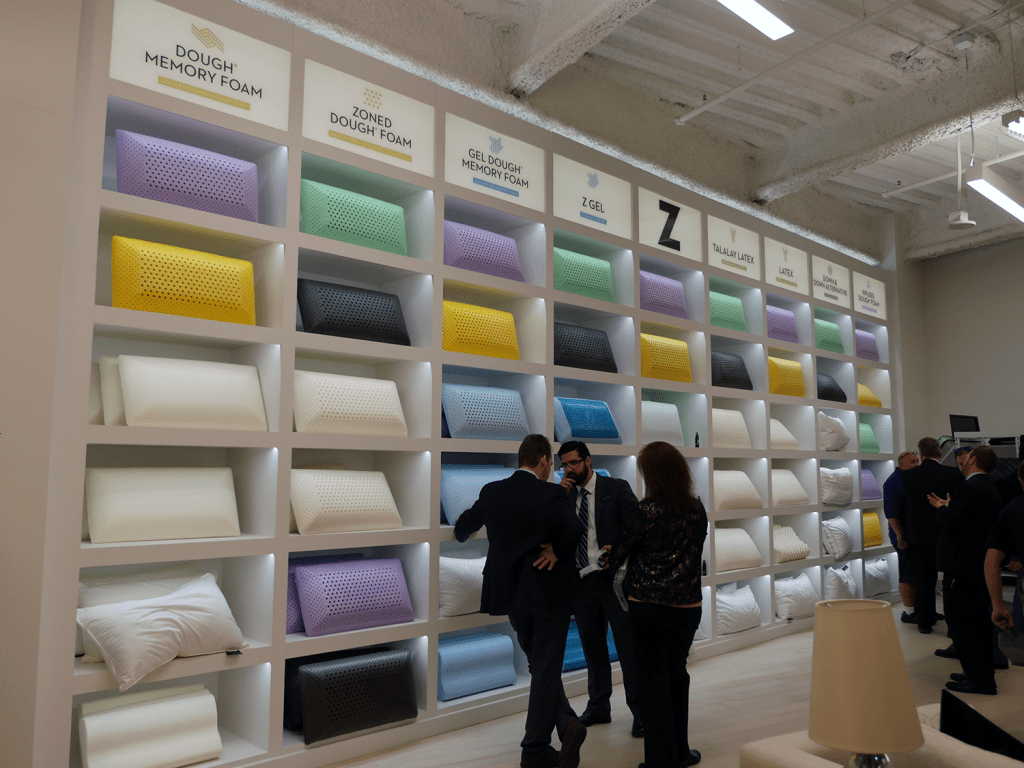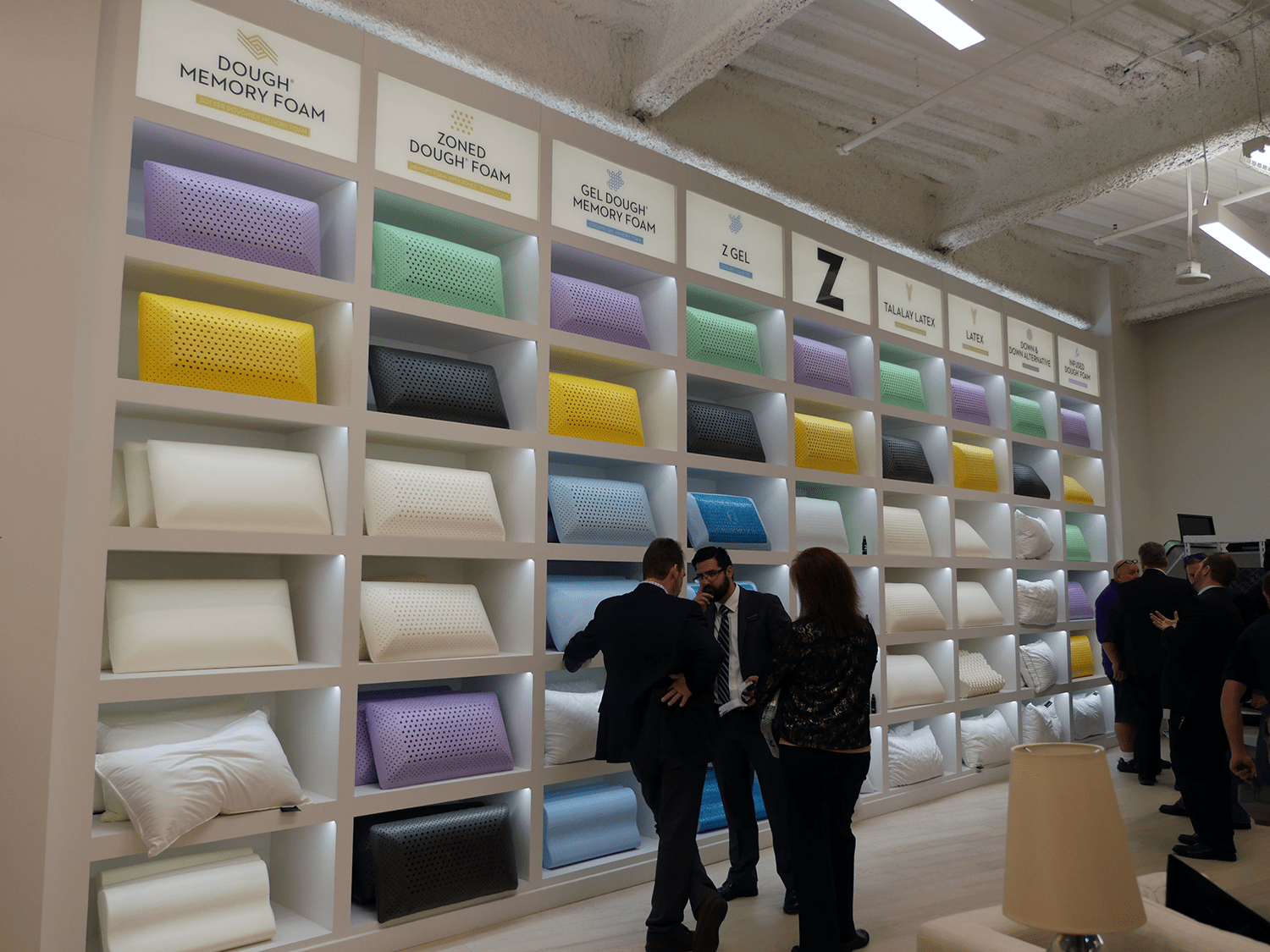 DreamFit Sheets
Have you ever seen a fitted sheet that can be forcefully pulled from the top of the mattress and not slide off? Well, here you go! DreamFit not only created 6 different sets of sheets all made from high quality material, they also set the bar for fitted sheets that remain tightly fitted around your mattress no matter what. An extremely durable elastic band and 4 cross-corner bands help to ensure your fitted sheet goes on easy and stays on. Most of DreamFit's sheet line is already available on Amazon.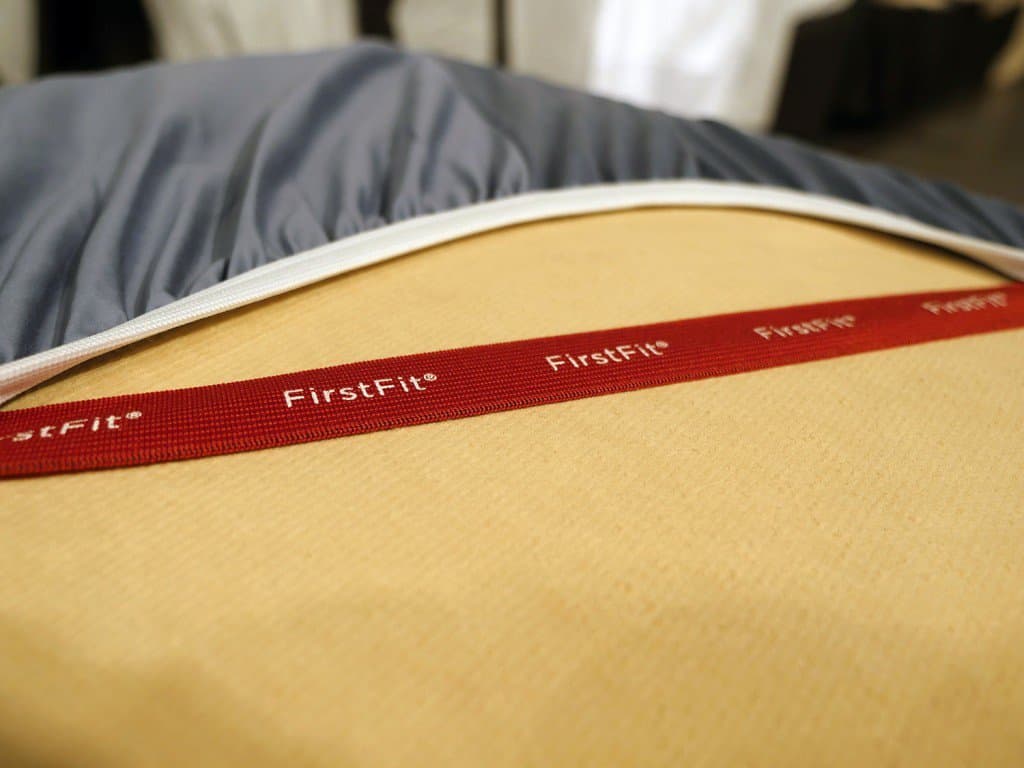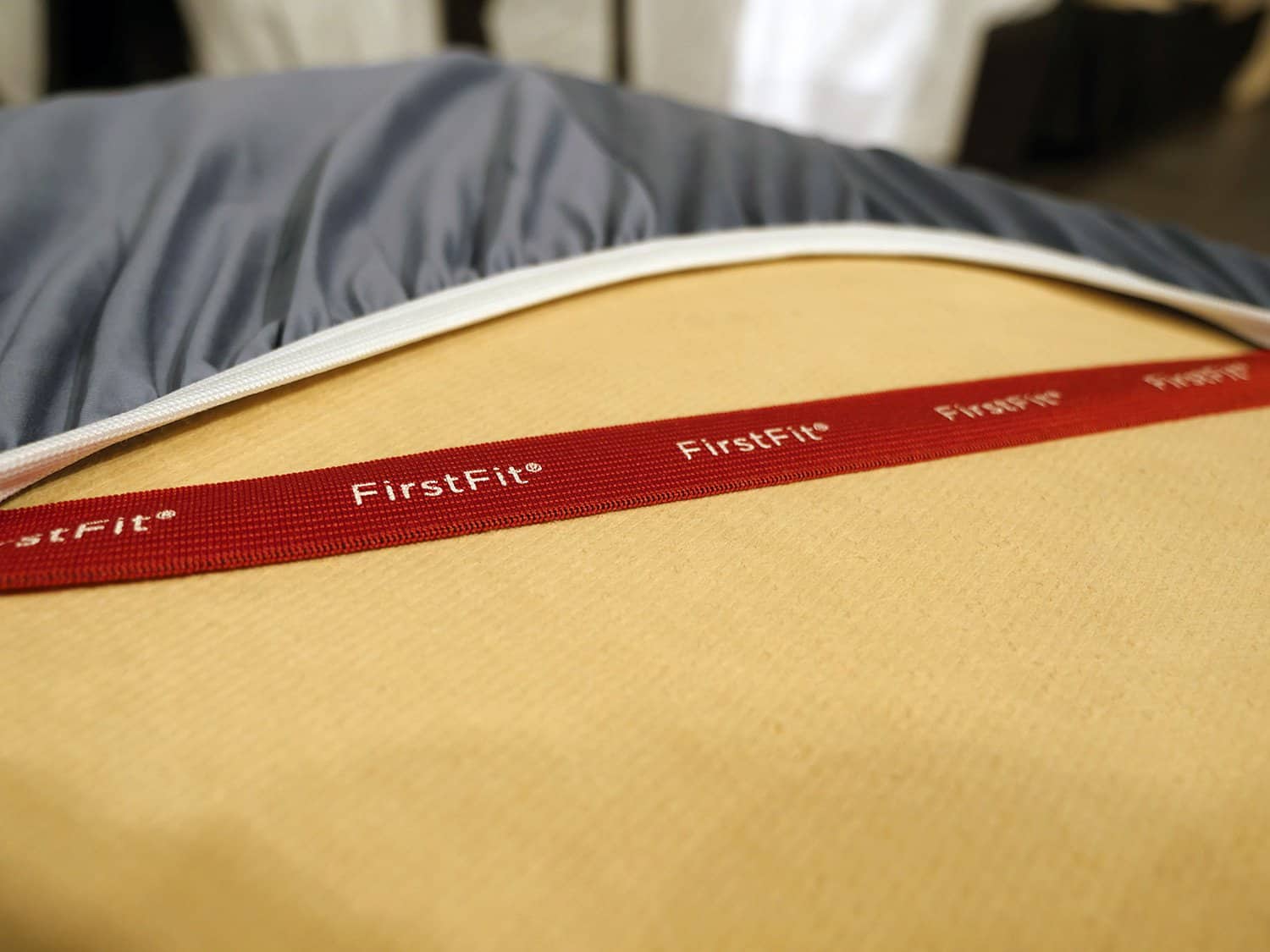 Technogel
Technogel was one of the most interesting products I saw while attending the market. Technogel has placed their gel product within their mattresses, pillows, seat cushions, and kitchen mats. This gel contains no volatile agents, allowing it to maintain its gel cooling and comfort properties for a long time. To sum up the Technogel, it is extremely durable, deforms in 3 directions instead of sinking down, reduces pressure points, and helps maintain thermal regulation. Technogel pillows are available online, but you'll have to find a local retailer to order their mattress.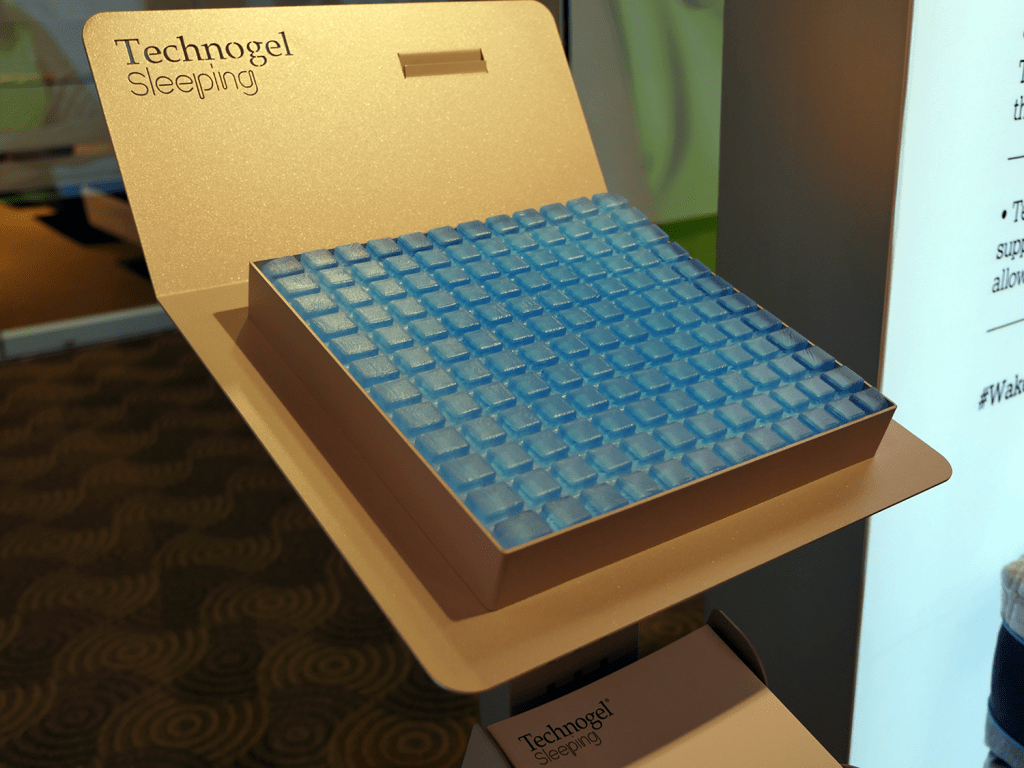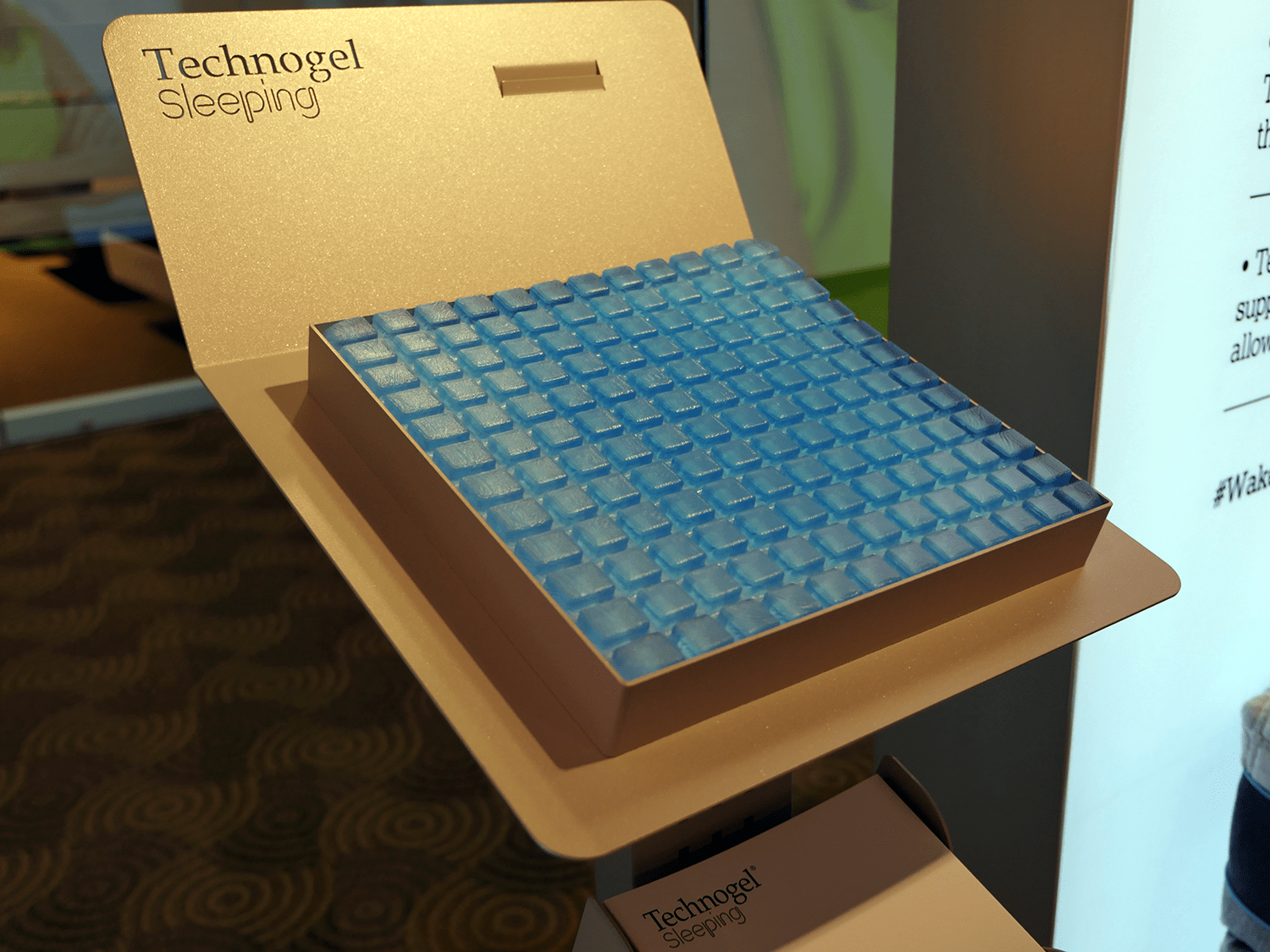 Dormeo Mattress
Dormeo is a company looking to mix up the hybrid mattress design. Instead of the traditional spring coils, Dormeo has brought foam coils to the market. They have designed their mattress with layers of foams on top of, and below, foam coils. These coils can be made in varying levels of firmness, giving sleepers the option to select how firm they would like their mattress to be.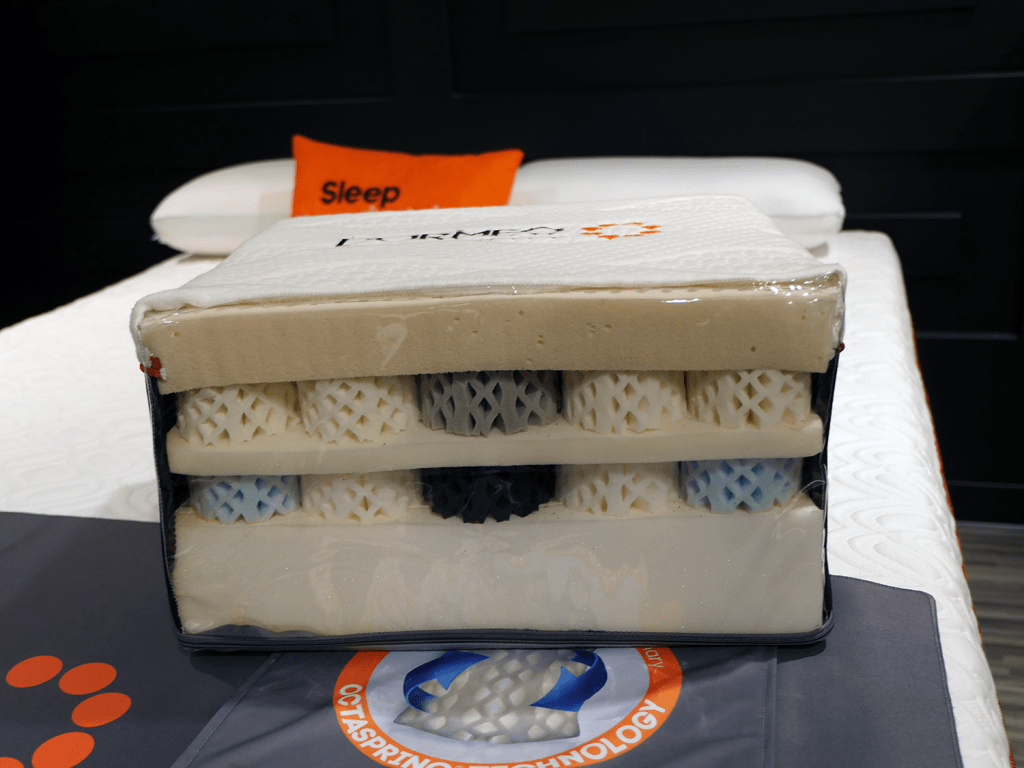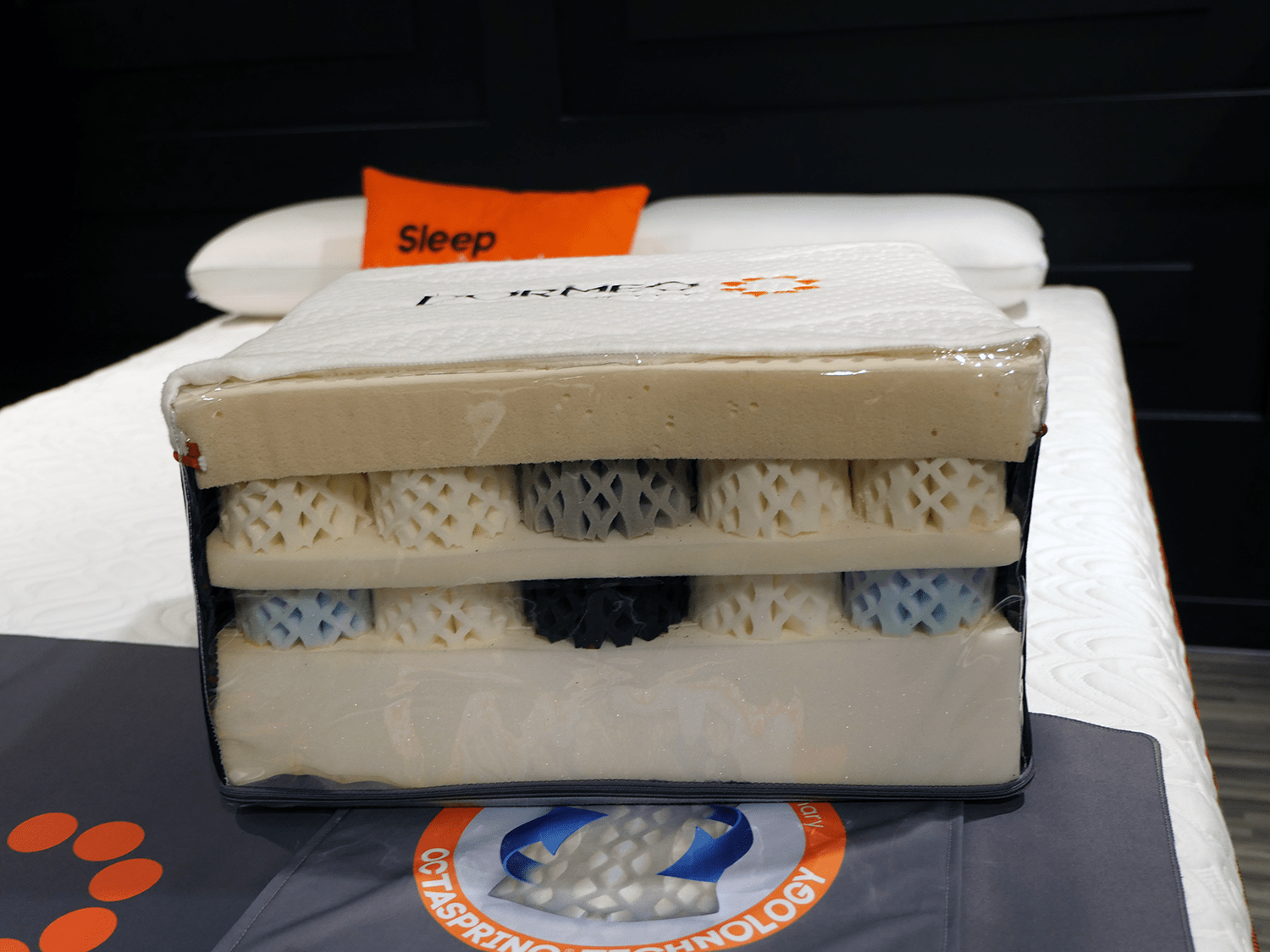 emBrace Frame
The emBrace frame is one of the easiest frames I have assembled yet. Out of the box, this guy takes ~2 minutes to assemble. It comes in a total of 5 pieces that all slide into place without any tools. Not to mention the emBrace frame is extremely durable as it is made from double wrapped recycled railroad track. With that said, the emBrace is not extremely heavy, and does a great job of supporting any foundation / mattress.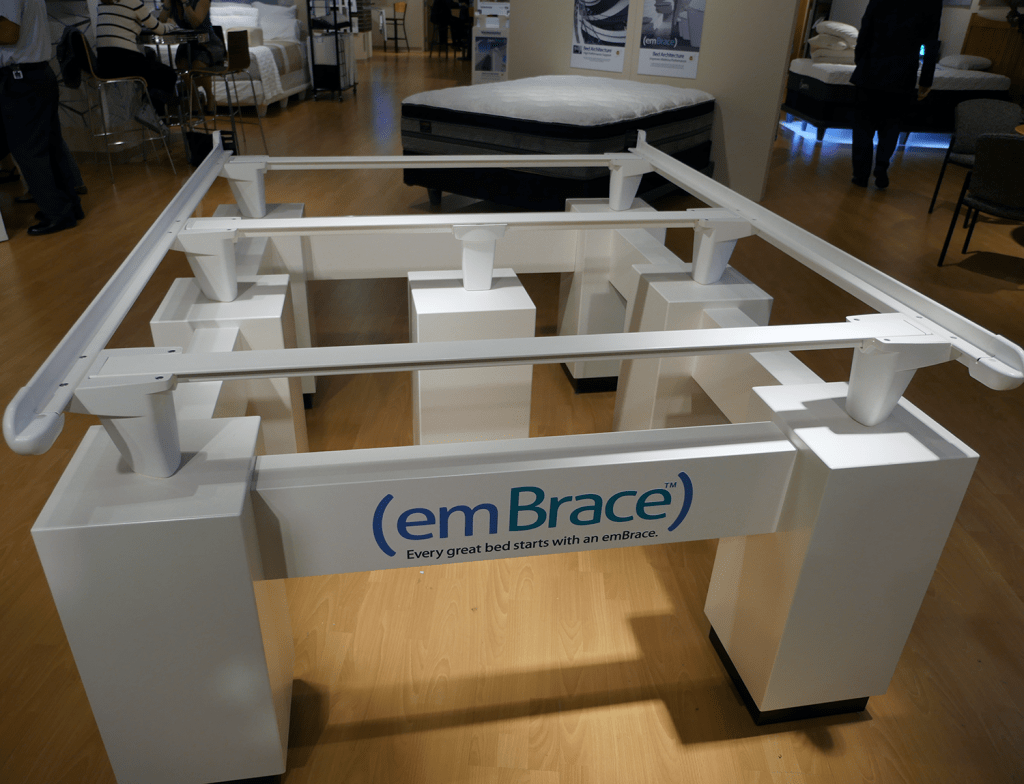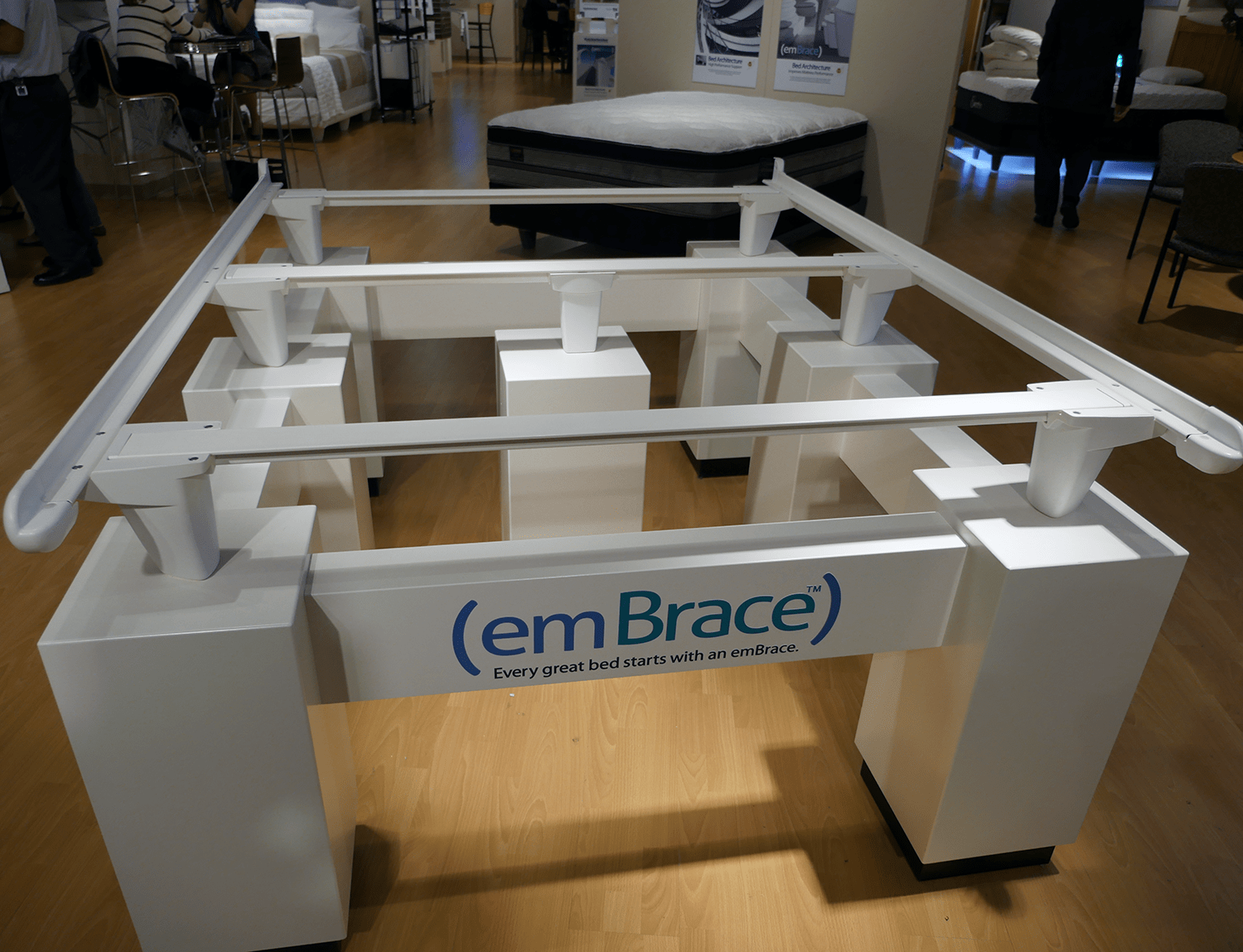 Electropedic Adjustable Foundation
Electropedic has created an adjustable foundation designed to fit the needs of most sleepers. Whether you're having back pains, need to sleep upright, or enjoy lying in bed with your feet up Electropedic has you covered. Adjustable foundations are by no means a new innovation, but the price point and feature set of these is on point.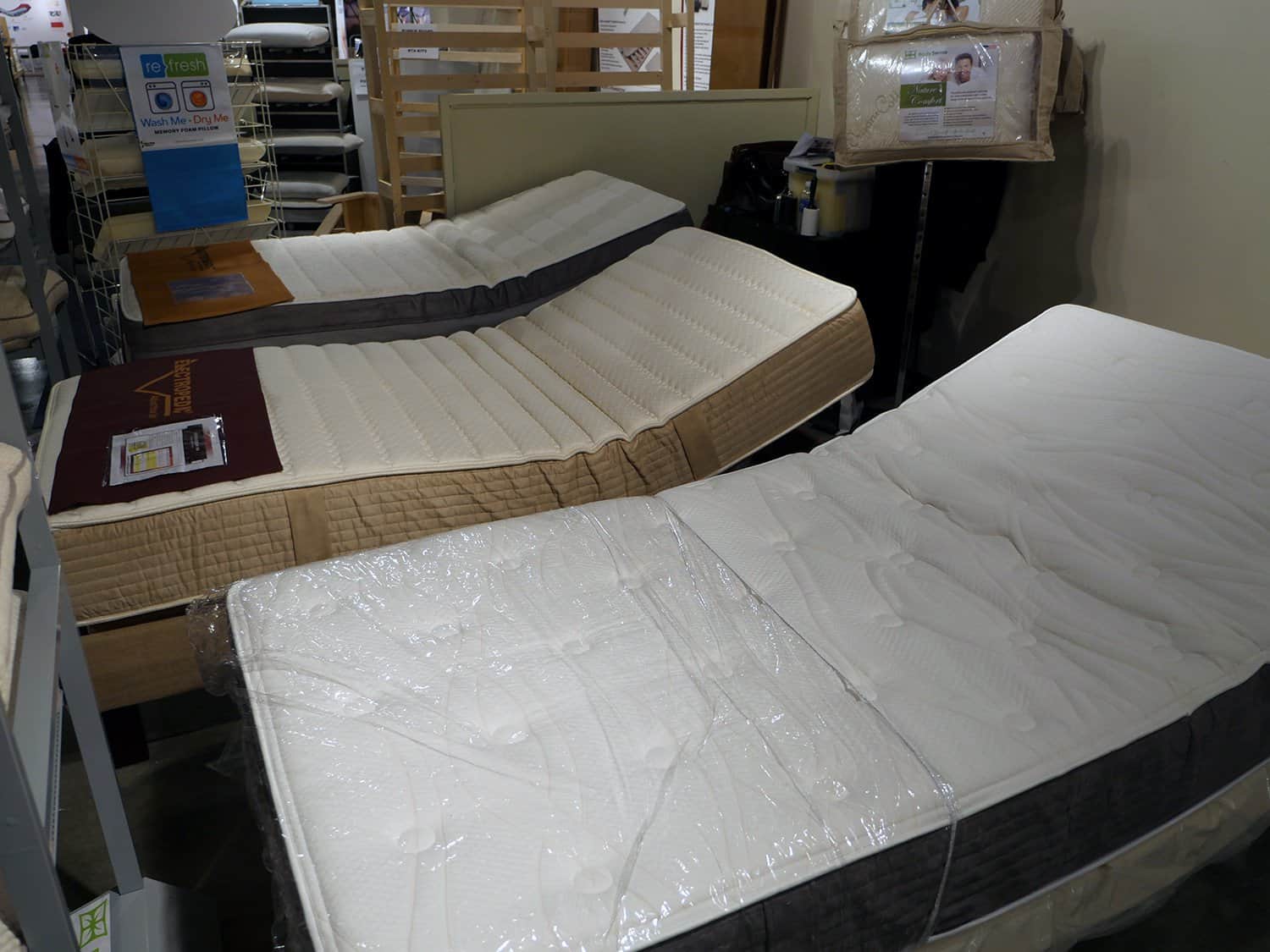 The following two tabs change content below.
The Sleepopolis team is all about helping you sleep better. Whether it is through extensive sleep product reviews, sleep tips, or debunking sleep myths, we're here for you!
Latest posts by Sleepopolis Team (see all)