Picking a new mattress for a young sleeper can be a little tricky. Not only do you have to consider what sort of bed they'd like at their current age, but you have to think about what kind of mattress will best serve them as their bodies grow and change into adulthood. So, do you invest in a bed you hope they'll enjoy throughout their adolescence, or do you buy a few different models overtime to meet their shifting needs? No matter the route you go, there are a few characteristics that every kid's bed must have.
First and foremost, the mattress has to have excellent pressure relief. Growing pains are real y'all and can cause serious tension at the shoulders and hips, so you'll need a bed that can soothe these adolescent pains. Secondly, you'll want a bed that's ultra-supportive to ensure your child is able to find comfort no matter the position. This last point is especially important as sleep preferences can change a lot as children grow.
Still not sure where to start? No worries! Below, we're going to introduce you to some of the best mattresses for kids on the market. We'll then go over the methodology behind our picks and wrap things up with a few tips you can use to score the perfect bed for your little one.
Editor's Choice
Lucid
As far as longevity is concerned, there's perhaps no better kid mattress out there than the 10" Gel Memory Foam Mattress from Lucid. Its straightforward, two-foam design is accessible to young sleepers, but balanced enough to meet the needs of growing pains overtime. Not to mention that the top layer of cooling gel memory foam produces a sense of comfort you just can't beat. 
Pros 
I think the Lucid could be a great bed for kids transitioning into their pre-teens and beyond. The top layer of memory foam brings a lot of pressure relief to the table, which could help alleviate aches associated with those growing pains. 

In general, this is a pretty soft mattress, so may work best for youngsters who enjoy feeling hugged by their bed. 

Side sleepers could especially enjoy the gentle memory foam top layer, which will provide satisfying relief to the shoulders and hips. 
Cons 
Young kids may not be heavy enough to fully enjoy the benefits of the memory foam, as the material is activated most directly by pressure and force. 

Children who like sleeping on their stomachs may find the structure's a tad too soft for their needs as the gentle memory foam causes the hips to dip out of alignment with the shoulders.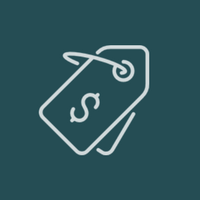 The Lucid is built with 10 inches of foam for a deeply pressure-relieving sleep. The no-fuss construction not only helps to keep this bed super affordable but to also highlight all of the great benefits of memory foam, namely its body contouring and sinkage properties.
Best for Combo Sleepers
Linenspa
If you've got a rambunctious kiddo who likes to move around and change positions in the night, you may want to consider the 8" Memory Foam Hybrid from Linenspa. Though there's a layer of memory foam up top to alleviate tension at the shoulders and hips, the majority of the structure is made up of a buoyant coil structure that makes bouncing around a breeze. 
Pros 
Combo sleepers could find a lot to love in the Linenspa's lively design, which allows for a wide range of motion and mobility. 

Though we'd never encourage bouncing on the bed (okay, maybe…), this mattress

is

great for those who like to spring up and out of the structure. 

The mattress is also quite firm, so could do a lot for stomach or back sleepers who need to feel extra support at the hips and lumbar region. 
Cons 
Side sleepers, however, may find this firmness problematic, as it prevents them from sinking into the structure for pressure relief at the hips, shoulders, and lower back. 

In general, if your child likes feeling more "in" their bed than "on top" of it, you may want to consider snagging a softer mattress.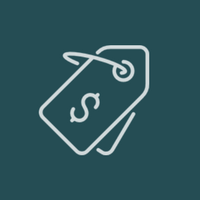 With a value price point, the Linenspa Hybrid is ideal for those on a budget.
Best Memory Foam
Modway Aveline
For those kids hankering after the cushiony hug of memory foam, the Aveline mattress from Modway may just be the best bet. The big selling point here is the top layer of ventilated, gel-infused memory foam, which allows for plenty of sinkage and temperature regulation as your little tyke drifts off to dreamland. 
Pros 
The Aveline is a gentle mattress, so will likely work best for those after deep pressure relief at the hips, shoulders, and lower back. 

Side sleepers could especially benefit from the top layer of soft memory foam, which will bring cushiony support to their joints as they press into the structure. 

Additionally, I'd say the plush foams could do a lot to alleviate the tension of any growing pains your little one might have as they age. 
Cons
The design is rather simple (a layer of memory foam over a firmer response foam), so may have too abrupt of a feel for some sleepers, especially those with heavier mid-sections. 

Stomach sleepers in particular might find the structure too soft as their hips may sink out of alignment with their shoulders.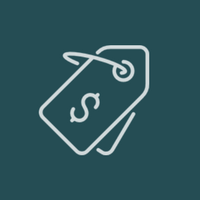 A thick top layer of memory foam offers that classic sink into the mattress that's particularly beneficial for side sleepers!
Best Support
Zinus
Support is a super important factor to consider when scoping out a mattress for your child, and there's perhaps no bed more supportive than the 8" Green Tea Hybrid from Zinus. This ultra-firm structure gets most of its support from a sturdy system of coil springs, which bolster the thin green tea foam comfort layer with plenty of bounce. 
Pros 
Back and stomach sleepers will likely enjoy this mattress, as the firm coils work to position the hips and shoulders squarely on top of the structure. 

There's a lot of bounce going on here, which will be most beneficial to sleepers who move around and change positions in the night. 

I'd also say that this bed is going to sleep cool, thanks to the cooling green tea infusion in the top foam layer and the breathable coil system in the core. 
Cons
If your child needs something plush and soft, this probably isn't going to fit the bill as it's dominated pretty heavily by a firm coil system. 

That being said, it would probably be best for a younger kid who's not yet suffering from aches and pains at the shoulders or hips.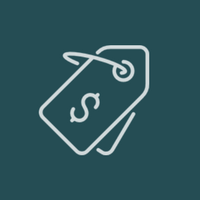 The 8" Green Tea Hybrid from Zinus's ultra-firm structure gets most of its support from a sturdy system of coil springs, which bolster the thin green tea foam comfort layer with plenty of bounce. 
Best Hybrid
Signature Sleep
A hybrid can be a fantastic option for young sleepers, as it provides a nice one-two punch of pressure-relieving foam and supportive coils. And of the picks on the market, the best option might just be this model from Signature Sleep, which features some great firmness in a kid-friendly 6" profile. 
Pros 
Though adult sleepers might balk at such a short profile, I actually really like the 6" height for children, as it's highly accessible, especially for those transitioning into their first "big kid" bed. 

The bounce is another attractive feature, which ensures plenty of mobility for young ones who need to move around and change positions while they sleep. 

If your kid likes to sleep on their back or stomach, they may enjoy the firm lift this bed provides at the hips and lower back. 
Cons 
There's virtually no contouring to this mattress, so may not be gentle enough to alleviate pressure points at the shoulders or lumbar region. 

Additionally, this may not be the best fit for older sleepers, who typically need a thicker profile for added comfort as they push into the structure.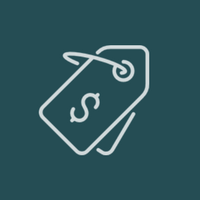 The Signature Sleep ensures plenty of mobility for young ones who need to move around and change positions while they sleep. 
How We Picked
Now that we've gone through our picks, let's get into the methodology we used to choose them. Below, I'm going to highlight the most important things to think about when buying a new mattress for the young sleeper in your life.
Mattress Size
A major factor to consider when selecting the best mattress for your kids is mattress size. The smaller the mattress, the quicker it's outgrown, which can be a bit of a problem during dramatic growth spurts. Twin, Twin XL, and Full-size mattresses are typically the best choices for children.
Though Twin and Twin XL mattresses are more affordable, you're likely to get more bang for your buck from a Full-size bed. Why? Because it's compact enough to not overwhelm a young child, but big enough to accommodate growth well into adulthood, saving you money in the long run. Plus, with a Full, you can comfortably snuggle up in bed with your kiddo, which could be a nice bonus come storytime.
Thickness
Thickness, or the profile height of a mattress, is another one of the first things I think about when recommending beds for kids. Though the appropriate thickness for your child will depend a lot on how quickly they grow, there are a couple of standards to keep in mind during your search:
Elementary school kids (5-10 years old) will do best with a profile that's between 6-8". This height is thin enough to make getting in and out of bed a breeze, yet thick enough to provide room for their growing bodies to press and sink into the structure. A bed with a 6" height is a pretty typical first "big kid" bed.
Pre-teens (11-13 years old) will likely need to graduate to something between 10-12" thick. Again, this depends a lot on how quickly your child is growing, but by this age, they'll start to exert more force at the stomach and hips, thereby warranting a deeper structure to handle the pressure. Growth spurts will also necessitate thicker foam layers for pressure relief at the shoulders and hips.
And finally, teenagers (13-18 years old), who will best be served by mattresses with tall profiles of 12" or more. This is when the growing pains are going to be in full swing, so it's crucial to provide your kiddos with enough room to sink into their beds for deep pressure relief at the shoulders, hips, and lower back.
Support
Support is another huge factor for young sleepers! The body's changing a lot during this time, so it's crucial to find a mattress that'll support the body as it gets both heavier and longer. Look for tall support systems of either sturdy steel coils or high-density poly foam to ensure the bed's going to lift the body up and out of the structure.
Pressure Relief
If support is one side of the comfort coin, pressure relief is the other. When I talk about pressure relief, I'm referring to a bed's capacity for alleviating tension at sensitive spots along the body, such as the shoulders, hips, and lower back. It's an important characteristic for all sleepers, but perhaps especially so for younger sleepers. Why? As we've discussed throughout this guide, their bodies are changing, so they need extra help soothing new aches and pains. Memory foam can be a great asset in this regard, as the material has a slow response to pressure that allows for plenty of body-contouring.
Sleepopolis Tips
Still not sure which bed to choose? We've got you! Below, we'll take you through some of our tried-and-true tips for landing on the perfect mattress for your little sleeper.
If you're buying for a young child, we suggest going for a hybrid model. They likely haven't figured out their preferred sleeping position, so will benefit from the bounce and mobility this kind of mattress provides as it's built with both foam and springy coils.
Teenagers could especially benefit from memory foam beds, as the material provides cushiony support to the shoulders, hips, and other sensitive spots affected by growing pains.
Worried about doing the shopping solo? Involve your child! Though they may not know exactly what they want, going through the process together will ensure they feel extra excited about (and invested in) their new bed.
Take advantage of trial periods! Youngsters can be a little wishy-washy when it comes to comfort, so scope out brands that have generous trial periods and easy return policies.
Wrapping Up
Well folks, that about does it for this guide to the best mattresses for kids! Whether you're buying for a side-sleeping 17-year-old or an elementary schooler who hasn't quite figured out how they like to doze, these picks and tricks should help get you on your way to securing the bed that's going to be 100% right for your favorite dreamer.