If you're on a mission to up your pillow game, wait 'til you get a load of the new Casper Foam Pillow. It's got a three-layer design, a moisture-wicking cover fabric, and advanced ventilation for sleepers who run hot. However, while these features do sound impressive, the only way to really know how it performs is to personally test it!
So settle in, folks, because in this Casper Foam Pillow review, that's exactly what I intend to do. I'll show what it's made of, how it feels, and detail my own experience sleeping with it so you can decide if it's the best fit for you.
10% Off with Code DREAM10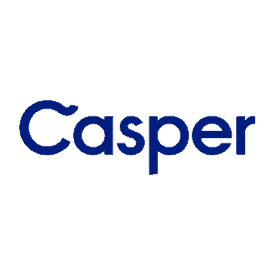 The Casper Foam Pillow sleeps cool and has the balanced support that's great for back and side sleepers!
Brand Snapshot
If you've spent any time browsing the Internet for new sleep accessories, there's a good chance you've stumbled upon Casper. Since its founding in 2014, Casper quickly earned a reputation as one of the most popular bed-in-a-box retailers on the market, and is still among the most recognizable names in the mattress game. And while it all started with one mattress, Casper's roster of sleep accessories has steadily expanded over the years.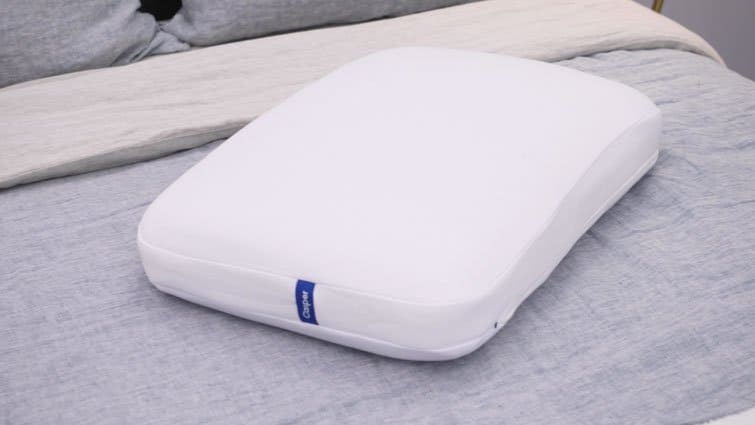 In fact, we at Sleepopolis have had the pleasure of testing Casper sheets, pillows, mattresses, and even a nightlight. But in this review, we're focusing specifically on Casper's first-ever foam pillow. So without further ado, let's find out what it's made of!
What Is The Casper Foam Pillow Made Of?
When I first unpackaged this pillow, my immediate reaction was — Wow, this feels very different from Casper's original pillow. It's more dense, less fluffy, and feels cooler too! But before I dive deeper into my experience testing Casper's foam pillow, let's take a look at its construction.
Cover Fabric: Polyester & Spandex
The cover fabric of this pillow is made from a blend of spandex and polyester, which combine to create a soft and stretchy feel. Polyester is naturally moisture-wicking, which might make this pillow particularly beneficial for those prone to night sweats or folks who run hot. In my experience, I found the stretchiness of the spandex to promote a little extra breathability as well.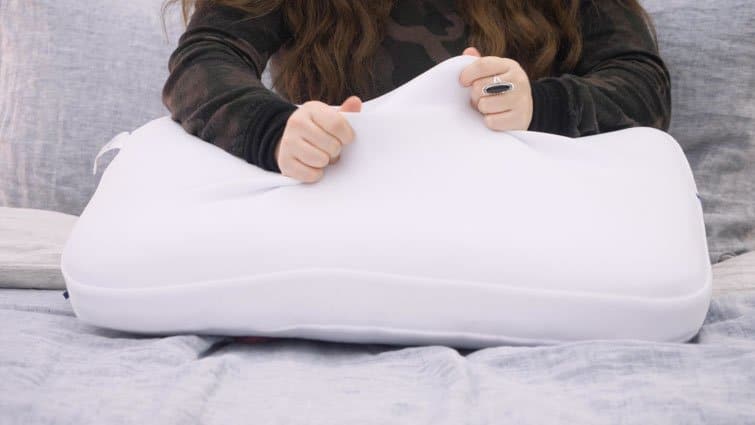 This pillow is traditionally shaped which means you should feel free to dress it with a pillowcase if you like. Personally, I love how soft this cover fabric is, so I didn't bother using a pillowcase at all.
But aside from how cozy and cool it feels, my favorite thing about this cover fabric is that it's easily removable and machine washable. Simply unzip it, take it off the pillow, and throw it into a gentle wash cycle with mild detergent. You can also dry it by machine using a very low heat setting, but I suggest letting it air-dry to ensure the material isn't damaged.
Internal Fill: High & Low Density Foams
One thing this pillow has in common with the original Casper pillow is that they both feature a layered construction. With the original, this is accomplished by combining two types of down-alternative, but with this pillow, we're working with two types of foam.
Here's how it works: One layer of high-density foam is sandwiched between two layers of low-density foam to create a balanced, medium firm feel. The outer layers are softer, more plush, and provide cushy comfort for your head and neck, while the innermost layer is firmer, more dense, and works as the pillow's support system.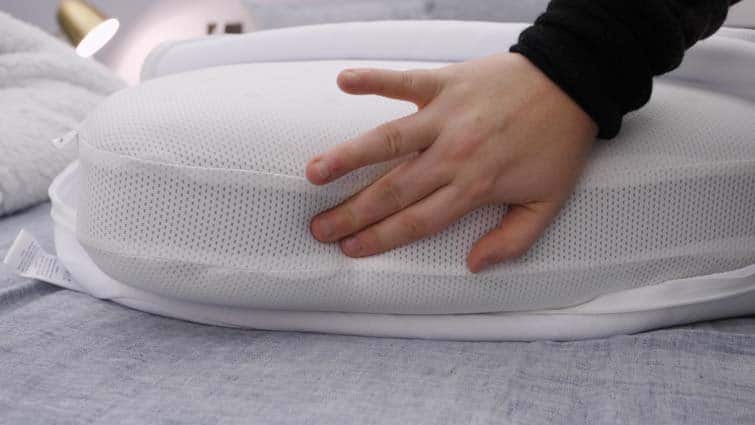 Essentially, the three-layer design is intended to strike a cozy balance between pressure relief and support. However, it's important to note that this is an all-foam pillow, so it's going to offer a distinctly different feel as compared to down or down-alternative. It's firmer, less compressible, and not at all fluffable.
Speaking of foam, some of you might already know that this material tends to trap body heat and warm up throughout the night. But hot sleepers should take comfort in the fact that the foam in this pillow is ventilated in order to promote better breathability! If you shy away from foam pillows because they're not quite cool enough, I suggest giving this one a try.
More: Are you a hot sleeper? Check out my Best Cooling Pillows Review!
10% Off with Code DREAM10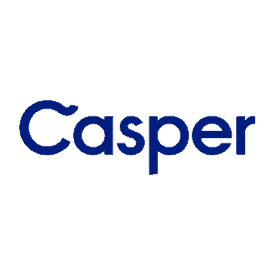 The Casper Foam Pillow sleeps cool and has the balanced support that's great for back and side sleepers!
The Bottom Line: Balanced, Breathable, & Supportive
When it comes to the Casper Foam Pillow, balanced support is the name of the game. The inner foam layer contours to your head and neck and supports neutral spine alignment, while the plush outer layers add a little extra cushiony comfort. The ventilation within the foam also promotes a lot of airflow, which helps the pillow to stay nice and cool.
How Does the Casper Foam Pillow Feel?
Now that we know exactly what the Casper Foam Pillow is made of, let's get into my personal experience testing it so can get a better idea of how it performs. In this section, you'll find everything you need to know about loft, firmness, and with which sleep styles this pillow is most compatible.
Loft & Firmness
This pillow has a lofty build of about 5 inches and a medium firm feel. When it comes to evaluating a pillow's feel, it's important to note that loft and firmness go hand in hand. Why? Well, the level of firmness directly affects how much the loft will compress under pressure.
For example, when the original Casper pillow is all fluffed up and fresh out of the box, it has a loft of about 5 inches. However, since it's much less firm than the foam pillow we see here, it compresses into a loft of about 2 inches. That's why it's important to consider both the firmness and the loft, as they always play into each other.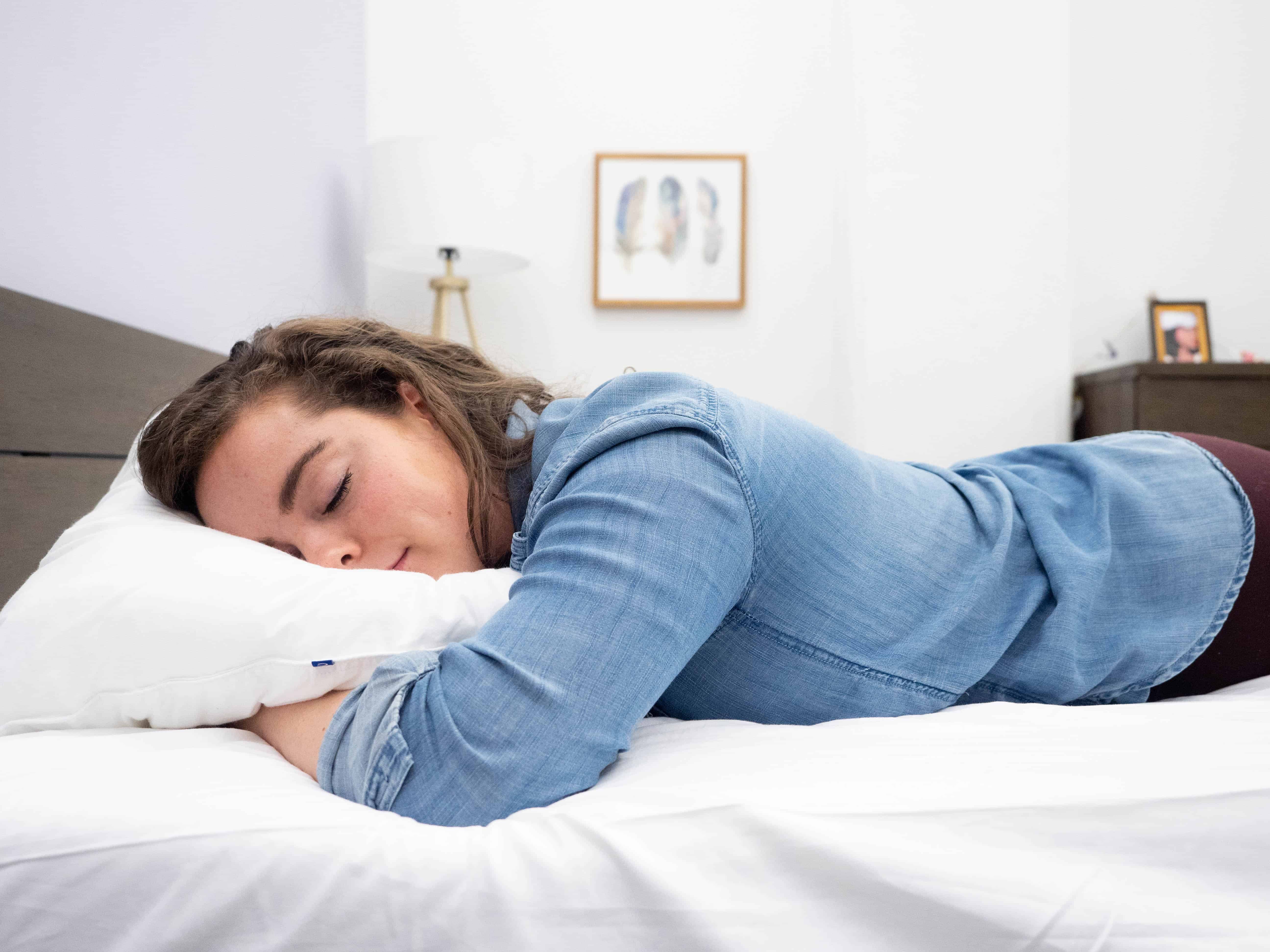 That said, keep in mind that this pillow combines both high and low density foams, making the inner core of the pillow firmer than the outer layers. In my experience, the pillow's firm core served as a support system and kept the loft at about 4 inches, regardless of which position I was in.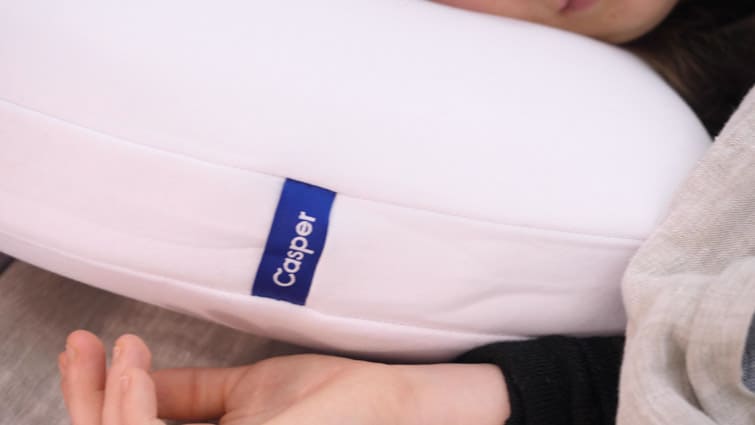 Best For: Back & Side Sleepers
When you're shopping for the pillow that'll be most compatible with your go-to sleeping position, loft and firmness are the first things to look at. And while there are exceptions to every rule, it's generally the case that side sleepers need a high-lofted pillow with a firmer feel, and stomach sleepers need the opposite.
Meanwhile, back sleepers are lucky in that they can experiment with different levels of loft and firmness, keeping in mind that neutral spine alignment is the most important thing. That said, I found this pillow's lofty profile and medium firmness to be ideal for both back and side sleeping.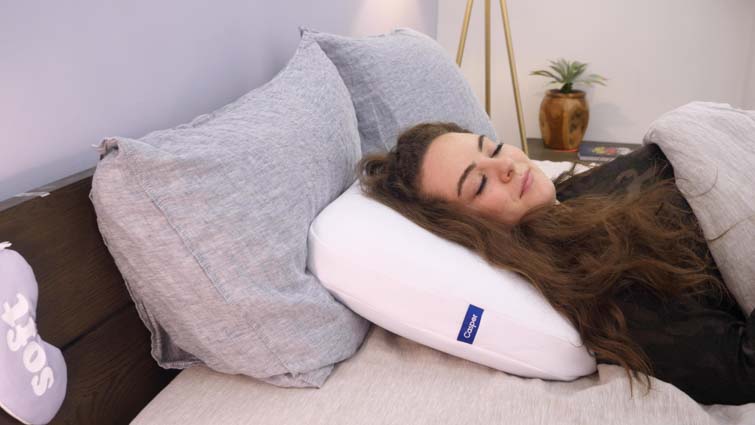 When I tested this pillow on my back, I could really feel the high and low density foams working together to keep my head and neck comfortably cradled. It doesn't offer the same deep sink you might get from memory foam, for example, but it does tightly conform to pressure.
Plus, this pillow did a great job of maintaining its shape throughout the night, and its loft never sunk lower than 4 inches. That's why I found it to be super cozy for side sleeping… and not so great for stomach sleeping. Remember: side sleepers need a pillow with a high profile in order to maintain healthy posture, and stomach sleepers need a low profile.
When I was on my side, the pillow's loft and firmness held my head in neutral alignment with my spine, and relieved pressure at my shoulder and hips as well. But when I rolled onto my stomach, my head was craned upwards and I could feel the strain on my neck. If you're a stomach sleeper, I suggest you take advantage of Casper's trial period before committing to this pillow!
Despite my brief discomfort in the stomach sleeping position, I really enjoyed testing the Casper foam pillow. I'll admit that the original Casper pillow is still my favorite but, as a hot sleeper, I appreciate that this one sleeps cooler. The ventilated foam promoted great breathability, and the cover fabric seemed to help dissipate my body's heat and wick sweat.
The Verdict: Foam lovers who transition between back and side sleeping positions should definitely take this pillow for a spin! And hey, Casper offers a 100-night trial period so you've got time to test it out.
Should I Buy the Casper Foam Pillow?
Well folks, this Casper foam pillow review is nearing its end and you're that much closer to deciding if it's the sleep accessory for you. But before you start shopping, let's recap the highlights:
Balanced Support – In my opinion, the big draw to this pillow is its balanced feel. The plush outer layers of foam keep your head and neck comfortably cradled, while the firm inner layer of foam conforms to pressure and supports neutral spine alignment.
Sleeps Cool – Each layer of foam is ventilated to promote airflow within the pillow, which is a big perk for me. In my experience, all-foam pillows tend to trap body heat and warm up, but this one was exceptionally breathable!
Washable Cover – Who doesn't love a washable cover fabric? All you have to do is unzip it, remove it, and wash it on a gentle cycle with mild detergent. Then, lay it flat until it's dry, put it back on your pillow and — voila — your cover looks and smells fresh again.
Shipping & Trial Period – The Casper foam pillow comes with free shipping, free returns, and a generous trial period of 100 days! That means you've got 100 full nights to snooze with this pillow, and if you decide (within that time frame) that it's not perfect for you, just send it back for a refund.
10% Off with Code DREAM10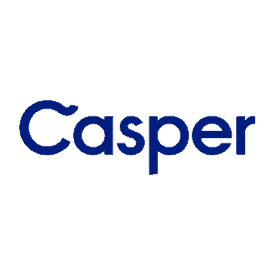 The Casper Foam Pillow sleeps cool and has the balanced support that's great for back and side sleepers!
Casper Foam Pillow Complaints
When it comes to craftsmanship, I really can't complain. As with all Casper products I've tested, this pillow is obviously made from high-quality materials. However, there are a few things to consider before making your purchase:
Stomach Sleepers – For me, this pillow is too firm and lofty for stomach sleeping. Its medium level of firmness and 5" profile caused my head to crane upwards, which put some strain on my neck. That said, every body is different and if you're a stomach sleeper, you may find that it works for you; just make sure your head and neck aren't craned out of alignment with your spine. For more info on spine alignment, check out my guide to picking the best pillow for your position!
Spot Clean Foam – The cover fabric is machine washable, but the foam itself is not. To clean the foam part of the pillow, use a damp cloth, mild detergent, and spot clean as necessary. But don't get it too wet, as water can damage foam and/or attract mildew.
Price – At about $89-$119, this pillow isn't going to be in everyone's budget. In my experience, this certainly isn't the most expensive foam pillow on the market (some are $200+) but I suggest taking advantage of the trial period in order to determine whether it's really worth the dough.
Anything Else I Should Know?
Free Shipping – in the U.S. and Canada
Pricing – $89-$119
Sizing – Standard & King
1-Year Limited Warranty
100-Night Trial Period
Wash Care – To clean the cover, machine wash in cold, gentle cycle. Then, air-dry or tumble dry on low heat. Foam is spot clean only.
Final Thoughts
Now that you're all experts on the Casper Foam Pillow, all that's left to do is take it for a test run! And in the meantime, be sure to subscribe to our YouTube channel, and follow us on Facebook, Twitter and Instagram so you can stay up to date on all the answers to your sleep needs.
10% Off with Code DREAM10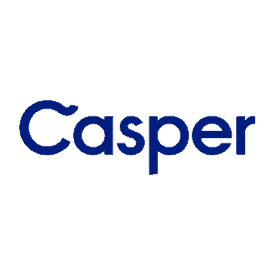 The Casper Foam Pillow sleeps cool and has the balanced support that's great for back and side sleepers!
FAQs
Are Casper pillows good?
Casper sells three different pillows, all of which are designed to be suitable for every sleeping position. And if you're not sure which Casper pillow is ideal for you, keep in mind that a generous trial period of 100 nights is offered with each one! So take some time to test them out and determine which is the best fit for you.
Are Casper pillows hypoallergenic?
All Casper pillows are hypoallergenic and made without any harmful chemicals or dyes. That said, those who are allergic to real down might want to opt for the Original Casper Pillow, which is filled with a down-alternative.
Is the Casper pillow good for side sleepers?
Casper pillows are crafted to meet the needs of every sleeping position, but it's important to note that every body is different! In my experience, the Casper foam pillow is best for side sleepers, as it's got the highest loft and firmest feel.
How much is a Casper pillow?
Casper makes three different pillows, ranging in price from $65-$165, depending on the model you choose. Keep in mind, though, that a trial period of 100 nights is offered with every Casper pillow!
Is the Casper foam pillow good for neck pain?
The Casper foam pillow combines low and high density foams in order to conform to the head and neck, and support neutral spine alignment. Sleeping on a pillow that support healthy posture can alleviate neck pain, but it's always best to consult your healthcare provider if you're experiencing ongoing pain or aching in your neck.