If you want to analyze and improve your sleep, energy, and overall health, then finding the best sleep tracker for you can be really beneficial. Sleep trackers come in all shapes and sizes, from wearable devices to just an app on your phone. Depending on the one you have, you can track everything from your heart rate and temperature while you sleep to how much you toss and turn in the night. Different devices are going to work better for different people. For this reason, we wanted to round up the best sleep trackers of the year. We included a variety of trackers that have key differences in order to help you find the right fit for you.
Note: Although sleep trackers may help you notice specific patterns or pinpoint behaviors you'd like to change, they shouldn't take the place of a doctor or medical professional for advice, guidance, or help.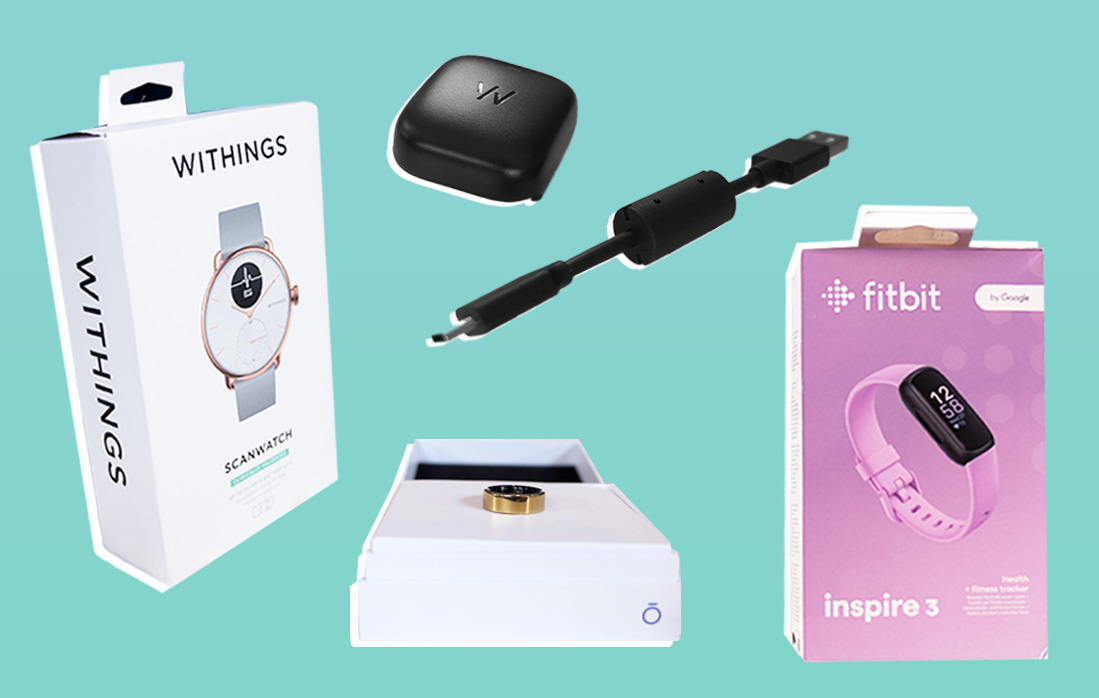 Best Sleep Trackers
Best Sleep Trackers Video
Editor's Pick –
WHOOP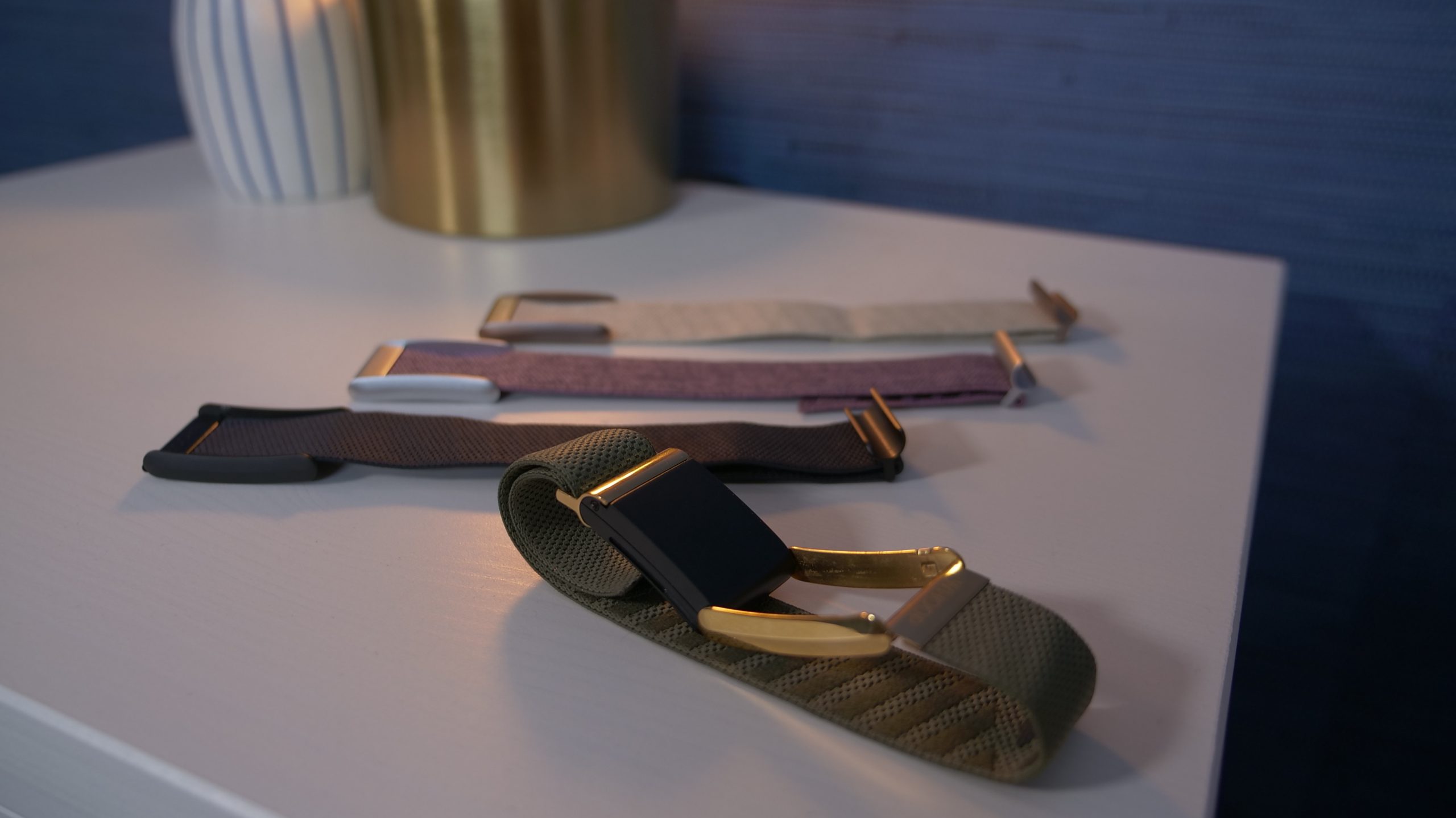 The WHOOP is a high-tech health and fitness tracker that records your moves 24/7. It's a band-style device that you wear on your wrist and it generates data based on tracking strain, recovery, and sleep. All the data lives in the WHOOP app you download on your phone. You can see your four stages of sleep, how much sleep you need, your sleep performance, your recovery needs, and more.
Pros
The sleep and activity tracking is very straightforward, yet in-depth. WHOOP offers tips, articles, and podcasts to improve your habits. WHOOP provides a very personalized experience.

You can also track your blood oxygen levels, skin temperature, and heart rate patterns.

I think the WHOOP is really comfortable to wear and stays in place well. It also comes in several colors and designs, so everyone can find one that fits their aesthetic.
Cons
If you'd like to track your steps, the WHOOP does not count them. Instead, the company says it focuses on calculating your strain.
Read our full WHOOP 4.0 review.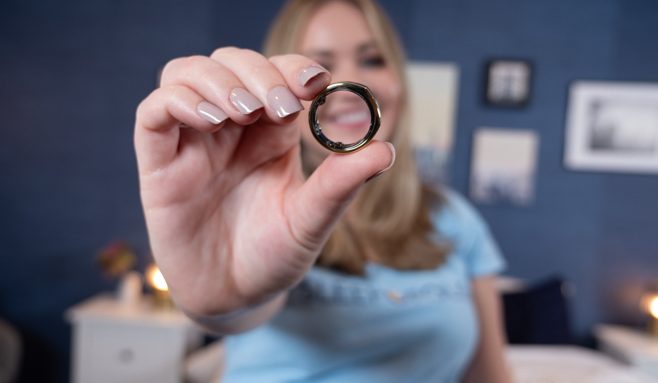 The Oura Ring is a tracker you wear on your finger. I really like how it resembles a nice ring you'd find at a jewelry store, yet it doubles as an all-encompassing sleep, fitness, and health tracker. It tracks your sleep duration, sleep stages, sleep quality, sleep balance, body temperature, blood oxygen levels, and more.
Pros
I found the ring to be very comfortable to wear and didn't mind sleeping with it. It comes in different colors and styles.

You have access to resources for meditating, breathing exercises, sleep sounds, and sleep stories on the app.

Oura tracks and scores you on several different components, like your REM sleep and restfulness. If you score poorly in a category, Oura offers advice on how to improve.
Cons
The ring is not adjustable, so if your fingers tend to swell throughout the day or night, it may not be the best type of wearable device for you.
Read our full Oura Ring review.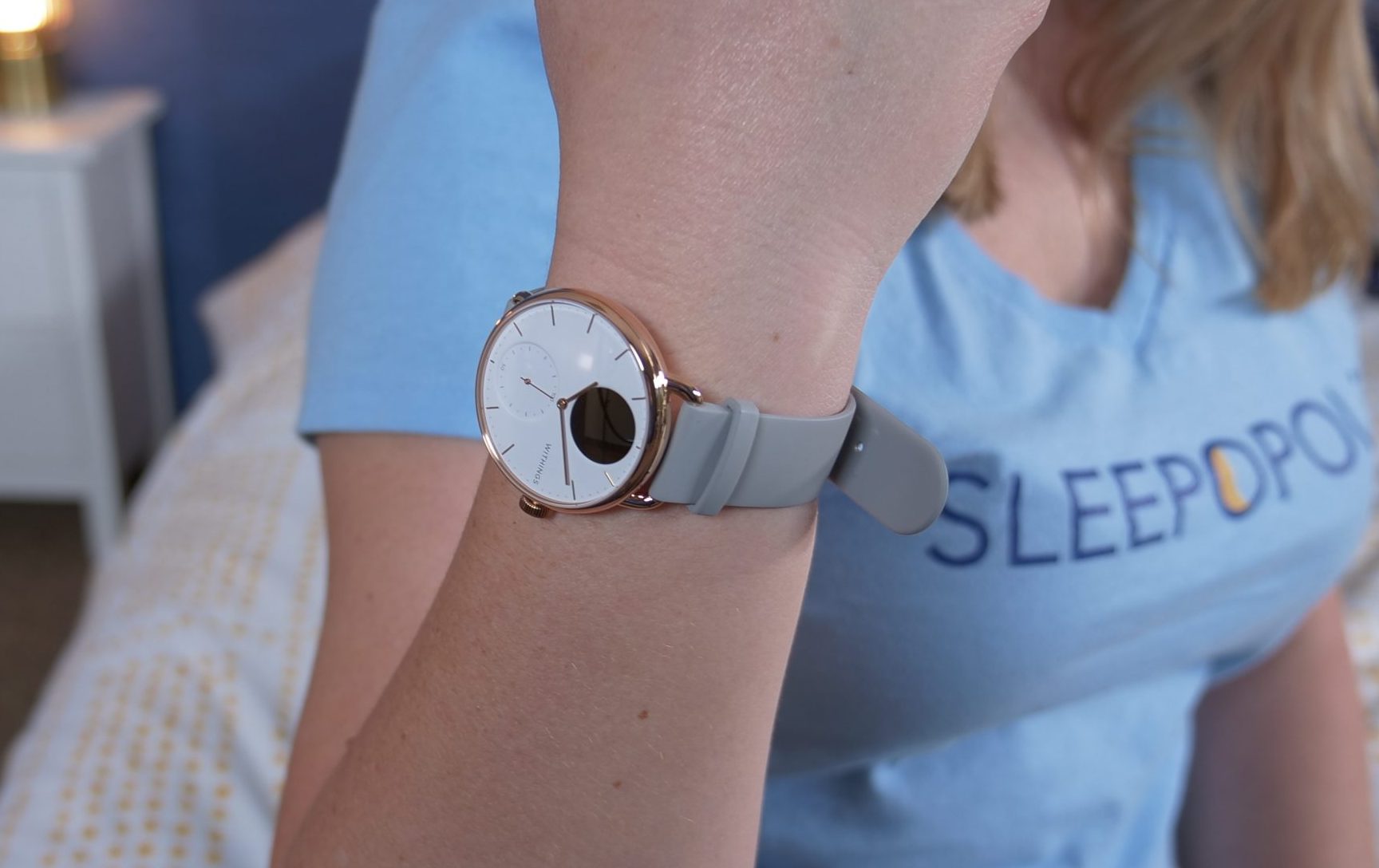 The Withings ScanWatch is a hybrid smartwatch that looks similar to a quality analog watch. You can view a lot of your sleep and health data on the watch itself, along with more in-depth information in the app. The tracking covers a lot, including sleep duration, sleep stages, breathing disturbances, heart rate, blood oxygen levels, steps, calories, and specific workouts.
Pros
I found the Withings ScanWatch to be very stylish and comfortable to wear throughout the day. It comes in different colors, styles, and materials as well, so you can choose a design to your liking.

The Withings ScanWatch has state-of-the-art technology and is FDA-cleared for some of its health and wellness features.

It has an impressive 30-day battery life and doesn't require a subscription to access your information or use the watch.
Cons
It took me a few days to get used to sleeping with the watch on, and I could see others struggling with it as well. After a few nights, I stopped noticing it, though.
Read our full Withings ScanWatch review.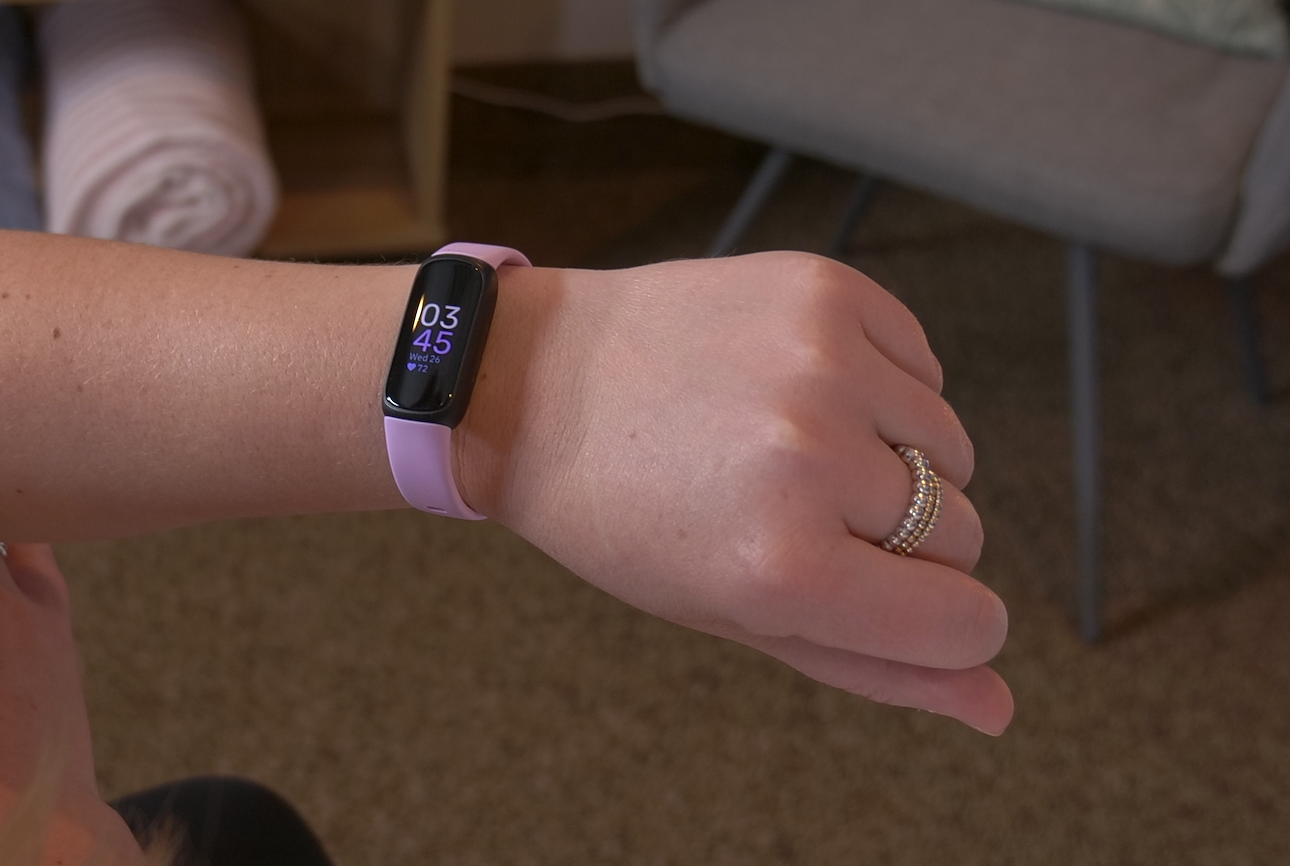 Fitbit offers a wide variety of trackers, but the Inspire 3 is one of their most affordable options. Despite being a budget-friendly buy, it still tracks a lot of sleep and health information. You can view your bedtime, wake time, sleep stages and duration, estimated oxygen saturation variation, breathing rate, heart-rate patterns, skin temperature, steps, exercise, and more. There are also guided programs you can access to help improve your sleep and wellness. I think the Fitbit doubles as a sleek digital watch on your wrist.
Pros
The Inspire 3 comes in three different colors and Fitbit also sells other bands in different materials and colors you can choose from.

You can view a lot of information on the watch itself, like the time, date, your heart rate, steps, sleep duration, blood oxygen level percentage, and exercise progress. You can also get notifications from your phone on the watch.

The Fitbit Inspire 3 has a 10-day battery life.
Cons
If you want to access more personalized sleep and health data along with hundreds more videos for relaxation, working out, and recipes — you have to pay a monthly membership for Fitbit Premium.
Read our full Fitbit Inspire 3 review.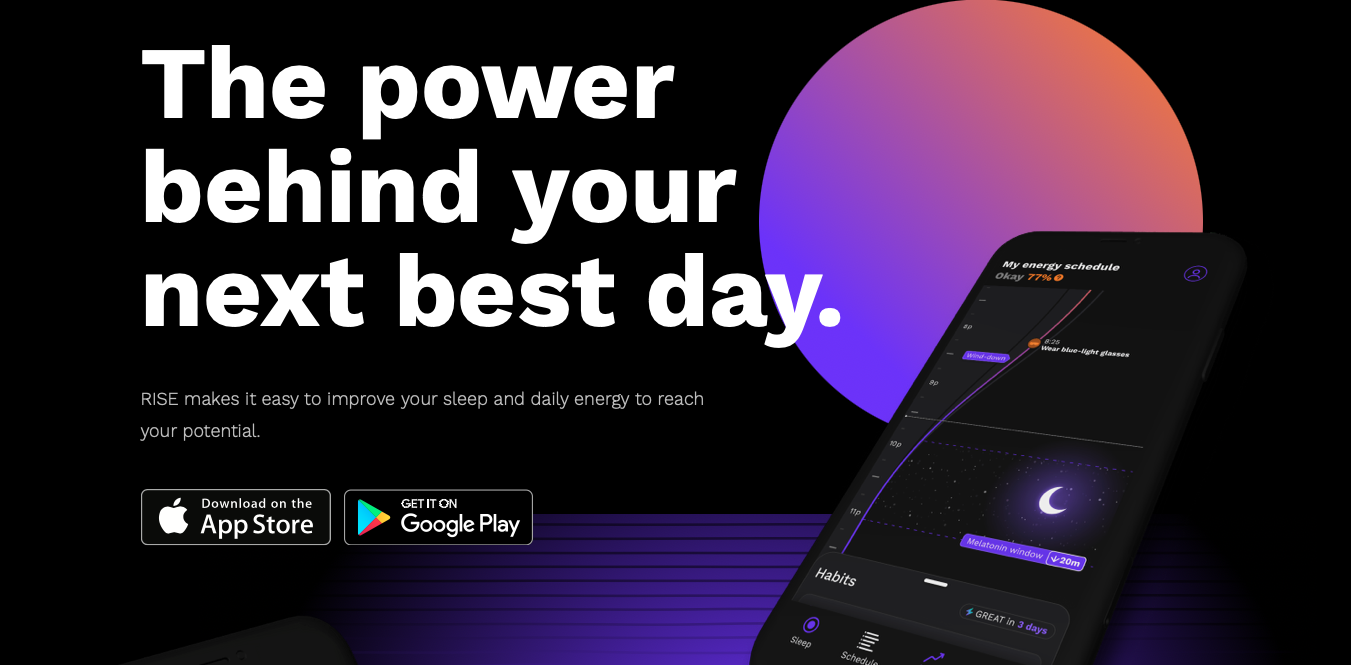 Want to track your sleep but don't want to wear a watch, ring, or bracelet all night long? The RISE app by Rise Science is a sleep tracker that doesn't require you to wear a device. Instead, it's an app on your phone that tracks your wake times by when you interact with your phone. RISE focuses on sleep debt and circadian rhythm to help improve your sleep and energy levels.
Pros
RISE is super easy to use since it's solely an app on your phone. It focuses on tracking (and reducing) your sleep debt and shows how your energy levels fluctuate throughout the day.

RISE helps you identify any bad habits you want to get rid of or any good habits you'd like to implement to improve your sleep and overall energy. It helps keep you accountable by sharing information about these habits and reminders of when to start or stop doing something, like drinking caffeine.

You have access to a lot of resources on RISE, like articles about sleep, energy, and improving your wellbeing.
Cons
Since it's not a wearable tracker, it doesn't provide some of the same information that other wearable trackers do — like your sleep stages, body temperature changes, moments of tossing and turning, heart rate data, or breathing data.
Read our full RISE review.
What to Consider When Buying A Sleep Tracker
Many choose to use sleep trackers to get a better idea of how much time they are spending in restful sleep and how to maximize their energy, allowing them to stay on top of their health. We assessed a number of different types of sleep trackers to help you pick the one specific to your needs, looking at a few different factors:
Tracking Capabilities
There's a variety of sleep trackers out there with a range of features, and you should look for the one that will help you have the best possible sleep. Considering which features are most important to you will help you determine which one will be best for your sleep patterns. For instance, simpler trackers will typically tell you your duration of sleep and sleep times, while more complex ones will offer you a breakdown of your sleep stages, breathing patterns, heart rate, and more.
Comfort
Sleep trackers vary in form, and for many, comfort is the most important feature of a sleep tracker. Is it wearable? If it is, will it disrupt my sleep instead of helping it? Depending on how light of a sleeper you are, or depending on whether or not you are used to wearing a ring or watch to bed, you'll need to determine which will help your sleep instead of hinder it.
Aesthetic
Wearable sleep trackers are also almost always fitness trackers that will count your steps and movement throughout the day, so you are more likely to wear them 24/7. This fact makes it more important that the tracker fits with your general look and you're happy to see it on your wrist or finger all day.
Cost
A tracker is hopefully not an item you'll be buying again and again. Some trackers will suit your needs at a cheaper price, but may not last as long as the more expensive trackers. Depending on your needs, you could purchase a cheaper one to begin with, seeing what it's like to wear a tracker and see if you like it before upgrading to a better quality one.
Sleepopolis Buying Tips
We suggest keeping the following in mind while choosing the right sleep tracker for you:
Who will be using the sleep tracker? Some sleep trackers are better for

athletes

, some are better for those who don't want to wear anything to sleep, and some are better for those who sleep with a partner in their bed.

Would you like additional features besides sleep tracking? Some of these trackers are also great for tracking fitness goals and seeing how exercise and movement correspond with sleep. However, if you'd simply like a deepdive into your sleep data, there are options for that as well.
FAQs
How accurate are sleep trackers?
Sleep trackers can be great for highlighting sleep patterns by tracking your body's movements. Medical professionals say they're pretty accurate for tracking your sleep duration. However, they are not exact when tracking your sleep quality and instead offer estimations. For the most accurate data and information regarding your sleep, you'd want to do a medical sleep study.
Are wearable sleep trackers waterproof?
It depends on the specific tracker, but most are water-resistant to a certain depth. That way, you can wear them throughout your daily tasks and also during water sports, like swimming, to track all your activities.
What is orthosomnia?
Orthosomnia is when people become obsessed with tracking and improving their sleep, ultimately leading to more stress and anxiety. If you think you could have unhealthy tendencies with tracking your sleep, we recommend against using a sleep tracker.