The average person spends about a third of their life unconscious and horizontal — sleeping, of course! We spend so much of our time doing this thing that we know so little about — but our sleep quality affects our whole life. Sleep trackers are a great tool to stay on top of your sleep health. If you're waking up feeling groggy, if you'd like to get more sleep, or if you'd like to keep track of your REM cycles, a sleep tracker can help. 
Sleep trackers are getting more and more advanced in their technology. Many now track steps as well as sleep, take your heart rate, or sync up with your phone to deliver as much data as comprehensively as possible. They come in many different forms with many different functions, so it's important to be informed while looking for the best one for your unique needs.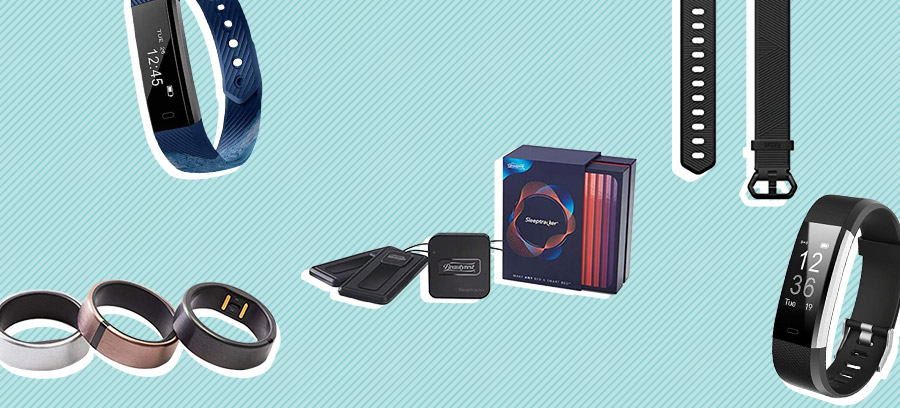 Editor's Choice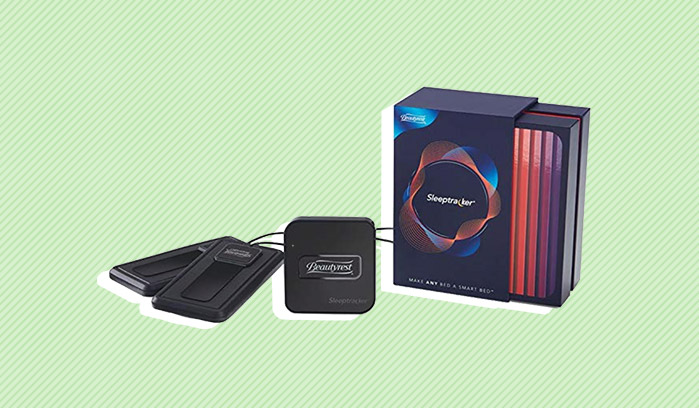 Beautyrest Sleeptracker Monitor
Pros:
If you're the type of person who's had bad luck with wearable sleep trackers in the past, this is a great sleep tracker for you as there's no risk of it making you uncomfortable in your sleep.

The Beautyrest Sleeptracker Monitor tracks your breathing, heart rate, body movement, and will log your REM cycles, giving you all the data you could need.

The built in alarm system will wake you up at the right moment in your REM cycle to alleviate grogginess. 

This tracker monitors two sleepers at once – an issue with many other sleep trackers, that they're only relevant for one sleeper, or one person's data gets muddled by the other's. 
Cons:
While it does monitor your breathing, a drop in your breathing pattern of a few seconds will not show up on the sleep report. If you're looking for a sleep tracker that pinpoints any minor irregularities in breathing, this isn't it. 

This isn't a great choice for the constant traveler, as it doesn't always stay with you as a wearable would.
Beautyrest Sleeptracker Monitor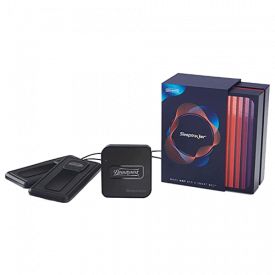 Beautyrest Sleeptracker Monitor
Alexa enabled, this sleep tracker isn't wearable, but is instead placed between the mattress and bed frame to track your movements. About the size of an external harddrive, it works with all types of mattresses and frames.
Best Design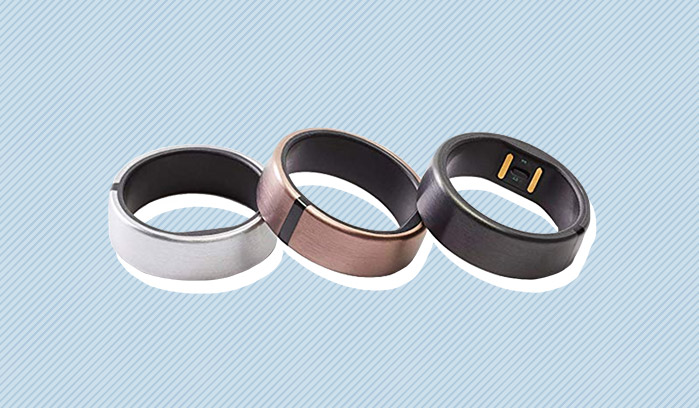 Motiv Ring
Pros:
The Motiv Ring is customizable for your unique preferences — it comes in various colors and sizes. Amazon will even send a sizing ring set to you before your Motiv Ring arrives to determine your correct ring size.

This is a great sleep tracker for the forgetful person – it's waterproof, has a three day battery life, and doesn't need to be close to your phone at all times to transmit data.

Inconspicuous, this may be the better choice for you if you don't like the look of typical fitness trackers and want something that will count your steps and your sleep.
Cons:
If your skin is sensitive to different materials or plastic, you may wish to double check the materials to ensure that you won't react to the Motiv Ring, as many people react to different kinds of jewelry.

This ring could take some getting used to wearing to bed if you typically remove all wearables/jewelry before sleep.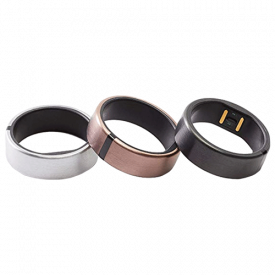 The Motiv Ring, one of the smallest sleep trackers on the market, is worn on your finger like any other ring and will track your sleep along with your heart rate, steps, and estimated calories burned. The accompanying app allows you to set goals while analyzing your historical data. 
Best for Fitness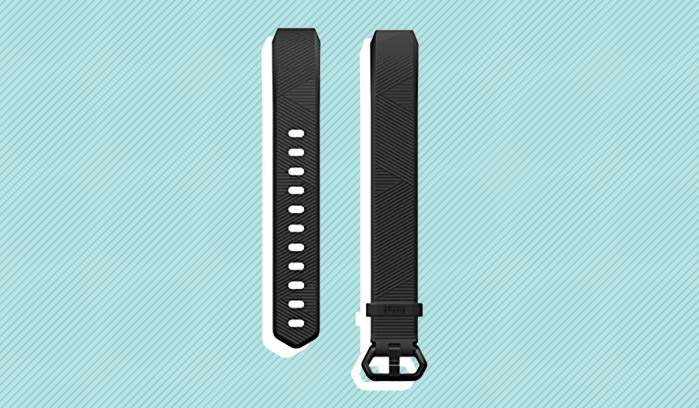 Fitbit Alta Smart Tracker
Pros:
This Fitbit Smart Tracker is a great choice if you need a sleep tracker but are also an active person. It will tell you when to get up and move around if you've been sedentary too long and track your steps. If you're looking for a sleep tracker that links to your workouts and synthesizes that data, this is your safest bet.

The built-in alarm vibrates to wake you up, which is super useful for those who want to wake up gently or not wake up others in the house with a loud alarm.

Of the wearable sleep trackers, this one is pretty lightweight, so will be relatively unobtrusive while you sleep.
Cons:
In order to check the time in the middle of the night on this smartwatch, you do have to tap it awake, which may be too cumbersome for some.

This may not be the best choice for very heavy sleepers, as the vibrating alarm may be too gentle and quiet to wake up.
Fitbit Alta Smart Tracker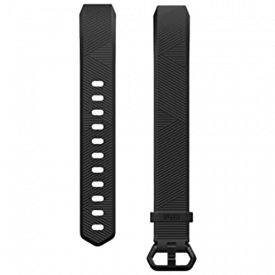 Fitbit Alta Smart Tracker
The Fitbit Alta Smart Tracker is a smartwatch disguised as a simple thin wristband. It comes in a few different colors and is a pedometer, a sleep tracker, and a calorie counter.
Best Budget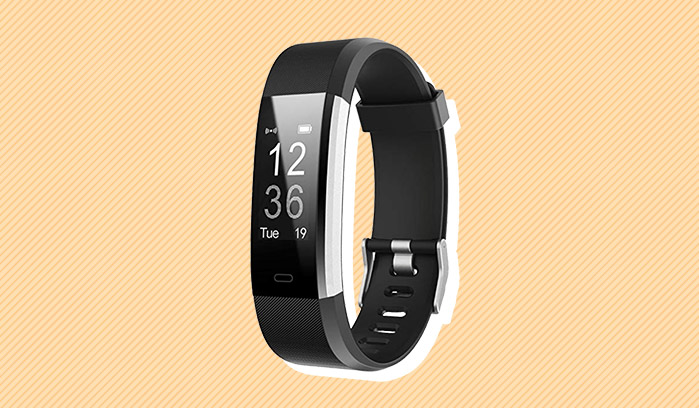 LETSCOM Fitness Tracker HR
Pros: 
The battery on this tracker will last for about a week, much longer than its competitors. 

This sleep tracker will tell you if your sleep is light or deep which can help you understand why you're sleeping for 8 hours still feeling groggy — maybe your sleep isn't deep enough.

The connected app is very easy to use and it displays your unique data in a simple, sleek way.
Cons:
If you have very thin wrists, be sure to check the wristband measurements before ordering, as it is one-size fits all.

You can't use multiple bluetooth devices at once with this tracker, which may cause interference with your headphones or car.
LETSCOM Fitness Tracker HR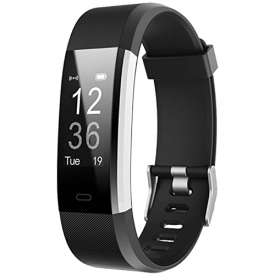 LETSCOM Fitness Tracker HR
Easily customizable and on the more affordable side, this smartwatch tracks steps, sleep, and heart rate, and will sync to your phone to notify you of texts and calls coming in.
Best for Kids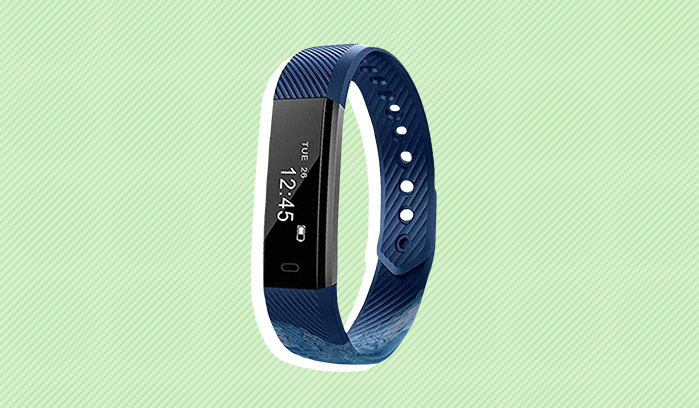 Kids Fitness Tracker
Pros:
This kids' tracker includes a reward chart poster that can help families track progress and encourage kids to monitor their health.

The tracker features a silent alarm, useful to wake kids up gently, and depending on their age, it could encourage kids to get ready in the morning on their own, helping with their sense of responsibility.

It comes with an additional wristband, so your child can swap between colors.
Cons:
This tracker is not waterproof, which for a kid's wearable, may be a bit of a risk if they're not careful to take it off before swimming or bathing. If they are only using the tracker for sleep though, it should be no issue.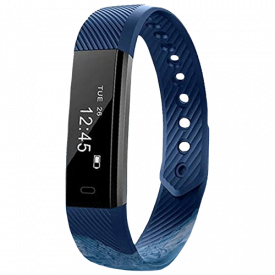 This tracker is our best pick for kids, whether you're a parent wanting to monitor your kid's sleep after they've supposedly gone to bed or if your child wants to learn more about fitness and sports. The band of this tracker is smaller than others to fit kids' wrists, and you can personalize it by choosing a color.
Many choose to use sleep trackers to get a better idea of how much time they are spending in restful sleep, allowing them to stay on top of their health. We assessed a number of different types of sleep trackers to help you pick the one specific to your needs, looking at a few different factors:
Comfort
Sleep trackers vary in form, and for many, comfort is the most important feature of a sleep tracker. Is it wearable? If it is, will it disrupt my sleep instead of helping it? Depending on how light of a sleeper you are, or depending on whether or not you are used to wearing a ring or watch to bed, you'll need to determine which will help your sleep instead of hinder it.
Aesthetic
Wearable sleep trackers are almost always also fitness trackers that will count your steps and movement throughout the day, so you are more likely to wear them 24/7. This fact makes it more important that the tracker fits with your general look and you're happy to see it on your wrist or finger all day. 
Cost
A tracker is hopefully not an item you'll be buying again and again. Some trackers will suit your needs at a cheaper price, but may not last as long as the more expensive trackers. Depending on your needs, you could purchase a cheaper one to begin with, seeing what it's like to wear a tracker and see if you like it before upgrading to a better quality one.
Sleepopolis Buying Tips
We suggest keeping the following in mind while choosing the right sleep tracker for you:
Who will be using the sleep tracker? Some sleep trackers are better for kids, some are better for those who don't want to wear anything to sleep, and some are better for those who sleep with a partner in their bed. 

Would you like additional features besides sleep tracking? Some of these trackers are also great for tracking fitness goals and seeing how exercise and movement correspond with sleep. However, if you'd simply like a deepdive into your sleep data, there are options for that as well.
There's a variety of sleep trackers out there with a variety of features, and you should look for the one that will help you have the best possible sleep. Considering which features are most important to you will help you determine which one will be best for your sleep patterns.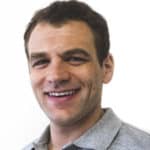 Logan is the former content director of Sleepopolis. As content director, he reviewed new mattresses every week and curated the comparisons, best of pages, and video guides on the site. Logan perfected his method by personally testing over 200 different mattresses, so he's not only able to discern the overall vibe of a specific bed, but to contextualize its feel within the bed-in-a-box market as a whole.