Choosing the right sleep accessories is about more than how well they match your bedroom decor. The perfect pillow should support healthy posture, neutral spine alignment, and relieve pressure where your body needs it most. When it comes to stomach sleeping, in particular, snoozing with the wrong pillow can lead to chronic neck and back pain, and put pressure on your lower abdomen (ouch).
Yes, stomach sleeping can be a tricky position, which is why finding the ideal bed pillows is extra important. But don't worry — there are some specific guidelines to follow when you're searching for the pillow that's going to meet all your stomach sleeping needs. So keep reading and I'll let you in on my own pillow-shopping tips, and give you a close look at my personal favorite stomach sleeper pillows!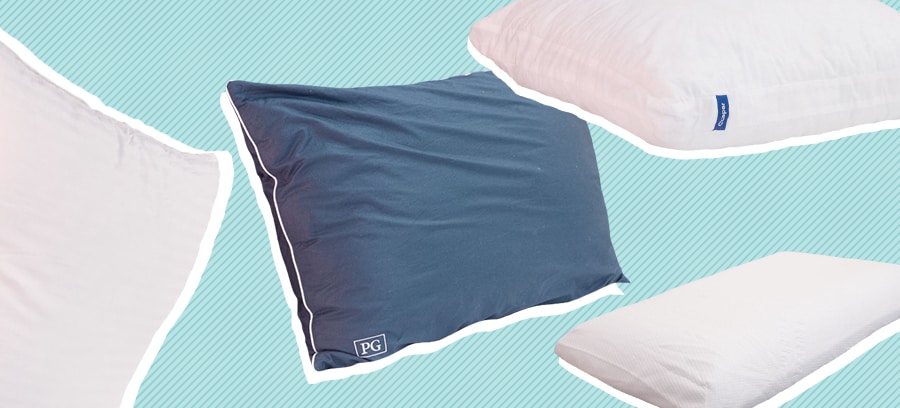 Best Down-Alternative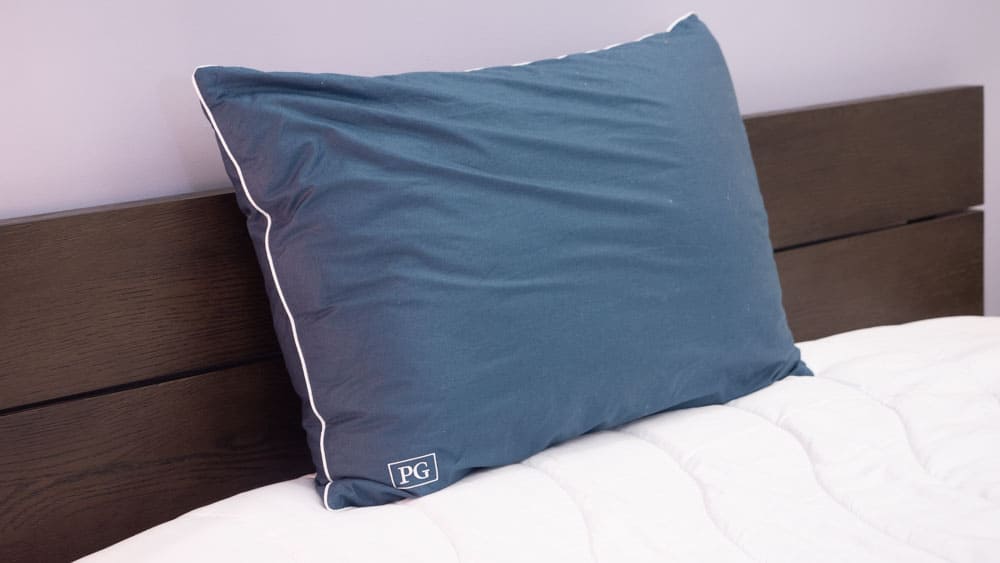 Pillow Guy Stomach Sleeper Pillow
Covered in 100% cotton and filled with polygel fiber, this down-alternative pillow is ideal for stomach sleepers who like the feathery feel of down (but don't want to sleep on animal products.) Its soft support and compressible stuffing allows this pillow to achieve a very low loft, which is best suited to those who are strict stomach sleepers. 
Pros 
The cover fabric of this pillow is made from long-staple percale woven cotton, which means it's durable and extra breathable. Not to mention, it's machine washable! 

This pillow can compress into a

very

low loft of less than one inch tall, making it ideal for those who

only

sleep on their stomach. 

Because the internal fill is so squishy and malleable, stomach sleepers can easily tuck and fold this pillow into the shape that suits them. For example, I can reach my arms beneath this pillow

without

being propped up too much. 
Cons 
This pillow offers a very soft level of firmness and a super low loft, making it a perfect pick for stomach sleepers. Back and side sleepers, on the other hand, need a different kind of support in order to maintain neutral spine alignment. 

There is no way to adjust the internal fill of this pillow, so sleepers need to be compatible with its feel and support exactly as it comes.
Pillow Guy Stomach Sleeper Pillow

Pillow Guy Stomach Sleeper Pillow
A cushiony down alternative makes these Pillow Guy pillows super soft and flexible.
Best Cooling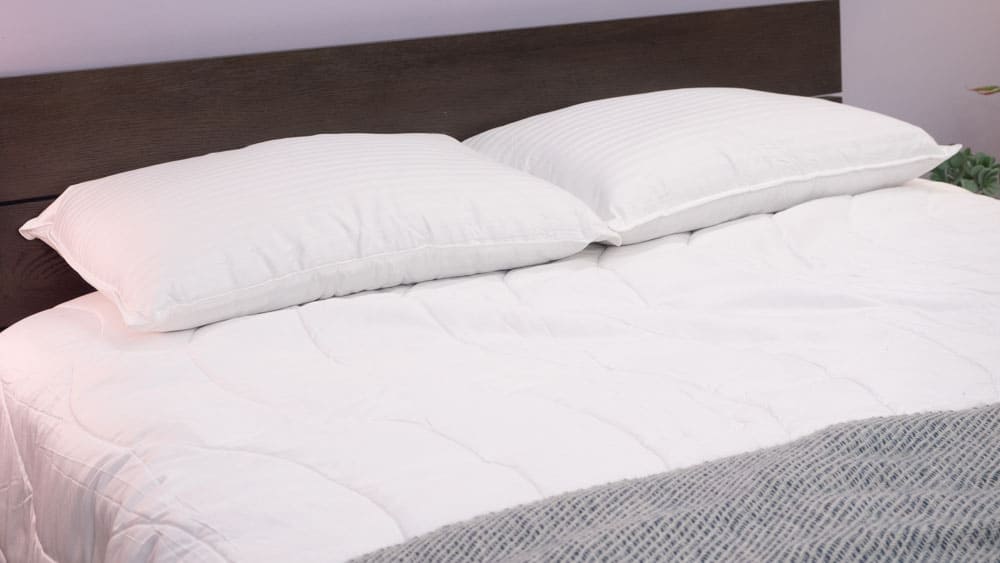 Sleep Restoration Gel Pillow
This pillow features a soft cotton cover fabric that feels breathable and cool to the touch. It's stuffed full of a down-alternative called polygel fiber which is compressible enough for stomach sleepers, and fluffable enough for those who sleep on their backs. 
Pros
This pillow's cover fabric is made from 100% cotton, and spun into a thread count of 240. Cotton is already known for its breathability, but this cover's low thread count allows for a looser weave, which promotes better airflow throughout the entire pillow. 

As is often the case with down-alternatives, I found the polygel fiber inside this pillow to do a great job of dissipating my body's heat. Stomach sleepers looking to stay cool might be most compatible with the Sleep Restoration Gel Pillow. 

The polygel fiber makes this pillow very foldable and compressible, but it's also easily fluffed into a higher loft of about 3.5 inches. This makes it a great pick for stomach sleepers who dabble in back sleeping as well!  
Cons
While this is a great pick for back and stomach sleepers, side sleepers should definitely stick to a pillow with a loftier profile (of at least 4 inches). 

Folks looking for a pillow with a slow response to pressure should look elsewhere. The Sleep Restoration Gel Pillow provides a feathery feel with a quick response to pressure.
Sleep Restoration Gel Pillow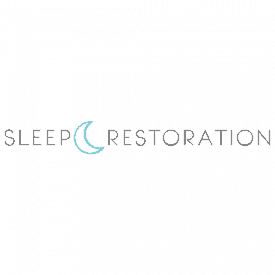 Sleep Restoration Gel Pillow
The Sleep Restoration Gel Pillow is stuffed full of a down-alternative called polygel fiber which is compressible enough for stomach sleepers
Best for Combo Sleepers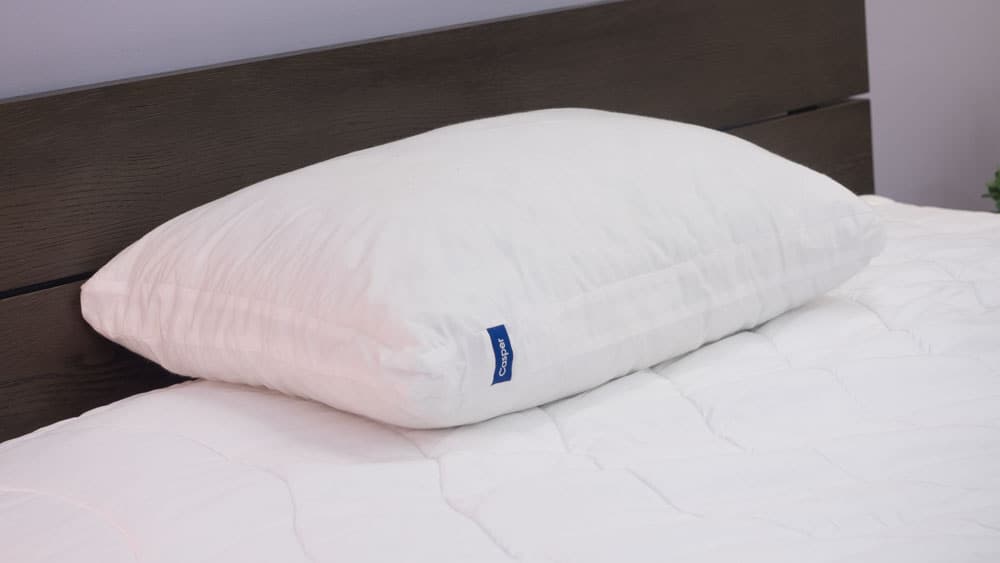 Casper Pillow
The Casper pillow features a dual-layer design wherein a removable inner pillow is zipped inside an outer pillow, offering sleepers the chance to adjust the loft and firmness according to each position. The entire pillow is filled with a soft down-alternative that's compressible enough for stomach sleepers, but fluffable enough for back and side sleepers too.  
Pros 
The cover fabric is made from 100% Pima cotton, which is widely regarded as a luxurious type of cotton. It's soft, machine washable, and features a percale weave for cooling breathability. 

Back and side sleepers will be most compatible with the Casper pillow exactly as it comes (inner pillow included). Meanwhile, stomach sleepers can achieve a lower loft by removing the middle insert. Personally, I found this versatility to lend itself very well to combo sleeping!

The low-friction silky fibers that fill this pillow provide a fluffy, huggable, cloud-like feel sleepers of all style can enjoy. 
Cons
With the price point ranging from about $70-$90, the Casper pillow might be more than some sleepers are looking to spend. 

Though you can remove the middle insert for a lower loft, not everybody is going to want to do that every time they want to settle into some stomach sleeping.
Save 10% with code SLEEPOPOLIS10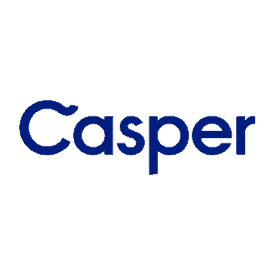 Sleepers can enjoy Casper's pillow-in-a-pillow design in order to customize the loft and feel!
Best Memory Foam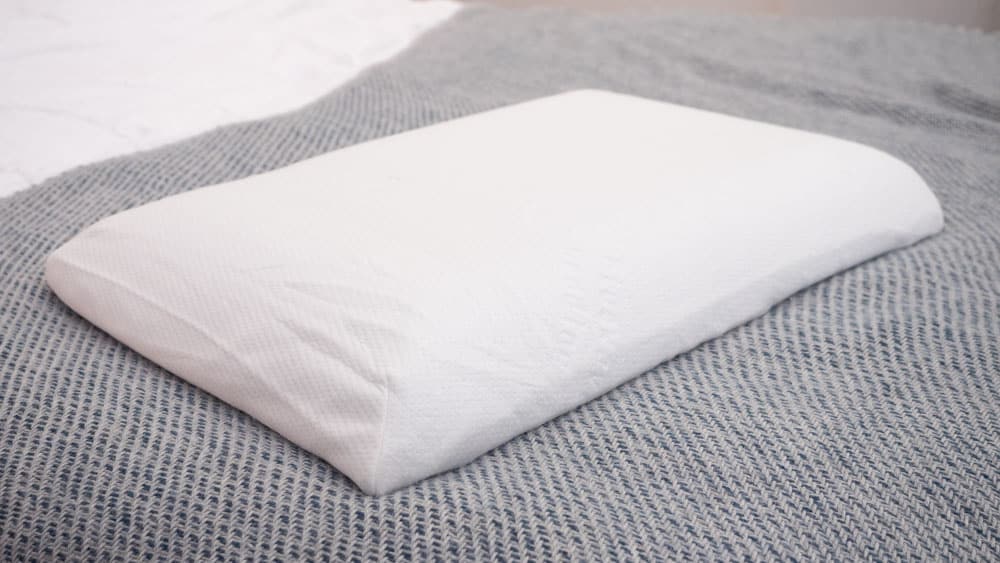 Bluewave Bedding Ultra Slim Memory Foam Pillow
Stomach sleepers who prefer the moldability and firmer feel of memory foam are going to be most compatible with this pillow. With a low loft of 3 inches tall, memory foam fans can enjoy this pillow in the prone position without having to worry about their necks being craned upwards. 
Pros
Because memory foam is often less compressible than other materials, it's typically better suited to back and side sleepers. However, with this pillow's "ultra slim" design, stomach sleepers can snooze away, worry-free. 

The memory foam in this pillow is ventilated, which I found to boost breathability and dissipate my body heat. 

The cover fabric of this pillow is machine washable, moisture-wicking, and super soft! Made from a blend of polyester and bamboo rayon, this pillow's cover is naturally absorbent (which is especially beneficial for those prone to night sweats!). 
Cons
This pillow was designed with a rounded top and a flat bottom, so it's not ideal for sleepers who like to flip their pillows. 

With a low profile of 3 inches tall, this pillow is not lofty enough to support side sleepers.
Bluewave Bedding Ultra Slim Memory Foam Pillow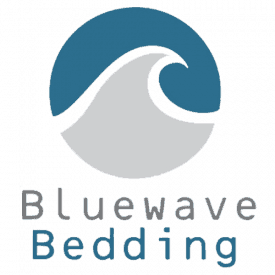 Bluewave Bedding Ultra Slim Memory Foam Pillow
The BlueWave is great for stomach sleepers that want moldability and firmer feel
How We Picked
When it comes to picking the perfect pillow for stomach sleeping, the two most important factors revolve around loft and firmness. The general rule of thumb is — stomach sleepers should use a pillow with a low loft and soft firmness rating.This allows your spine to rest is neutral alignment, and prevents your head from being craned upwards. And once you've found a stomach sleeper pillow that supports neutral spine alignment, you can dive deeper into the details.
Loft
Like I said, stomach sleepers should always aim for a pillow that has a low profile, or can be compressed into a low loft. Personally, I find that pillows with a profile of 3 inches or shorter is the best range to stick to. To guide you in your search, ask yourself these questions when testing a pillow in the prone position:
Is this pillow's loft low enough to keep my head, neck, and spine in neutral alignment?
Is this pillow so lofty that it cranes my neck upwards, out of alignment with my spine?
Is this pillow's fill soft and compressible? Or firmly supportive?
When it comes to stomach sleeping, there are no exceptions to the low-loft rule. The pillow's profile must be low enough to support the natural C-curve of your spine, and make sure that your head is not being craned upwards whatsoever. Here's an easy way to determine if your spine is in healthy neutral alignment: if your ears are in line with your shoulders, and your chin is in line with your sternum, you're in good shape! If not, it's time to readjust or decrease the loft of your pillow, when possible.
Firmness
Once you've found the low loft that's best for you, it's time to move on to firmness. In general, you're going to want a pillow with a soft firmness rating, though can be exceptions. As long as the pillow's profile is low enough to hold your head, neck, and spine in alignment, stomach sleepers can experiment with the firmness that feels best to them.
That said, it's typically best to go with a pillow that advertises a soft to soft-medium level of firmness. With soft pillows, sleepers have a little more room to play with loft, as long as the fill is soft enough to compress beneath the weight of your head. Meanwhile, if you do opt for a firm pillow, it must have a very low profile as firmer pillows are much less likely to compress under pressure.
Finding the perfect pillow can be tough, but if you're a stomach sleeper, a pillow with a low profile and soft firmness rating is a pretty safe bet!
Internal Fill
Once you've got the loft and firmness squared away, it's time to dive into the internal fill. If all goes well, you'll be sleeping on your new pillow for at least a couple years, so take some time to consider what materials and fabrics you're most compatible with. For example, sleepers who prefer a feathery, fluffable feel are well-suited to down, while those who prefer buoyant, springy support are better off with latex. Here are some key things to keep in mind when you're thinking about a pillow's internal fill:
Memory Foam – Memory foam is known for its slow response to pressure, but can come in many different forms. When you see the words "traditional memory foam," you're working with one solid piece of foam.Meanwhile, shredded memory foam pillows are filled with popcorn-sized pieces of foam. Personally, I opt for shredded foam because it tends to do a better job of dissipating body heat. Some pillows feature a blend of shredded memory foam and other materials, which can be great for sleepers looking to experiment with different types of support.However, when it comes to stomach sleeping, memory foam can be kind of tricky. Because it tends to offer a firmer feel as compared to other commonly used materials, it's important that you pay extra attention to the pillow's loft. Remember: if you're going to choose a firm pillow, it should have a profile of 3 inches or shorter.
Latex – Pillows that are filled with Dunlop or Talalay latex tend to be lighter in weight as compared to memory foam, and typically offer a much quicker response to pressure. Sleepers who prefer to rest on top of the pillow rather than deeply sink into it will likely be more compatible with the buoyant support of latex.However, sometimes the springy nature of latex can cause the sides to puff up around your head when you sleep with your face directly in the middle of the pillow. And (for obvious reasons) you don't want any material covering your nose and mouth while you sleep. So, if you do go with latex, you might find that it's best to sleep with your head on the edges of the pillow rather than smack-dab in the middle.
Down & Down-Alternative – In my opinion, down and down-alternative pillows are ideal for stomach sleeping. They typically provide a fluffy feel, a soft level of firmness, and are very easily compressed into a low loft. In general, the more feathery a pillow feels, the more compressible it will be.Additionally, sleepers who like to fold their pillow or tuck an arm underneath might find that pillows filled with down or down-alternative are easier to manipulate. Afterall, not every stomach sleeper rests with their arms directly pinned to their sides; a malleable down or down-alternative fill allows you to hug the underside of the pillow without being propped up too much.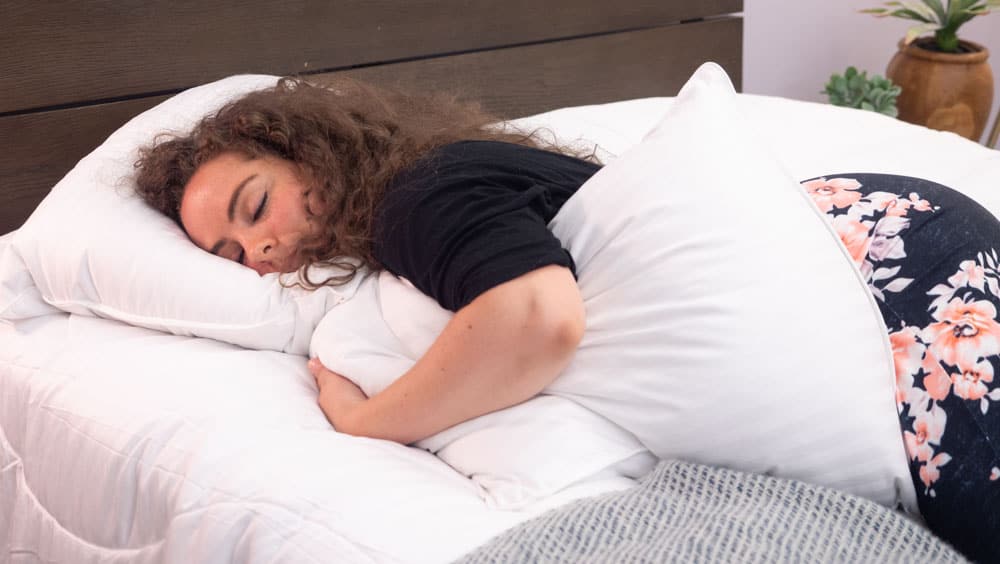 Cover Fabric
The cover fabric is the first thing you feel when your head hits the pillow, so it's important to consider what you want it to feel like! For example, hot sleepers or those prone to night sweats should aim for fabrics that are naturally moisture-wicking and breathable. Polyester, lightweight cotton, Tencel, and anything bamboo-based are ideal for wicking sweat and dissipating body heat.
If you go with a cotton cover fabric, try to find out how it's woven. If it's percale woven cotton, then you're working with a lighter, more breathable cover fabric better equipped to keep you cool. Additionally, I always suggest digging through a pillow's "product description" to find out whether the cover fabric is hypoallergenic, antimicrobial, or made from organic materials.
Adjustable Fill
Because loft is so important to stomach sleepers, it's never a bad idea to pick a pillow with an adjustable fill. This way, if your pillow proves to be too lofty, all you have to do is reach in and remove as much stuffing as you like. It may take some trial and error, but being able to customize the internal fill will help you find the loft that's perfect for your unique needs.
However, "adjustable" can mean a few different things, so pay attention to the product description when you're shopping. For example, the Casper pillow is technically adjustable, as it features a removable middle insert. However, it's not the same kind of adjustable as a pillow that's filled with removable shredded material. I know it sounds nitpicky, but keeping a close eye on the details is the best way to find the pillow that's best for you.
Shape
Pillows come in lots of different shapes, but a "traditional" shape is best suited to stomach sleeping. A traditional shape is rectangular, and features the same, even loft on both sides of the pillow. Pillows built with contours in the center or with uneven lofts can be very beneficial for back and side sleepers, but stomach sleepers should stick to a flat, even surface.
Price
At the end of the day, your sleep accessories shouldn't break the bank. However, a pillow that's suspiciously inexpensive can be a warning sign of low-quality materials. That's why I always aim for bedding brands that offer trial periods, generous return policies, and a warranty.
For me, being able to take advantage of a trial period inspires confidence in the shopper, and lets me know that the brand proudly stands by its product. Not to mention, having the opportunity to try before you buy is a great way to determine whether or not a sleep accessory is really worth the dough!
Sleepopolis Pro Tips
Not everyone has the means or the time to dedicate to complicated wash care, so I suggest checking a pillow's care instructions before you make your purchase. But here's a tip: memory foam does not like water, and memory foam pillows are usually spot-clean only!
Dustmites, mold and mildew are very attracted to pillows and bedding (and can live there for a while), so I like to aim for fabrics that are antimicrobial and/or hypoallergenic. Organic cotton, Tencel, and anything bamboo-based can serve to keep allergens at bay, but you should still wash your pillow's cover every couple weeks.
If you're a hot sleeper, find cover fabrics that are naturally moisture-wicking (polyester, Tencel, and bamboo viscose are my personal favorites). Additionally, pillows that feature a shredded or ventilated fill are much better at dissipating body heat!
Final Thoughts
Now that we've reached the end of my guide, you're (hopefully) that much closer to finding the perfect stomach sleeper pillow. Of course, every body is unique and our slumber habits are always changing, so take your time in finding the sleep accessories that perfectly match your unique needs. After all, a great night's sleep is always worth the effort. Happy shopping!
Sarah is the Senior Writer and bedding expert at Sleepopolis. Every week, she personally tests and reviews new pillows, sheet sets, and other sleep accessories. She accompanies every video review with a meticulously detailed article to ensure her audience has all the pertinent info they need for the best shopping experience possible. Perhaps that's why her fans have dubbed her "the most thorough pillow reviewer on the Internet." Having tested everything from sleep trackers to mattress toppers, Sarah's expertise runs deep and is always expanding. She received her degree in Creative Writing from Brooklyn College and spends her free time doing stand-up, making pasta, and hanging with her cats.