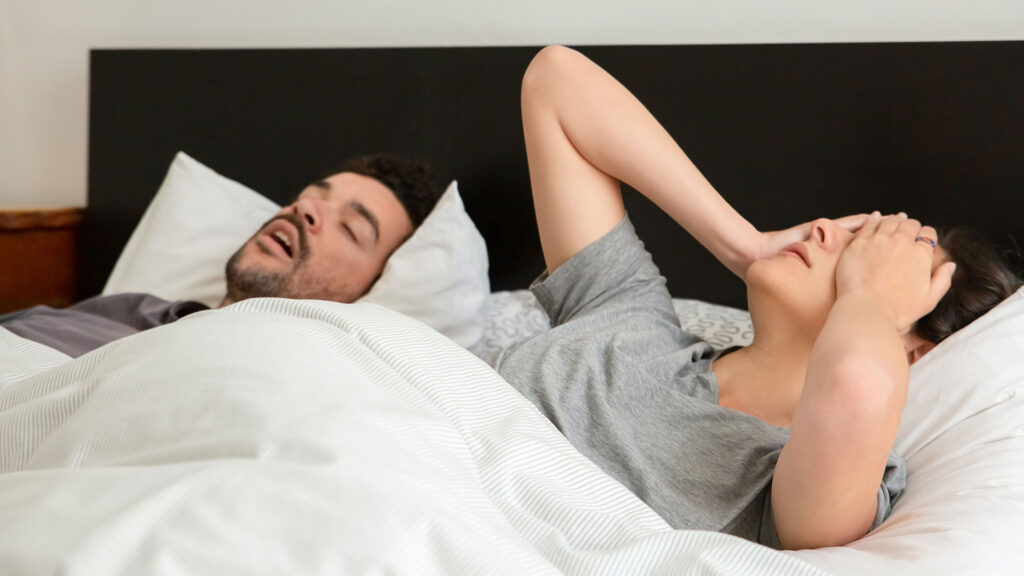 The Oura ring has definitely become a hot topic in the world of sleep. With its ability to merge fashion and function, this ring is a popular accessory, especially among A-list celebs like Tom Holland.
This ring holds a variety of functions from tracking one's heart rate and activity levels to sleep patterns with precise measurements. However, for those not interested in wearing a ring, but still wanting to track their sleep health and possibly identify sleep-related disorders like obstructive sleep apnea, Oura recently introduced its sleep apnea detection patch.
The wearable patch can be worn on one's forehead, throat, chest, or behind the ears to detect the likelihood of sleep apnea. The patch can be even used as an earpiece. Pretty cool, right?
Wondering how the device works? Based on a recent patent application submitted to the U.S. Patent Office, this technological innovation has the capability to assess sleep apnea tendencies by establishing direct skin contact for the purpose of monitoring heart rate and blood oxygen levels using microphones and motion sensors. (1)
One of the most attention-grabbing new features the patch promises is the ability to monitor levels of blood oxygen saturation and its potential correlation with sleep apnea.
The capabilities of this patch extend beyond that. It also magically packs in a microphone, a heart rate monitor, and something called an accelerometer, which basically tracks how often you wake up in the middle of the night, snoring intensity, and breathing rate. 
The patch is also suitable for people already using a CPAP machine. It can verify the machine's functionality, ensuring a restful night's sleep while using it. For someone who has already been diagnosed with sleep apnea, the patch can offer recommendations for sleeping positions that may alleviate the effects of this sleep disorder.
"The present invention provides a positional obstructive sleep apnea detection system that obtains information about a subject's sleep position and combines it with information of a cessation or reduction in breathing," according to the language in the patent application.
Will this patch work for you? This device promises a high level of reliability, having undergone initial testing by researchers at Georgia Tech University. The patent application explained the patch has an 88.5% accuracy rate in identifying sleep apnea.
"As Oura continues to push the envelope in the areas of sleep, we make efforts to protect our ideas. While we don't have any sleep apnea capabilities yet, we hope through research and innovation we can one day understand this disorder better and help our members who suffer from it in the future," an Oura spokesperson told Wareable. (2)
What lies ahead in the realm of sleep apnea treatment, and does it signify a promising future for Oura? We're interested in discovering whether experts place their trust in this new technology and whether it holds the potential to revolutionize people's sleep patterns.
Is This Patch Supported By Sleep Experts?
Do you think you might be losing some essential Zzzs due to sleep apnea? We wanted to know if this Oura patch is the new way to go in transforming your bedroom into a DIY sleep lab to test your sleep health. 
We spoke with Dr. Monique May, MD, who is a medical advisor for Aeroflow. She confirmed that the types of measurements available could help detect signs of sleep apnea. (3)
"One of the measurements an Oura ring takes is your oxygen level, so if it is low, and you are having sleep apnea symptoms, such as severe snoring, episodes where you stop breathing, or excessive daytime sleepiness, your doctor will need to evaluate you further" she told Sleepopolis.
With this, she said that wearable devices such as the Oura patch could potentially be essential for the way sleep is treated in the future by making more treatments and options available for individuals.
"I think that wearable technology in general is the future and the future is now, she said. "This and other tools will help users and their doctors look for personal trends and monitor their health for more personalized goals and treatments."
However, even though technology continues to grow and evolve, it is still important to understand that devices similar to this patch can not replace a doctor's diagnosis.
"I will just say that if someone has medical conditions they should ask their doctor if this might be a valuable addition to their care plan," she said. "For healthy individuals they should keep in mind that the information collected by this device does not replace seeing a physician for annual exams, or when there is something wrong."
So, this patch might be something interesting to test out, but, as always, we should rely on our own doctors (who know us best) for our sleep health information. As much as technology plays a role in all our lives, a doctor's diagnosis can provide the most helpful advice.
Sources

1. Patent public search | uspto. Accessed September 26, 2023. https://ppubs.uspto.gov/pubwebapp/static/pages/landing.html.

2. Smith C. Oura patch patent could simplify sleep apnea diagnosis. Wareable. September 19, 2023. Accessed September 26, 2023. https://www.wareable.com/wearable-tech/oura-patch-patent-could-simplify-sleep-apnea-diagnosis.

3. Aeroflow sleep – CPAP and sleep apnea supplies through insurance. Aeroflow Sleep – CPAP and Sleep Apnea Supplies Through Insurance. Accessed September 26, 2023. https://aeroflowsleep.com/.

May, Monique. Personal Interview. September 25, 2023.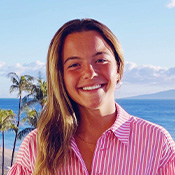 Ava Girardi
Ava Girardi is an Editorial News Intern for Sleepopolis. She loves writing about all things sleep from viral bedtime routines on TikTok to studies on sleep quality that will help you get the most helpful information to achieve that perfect bedtime routine. Ava is currently studying at Elon University where she is a double major in journalism and media analytics. When she is not writing, Ava is spending time with friends or family, running, or trying new yummy foods.