When you're on the hunt for the perfect pillow, your go-to sleeping position is the first thing to consider. But what if you're a combination sleeper who runs the gamut of every position throughout the night? Well, you'll need an all-position pillow, of course! As with all sleep accessories, it takes a little trial and error to find the pillow that meets all your combo-sleeping needs, but there are some specific guidelines that can help you in your search.
When it comes to combination sleeping, it's important to find a pillow that's versatile enough to adapt to any sleeping position. Whether you're a side sleeper who dabbles in back sleeping, someone who tosses and turns, or a sleeper who isn't quite sure which position is best, using an all-position pillow is essential for combo sleepers. So keep reading and I'll let you in on my own pillow-shopping tips, and give you a close look at my top picks for combo sleepers!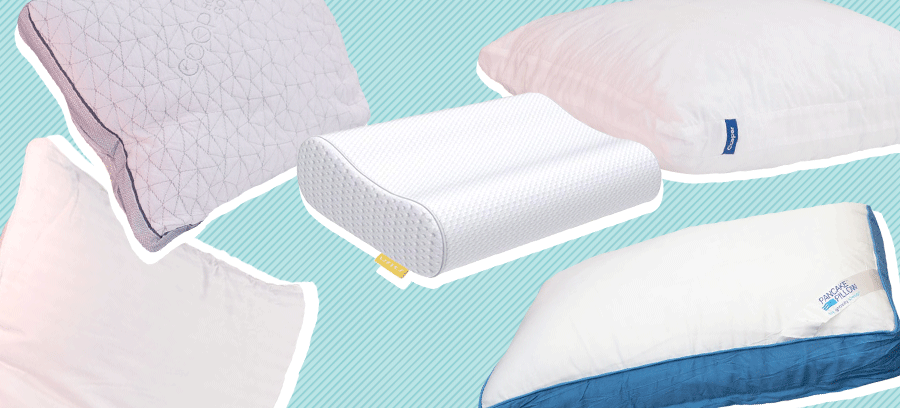 Editor's Pick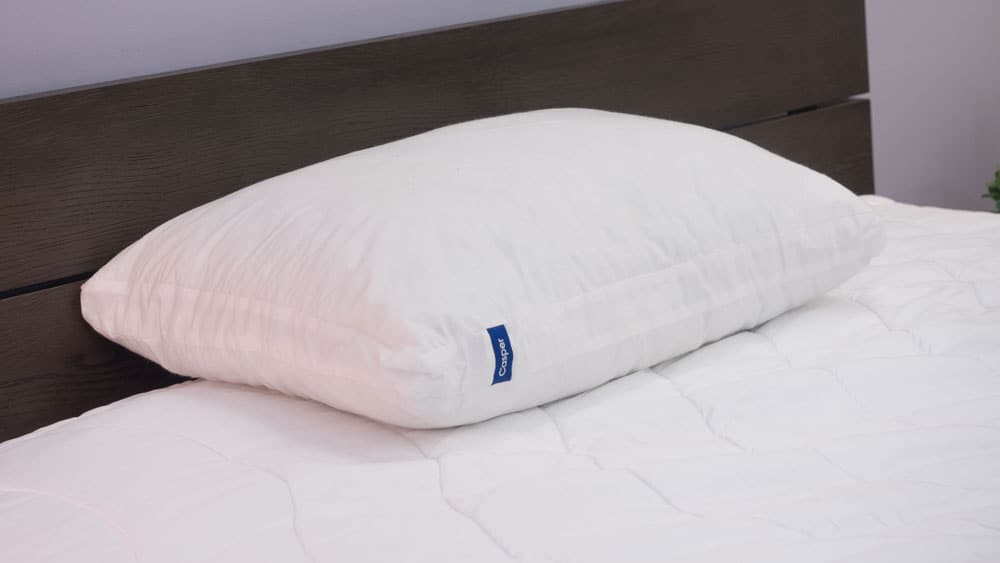 Casper Pillow
The Casper pillow features a dual-layer design wherein an inner pillow is zipped inside an outer pillow, offering sleepers the chance to experiment with its loft and firmness. 
Pros 
The cover fabric is made from 100% Pima cotton, which is widely regarded as a superior type of cotton. It's super soft, machine washable, and features a percale weave for cooling breathability. 

The low-friction silky fibers that fill this pillow offer a down-like, feathery feel that's fluffable and huggable! Personally, I found the Casper pillow to offer a classic, cloud-like feel.

Its lofty build is ideal for back and side sleepers, but if you want to use it for stomach sleeping, you can reduce the loft by removing the middle insert! 
Cons
With the price point ranging from about $70-$90, the Casper pillow might be more than some sleepers are looking to spend. 

This pillow offers a fluffy, huggable feel similar to down. Sleepers looking for a firmer feel or slower response to pressure might want to look elsewhere. 
Save 10% with code SLEEPOPOLIS10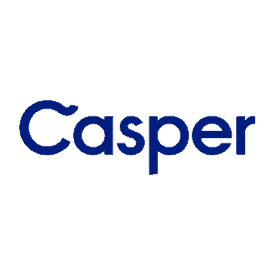 The Casper pillow has a fluffable fill that offers even pressure relief and a balanced feel, the Casper is a true all-position pillow.
Best for Hot Sleepers
Xtreme Comforts Memory Foam Pillow
The Xtreme Comforts Memory Foam pillow is naturally moisture-wicking, breathable, and is stuffed full of shredded memory foam which allows for better airflow as compared to a solid piece of foam. 
Pros 
Because the shredded fill is adjustable, it's ideal for combination sleepers who want to customize the loft and firmness according to each position. 

Not only is the bamboo-based cover fabric great for wicking sweat, but it's ventilated as well. This enhances airflow within the pillow, helping it to dissipate your body heat. 

When memory foam is shredded like with this pillow, the individual pieces of foam are able to move freely within the pillow. This improves breathability, and prevents it from trapping heat as can often happen with a

solid

piece of foam. 
Cons
Having an adjustable pillow is great (especially for combo sleepers), but removing the internal fill can get messy!  

Stomach sleepers should remove a considerable amount of stuffing before snoozing with this pillow.
Xtreme Comforts Memory Foam Pillow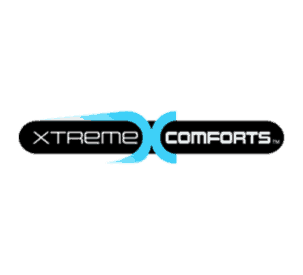 Xtreme Comforts Memory Foam Pillow
The cover of the Xtreme Comforts memory foam pillow is made from ventilated bamboo-based fabric, ideal for keeping hot sleepers cool through the night.
Best Memory Foam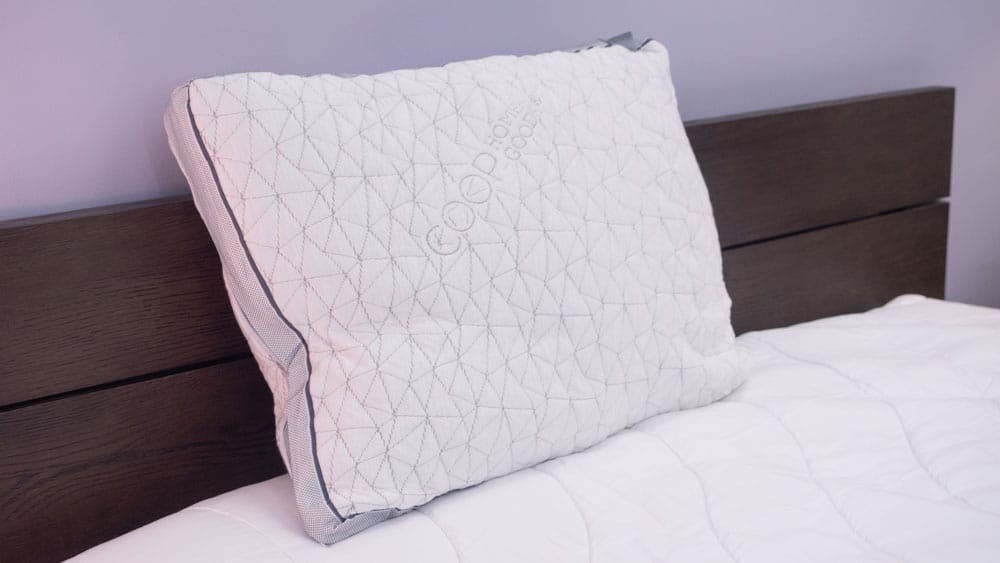 Coop Home Goods Eden Memory Foam Pillow
The Eden features an adjustable fill which allows sleepers to experiment with the firmness and feel, but also comes with a bag of extra stuffing for those who want a very lofty pillow. 
Pros 
This pillow features an adjustable fill which is especially beneficial for combination sleepers. Simply unzip the cover, reach inside the pillow, and remove the stuffing until you find the loft that works best for your sleeping position. 

One of my favorite things about this pillow is the cover fabric. It's made from a blend of polyester and rayon from bamboo, both of which are naturally moisture-wicking, and

super

soft. Bamboo, in particular, is hypoallergenic, antimicrobial, and extra

breathable. 

Unlike most memory foam pillows on the market, this pillow is machine washable! Hot sleepers who love memory foam but

also

prioritize easy wash care should take this pillow for a test run. 
Cons
Stomach sleepers should note that this is a lofty, fluffable pillow, and should remove a considerable amount of stuffing before settling into the prone position. 

Sleepers who prefer a feathery feel or springy kind of support should note that this pillow offers a slow response to pressure, and deep sink into the material.
Coop Home Goods Eden Memory Foam Pillow

Coop Home Goods Eden Memory Foam Pillow
The COOP Home Good Eden pillow is stuffed full of shredded memory foam, and offers a balance between plush and supportive.
Best Down Alternative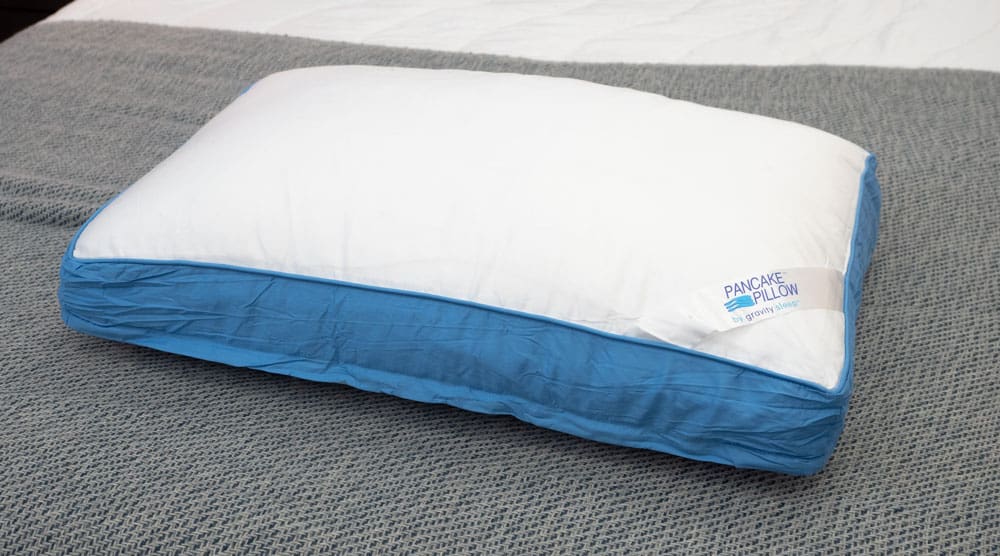 Pancake Pillow
Inside the cover of the Pancake Pillow is a stack of six smaller pillows filled with a feathery down-alternative, offering sleepers the chance to mix and match the layers until they find their ideal support. 
Pros
With all six layers inside, this pillow has a nice lofty build of over 5 inches high. This is particularly ideal for side sleepers, and back sleepers with broad shoulders. 

 

Every layer of this pillow is filled with a fluffy down-alternative that feels feathery, huggable, and oh-so-cozy. Sleepers who love the feel of down but don't want to sleep on animal products should give this one a try. 

Stomach sleepers can enjoy this pillow too! Just unzip the cover and remove as many layers as needed to achieve a low loft. 
Cons
While the ability to add and remove layers is beneficial to sleepers of all styles, the process of pulling them out and zipping them back up can be kind of a hassle.  

Stomach sleepers should remove at

least

three inner layers before using the Pancake Pillow, or else the profile will be too lofty.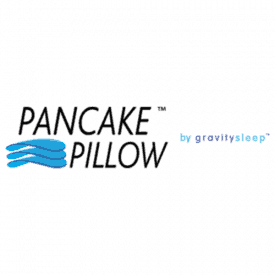 The Pancake Pillow is covered in 300 thread count cotton, and feels soft and breathable to the touch.
Best for Back and Side Sleepers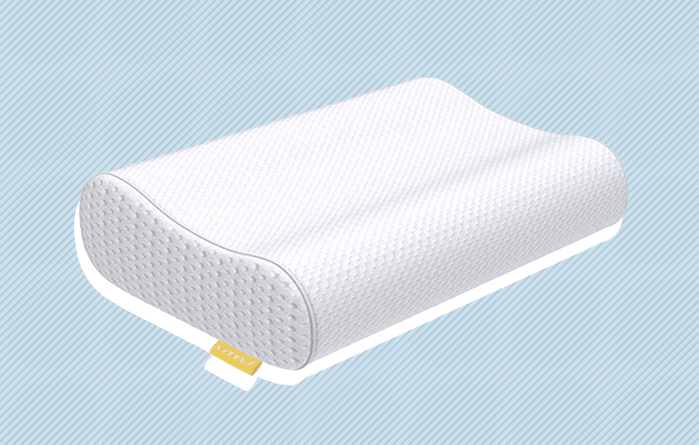 UTTU Sandwich Pillow
Covered in soothing bamboo and filled with one thick piece of memory foam, this pillow is super cozy and pressure-relieving. Its contoured shape is specifically designed for back and side sleepers, and features a removable middle insert which allows you to adjust the loft. 
Pros
The cover fabric is made from a blend of bamboo and polyester, both of which are naturally moisture-wicking materials. So, sleepers prone to night sweats might be particularly compatible with this pillow. 

It's contoured shape helps back and side sleepers maintain neutral spine alignment, and relieve pressure at the neck and shoulders. I found the removable middle insert to be beneficial for petite sleepers (like myself) who prefer a lower loft. 

The memory foam inside this pillow offers a slow response to pressure, and offers that deep sink into the pillow that is so characteristic of this material. Not to mention, it's CertiPUR-US certified, which means the foam has been tested for any harsh chemicals or synthetic pesticides. 
Cons
Because of its contoured shape, I found this pillow to

only

be useful for back and side sleepers. Sorry stomach sleepers, but you're better suited to a pillow with a traditional shape, and an even loft.  

The cover fabric of this pillow is machine washable, but the foam itself is not. So, if the foam gets dirty, it must only be spot cleaned or you could damage the material.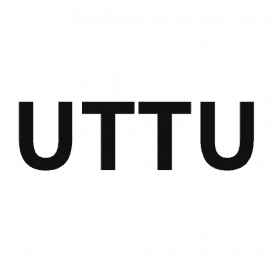 The UTTU Sandwich pillow has a contoured shape that is perfect for back and side sleepers.
How We Picked
Whether you're an occasional combo sleeper with one go-to position, or someone who sleeps in every position throughout the night, it's generally best to pick a pillow with an adjustable loft and good shapeability. This way, you can experiment with the loft, firmness, and feel until you find the balance that's perfectly suited to your unique needs. That said, there are a few rules of thumb to follow when picking an all-position pillow, so let's dive into the methodology behind my picks.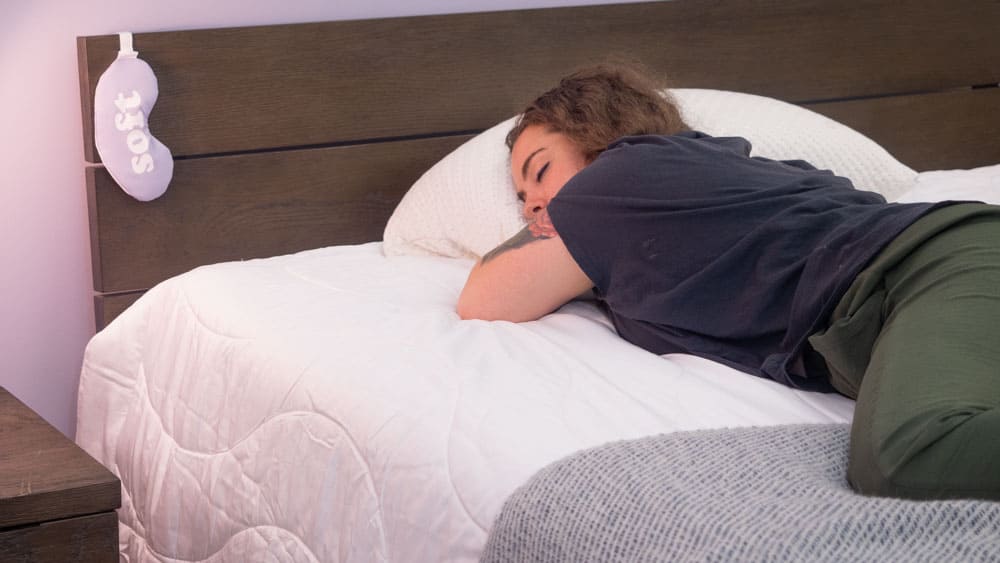 Loft
No matter your sleeping position, one of the most important factors to consider when shopping for a pillow is the loft. Now, when it comes to combo sleeping, it's helpful to search for what I call a "happy medium loft" of about 3 inches, as it's often versatile enough to lend itself to every sleep style.
However, because side and stomach sleepers require dramatically different lofts in order to keep neutral spine alignment, I recommend that combination sleepers aim for a pillow with an adjustable fill. This way, you can heighten or lower the loft according to each position.
That said, you should always ask yourself these questions when testing a pillow's loft:
Is this pillow lofty enough to keep my head, neck, and spine in neutral alignment?
Is this pillow so lofty that it elevates my head and cranes my neck upwards out of alignment with my spine?
Is this pillow's loft providing me enough pressure relief for my neck and shoulders?
Your pillow should be lofty enough to hold your head in neutral alignment with your spine, but not so lofty that your head is craned upwards. Of course, finding the perfect loft can be tricky if you're a combo sleeper because you can't always anticipate which positions you'll be sleeping in on a given night. That's why I aim for a medium firmness and an adjustable internal fill.
Firmness
Once you've gotten the loft of your pillow to be just right, it's time to examine the firmness. As I said, it's best to stick with a medium level of firmness as it offers the most versatility for all positions, however there are a few more things to consider. For example, pay attention to your sleep habits and find out which position you spend the most time in, and you'll be able to better determine which firmness rating is best.
Side Sleeping – If you spend more time on your side, go with a pillow that's medium-firm to firm. The firmer a pillow is, the better it will be at holding your spine in neutral alignment when you're on your side.
Stomach Sleeping – Conversely, if you spend most of your time on your stomach, go with a pillow that's soft to soft-medium, as a pillow that's too firm can put a strain on your neck when you're in the prone position.
Back Sleeping – Back sleepers can experiment with different levels of firmness until they find what's most comfortable, keeping in mind that neutral spine alignment is the most important thing.
Though it does take a little trial and error to find the perfect loft and firmness, hitting the right balance will make sure that your pillow is properly supporting you all night long.
Internal Fill
Now that you've got the loft and firmness squared away, you can dive into the internal fill. In my opinion, this is the fun part because you get to carefully consider which materials and fabrics you're most compatible with. For example, those who prefer a moldable pillow with a slow response to pressure are well-suited to memory foam, while those who prefer light, springy support are better off with latex.
Here are some key things to keep in mind when you're thinking about a pillow's internal fill:
Memory Foam – Memory foam offers a slow response to pressure, and typically comes in three different forms — traditional, shredded, and blended. Traditional memory foam is one solid piece of foam, and typically offers the slowest response to pressure.Shredded memory foam pillows are filled with small, individual pieces of foam, and typically offer a fluffier feel as compared to traditional memory foam. Personally, I opt for shredded foam because it tends to be more breathable!Some pillows feature a blend of shredded memory foam and other materials, which is great for sleepers looking to play around with different types of support. Many bedding brands blend memory foam with a down-alternative to create a balance between plush and supportive.
Latex – Latex pillows are almost always lighter in weight as compared to memory foam, and typically offer a much quicker response to pressure. Like memory foam, latex pillows also come in a variety of constructions (solid, shredded, blended), but they all have one thing in common — springy support.Those who prefer to rest on top of the pillow rather than sink into it will likely be well-suited to the buoyant nature of latex.
Down & Down-Alternative – Down and down-alternative pillows are best suited to sleepers who prefer a feathery, fluffy feel. Just keep in mind that these materials tend to provide a soft level of firmness, so stomach sleepers are most compatible with down and down-alternative pillows.That said, sleepers who like to fold, press, and squish their pillows might find that down and down-alternative pillows are easier to manipulate. But if you are predominantly a side sleeper, make sure your down or down-alternative pillow has a very lofty build.
Cover Fabric
The cover fabric is the first thing you feel when your head hits the pillow, so it's important to consider what you want your pillow's cover to feel like. Hot sleepers, in particular, should aim for cover fabrics that are naturally moisture-wicking and breathable. Polyester, lightweight cotton, Tencel, and anything bamboo-based are ideal for wicking sweat and dissipating body heat.
Additionally, if you've got allergies or sensitive skin, it's worth it to dig around a pillow's "product description" to find out exactly what materials you're dealing with. Fabrics that are hypoallergenic, organic, and antimicrobial might be a bit safer for your skin. Personally, I love bamboo-based bedding because it checks all three of those categories.
Adjustable Fill
An adjustable fill is very beneficial for combination sleepers. Being able to experiment with the loft and firmness of a pillow allows you to customize your sleep experience, and carefully craft your pillow into the accessory that meets your unique needs. After all, who knows what your body needs better than you?
Just remember that "adjustable" can mean a few different things. With some adjustable pillows, sleepers can unzip the cover fabric and remove as much internal stuffing as they like (the Coop Home Goods Memory Foam Pillow is a good example of this). Other adjustable pillows offer removable inserts that you can mix and match in order to customize the feel and firmness (the Pancake Pillow is a good example of that!).
As for me, I prefer an adjustable shredded fill, as that allows me to really fine-tune exactly what I want my pillow to feel like.
Price
Sometimes it takes a little research, but finding a pillow at a great value is worth the effort. However, just remember that a pillow that's suspiciously inexpensive can be a warning sign of low-quality materials. Of course, your sleep accessories shouldn't break the bank either, so I suggest looking for pillows that offer a trial period and/or a generous return policy.
A good trial period, warranty, and return policy inspires confidence in the shopper, and lets you know that brand proudly stands by its product. Not to mention, being able to try before you buy gives you some time to determine whether or not it's really worth the money!
Sleepopolis Pro Tips
If you're looking for a cotton cover fabric that feels cooling and breathable, aim for a percale weave rather than a sateen weave. Percale and sateen are the two weave styles you'll see most often with cotton, and percale is much more breathable!
In my experience, memory foam pillows are often not machine washable. So, if easy wash care is important to you, be sure to thoroughly check the wash instructions before you buy your pillow. Additionally, if you do choose a pillow with an adjustable fill, try to find one with a second, inner cover fabric. This way, when it's time to wash your pillow's outer cover, the stuffing is already contained inside the secondary pouch.
Not sure how to tell if your spine is in neutral alignment? There's an easy way to check! Make sure your ears are in line with your shoulders, and your chin is in line with your sternum.
Final Thoughts
Well, we've reached the end of my guide, and (hopefully) you've gotten a good sense of what kind of pillow you need to satisfy your combo sleeping needs. It might seem like a lot of work just to find a pillow but, rest assured, a great night's sleep is worth the effort. Happy shopping!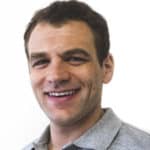 Logan is the content director of Sleepopolis, which means he not only reviews new mattresses every week, but also curates all the comparisons, best of pages, and video guides on the site. He takes a straightforward, honest approach to his reviews and endeavors to give viewers an objective look at each new product he tries out. Logan has perfected his method by personally testing over 200 different mattresses, so he's not only able to discern the overall vibe of a specific bed, but to contextualize its feel within the bed-in-a-box market as a whole.